Mini Puff Pastry Sausage Rolls Recipe. Bake these easy homemade sausage rolls made from ground or sausage meat serve as a gourmet appetizer.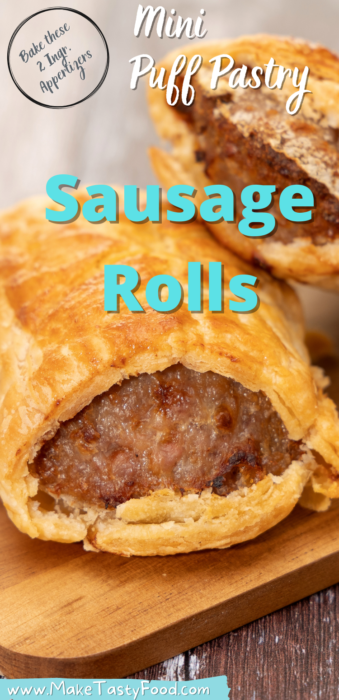 Mini Puff Pastry Sausage Rolls
Sausage rolls are very popular, for many reasons. Being as an appetizers or snacks. Even for a meal with any side dishes. Sauces for dipping the rolls in, or plate the on a savory platter with the sauces.
Mostly they symbolize for me Christmas time and a few pastry snacks are made for visiting families to enjoy. That's if the family leaves any for them.
Snacking these sausage rolls can be filling when the summer time keeps you busy between meals.
Various fillings can be made for these sausage rolls made with puff pastry. Make a vegetarian filling for the non meat eaters with spinach and ricotta cheese or feta.
Three meats such as chicken. beef or mutton or pork can be mixed or separately made for fillings of you choice. Enjoy
Ingredients
The two main ingredients that we suggest are the bought puff pastry and the bought sausages of choice. Open the sausages and mix the spices and other ingredients in for the rolls.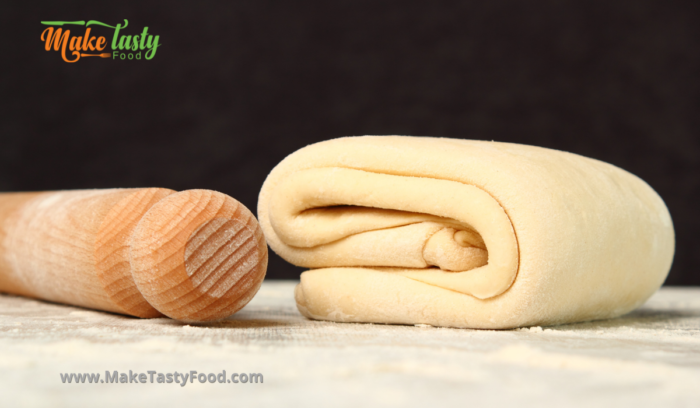 Puff pastry
Sausage
Method
When you have defrosted the puff pastry roll it out a little on a floured top. To make the sections to fill with sausage to make the sausage rolls.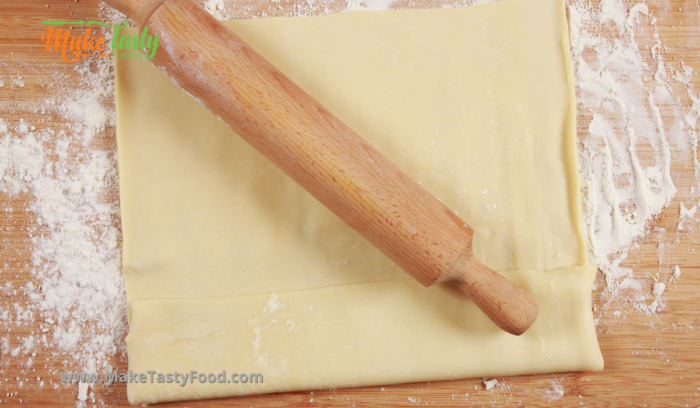 Once all is rolled and pastry is pinched together or roll them up fancy. Place on the greased paper liner and brush with egg to brown nicely.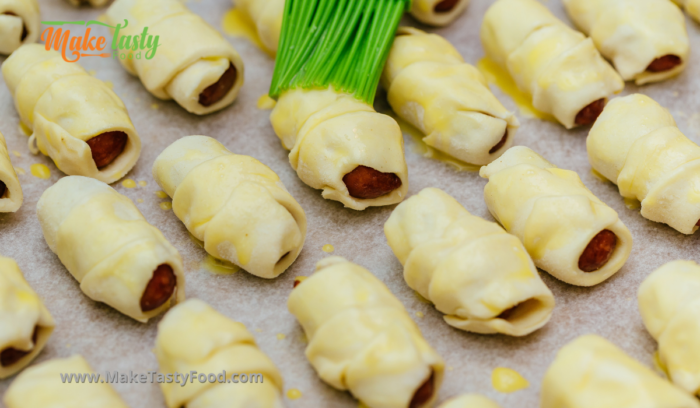 Baked Mini Puff Pastry Rolls
Bake them in the oven for about 20 minutes until brown.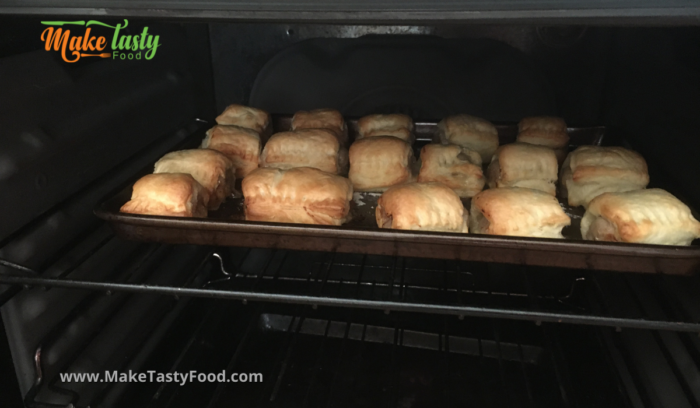 Leave the to cool a little on the cooler rack. You can eat them warm for a meal with sides.
Or plate them on a platter with sauces.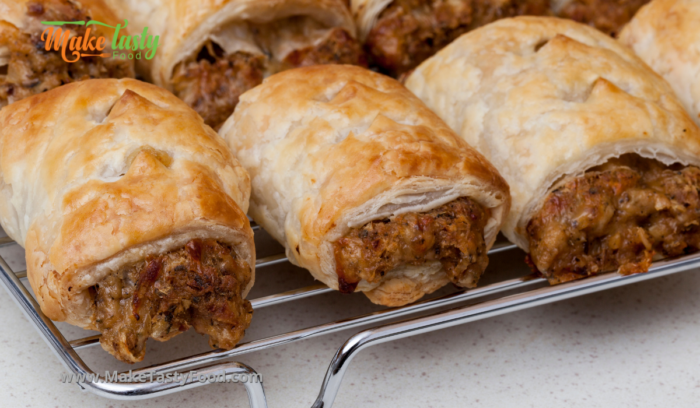 A plate of scrumptious baked golden delicious sausage rolls served.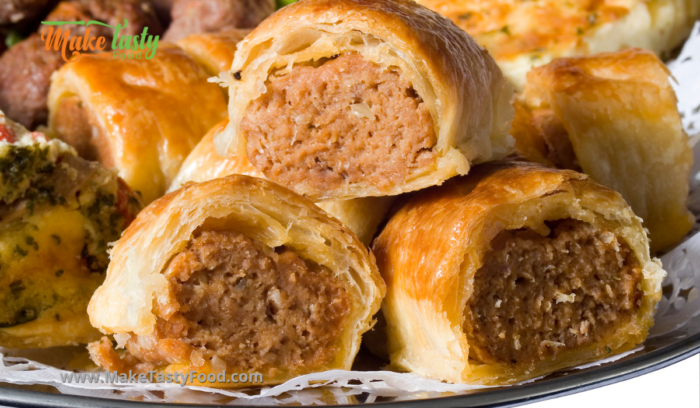 The pastry is so amazing and makes a fantastic appetizer.
Serve these savory meat sausage rolls with some tomato sauce for a tea.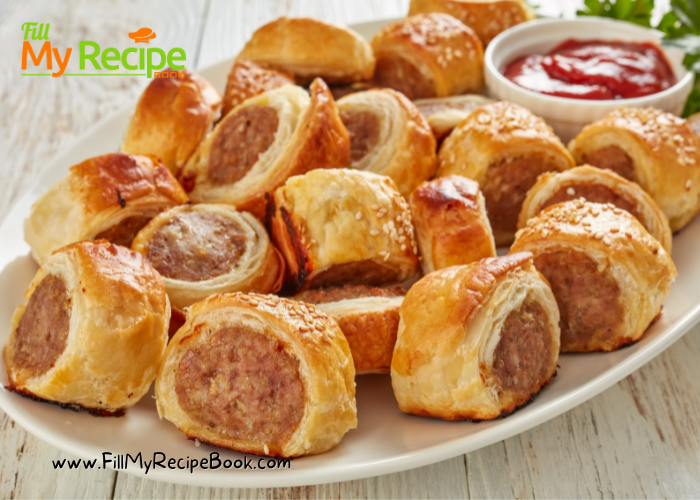 For this great Recipe just download or save it from the recipe below.
Recommendations.
(click on the highlighted heading for printable and recipe)
Get these mini snack appetizers —-> Caprese Garlic Bread Recipe and Quick and Easy Pesto Flatbread and Braai or Grill Stuffed Portabella Mushrooms and Savory Toothpick Appetizers Ideas and Ham and Feta Bruschetta and Easy Stuffed Portabella Pizza and Easy Cheese Straws Recipe and Easy Mini Cinnamon Rolls Recipe and Chocolate and Peanut Butter Balls and How to Make Cheese Platter Appetizers and Homemade Garlic Braai Loaf and Quick and Easy Pesto Flatbread and Two Easy Holiday Snacks
For recipe ideas to create with puff pastry —-> Creamy Chicken and Veggie Pie
(if you would prefer to write recipes out then download this )FREE General Recipe Page to do so
Some more beef recipe ideas to create —-> Summer Beef Strips Stir Fry and Tasty One Pot Beef Stew Beef Recipe and Simple Oven Roasted Beef Recipe and Minced Beef Spaghetti and Veggies and Beef Fillet Garlic Potato and Homemade Ground Beef Chili Recipe and A Classic Beef Stroganoff and Grilled Beef and Peppers Sosaties and Beef Stew with Fresh Vegetables and Homemade Cottage Pie Dish and Spaghetti & Meatballs with Sauce and Curry and Yellow Rice PotjieSauce and Filet Mignon in Red Wine Sauce and Traditional Bobotie and Yellow Rice and Pan Seared Garlic Butter Steak and Homemade Tangy Lasagna Dish and Curry Mince Vetkoek FillingRecipe and Easy Biltong Pasta Potjie Recipe Rolls make this recipe idea to —-> Beef Stew with Fresh Vegetables create these beef recipes to —-> Filet Mignon in Red Wine Sauce
Recipe ideas to create for Valentines —-> 14 Easy Valentine Appetizer Recipes
You will love these —–> 12 Easy Savory Bites Recipes
Get some great recipes here —–> 18 Mother's Day Morning Tea Ideas to spoil your mother and show how you appreciate her.
Get some ideas for a snack or healthy eats recipe ——-> 16 Healthy New year's Eats Recipes
Some great ideas for quick and easy recipes —–> 16 Easy Tea Time Treat Recipes
You will also love to make some of these recipe ideas —-> 16 Rainy Day Snacks Recipes
as well as these —–> 11 Savory Puff Pastry Snack Recipes
You will also love to bake these —–> 8 Easy Puff Pastry Recipes and —–> Puff Pastry Apple Turnovers
More recipe ideas for ground meat —-> 15 Mince Meat Supper Recipes Ideas
For thanksgiving appetizers get these ideas —-> 15 Simple Thanksgiving Appetizer Recipes
Appetizers and snacks to serve —–> 20 Easy Thanksgiving Appetizers Recipes
Here we share recipe ideas to create for —-> 21 Quick and Easy Snack Recipes
Some of the Traditional Australian recipe ideas —–> 17 Enticing Australian Recipes
Make these homemade —–> 29 Family Christmas Snack & Drinks Ideas as well as these party snack ideas —–> 18 Quick Christmas Party Snacks and other —-> 22 Christmas Appetizer Recipes
With more appetizer recipe ideas to create —–> 22 Yummy Appetizer Recipes
the kids will love these —-> 24 Christmas Snacks for Kids Recipes
Some ideas for a beach snack —–> 20 Easy Beach Snack Ideas Recipes
Amazing tasty bites —–> 13 Lip Smacking Finger Food Recipes
Print
Mini Puff Pastry Sausage Rolls
Mini Puff Pastry Sausage Rolls Recipe. Bake these easy homemade sausage rolls made from ground or sausage meat serve as a gourmet appetizer.
Author:
Prep Time:

20 min

Cook Time:

20 min

Total Time:

40 min

Yield:

36

Category:

Sausage rolls

Method:

Baking
Ingredients
1 Pound Pork or Beef or Chicken Sausage (500g) meat.
2 Packs of rolled puff pastry.
2 eggs (one for the basting on rolls)
1/2 cup of bread crumbs.
2 Tblsp parsley
1 tsp of Thyme
1 tsp of garlic powder
1 tsp of onion powder
1/2 tsp of Himalayan salt and freshly grated pepper.
Obviously you will use some different spices as per your taste with the different meats for the sausage rolls.
Instructions
Firstly defrost the pastry according to packaging.
Preheat oven to 220 Deg. C (425 Deg. F)
Grease and line a baking sheet with wax proof paper. set aside.
Using a large bowl mix together the sausage meat and spices with bread crumbs and 1 egg.
Divide the meat mixture up into 5 portions, keep aside.
On a floured surface roll out your puff pastry slightly until it is thin enough. Divide the pastry into 3 long rectangle portions.
Roll the portions of mixed meat length wise and place in the middle of each rectangle pastry. Leave at least an inch each side of the meat to roll up the pastry to close for a roll.
You could dab the pastry edges with egg yolk to seal. Bring the one side over the meat to pinch the edges closed. Repeat in this manner until all the ingredients have been used.
Cut the long rolls into at least 2 inches long equal pieces, Take a fork and pierce venting holes in the top at least twice.
Place the sausage rolls on the baking sheet and leave a small space between each one.
Whisk an egg to brush over each roll to brown them when baked.
Bake for 20 minutes until they brown and puff pastry is puffed a little.
Serve on a plate with some sauce desired (tomato sauce)
Notes
Chutney or spicy condiments may be used to change the tastes.
Keywords: Mini Puff Pastry Sausage Rolls
get more savory treats or snacks here below.
Make a savory platter as well.
How to Make Cheese Platter Appetizers
some more pastry or pie recipes to bake.