Beef Stew with Fresh Vegetables. An easy recipe meal cooked with vegetable juice in a pot on the stove top with fresh organic vegetables.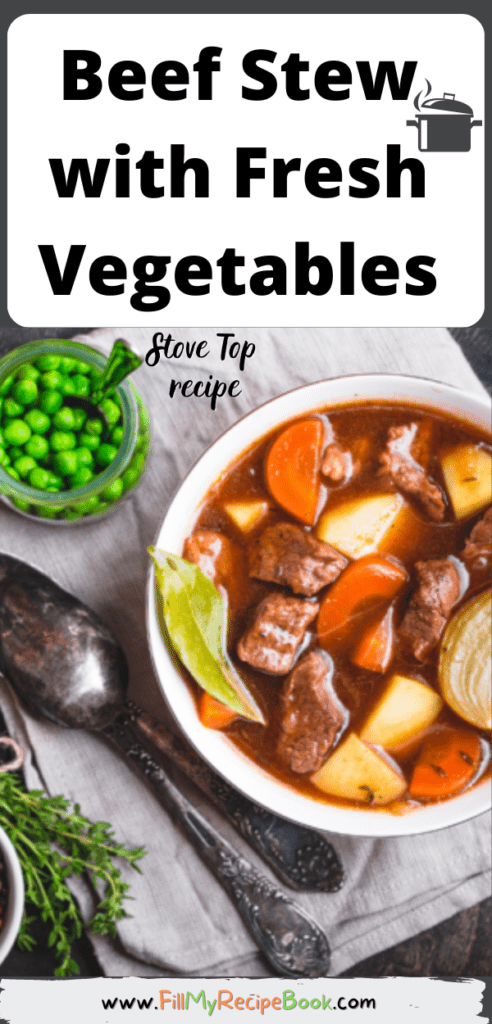 Beef Stew with Fresh Vegetables
A nip is in the air, and the leaves have been showing their glorious fall colors. That means it's time to cook up some good stews for dinner.
Don't forget to use the leftovers for a great, quick lunch at school or office. It's also a great entrée when you have unexpected guests, it's easy to stretch this with extra meat or potatoes.
What vegetables can I add to beef stew?
RECOMMENDED VEGETABLES FOR VEGETABLE BEEF STEW
Potatoes– red potatoes, gold potatoes, and russet potatoes.
Onions– yellow onions or white onions.
Shallots– Use in place of the onions.
Green beans– French cut green beans, Italian green bean, Lima beans, or even wax beans (may use organic frozen beans)
Do you cook vegetables before putting in stew?
While certain vegetables can work just fine added directly to simmering soups and stews (say, carrots and celery), other vegetables (onions, garlic, and the like) will almost always need at least a brief sweat in a fat-based liquid before adding the remaining ingredients.
Why put tomato paste in beef stew?
Tomato paste is an ingredient often used in recipes for sauces, stews, and soups. It adds an intensity of tomato flavor without adding a lot of liquid. It also helps to thicken things up.
Get some —->  Simple Marinara Tomato Sauce
Ingredients
Obtain some good organic beef and cut into cubes. Obtain some onions for sauté, with herbs and spices. (view the recipe attached for all the ingredients needed and their quantities)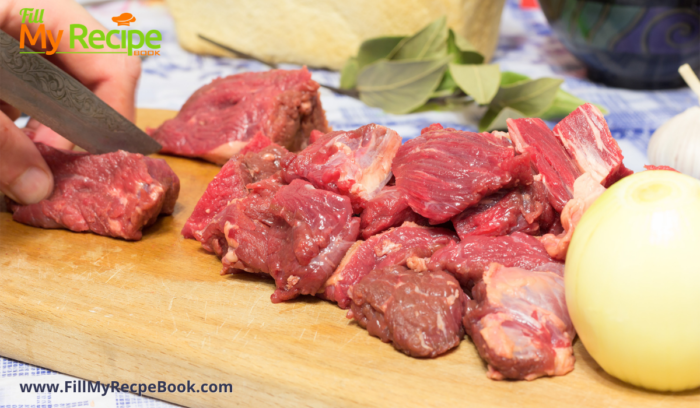 Other ingredients suggested are carrots and green beans as well as some potatoes. Otherwise improvise with what you have at home. What suites your taste is also great.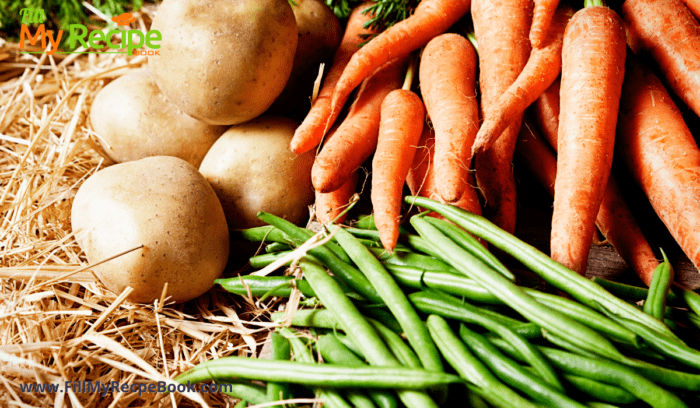 How To
Cooking in a pot on the stove top. (Instructions as per recipe below.) My mother used to make such a divine stew, was also very tasty the next day. Making a larger pot of stew for keeping in freezer or just to last a day or two longer.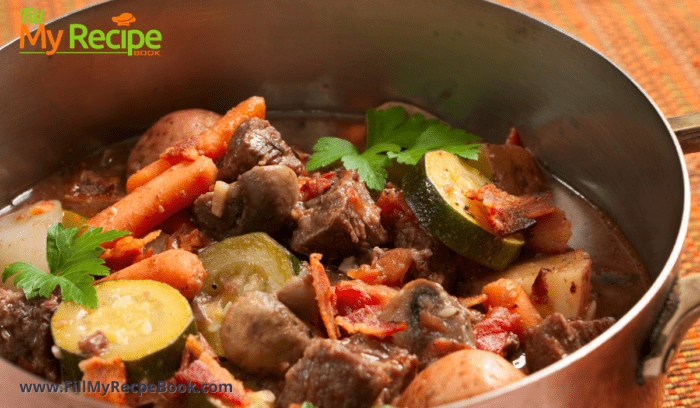 Having it thickened to just the right consistency is better to have on sandwiches as well.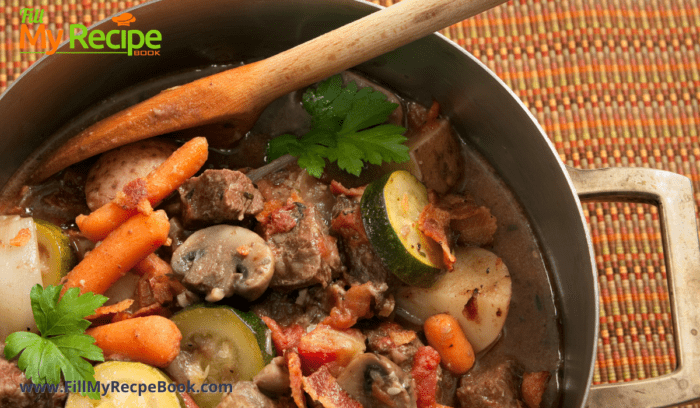 Dish up a bowl of warm beef stew and fresh vegetables for those cold days when you long for these type of foods.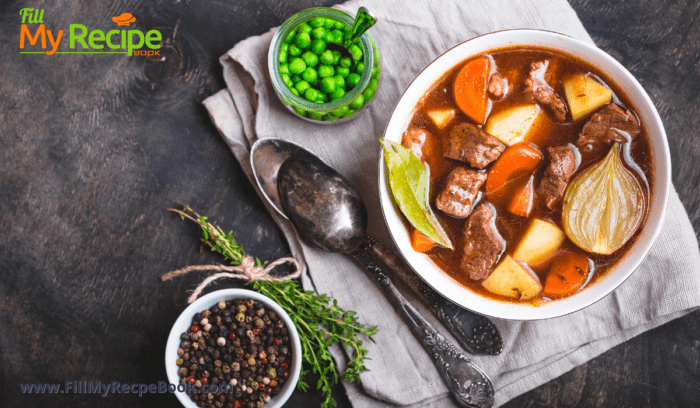 Below is the recipe for this beef and vegetable stew, go on make it its not that difficult.
The left overs are totally freezable for make ahead meals.
Recommendations
(click on the highlighted heading for the recipes)
A recipe to create for a large one pot meal —-> Tasty One Pot Beef Stew
Create these beef recipes to —-> Filet Mignon in Red Wine Sauce
You will also love these recipe ideas —–> 11 Homemade Stew Pots Recipes
Some recipe ideas for meals with veg. —–> 24 Meals with Veggies Recipes Ideas
You can get more ideas to create these fantastic stew —–> 9 Fantastic Beef Stew Recipe
Some more ideas for a beef stew —-> 10 Marvelous beef recipes
Beef Stew with Fresh Vegetables
Cooking time
1
hour
30
minutes
Total time
1
hour
50
minutes
Beef Stew with Fresh Vegetables. An easy recipe meal cooked with vegetable juice in a pot on the stove top with fresh organic vegetables
Ingredients
1. 1 Lb Stew Meat

2. 1 Cup Carrots, sliced

3. 3 Cups Potatoes, cut into 1″ pieces

4. 1 Cup Green beans, frozen

5. 1 Med Onion, sliced

6. 2 Tbsp Flour

7. 3 Cups Vegetable Juice

8. 1 Cup Water

9. 2 Tbsp. Olive oil

10. 2 Beef bouillon cubes

11. ½ Tsp. Dried oregano

12. To taste Salt, Pepper

13. To taste Garlic Powder

14. 1 Sprig Rosemary, dried, crushed

15. ½ Tsp. Parsley, dried

16. 3-4 Bay leaves, dried
Directions
Put flour in a plastic bag. Add cubes of meat a few at a time and shake to coat
Put oil in a large pot; Brown onions then add meat and allow to brown over medium-high heat. Drain fat.
Add all wet ingredients and spices. Bring to a boil, then reduce heat. Cover lightly and allow to simmer for at least 30 minutes.
Add all vegetables and continue to simmer for about another 45-60 minutes.
Serve. Excellent with crusty French bread.
Notes
Variation:
Substitute pork for the beef and reduce the final simmering time to 30 minutes.
Small portions of these stews packed in a microwaveable container make terrific lunches.
Enjoy!