Side Dishes would include all plates that you would add to you meats. Salads or warm baked dishes even breads or buns. That extra for a meal.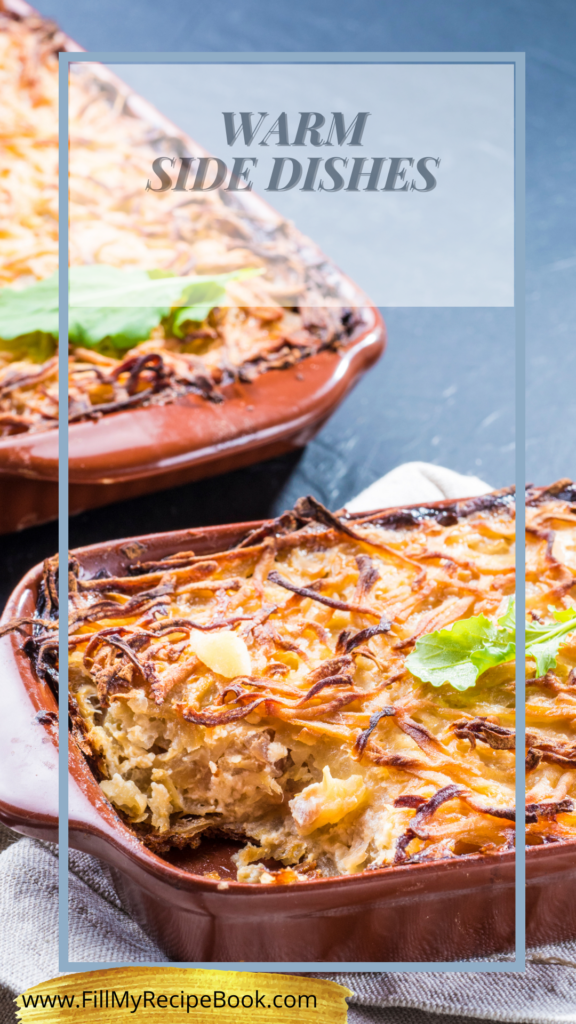 Some of the warm dishes for meals with meats or any other food preferences. All you need to do is click on the bold underlined heading above or image.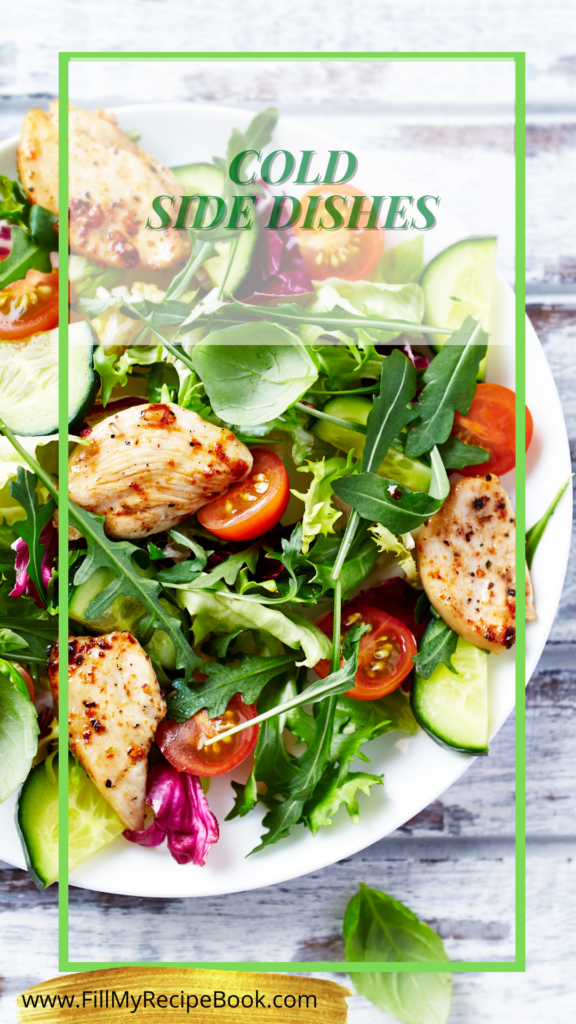 A few of the cold recipes to make up with some fresh veggies and potatoes. Just click the image above or the heading for the dishes.
Different dishes are always a must for many meals and you may decide if you want warm or cold dishes. For a main meal warm would be good, or braai or grill on a barbecue.
You can obtain some free printables here.