15 Gourmet Fine Dining Desserts Recipes ideas that are tastefully plated. Easy recipes such as cheesecakes, pancetta and tartlet recipes.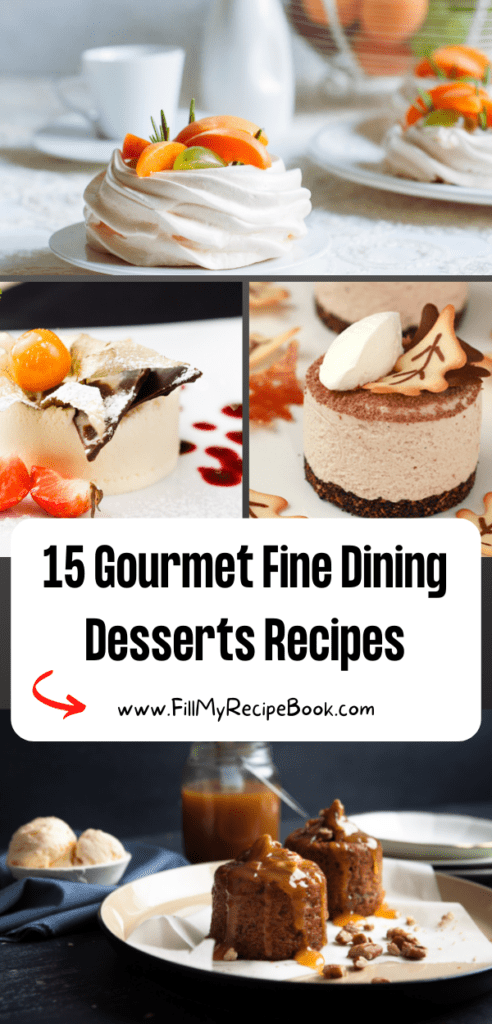 15 Gourmet Fine Dining Desserts Recipes
Sharing recipe ideas for Gourmet Fine Dining Desserts for you to create and serve as a pudding.
Who does not love to be served these beautiful Fancy plated desserts. Try them and make them for inspiration make your own designs and plate them as you prefer.
Nothing better that a beautiful eye pleasing plated fine gourmet dessert.
These are just as good as a fancy restaurant dessert recipe, if not better but homemade desserts for a fine dinning meal.
What are the 3 main components of a plated dessert?
The main item for a plated dessert is the sauce, the crunch and a garnish. Plated well.
What makes a dessert attractive?
It would be the visual affect of a variety of colors and shapes, but not to include to much to overdo the dish which would make it a jumble on a plate. The plate needs to be visually appealing. With the balance of simple color and shape, you can present an elegant dessert. The dish should speak for itself.
What are the 4 garnishes that adds attraction to the desserts?
Tuiles, which would add the visual, flavor and the texture to the dish. (A tuile is a thin, crunchy and sweet, or salty, biscuit or wafer made from dough or cheese.)
Sliced fruit.
Meringue disk.
Small cookie.
Chocolate garnish.
Crumbs, (cake, crushed nuts, or brittle)
(click the highlighted heading or image for the recipe)
Sticky Date Pudding and Sauce recipe a oven baked recipe is known as sticky toffee pudding, served with butterscotch sauce when warm.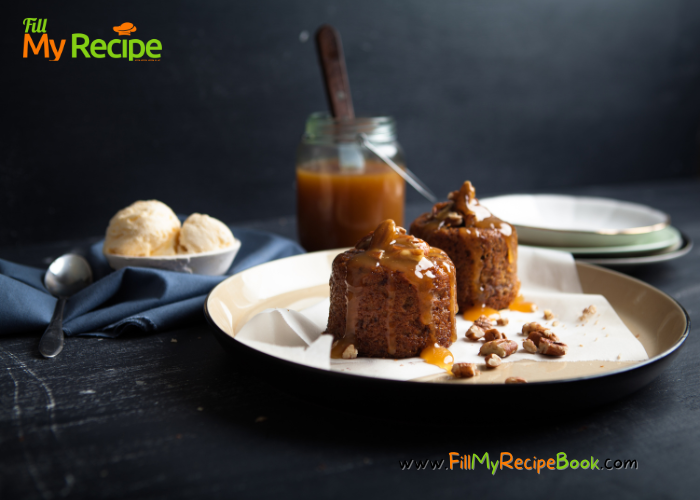 White Chocolate Panna Cotta with chocolate castor sugar coated leaves. A golden gooseberry and sliced strawberry for decoration with sauce.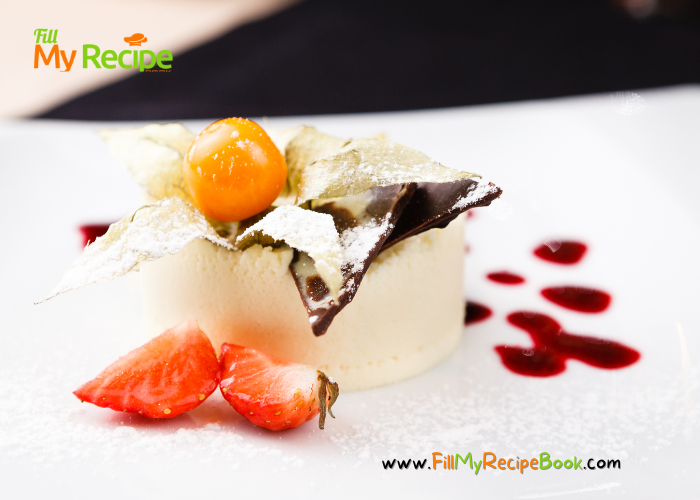 Easy Apple Puff Pastry Tarts are the simplest dessert to bake with pastry and sweet apples sliced and seasoned with sugar and cinnamon.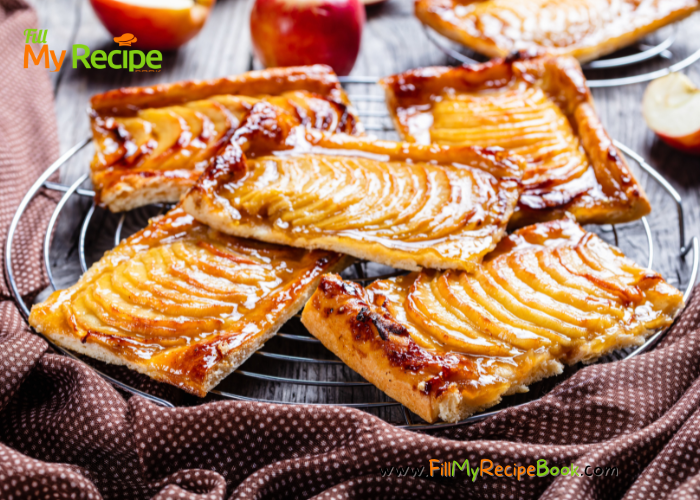 A Mini Apple Cream Tartlets with baked shortbread pastry for tarts. Filled with creamed apple sauce topped with slices of fresh apples.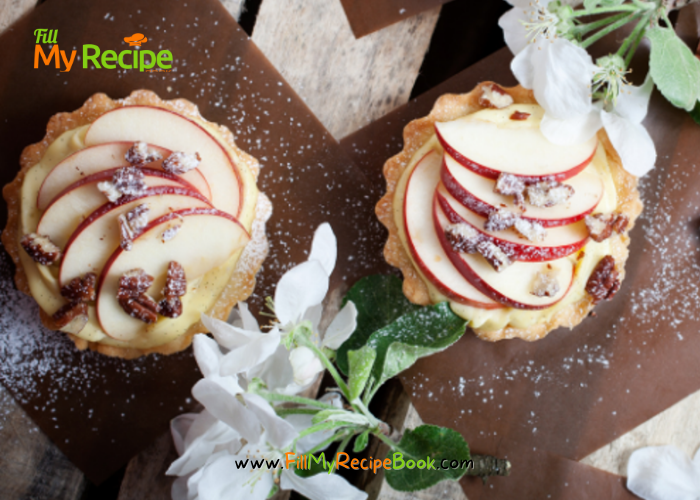 Mini Blueberry Cheesecake Tartlets
Mini Blueberry Cheesecake Tartlets are easy and homemade with a biscuit base topped with creamy cream cheese filling topped with blueberries. This Hadwood Long Serving Platter will be great to serve a fine dining dessert.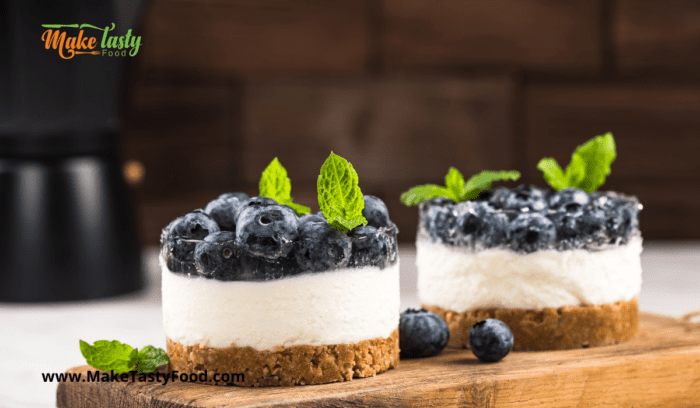 Raspberry and Vanilla Macarons
Raspberry and Vanilla Macarons. Make these two flavors and mix and match the fillings with each other, with this detailed recipe.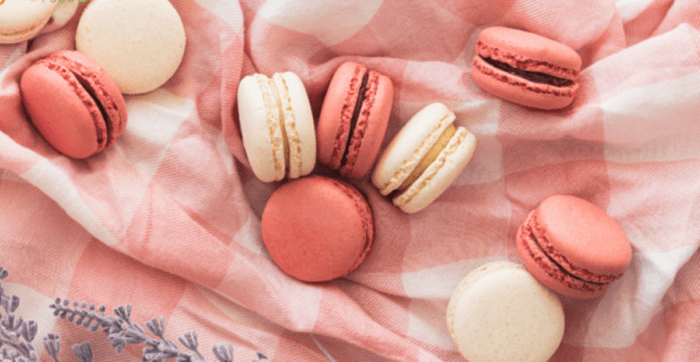 Tasty No Bake Tiramisu Tart is an Italian cousin. Similar to South African fridge tart that is layered with biscuit and a creamy filling. A no Bake fine dining dessert.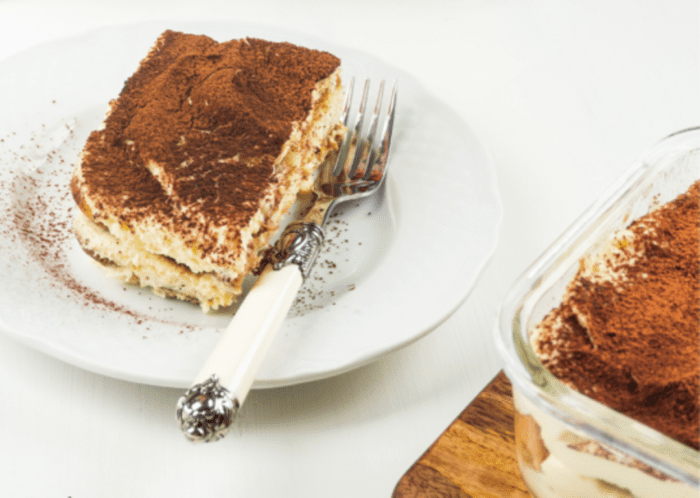 Mini Blueberry Mousse Cakes Glazed
Mini Blueberry Mousse Cakes Glazed and decorated with chocolate and cream. Base is a almond sponge cake with blueberry mousse fillings. Obtain these large slate stone board to serve these beautiful desserts for your fine dining dinner party.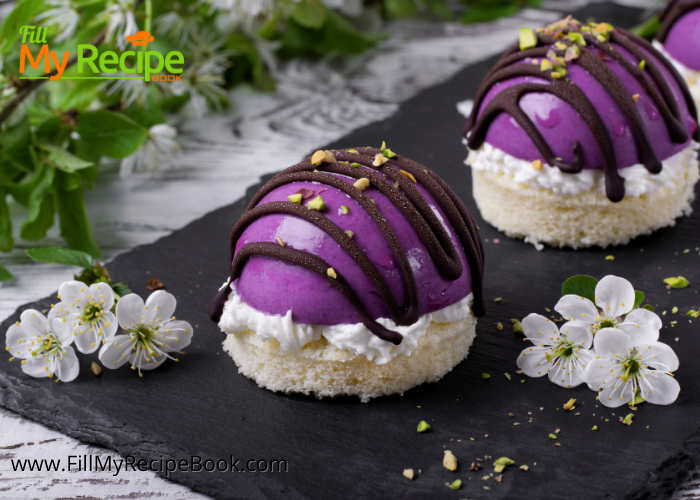 Lemon Curd & Blueberry Tartlets
Lemon Curd & Blueberry Tartlets with buttery shortbread crusts and sweet but tangy lemon curd filling topped with blueberries dessert. Purchase this set of Dessert/Salad Ceramic Plates, to serve your fine dining tartlets.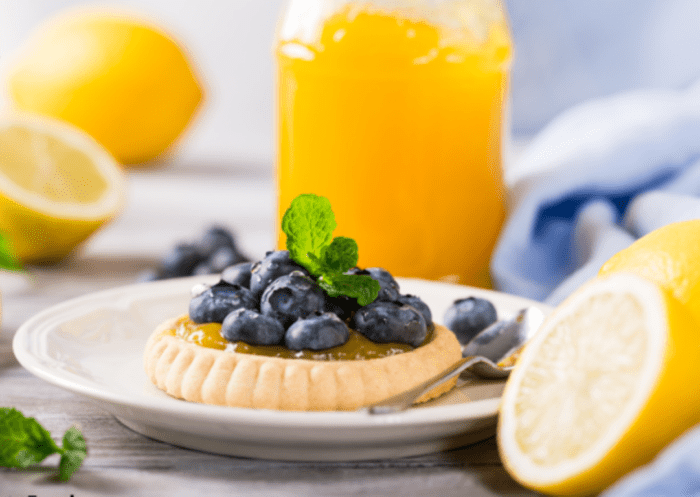 Chocolate Mousse in Instant Pot
This Chocolate Mousse desert cooked in an Instant Pot uses cocoa and whipped cream with vanilla. Microwaved and then it is baked in an instant pot. Purchase some amazing dessert bowls to serve for a fine dining experience.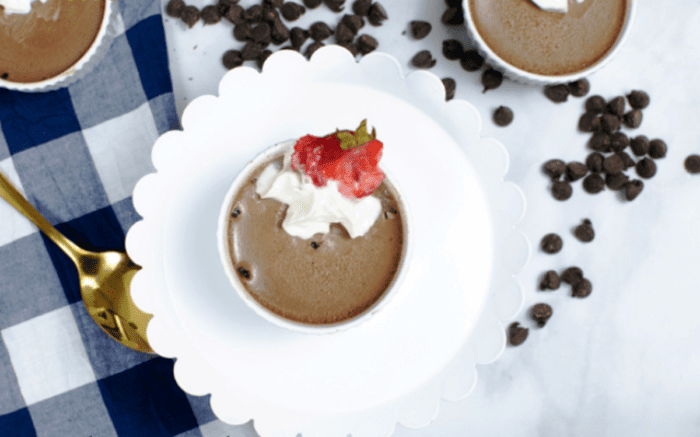 Easy Mango Parfait Recipe for a breakfast or a special dessert. Yogurt creamed layered with Muesli mix and cut ripe mangoes. A no bake dessert served in a fancy modern glass or bowl. Glass Dessert Cups for Trifle Parfait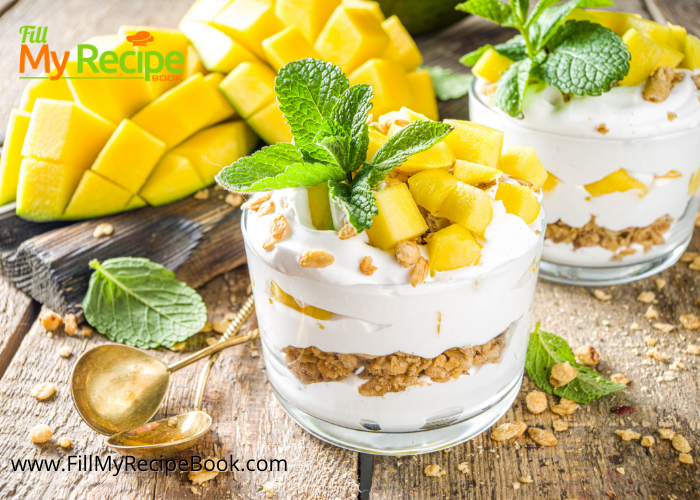 Chestnut Mascarpone Mousse and Tuile Cookies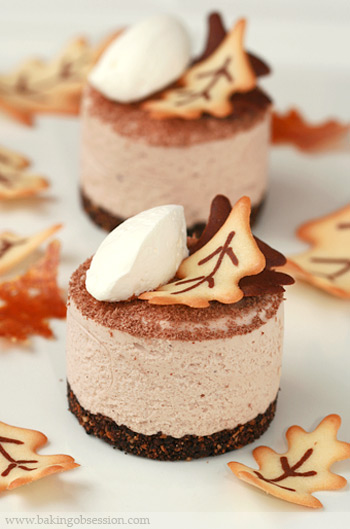 Polish Kolaczki Cookies are a favorite jam tart or cookie made for teas or treats. For the dough the cream cheese and butter base is best.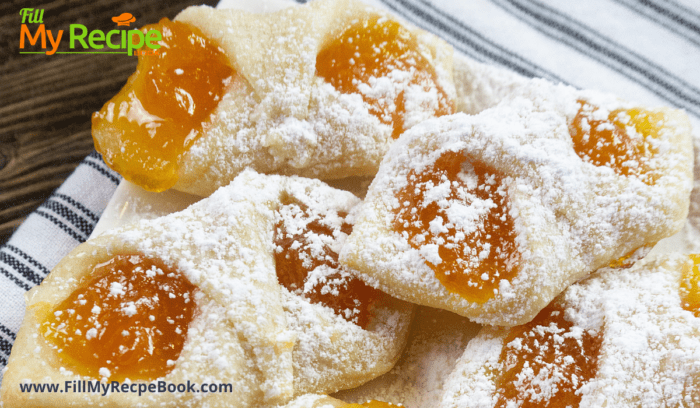 Mini Peaches and Cream Pavlova Recipe
Mini Peaches and Cream Pavlova Recipe. A recipe for fine dining desserts or special occasions with fresh cream and sliced peaches, grapes. Serve on a porcelain plait for a fine dining dinner dessert.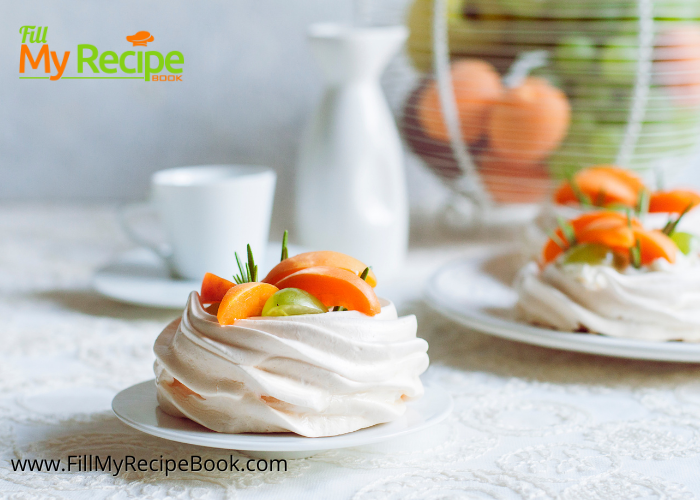 Assiette of apples with apple sorbet, panna cotta and butterscotch sauce
A sweet apple dessert recipe using contrasts in temperature and texture to highlight many different preparations of this classic ingredient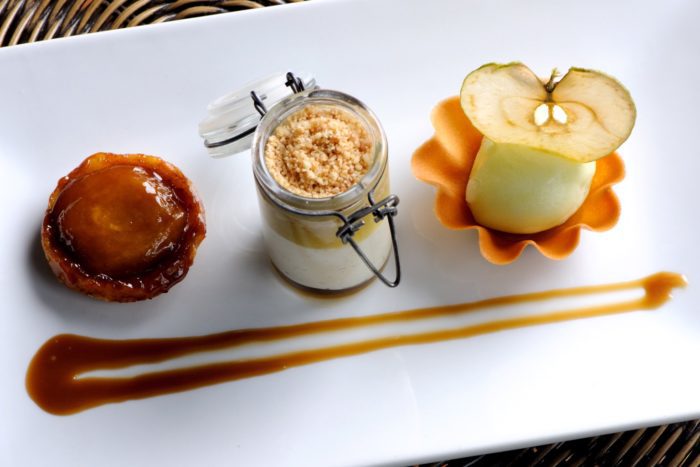 Purchase these very pretty plates, bowls and slate boards to serve your desserts for the fine dining appeal online. As presentation is the Key. (Click the highlighted link above to view and purchase .)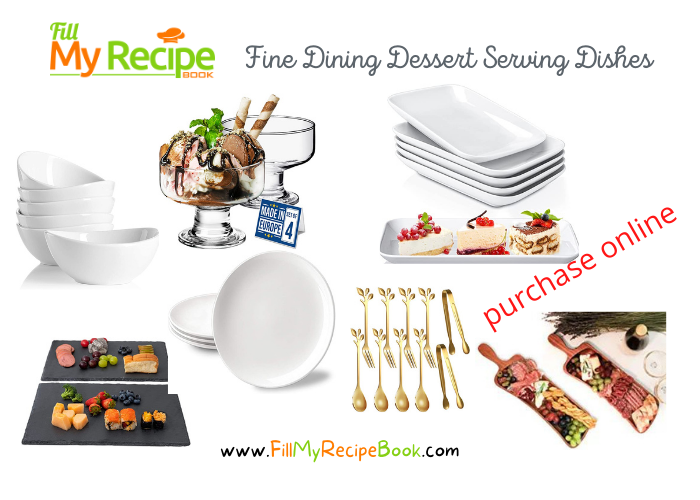 Recommendations.
(click on the highlighted heading for the recipe)
You will love to try make these —–> 9 Attractive Garnishing Ideas Recipes
Also get some other inspiration for a special valentine meal idea —–> 20 Romantic Valentine Meals Recipes
Get more these Recipe Ideas here.
More Mini fine Dinning Desserts to choose from below. Try them.
—–> Mini Fine Dinning Desserts
—–> Best Mini Pavlova and Meringues Recipes
—–> Easy No Bake Truffles Recipes
This post may contain affiliate links, where we earn from qualifying purchases. See more details in the policy page. The cost of the products do not effect your purchase prices at all.