Easy no bake Truffles Recipes with various flavors and toppings. Gift them or enjoy for that special after dinner dessert or as a snacks.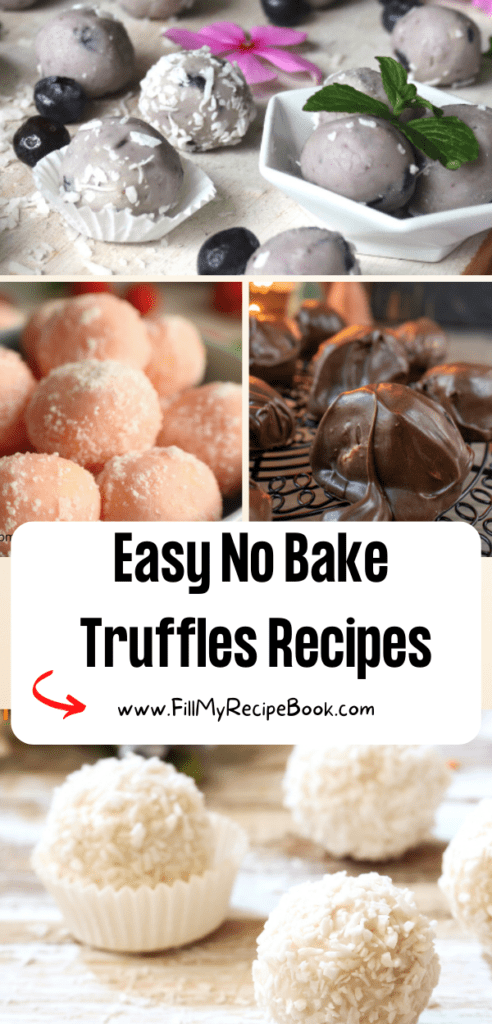 Easy no bake Truffles Recipes
There are so many truffle recipes to make. All flavors and very colorful and tasty, which make a good snack or treat for a No Bake Desert. A Valentines treat or Mothers Day and Fathers day snack.
Some peanut butter and coated with chocolate or coconut and other ingredients. Blueberry and Raspberry truffles and balls. Dark chocolate is great for the immune system and helps curb inflammation in the body. So are the berries very good for you.
Its such a versatile recipe for various flavors such as raspberry and orange creamsicle or lime.
What are truffle balls made of?
Truffles are bite-sized chocolate confections made from ganache — a mixture of melted chocolate and warmed cream — cooled until firm, rolled, and coated with chocolate, cocoa powder, or chopped nuts.
Why are chocolate balls called truffles?
The name 'truffle' came from the chocolate balls' strong physical resemblance to the valuable truffle fungus once he had covered his invention in cocoa powder. Nowadays, there are numerous varieties of truffles depending on the unique appearances of chocolate truffles across different countries.
(click on the highlighted heading or images for the recipes)
Chocolate and Peanut Butter Balls
Chocolate and Peanut Butter Balls recipe. A no bake protein energy snack with peanut butter, mixed graham crackers covered in dark chocolate. Made with biscuit mixed with peanut butter then coated in the dark chocolate. Some protein and energy balls.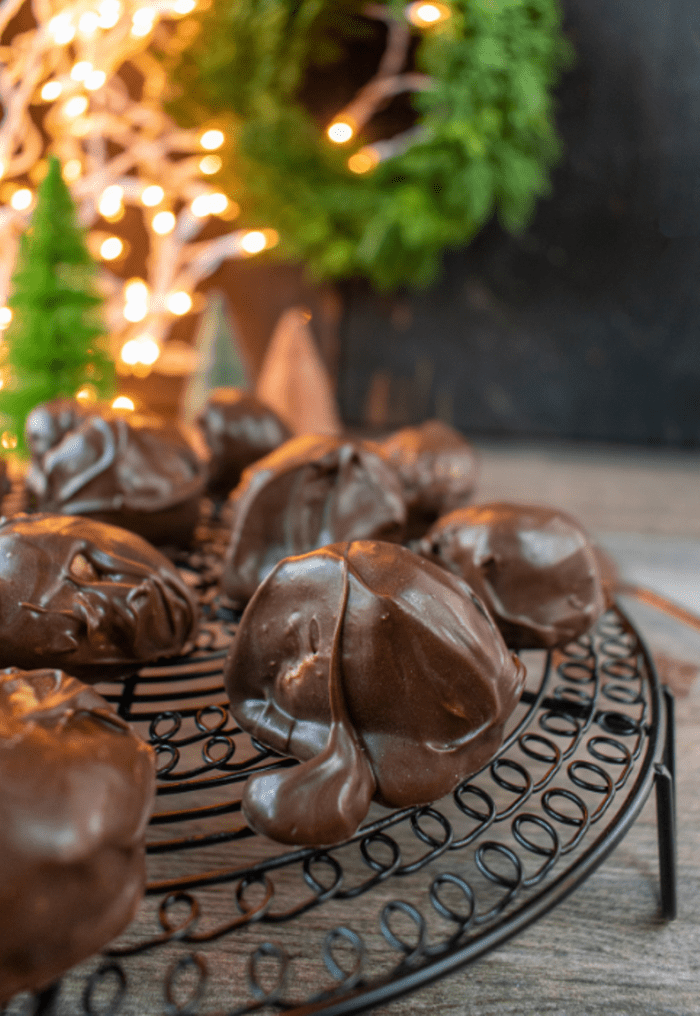 Easy Peanut Butter Chocolate Balls
Easy peanut butter chocolate balls coated with cocoa powder or other toppings of choice. Healthy snack to keep and share. These balls are a mix of peanut butter and chocolate.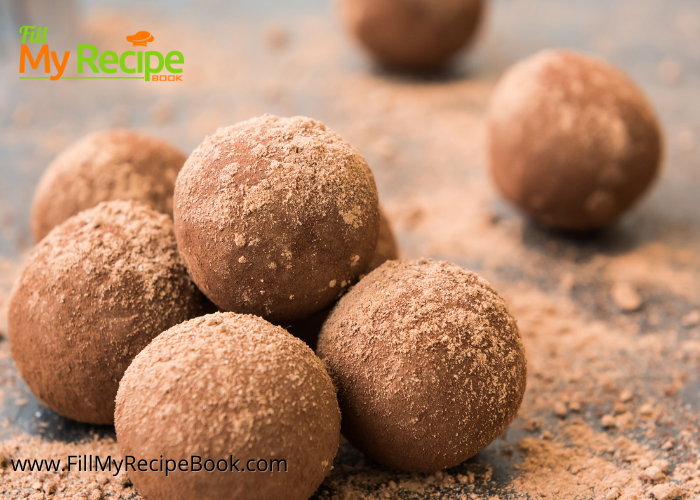 Blueberry White Chocolate Truffles
Blueberry White Chocolate Truffles rolled in powdered sugar and chilled before serving. A no bake dessert to keep and freeze. Healthy blueberries make so many tasty desserts and snacks.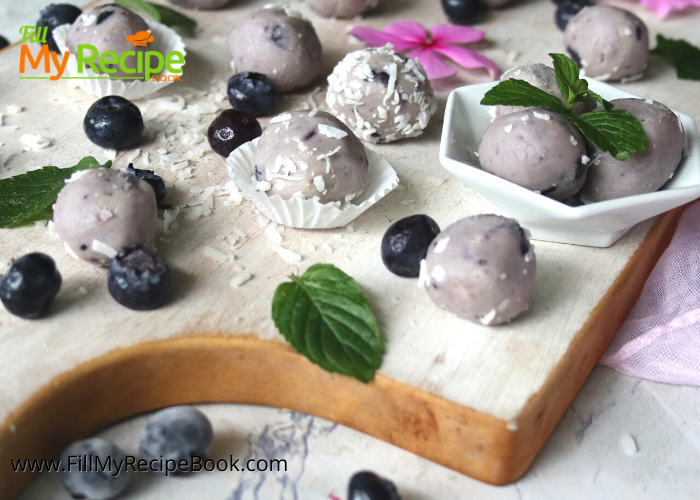 Raspberry Dark Chocolate Truffles
Raspberry Dark Chocolate Truffles. A no bake recipe to easily make with freeze dried and powdered raspberries, dark chocolate rolled in cocoa. A combination of great ingredients that is known to be beneficial to your health in boosting your immune system and helping the body to bring down inflammation. Don't feel bad about eating these.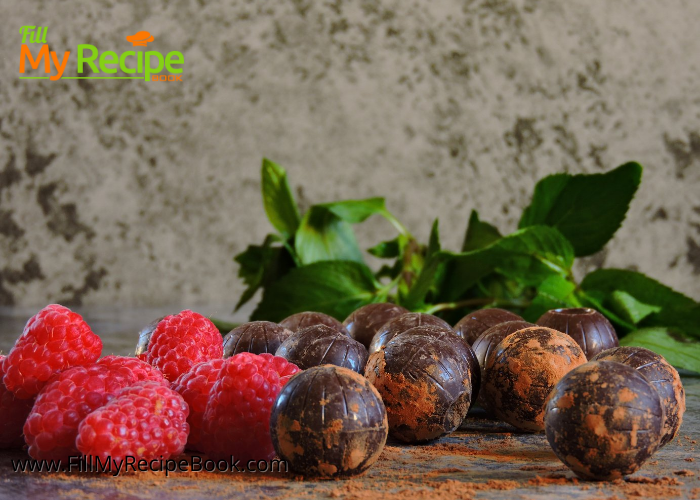 Raspberry White Chocolate Truffles
Raspberry White Chocolate Truffles rolled in powder sugar or coconut for a great taste. A no bake dessert to serve for snacks for teas. Raspberries and strawberries alike are some of the berry fruit that help your body with inflammation and are full of nutrients.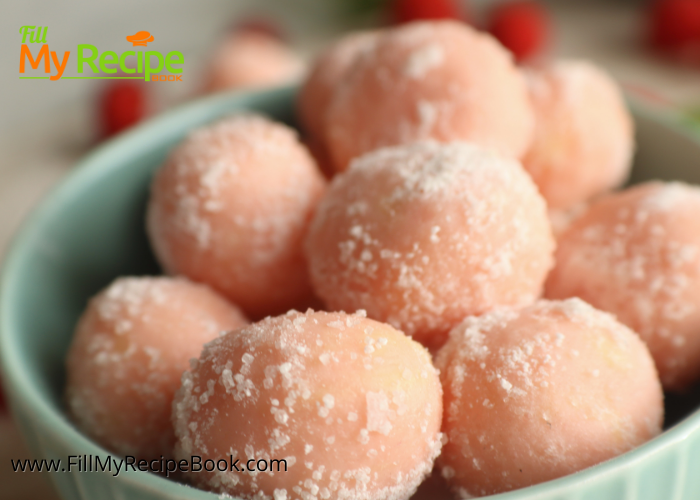 White Chocolate Coconut Truffles
White Chocolate Coconut Truffles with a difference. So easy to make with just four ingredients and yet they are divine. Rolled in coconut.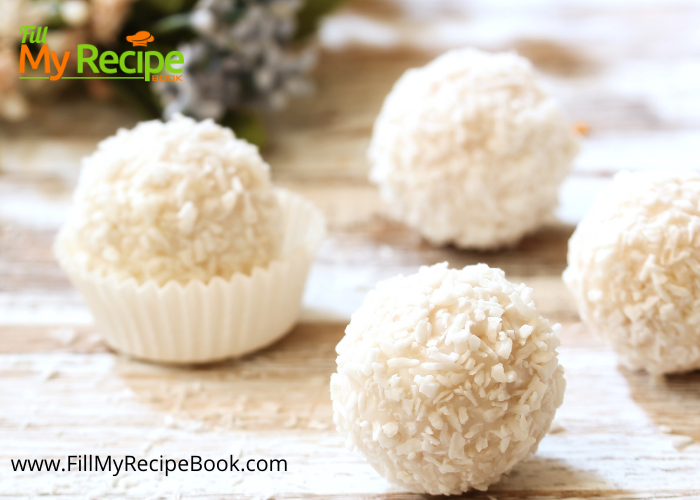 Oreo Balls Oreo Truffles are the perfect treat for any occasion! They only require three ingredients, they couldn't be easier to make and they taste unbelievably delicious. They're always the first thing to go at parties and I'm yet to meet someone who doesn't love them!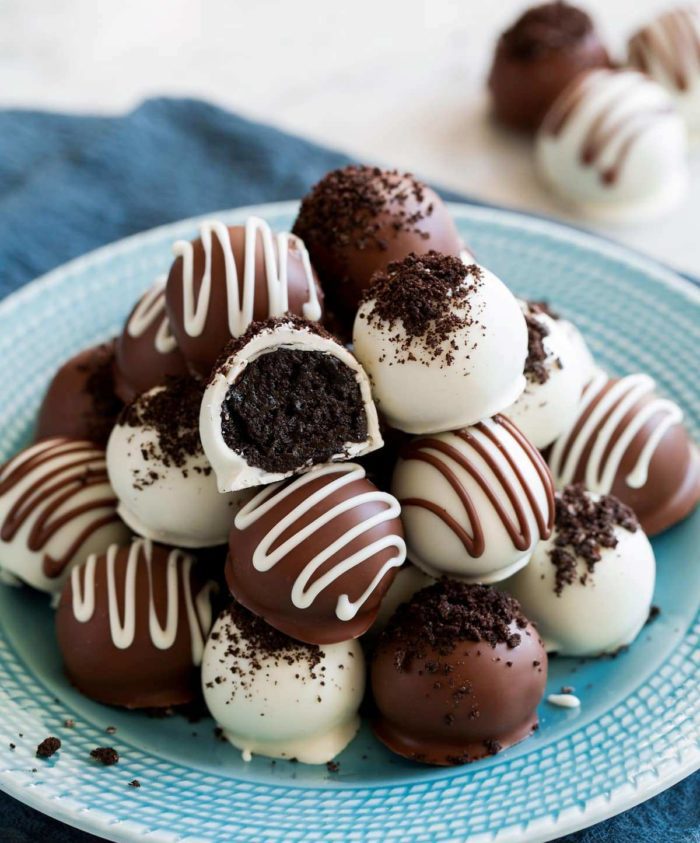 A classic treat or an easy gift, these smooth homemade orange creamsicle truffles are easy to make and customize with different coatings.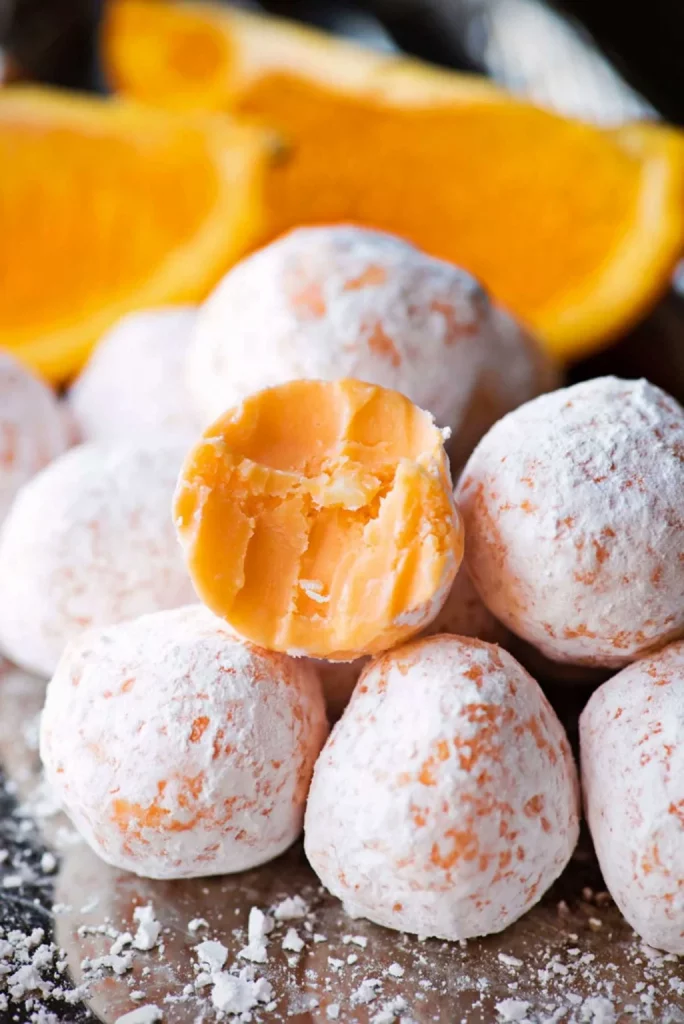 You will also love these other amazing and delicious desserts recipe below as well.
—-> Mini Fine Dinning Desserts
—-> 10 Puddings and Desserts Recipes.
—-> Gourmet Fine Dining Desserts Recipes
—-> 12 Recipes for a Chocoholic
—-> Best Mini Pavlova and Meringues Recipes
Didn't find what you were looking for then go to No Bake Stove Top Dessert Recipes.
Or if you don't mind baking desserts then go to All Oven Baked Desserts.
Then you may also find lots of Recipes on this link.
(click on the highlighted headings to get the pages)