Peanut and Caramel Brownies Recipe. Using healthy ingredients such as dates, peanut butter and nuts as well as coconut topped with caramel.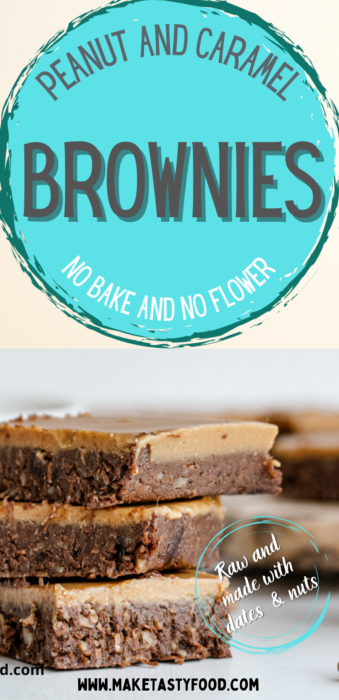 Peanut and Caramel Brownies.
These No Bake and No Flower healthy brownies to make and keep in a fridge for about a week. A great tasty raw chocolate brownie that is made with blended nuts and dates and peanut butter and of course cocoa powder.
Ingredients
First of all you would soak the dates in warm water for at least an hour before you try and blend them. To soften them.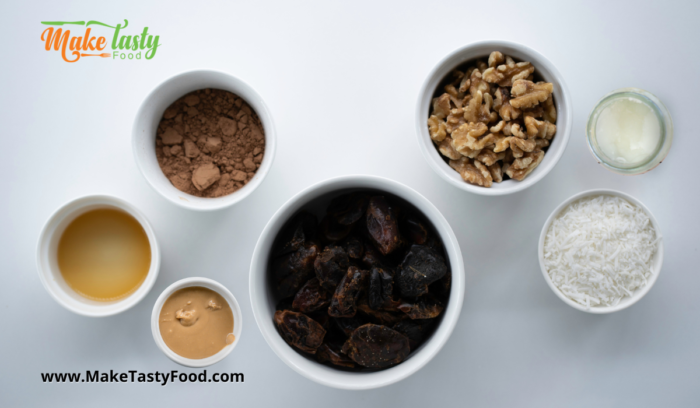 Blend the nuts to a flour like consistency. Otherwise you blend all the ingredients according to the recipe in a blender.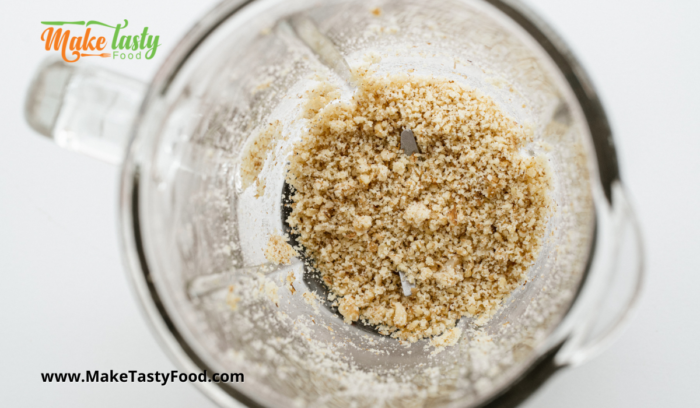 Blending the ingredients to make them fine for the chocolate brownie base.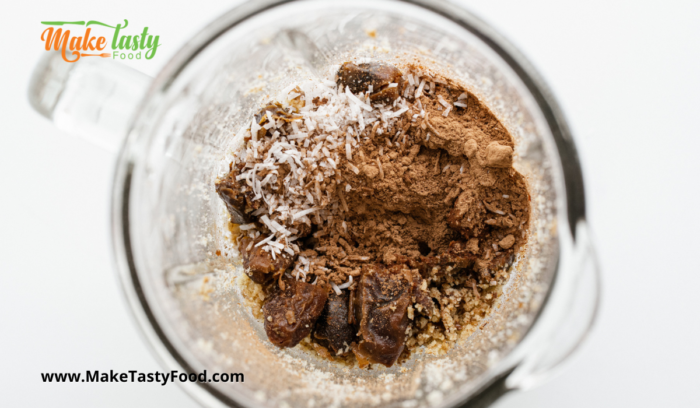 Eventually adding the soft dates in a blender to mix the mixture to a soft wet mixture.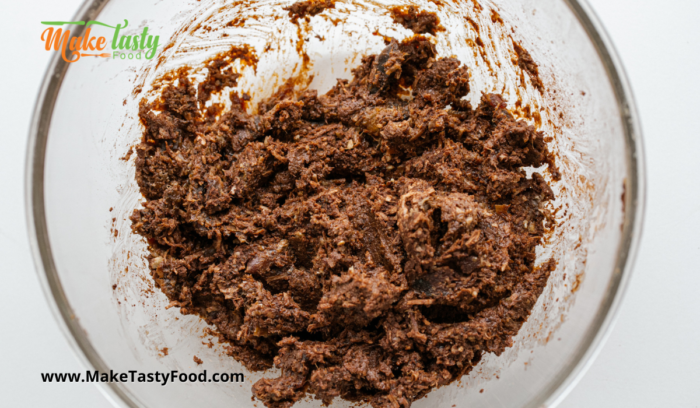 Pressing this mixture into a silicone pan or any other greased or lined dish for the base.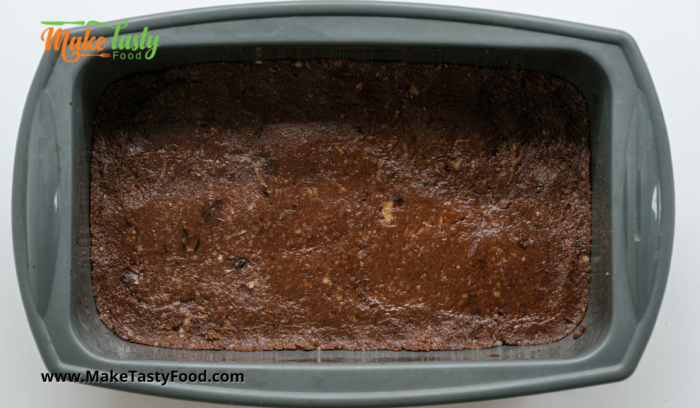 Then you would make the caramel mixture for the topping of this amazing chocolate brownie.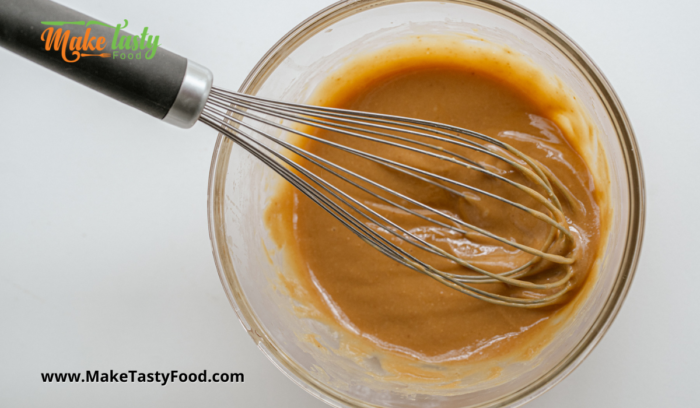 Pouring the caramel over this brownie base and smoothing it out.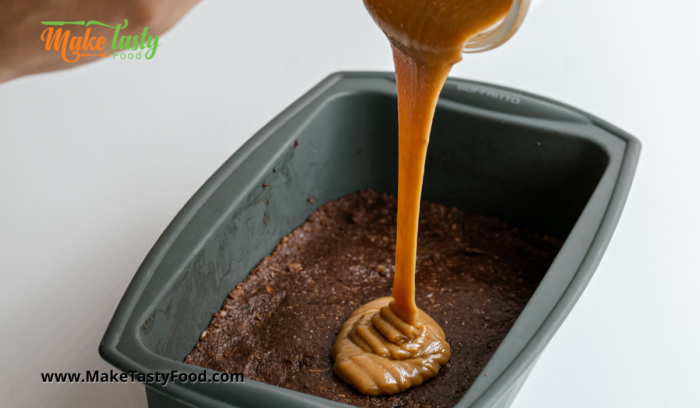 Place in the fridge for at least 2 hours so firm up. Then it must be kept in the fridge until served.
Slice them into squared before serving on a wooden bread board.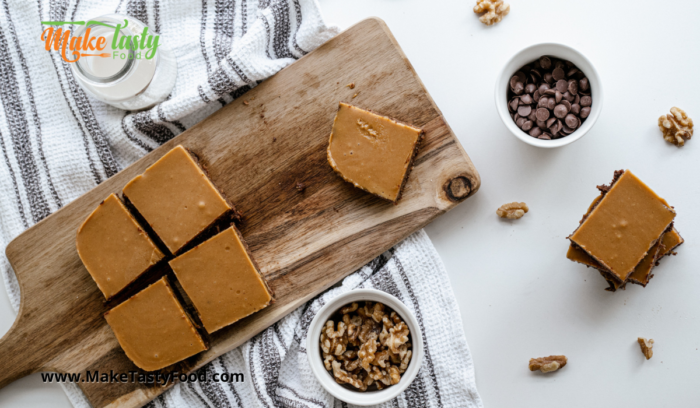 Serve as desired and keep in the fridge to keep firm. Healthy and oh so tasty chocolate brownied.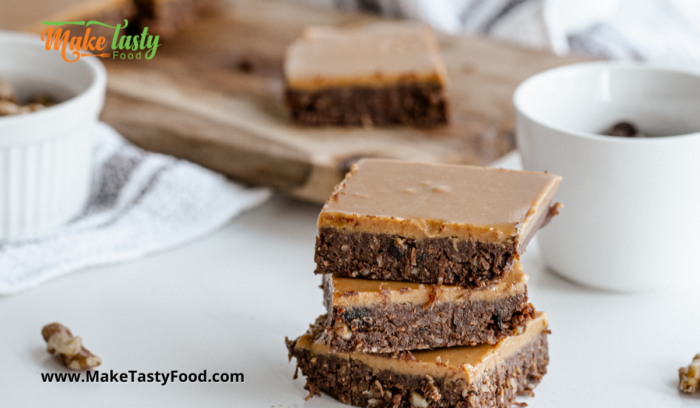 These peanut butter and caramel chocolate brownie are made with great tasty ingredients and are a huge favorite with the family.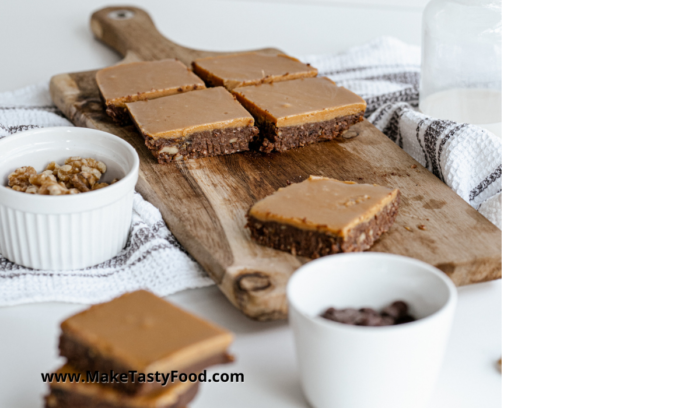 Get some great recipes here —–>18 Mother's Day Morning Tea Ideas to spoil your mother and show how you appreciate her.
Print or save this recipe below. Use a General Recipe Page to write them on. Download them for FREE
Get these recipe ideas ——> 20 Fathers day afternoon tea recipes
You will also love to make some of these recipe ideas —-> 16 Rainy Day Snacks Recipes and other ideas —–> 17 Easy Vegan Snack Recipes
Get more inspiration from these —–> 10 Easy Homemade Brownie Recipes
Here we share recipe ideas to create for —-> 21 Quick and Easy Snack Recipes
Make these homemade —–> 29 Family Christmas Snack & Drinks Ideas
Try these vegan meal recipe ideas —–> 18 Easy Vegan Recipes
Print
Peanut and Caramel Brownies
Peanut and Caramel Brownies Recipe. Using healthy ingredients such as dates, peanut butter and nuts as well as coconut topped with caramel.
Author:
Prep Time:

20 min

Cook Time:

120 min

Total Time:

140 min

Yield:

8
Ingredients
Raw Brownies
2 cups walnuts
⅓ cup shredded coconut
¼ cup of cocoa powder
1 ⅓ cup Medjool dates
1 tbsp vanilla extract
1 tbsp coconut oil, melted
¼ tsp salt
Peanut Salted Caramel
3 tbsp peanut butter
3 tbsp coconut oil, melted
1 ½ tbsp maple syrup
½ tsp salt
½ tsp vanilla extract
Instructions
1. Place walnuts in a food processor and blend until coarse flour consistency.
2. Add the rest of the ingredients (the dates should be soaked in warm water for half an hour and the drain) and blend again to combine. The result should be a sticky paste.
3. Place the batter in a 4'' x 8'' silicone mold or in a regular one with parchment paper, use your fingers to press until all the surface is very well covered. Set aside.
4. For the salted caramel, place all the ingredients in a medium bowl and whisk to combine.
5. Add the salted caramel sauce on top of the brownies and refrigerate for 2+ hours, or until the caramel  gets firm.
6. Keeps in the fridge in an airtight container for up to 7 days.
Keywords: Peanut butter and caramel sauce raw chocolate brownies
Other snacks to make for your family to munch.
Choose more No Bake Stove Top Recipes.
Download some FREE Printables.