A General Recipe Page to download or print out for you to write up some of your favorite recipes and file then in a recipe book or file.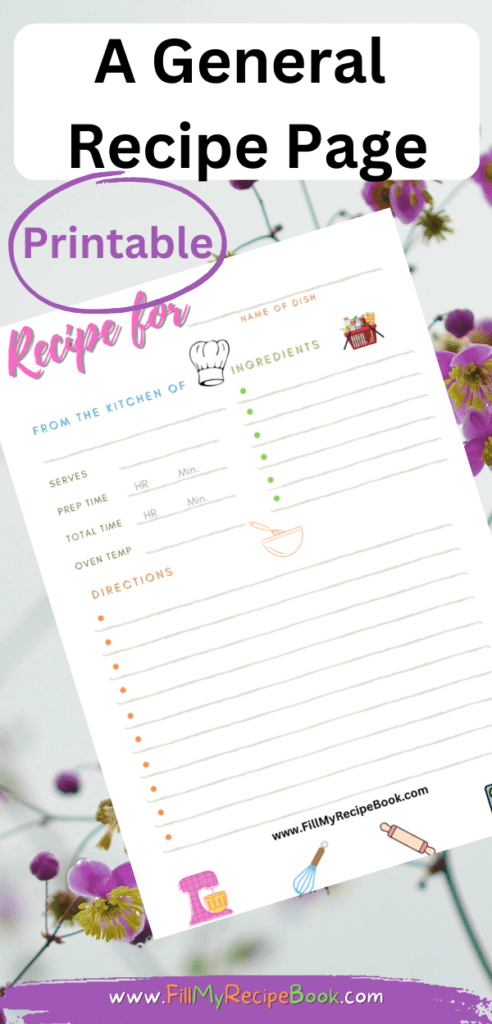 A General Recipe Page
A pretty and easy general recipe page to download for your recipes you use daily. Monthly or sometimes. File or paste them in your recipe books.
No more loose pieces of papers lying around to get lost or fall out of you small book. Even better like we used to pile them up in a pile or keep the books in a box and stock them up. Never used, so this makes this so much simpler to write them up and use a uniform page for all of them.
(click on the image below or the heading for the PDF Printable)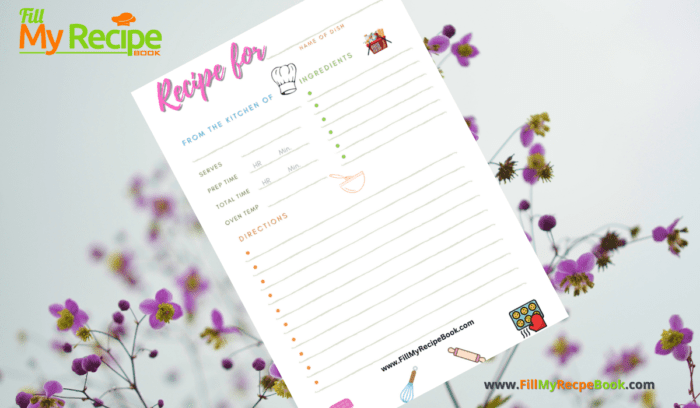 Download the printable PDF here.
More Kitchen Charts Printable to download for your kitchen uses while cooking and planning and buying groceries.