Original South African potjie pot recipes ideas for a one pot meal that's cooked slowly in cast iron pot on coals, traditionally potjiekos.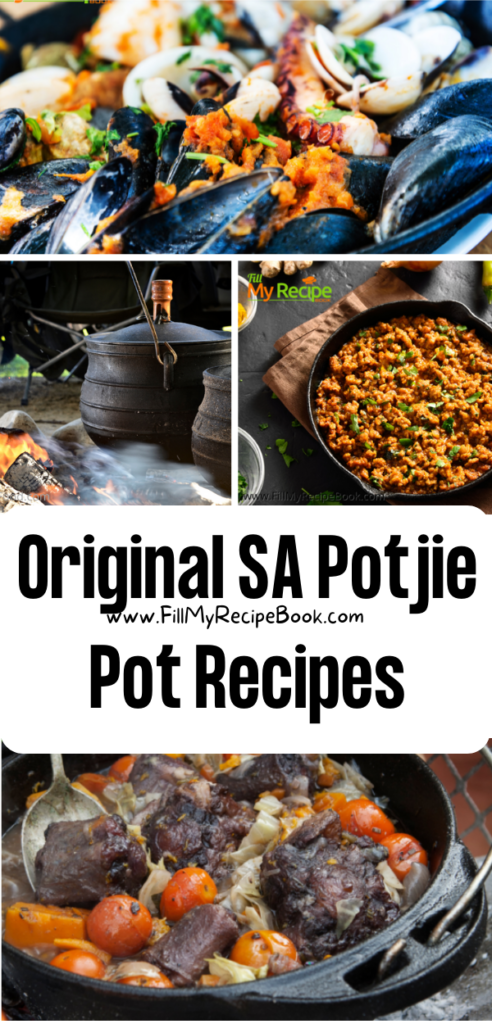 Original SA Potjie Pot Recipes
Potjie Pot is a traditional South African meal made in a cast iron pot with 3 legs and slowly simmered over some warm coals outside. These recipes ideas are amazing and irresistible. Its traditionally named in Afrikaans Potjiekos resepte.
There are different sizes of cast iron pots to use. You get mini cast iron pots and bigger ones. The rings on the pots If you would love to receive a Potjie Recipe eBook (pdf )printable then join us for free recipes and receive it for FREE. See the Home page .
Did you know what the rings on the potjie pot means?
The number of rings on your potjie pot multiplied by the size of the pot equals the number of servings it can make. For example, this size 3 pot has 4 rings on the outside, therefore it can hold up to 12 servings of your favorite, homemade potjie!
Why don't you stir a potjie?
The ingredients closest to the bottom of the potjie pot would take longer to cook. One never stirs the potjie as it allows the flavors to stew without tampering. That is why the lid never get taken off. The coals are also place outside of the pot legs and the heat would allow it to cook slowly.
What is the difference between a potjie and a stew?
The difference in a stew to a potjie pot is that you would never stir the potjie pot. It would simmer and allows the flavors to stew. It is also cooked very slowly for a few hours over a low heat of coals.
(just click on the underlined and highlighted name of the recipe or the photo.)
Filling Lamb Shank Potjie Pot. A South African family pot around the fire with lamb shank and potatoes. Simmering on coals while chatting.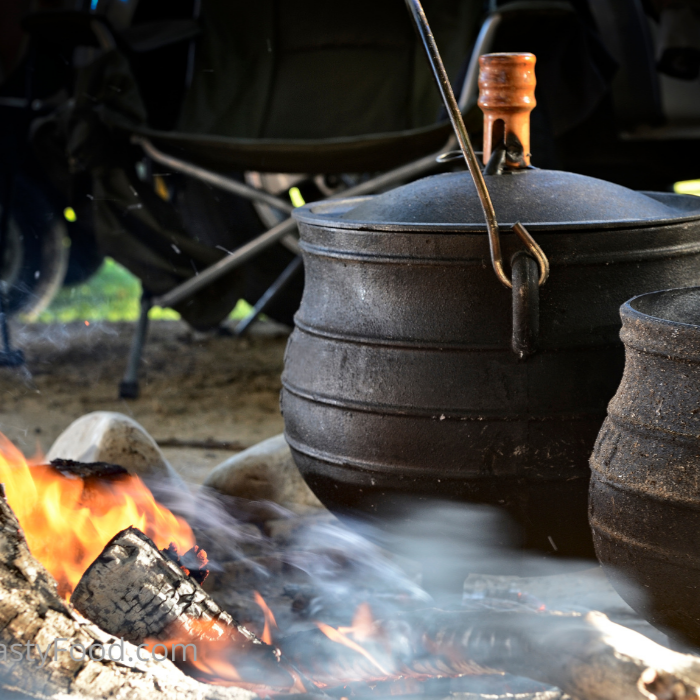 Tasty Oxtail Potjie Recipe features a tender oxtail meat braised in a flavorful gravy and vegetables, served on rice or with pot bread.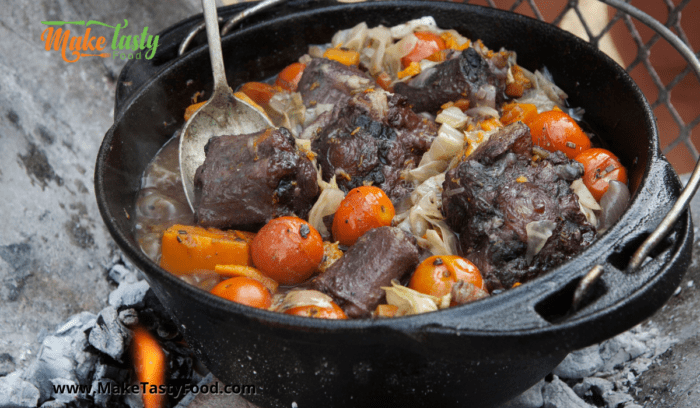 Chicken and Noodle Potjie Recipe
Chicken and Noodle Potjie Recipe. Make a fire and collect coals for this chicken noodle mushroom and peppers potjie pot with dry white wine.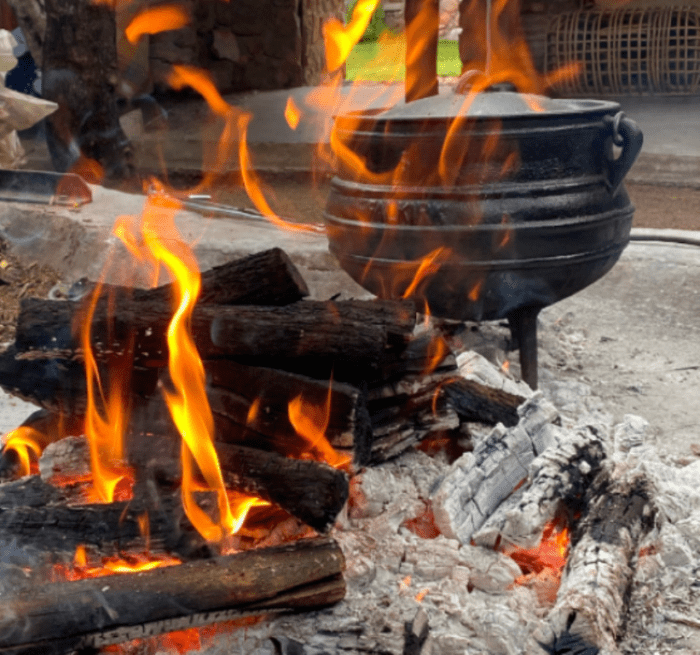 Creamy Seafood and Wine Potjie Recipe
Creamy Seafood and Wine Potjie Recipe. A mix bag of seafood required for this potjie pot with some dry white wine and peppadew peppers.
Curry and Yellow Rice Potjie. Make two potjies at the same time over coals that keep the pot simmering and serve with tomatoes and banana.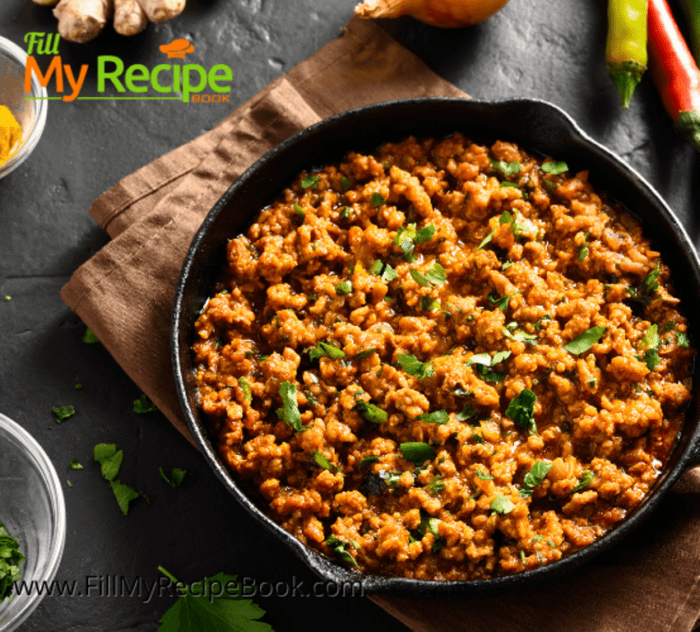 Easy Biltong Pasta Potjie Recipe
Easy Biltong Pasta Potjie Recipe made with cream and cheddar cheese. Heated slowly over some coals with biltong and ingredients.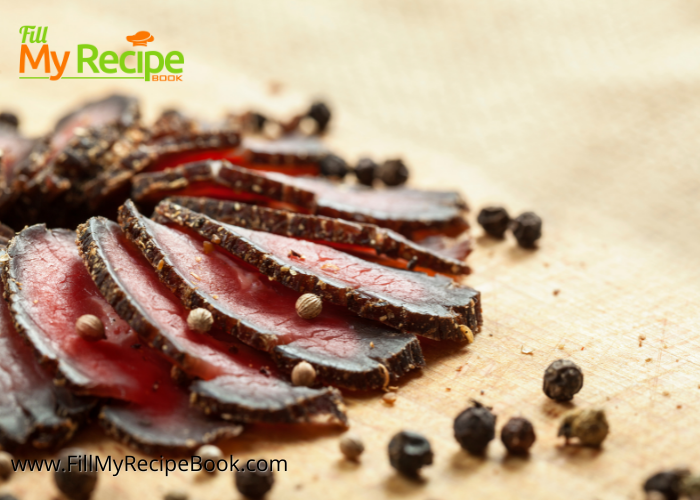 Looking for some cast iron potjie pots and all the accessories that go with doing a potjie? Then go view and purchase them online.—–> Cast iron Potjie Pots and Accessories
(click highlighted wordings or images)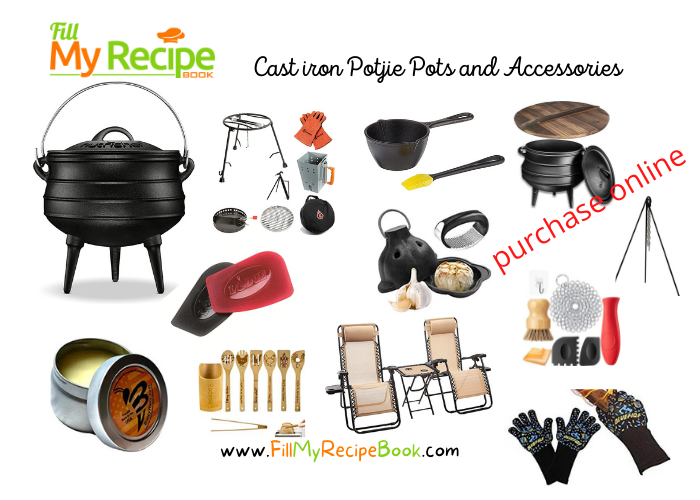 View email addresses on HOME PAGE . Get fresh new recipes as they go live.
(click highlighted wordings or images)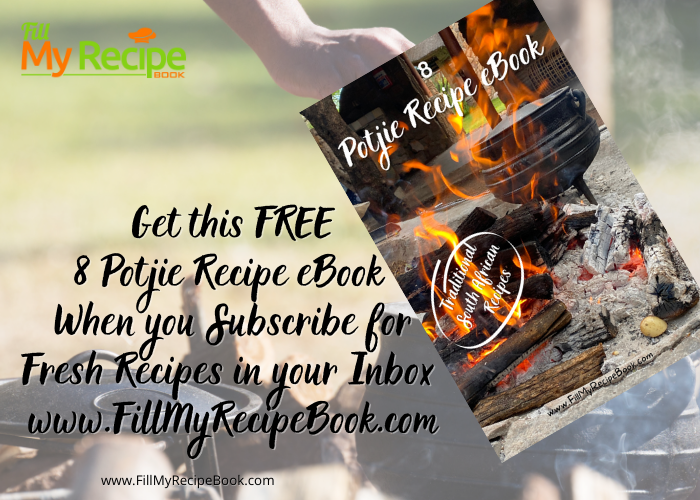 Recommendations