Original SA potjie pot recipes that are so delishes and cooked slowly on coals. The potjie gives it that authentic South African taste.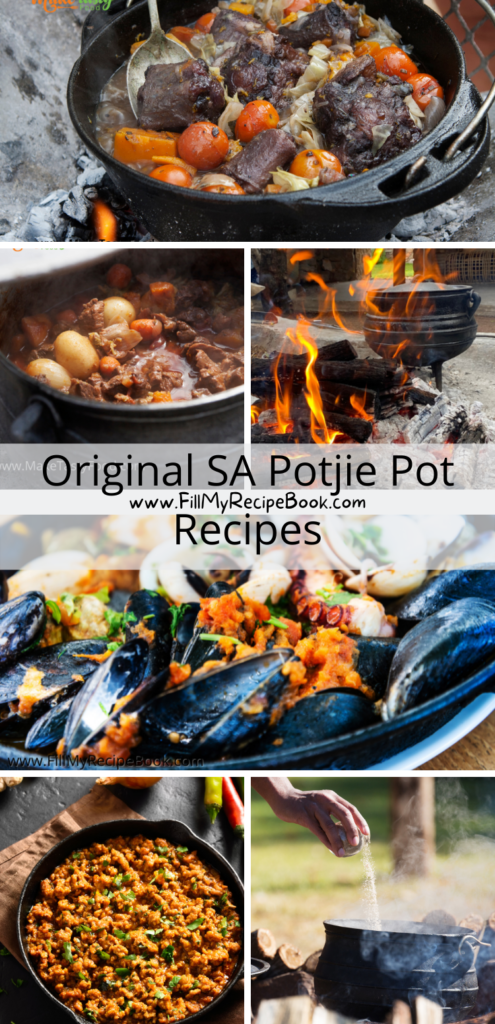 Original SA Potjie Pot Recipes
Potjie Pot is a traditional South African meal made in a cast iron pot with 3 legs and slowly simmered over some warm coals. These recipes are amazing and irresistible.
(just click on the underlined and highlighted name of the recipe or the photo.)
Filling Lamb Shank Potjie Pot. A South African family pot around the fire with lamb shank and potatoes. Simmering on coals while chatting.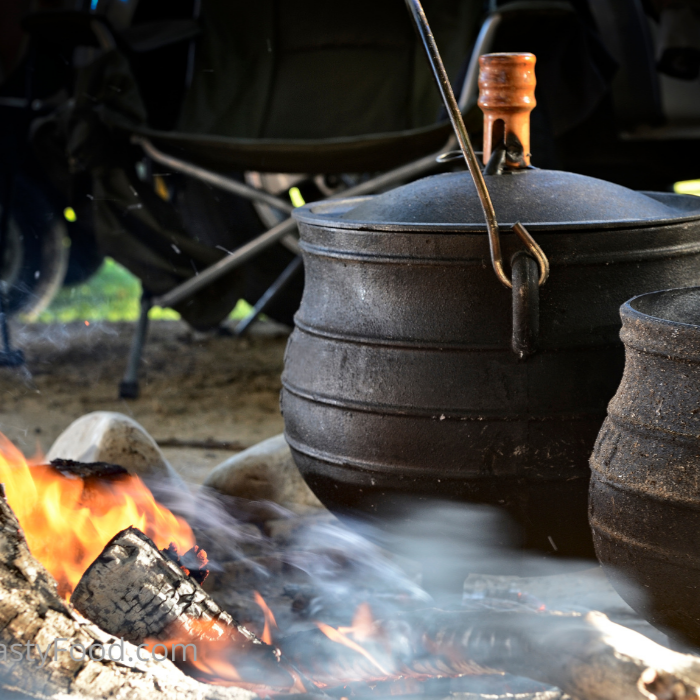 Lamb-or-venison-potjie-with-baby-onions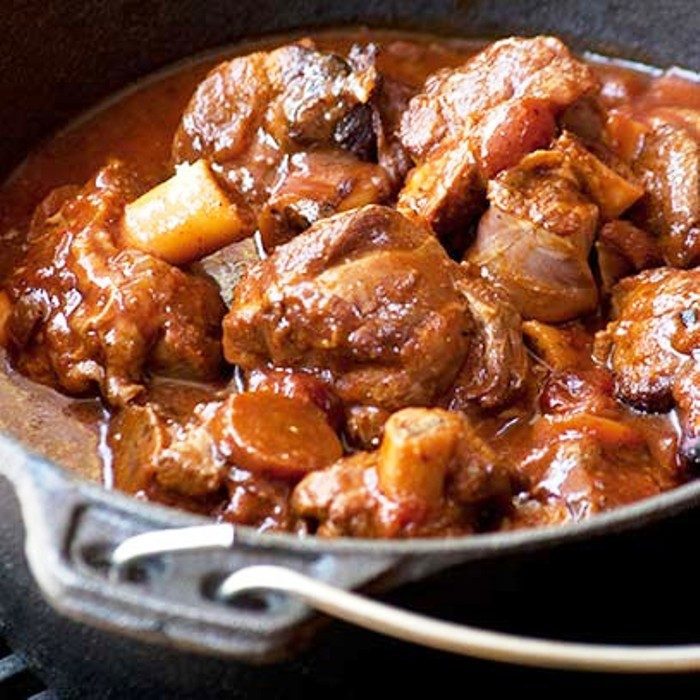 Tasty Oxtail Potjie Recipe features a tender oxtail meat braised in a flavorful gravy and vegetables, served on rice or with pot bread.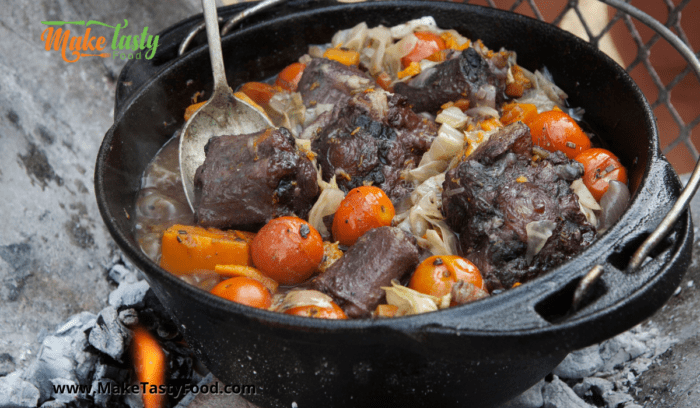 Chicken and Noodle Potjie Recipe
Chicken and Noodle Potjie Recipe. Make a fire and collect coals for this chicken noodle mushroom and peppers potjie pot with dry white wine.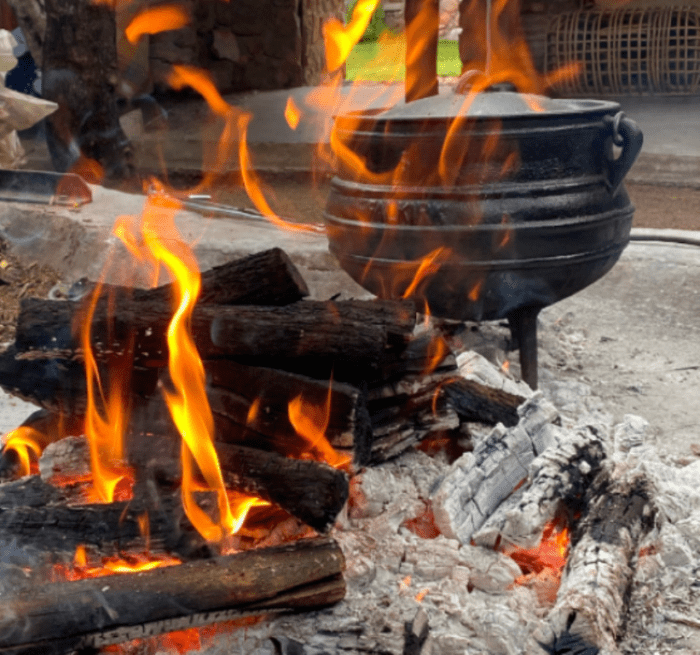 Creamy Seafood and Wine Potjie Recipe
Creamy Seafood and Wine Potjie Recipe. A mix bag of seafood required for this potjie pot with some dry white wine and peppadew peppers.
Curry and Yellow Rice Potjie. Make two potjies at the same time over coals that keep the pot simmering and serve with tomatoes and banana.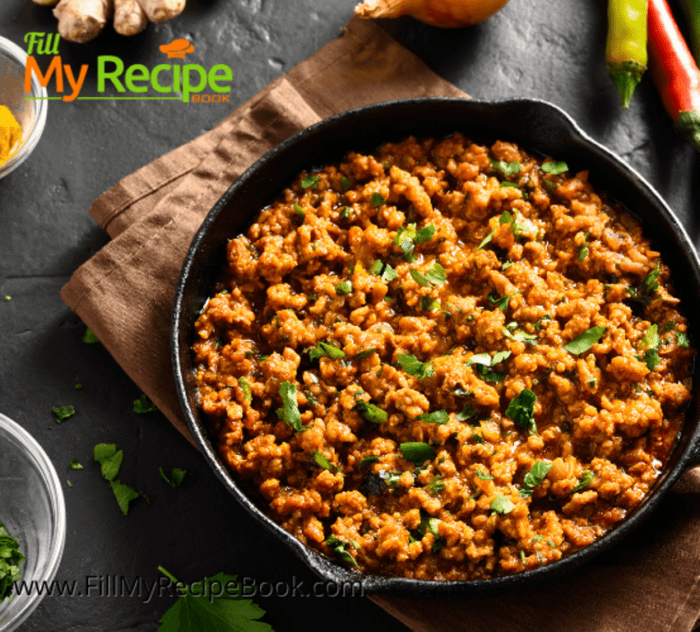 view more recipes below.
11 Delicious African Food Recipes