Mother's Day Braai Ideas Recipes to make a menu. BBQ or grill or braai the meats with side dishes . Other grilled ideas as well as dessert.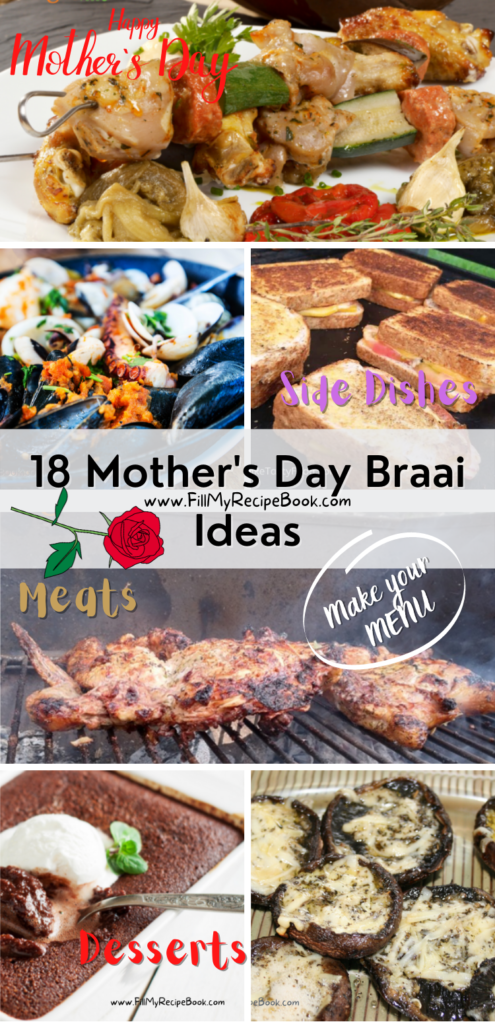 Make a Menu out of your favorite dishes and organize the meat in marinades. Make ahead some warm side dishes and cold side dishes. Then make ahead some desserts for that special day for Mothers day.
It is easy to spoil your mom or mother for Sunday as we give you many recipe ideas to prepare the meals. Make them on Saturday and then leave Mom to just sit back and enjoy her spoiling. As that's what any mother would want……….a day off.
Whether its chicken or fish or meats there are some ideas to braai or grill.
Grilled Beef and Peppers Sosaties
Grilled Beef and Peppers Sosaties on a braai or a barbecue. Kebabs or sosaties they all the same made with beef, bell peppers and onion. (kebabs or skewers)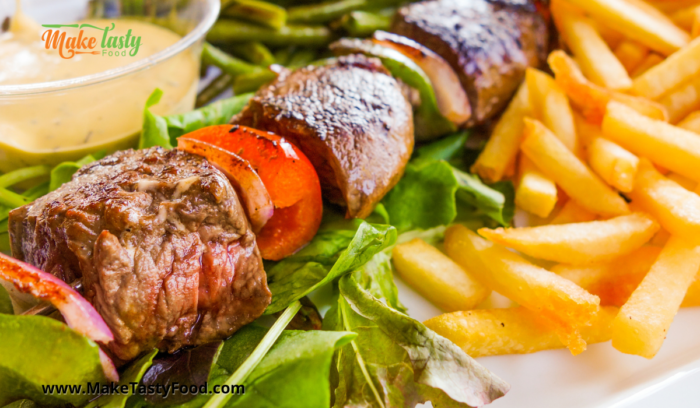 Grilled Honey Mustard Chicken Kebabs
Grilled Honey Mustard Chicken Kebabs. Love to braai or grill, then make these tasty homemade honey and mustard marinated chicken kebabs. (sosaties or skewers)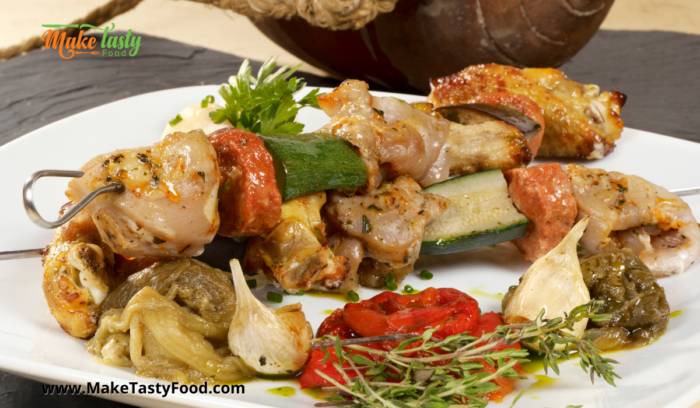 A Fresh Tasty Snoek Braai. Just Fresh from the sea, is the best for this cold water fish. Glazed with sweat apricot jam and grilled on some coals.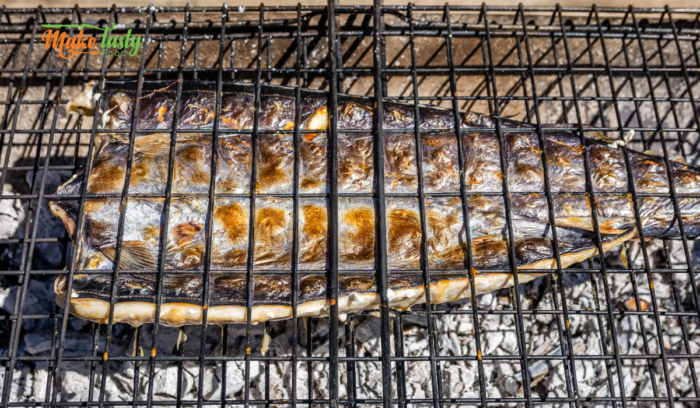 Juicy Grilled Whole Lemon Chicken
Juicy Grilled whole Lemon Chicken. Grilled on outside braai / BBQ. A dish made with fresh lemon juice squeezed regularly over chicken.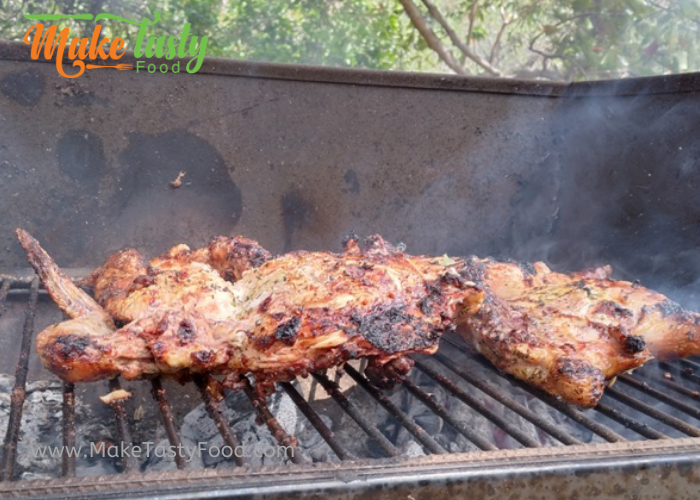 This would be the ideal mothers day meal as it is an all in one meal cooked over some warm coals for a few hours. There are chicken and lamb and oxtail recipes as well as biltong and curry and rice potjie pot. Oh…..don't forget that amazing seafood potjie to.
Chicken and Noodle Potjie Recipe
Chicken and Noodle Potjie Recipe. Make a fire and collect coals for this chicken noodle mushroom and peppers potjie pot with dry white wine. Get more lamb and oxtail recipes for Potjie pots. Original SA Potjie Pot Recipes (just click this highlighted words)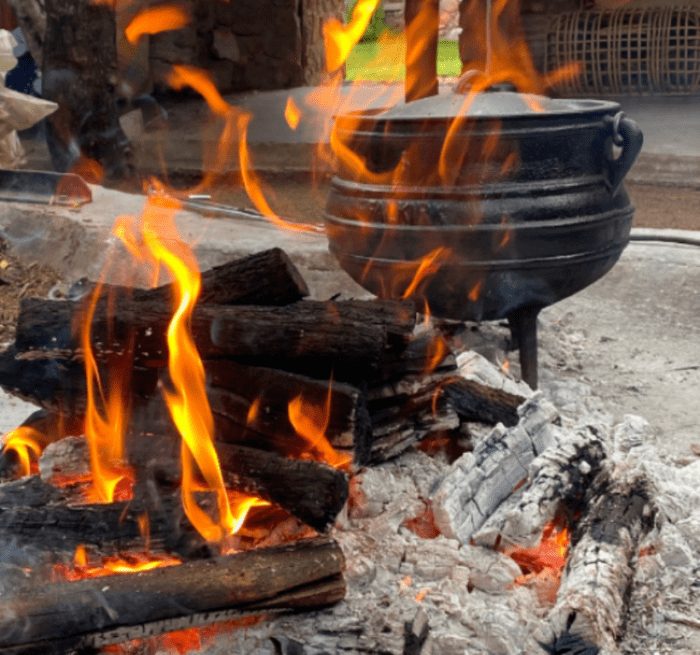 Creamy Seafood and Wine Potjie Recipe
Creamy Seafood and Wine Potjie Recipe. A mix bag of seafood required for this potjie pot with some dry white wine and peppadew peppers. Get this amazing quick and easy Easy Biltong Pasta Potjie Recipe and Curry and Yellow Rice Potjie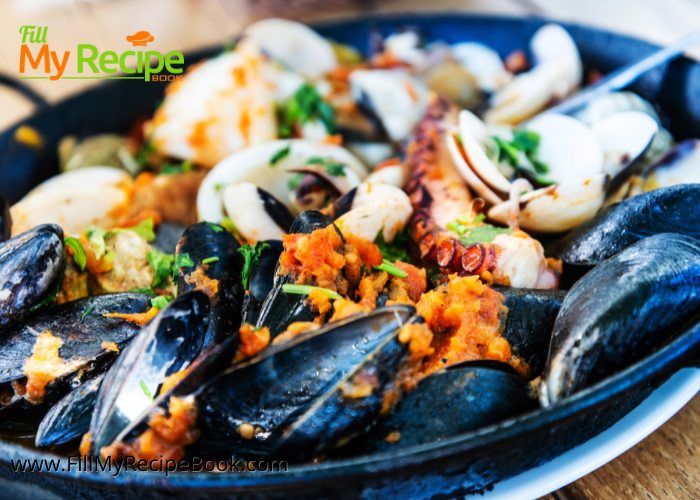 Side dishes can be used as an appetizer to serve while you are grilling your meats. Mushrooms stuffed and some garlic bread loaf. Amazing. Go make your menu and plan these meals for Mothers day.
Braai or Grill Stuffed Portabella Mushrooms
How to Braai or Grill Stuffed Portabella Mushrooms on a fire. Make this warm side dish recipe in an oven or on the grill or braai. Get these amazing Easy Stuffed Portabella Pizza as well for a difference.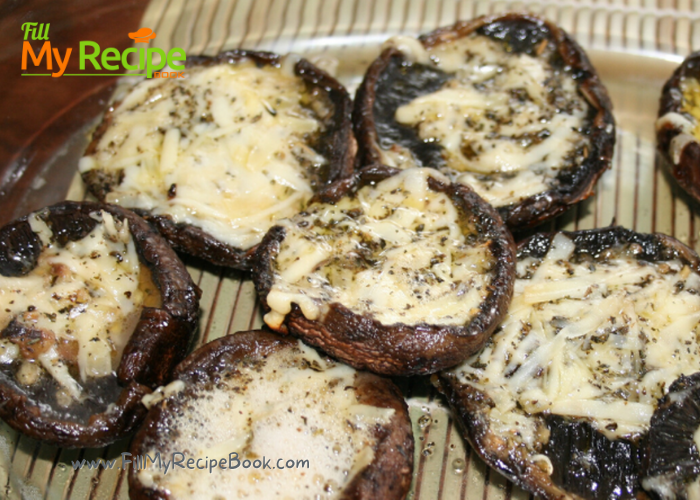 Toasted Braai Grilled Sandwiches
Toasted Braai Grilled Sandwiches that are irresistible. Best part of a South African braai are these cheese and tomato and onion, braai or grill toasted sandwiches.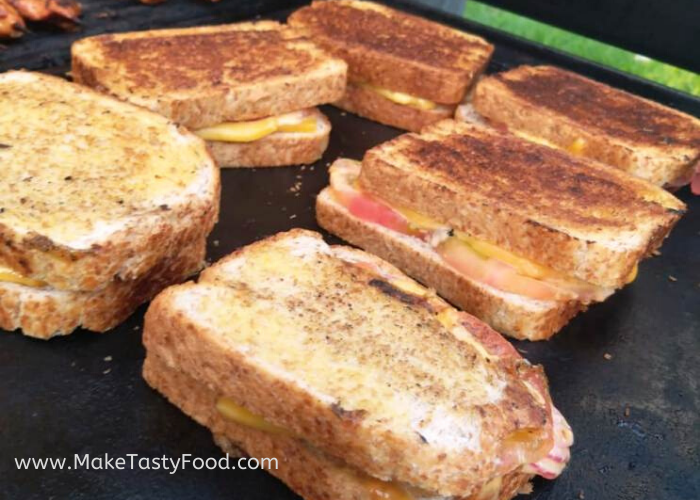 Homemade Garlic Braai Loaf. This special bread loaf is an amazing tasty addition for any braai or barbecue or grill. Added Parmesan cheese for richness. The best part of the braai, share for starters while you do the meat.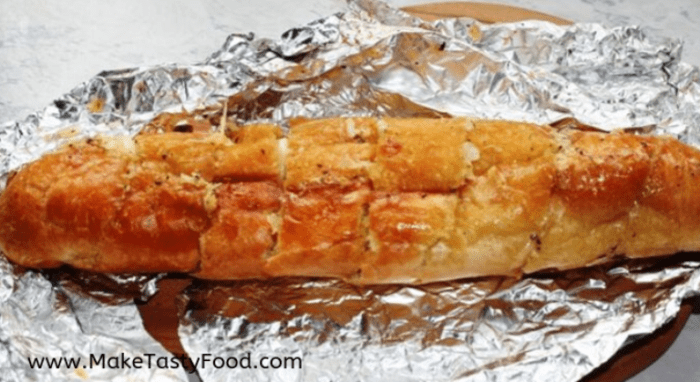 These can also be made ahead and kept to cook for Mothers day in the oven. Leaving you free to chat and enjoy the company of the family. Vegetable and potato dishes.
Potato and Garlic Bake casserole recipe. A warm side dish for a braai or dinner party that is a 3 ingredient dish just fill with cream bake.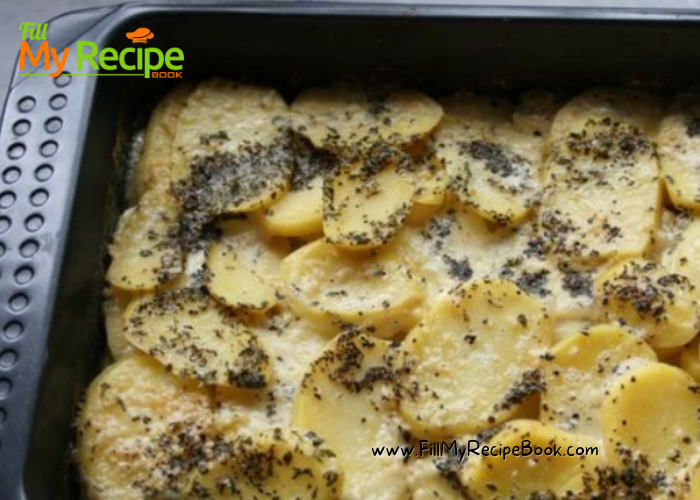 A few recipe ideas to choose from with the images and links are provided. Who can not make a tomato salad……so easy. Then there are a few more salads to put together that anybody can do. Go click on the Cold Side Dish highlight for your choice.
Simple Tomato and onion salad to add to your salads for a braai or barbecue. This salad is so quick and versatile. There is a whole gallery of Cold Side Dish to choose from. Click on the highlighted wording for more easy yummy salads to go with the meal for Mother's Day.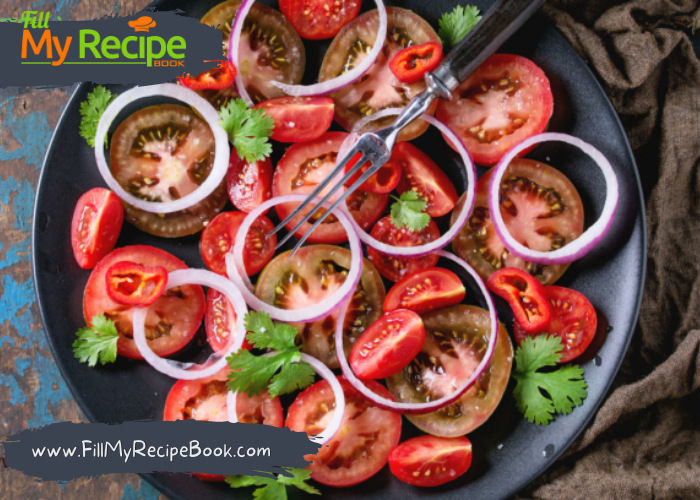 Creamy Potato Salads, for a side dish. Tangy potato salad made for a braai or holiday meals ready to eat. Make this ahead and keep in the fridge covered for a few days.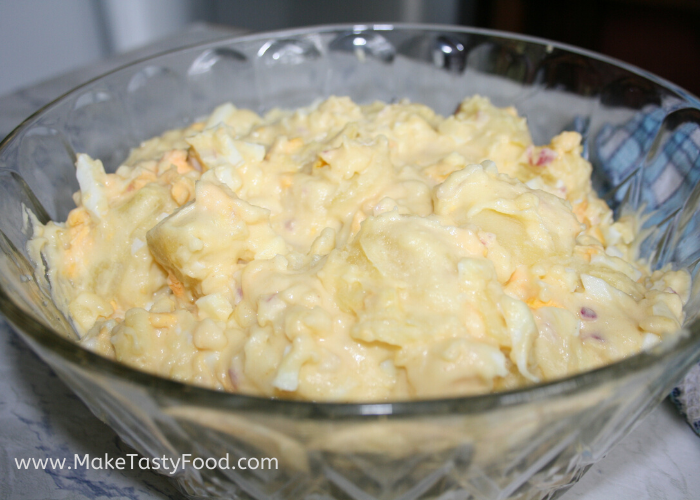 Other Oven Baked Dessert Recipes to choose from. Go peruse the site and choose your favorite recipes.
Below we listed just two favorites. (click on the images or the highlighted heading to go to the recipes)
Self Saucing Chocolate Pudding
Self Saucing Chocolate Pudding recipe. Old fashioned classic dessert it's simple to mix all the ingredients together in one bowl, and bake. Comes out with sauce on top. Eat warm with vanilla ice cream or whipped cream.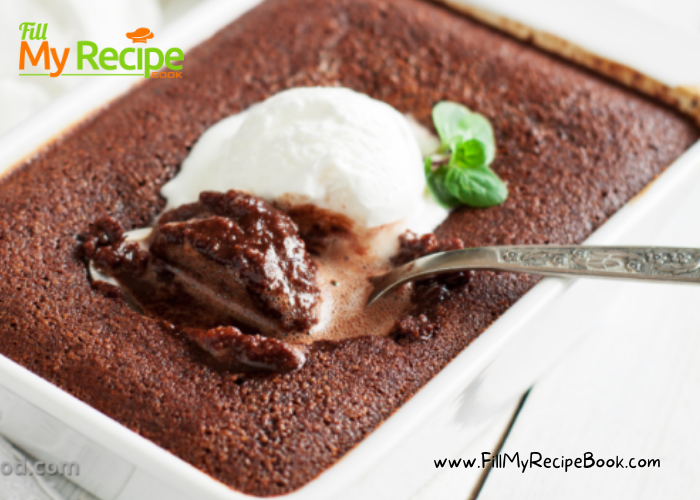 Malva Pudding and Custard sauce for a family dessert that will leave you for wanting more. Made with apricot jam topped with custard sauce. Oh so yummy and keep some for supper.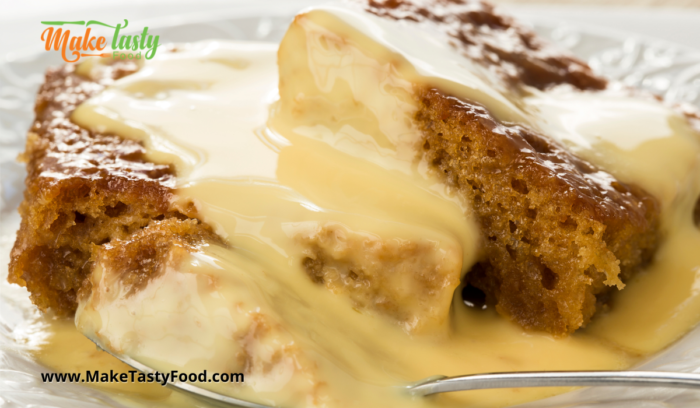 Easy Tasty No Bake Tiramisu Tart Recipe. An Italian cousin but similar to South African fridge tart. A dessert with coffee and biscuits.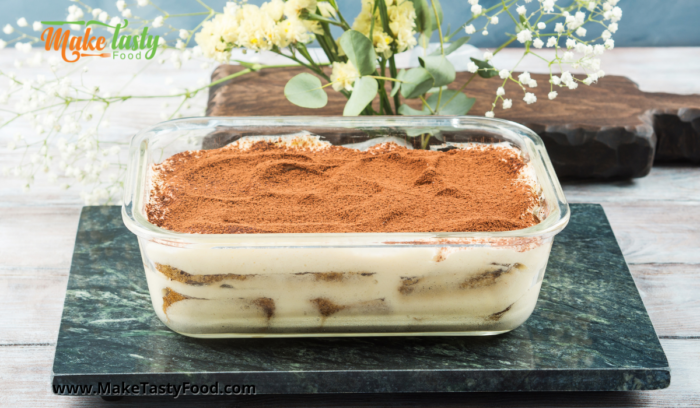 Blissful No Bake Custard Milk Tart
A homemade blissful no bake custard milk tart, an easy recipe. This versatile recipe can be made as a trifle as well, so tasty and made with biscuit base. Get another Milk tart recipe and a lemon meringue recipe. All you do is click the highlighted wording to go to the recipe.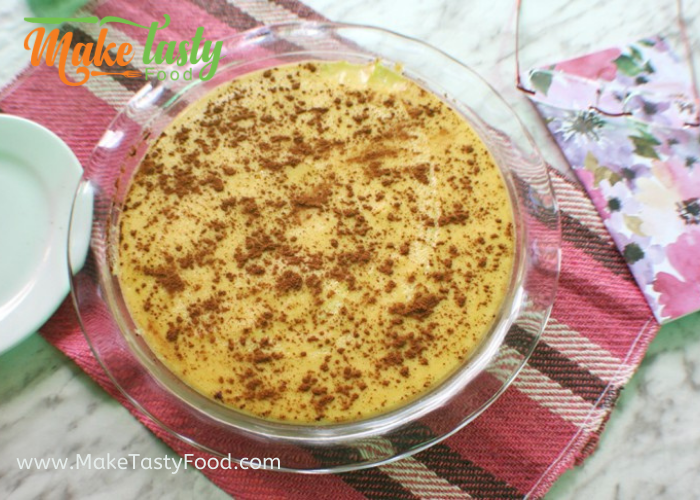 White Chocolate Coconut Truffles
White Chocolate Coconut Truffles with a difference. So easy to make with just four ingredients and yet they are divine. Rolled in coconut. A delicious Mothers Day gift or served for a snack.
Choose more truffle balls recipes to easily make on the stove top. A mothers day gift or snack treat.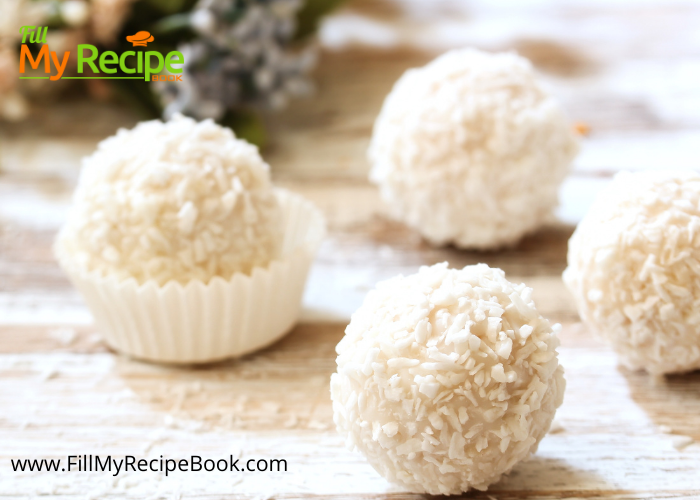 Mini Pavlova Strawberries & Cream
Mini Pavlova Strawberries & Cream. A decadent dessert to bake and decorate with tasty cream and strawberries for a tea or special occasion. Get a few more Best Mini Pavlova and Meringues Recipes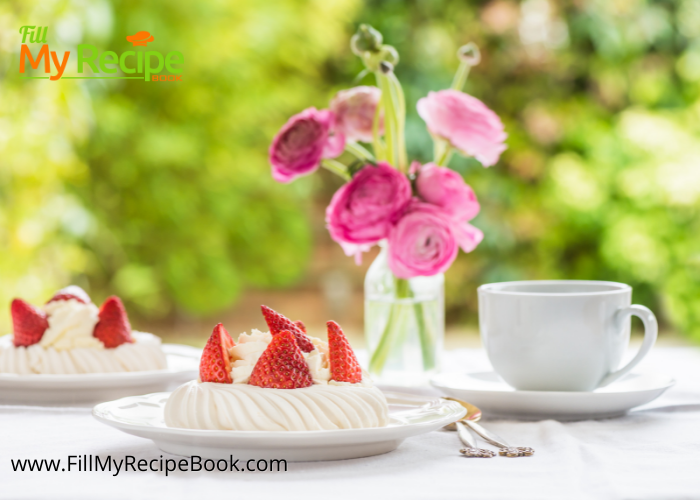 Mothers Day Recipes for you.
14 Easy Mothers Day Breakfast Recipes
18 Mother's Day Morning Tea Ideas
14 Best Mother's Day Lunch Recipes
HaPpY Mother's Day………enjoy