Tasty Mango Parfait Recipe to be made for a breakfast or a special dessert. Greek Yogurt creamed layered with Muesli mix and cut ripe mangoes.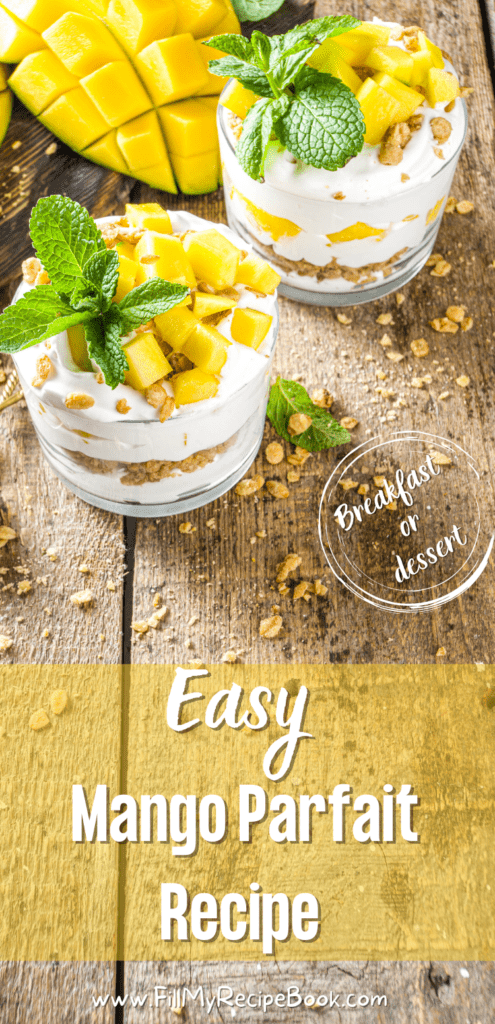 Easy Mango Parfait Recipe
A easy and simple dessert to make up in ten minute. Have it for a breakfast or make a special fine dining dessert with it.
Just three ingredients used such as mango and Greek yogurt and muesli or granola.
Below is some images of the ingredients needed.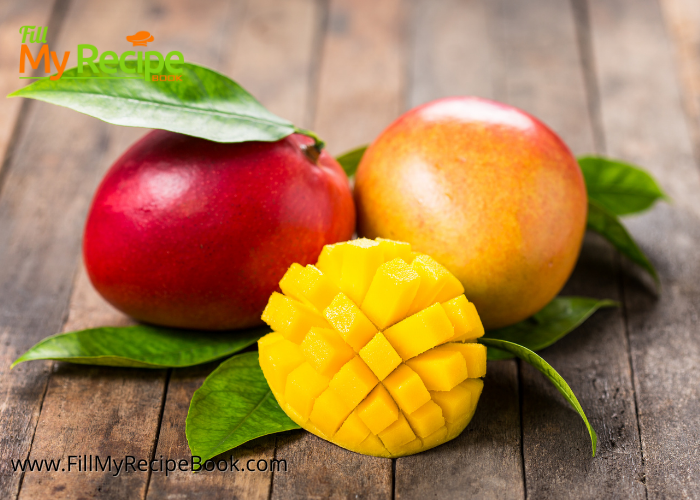 Fresh cubed mango on the skin.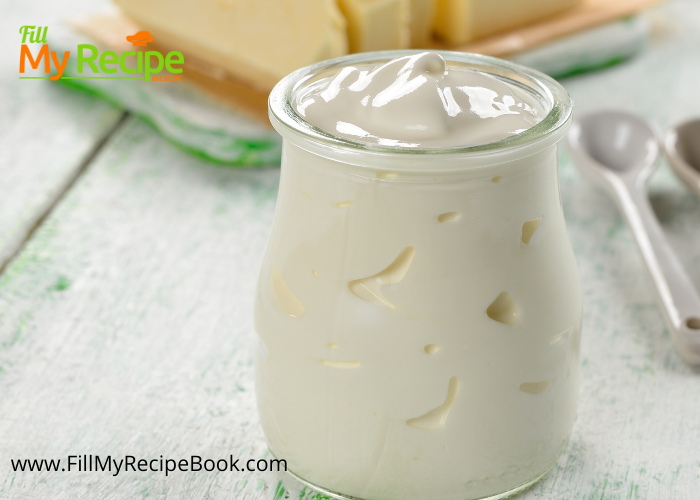 Full cream vanilla yogurt.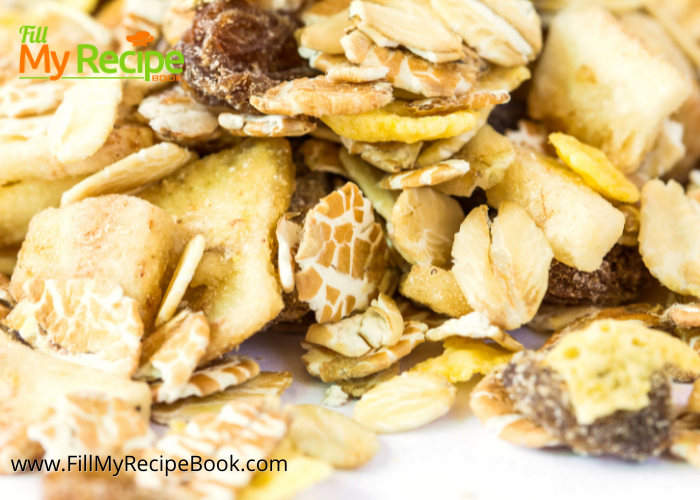 Some Muesli or Granola that you love to use. Can have nuts and raisons and coconut shaving and nuts in. All the better for a great taste and a filling dessert.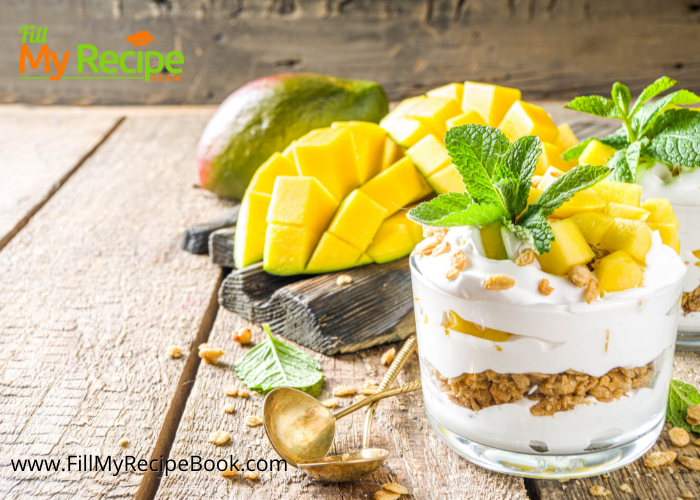 Purchase these very stylish Set Of 4 Crystal Dessert Cups and Gold-Plated Spoons to serve this parfait for a fine dining dessert.
A filling and very pleasing dessert for fine dining filled with layers of yogurt muesli and mango pieces. View and buy this Fruit Cutting Board and Knife Box ,Autoor Multifunction Kitchen Tool Set with Good Grips Prep Y-Peeler online here (click the highlighted links to purchase.)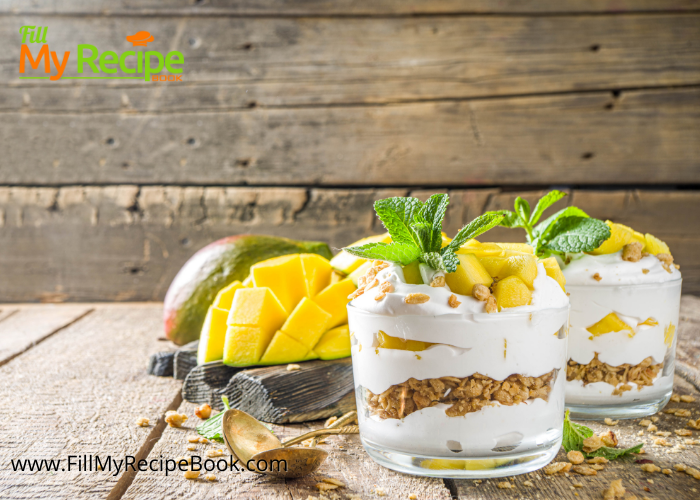 Make this as a breakfast as well as it will taste amazing and is so filling.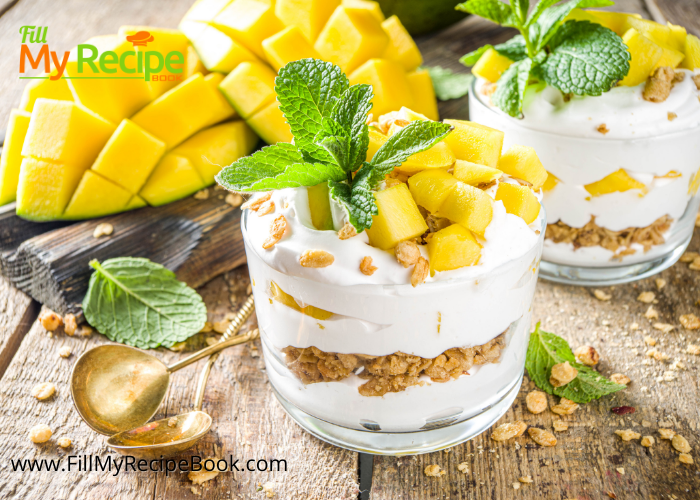 Use other fruits as you please or as you have available in the kitchen or fresh on the farm.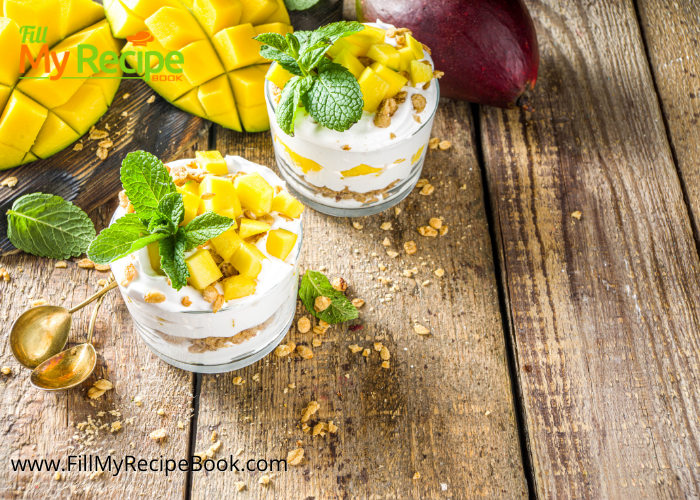 (click on the highlighted heading for the recipe)
Recommendations.
Get more Greek yogurt recipe inspiration with —-> 15 Healthy Greek Yogurt Bakes Recipes
Below is the recipe to print or save. You prefer to write down the recipe then download for FREE this General Recipe Page to do so. File them all the same A4 size in your files.
Another delicious breakfast to make from scratch.—-> Easy Muesli Yogurt Parfait Breakfast
Get a few more recipe ideas to make with mango.—-> 10 Easy Mango Inspired Recipes and other fruity ideas —-> 27 Fruit Inspired Recipes
and a few more —-> 25 Healthy Easy Breakfast Recipes
Breakfast recipe ideas —–> 28 Easy Breakfast Ideas Recipes and for valentines day ideas —-> 16 Easy Valentine's Day Breakfast Recipes
Sharing more delicious dessert ideas —–> 20 Scrumptious Dessert Recipes
Not forgetting these fine dining ideas —–> 15 Gourmet Fine Dining Desserts Recipes
Who doesn't love desserts get some ideas here —–> 21 Easy Dessert Recipes and these LCHF recipe ideas to —–> 13 Healthy LCHF Dessert Recipes
Some 3 ingredient recipe ideas for you to create —–> 12 Three Ingredient Dessert Recipes
Sharing some great organic kids recipe ideas —–> 20 Organic Kids Treats Recipes
Here are some amazing recipe ideas for you —–> 30 Ideas for Fruit Recipes
These recipes are easy and simple enough for kids to make.—-> 22 Easy Recipes Kids Can Make
This post may contain affiliate links, where we earn from qualifying purchases. See more details in the policy page.
Print
Easy Mango Parfait Recipe
Tasty Mango Parfait Recipe to be made for a breakfast or a special dessert. Yogurt creamed layered with Muesli mix and cut ripe mangoes.
Author:
Prep Time:

10

Total Time:

10 min

Yield:

2
Ingredients
2 medium ripe mangos
200 g of vanilla full fat yogurt
Muesli or granola of choice.(with raison nuts and coconut peel)
extra mango cubes for topping
Instructions
Two glasses of choice.
Keep in the freezer 5 – 7 min. before you start to create and pour in layers of the yogurt and mango and muesli.
Spoon equal amounts of mango cubes in small pieces, then a layer of vanilla chilled yogurt then some Muesli and then repeat until the glass is nearly full.
Top with some more cubed mango and sprinkle a small amount of muesli on top and decorate with a mint leaf.
Notes
You can alter the fruits to whatever you have available. Also make a mango puree if your prefer.
Keywords: Easy Mango Parfait Recipe
You would love these other recipes as well.