Foiled Sweet Potato on Coals or a BBQ. Easy warm side dish for a braai on coals that is wrapped in foil and cooked with your meats.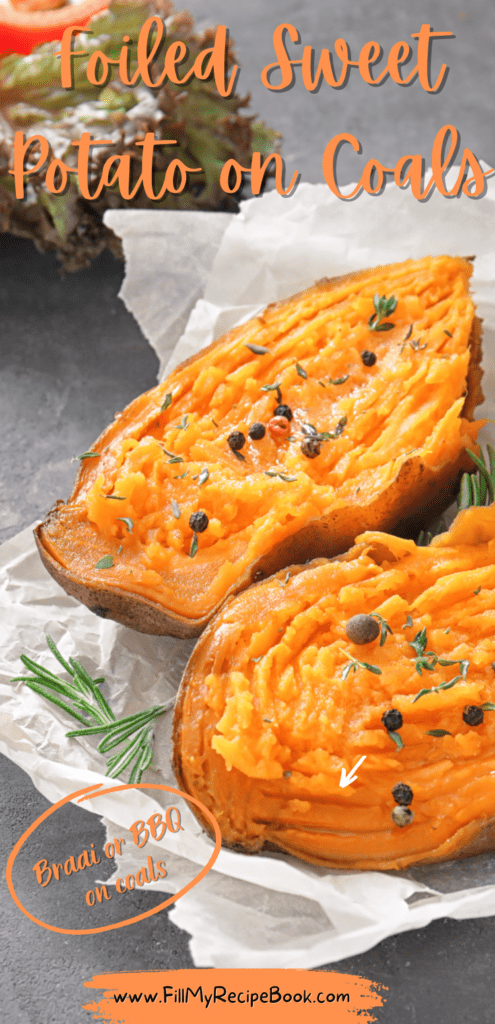 Foiled Sweet Potato on Coals
Having a Braai or BBQ then make this simple and most delicious side dish with sweet potato.
There are a few types of sweet potato, so choose which one you prefer. These orange sweet potato are my favorite. Serve with your meats and salads.
Ingredients.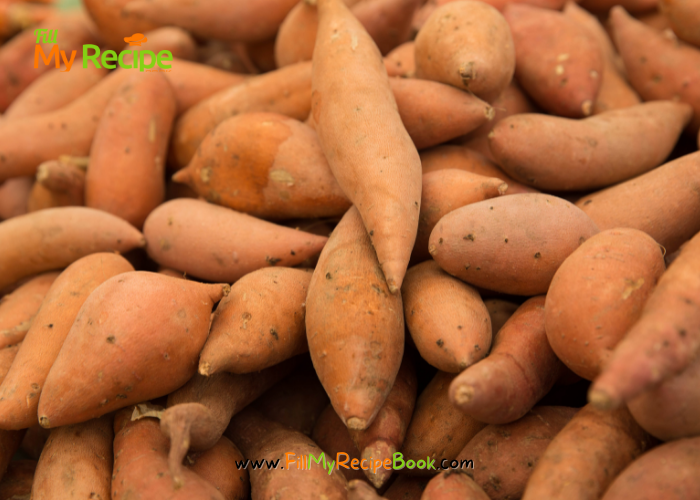 Orange sweet potato (or other)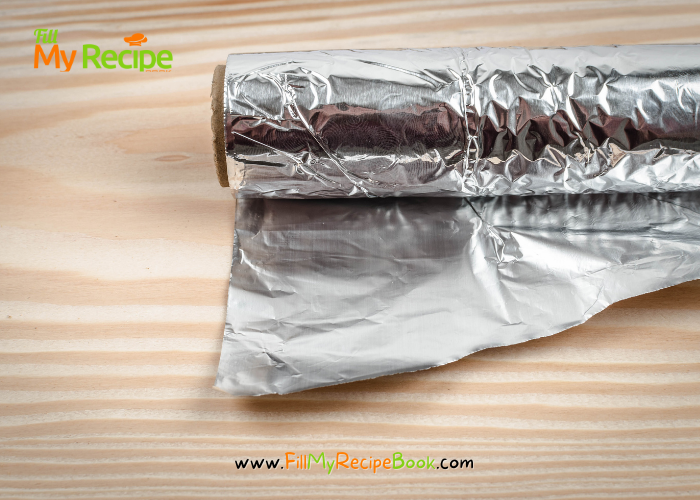 Aluminum foil
Only wash and wrap the whole sweet potato with its skin on with foil. Wrap at least twice or so for protection on the coals.
How to.
While having a braai or BBQ let your wood or charcoal burn to warm coals before placing the foil wrapped potato´s on them. The photo below shows you they are very hot. If that is good to braai your meat then place the wrapped sweet potato´s on the sides of the coals where it is a little cooler.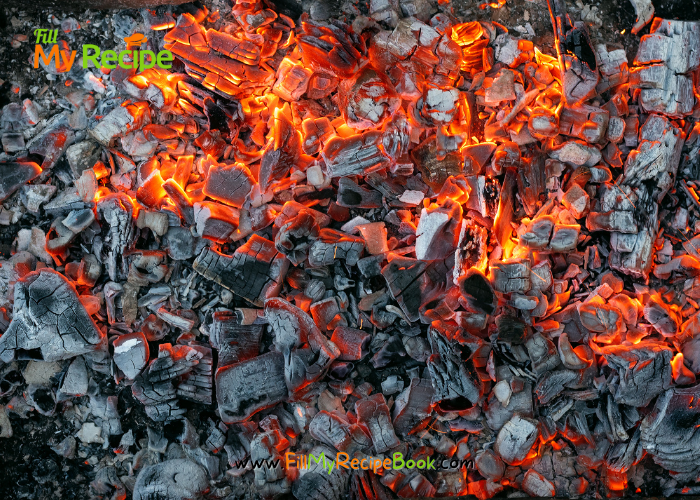 Wrap each potato in the foil twice or three times.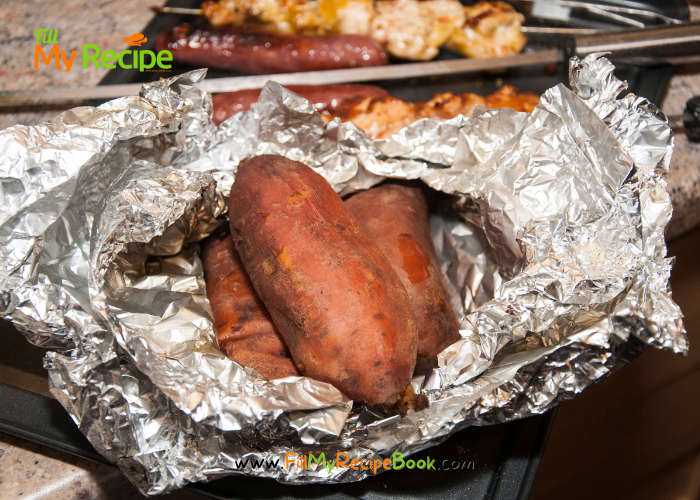 The image below shows you the potato in foil on the coals. It is necessary to turn them now and again to prevent them from burning.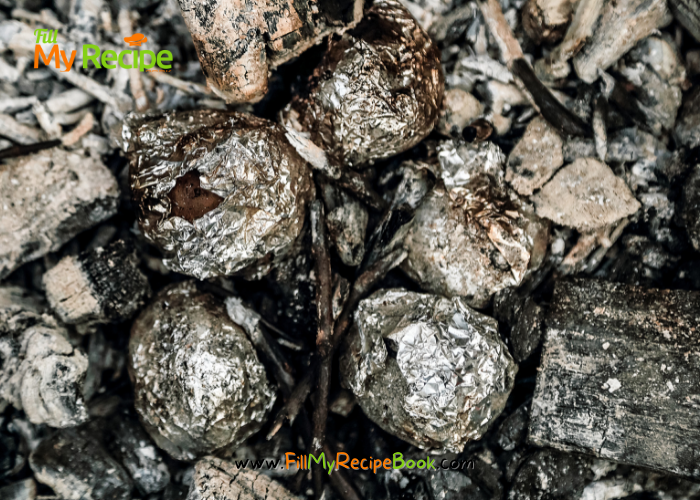 Once they soft inside, testing with a long braai fork, then either cut them open or as we love to do is squeeze them and the potato pops up and splits.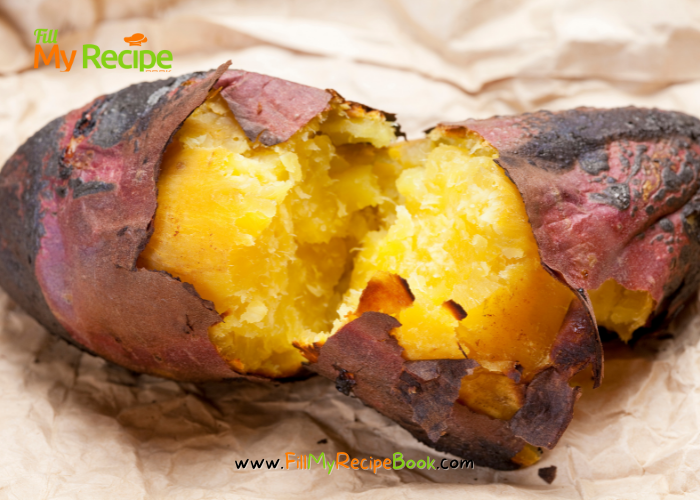 Sprinkle them with salt and pepper and add butter. Either mix that up or just enjoy with your plate of meat and salads.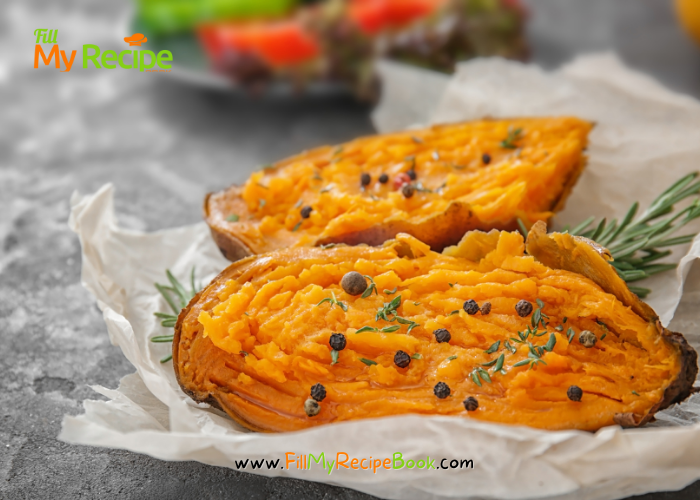 Sweet potato that was grilled and served as a warm side dish with a braai. Serve warm.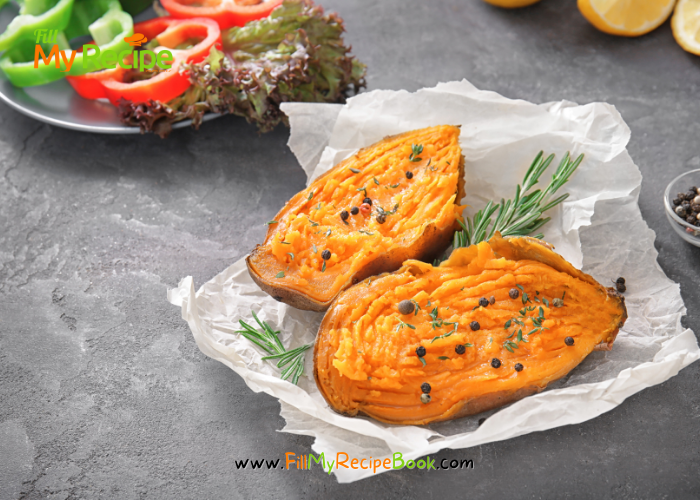 A delicious soft tasty sweet potato. Sweet potato is not a night shade vegetable and is therefor very good for Diabetic and an anti inflammatory vegetable. get some other ideas here. —–> Anti-Inflammatory Meal Recipes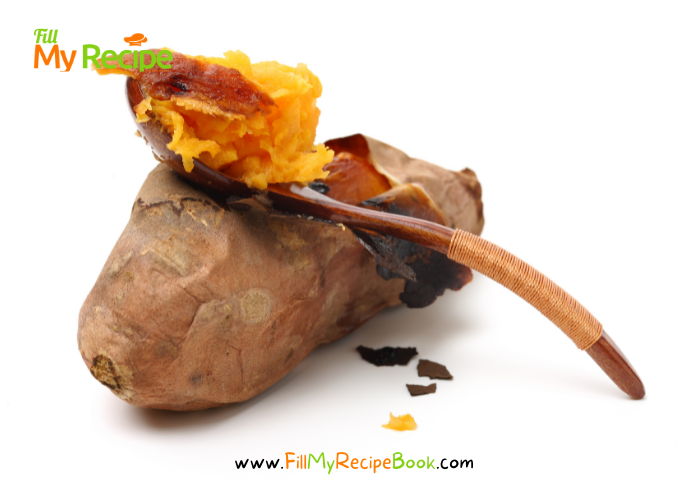 Recommendations
(click the highlighted heading or image for the recipe)
A few more side dishes recipe ideas to create —-> Warm Side Dishes for Meals
Get this delicious breakfast —–> Healthy Breakfast Sweet Potato Hash
Even great for babies —–> Homemade Sweeet Potato Puree Baby Food
More —–> Grill Braai or Barbecue Recipes Ideas, and this Baked Potato in Foil on Coals
Choose some —–> Side Dishes.
Try these amazing delicious vegetable recipes. —-> 24 Easy Veggie Side Dish Recipes
You will love these —–> 10 Easy Potato Recipe Ideas
Get these camping recipe ideas —-> 11 Yummy Camping Recipes
Get Thanksgiving recipe ideas to create —–> 16 Traditional Thanksgiving Meal Recipes and also Sharing Thanksgiving side dishes to create —–> 27 Thanksgiving Side Dishes
Ideas for a vegetarian Christmas meal —–> 34 Vegetarian Christmas Dishes Recipes
Did you know you can enjoy a braai or barbecue as a vegetarian? get these ideas —–> 25 Vegetarian Braai or Barbecue Recipes
(click highlighted heading for the recipes)
Print
Foiled Sweet Potato on Coals
Foiled Sweet Potato on Coals or a BBQ. Easy warm side dish for a braai on coals that is wrapped in foil and cooked with your meats.
Author:
Prep Time:

5 min

Cook Time:

15 min

Total Time:

20 min

Yield:

2

Category:

Side dishes

Method:

Grill or braai & BBQ
Ingredients
A braai for Two.
Two sweet potato of choice. (love the Orange one)
Aluminum foil.
A braai with some hot coals. (BBQ)
Instructions
When having a Braai or BBQ. Let fire burn to reach hot coals.
While you are braai or grilling your meat on the grill. Wrap the cleaned sweet potato in foil. Wrap at least twice totally around to protect them from getting burned. Place them on the outer side of your coals to they cook slowly and do not burn,
Turning them around a few times. Test with a braai long fork if they are cooked (they will be soft)
Take them off and leave on a plate to serve with the rest of the food warm.
Serve them by taking out of the foil. Squeezing them, to pop open on the top. (or cut in half) Salt and pepper them and dab the potato's with some butter.
Serve on the plate with the rest of your meats and salads. Go on and enjoy the best potato side dish available.
Keywords: Foiled Sweet Potato on Coals, Braai or BBQ