Sunday Roasted Chicken and Potato's. A lunch for any occasion such as Thanksgiving or Christmas with roasted chicken, potato's, vegetables.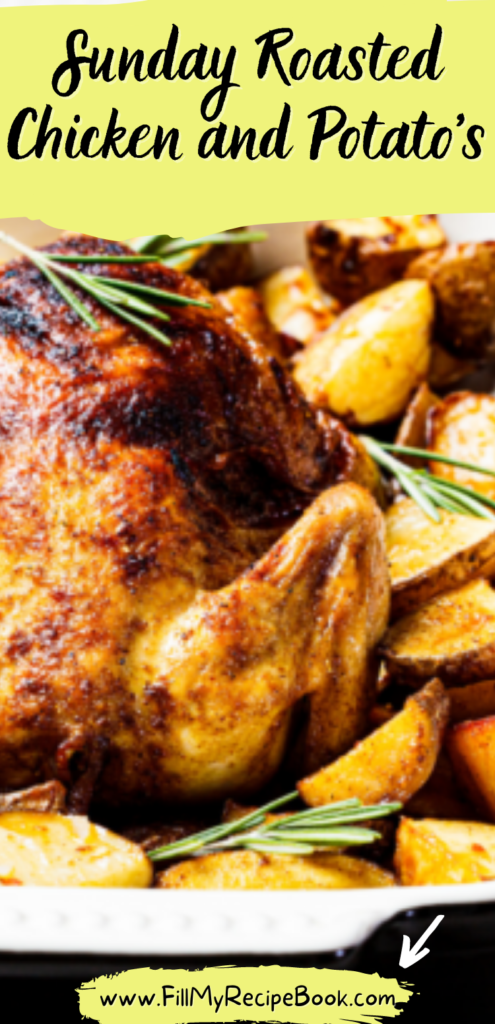 Sunday Roasted Chicken and Potato's.
A Lunch with family on a Sunday is a tradition in my family. My father used to love cooking and would make the amazing meat roasts and some times a roasted chicken with roasted brown potato's. Which was my mothers specialty and till this day long for them.
There are different ways to make a roast chicken and I am sure you can go all out. But this is the way we roast the chicken.
The ingredients for this lunch starts with a uncooked whole chicken. Some onion and herbs and spices. A lemon to cut and place inside the chicken.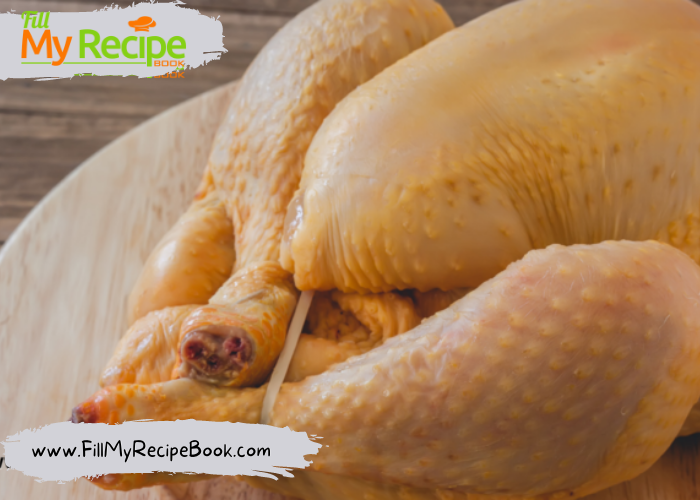 Cut the lemon in quarters and stick half of it inside the chicken with some garlic mashed cloves or garlic flakes. First baste the chicken with olive oil. Sprinkle garlic, salt and pepper and rosemary herbs over the chicken skin.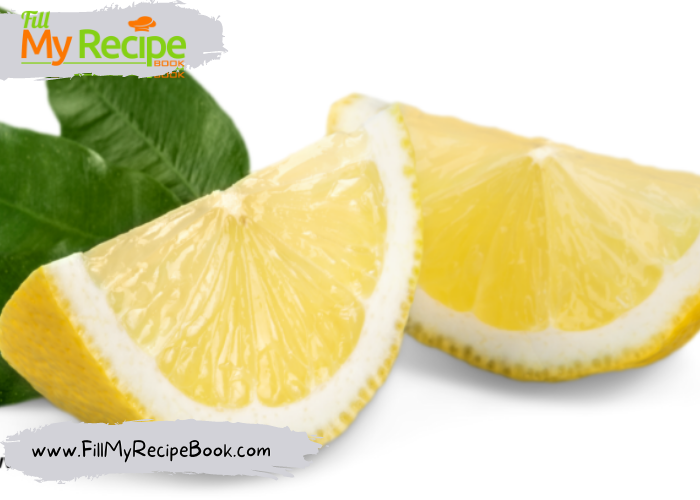 Have the oven heated to about 180 Deg.C.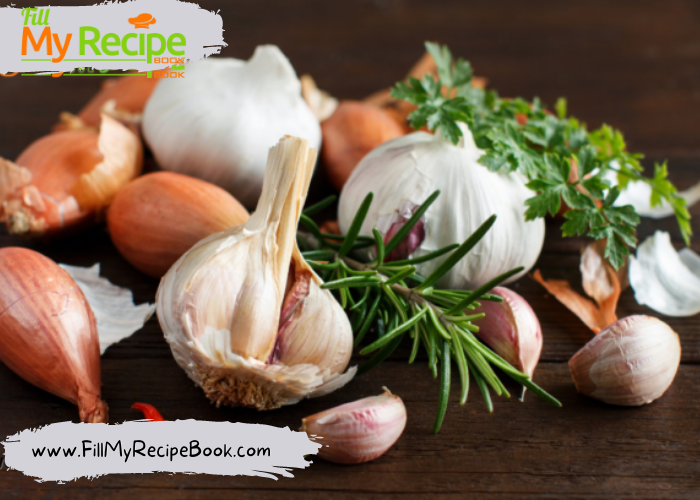 Then we normally place the chicken in a roasting pan with some olive oil.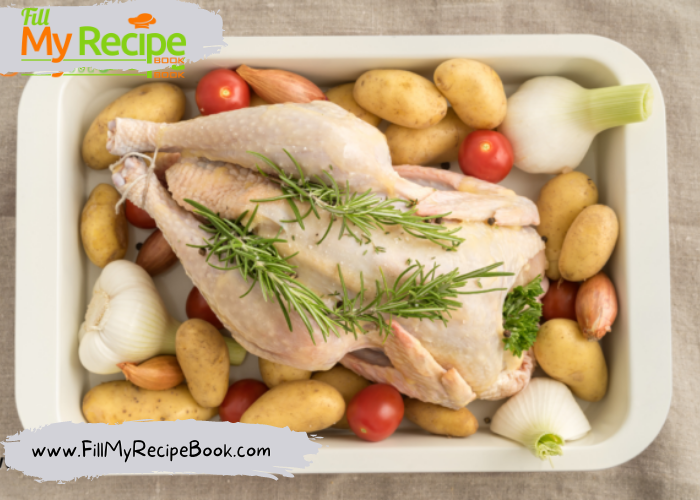 Peeled potato's for roasting. Or you can have clean whole potato's and also add some onions. All together in a roasting pan.
I love to add dried fennel to the herbs for roasted potato's. Fennel gives that liquorish taste which is sweetening. Sprinkling the chicken and the potato's with some Worcestershire sauce or soya sauce to brown the potato's. My fathers secret addition for more taste.
Roast the chicken and potato's until done and turning the potato and chicken once. basting them halfway to all brown and be spiced.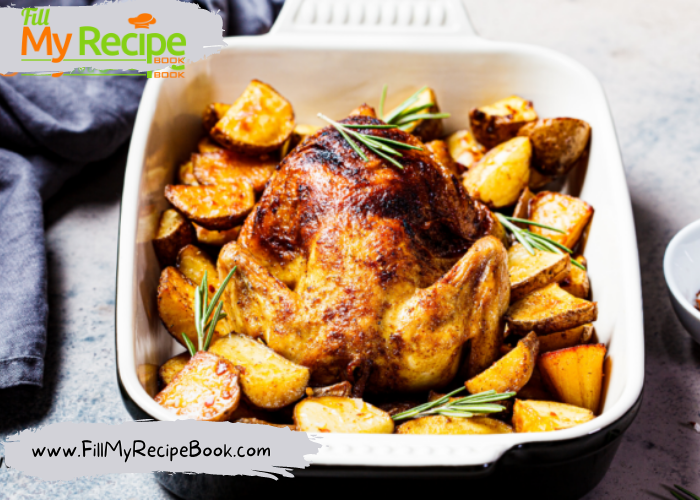 A final roasted chicken and potato dish for a Sunday lunch with some vegetables. lovely and brown and ready to eat with family. yummy enjoy.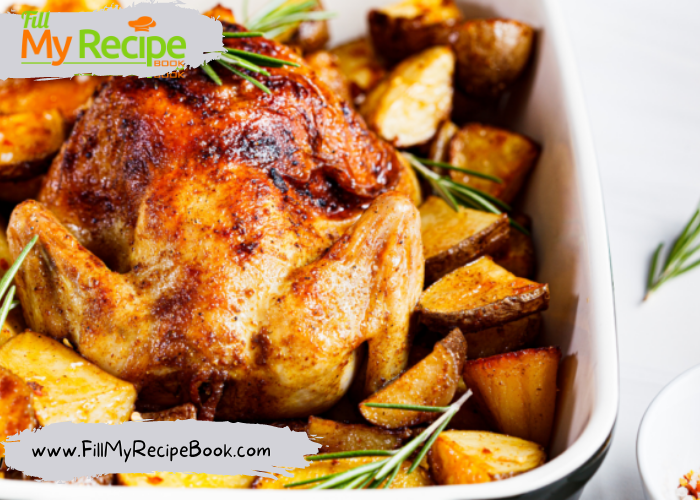 Download or print this lovely easy and basic recipe below.
Get more chicken oven baked recipes here. 10 Easy Chicken Meal Baked Recipes
More amazing lunch recipe to choose from here. 14 Best Mother's Day Lunch Recipes
Print
Sunday Roasted Chicken and Potato's
Sunday Roasted Chicken and Potato's. A lunch for any occasion such as Thanksgiving or Christmas with roasted chicken, potato's, vegetables.
Prep Time:

30 min

Cook Time:

60 min

Total Time:

90 min

Yield:

6
Ingredients
1 x whole Chicken
6 x peeled potato's cut into thirds
2 x onions (cut or slices)
1 x lemon
Rosemary (dried)
Fennel (dried)
Salt and pepper
Garlic (dried or crushed cloves)
Worcestershire sauce or soya sauce.
Olive oil
Instructions
Clean and baste the chicken with olive oil then spice the chicken and insert half a lemon inside with some garlic and a piece of onion.(I use plenty garlic). 
Heat the oven ready to roast at 180 Deg. C.
Peel or clean your potato's cut them into thirds if they are large then quarters. (depends how you would like to eat them)
Add olive oil to roasting pan and place the chicken in the middle then add the potato's around the chicken in the olive oil.
Add your cut up onions between the potato's then sprinkle your dried fennel garlic and salt and pepper over the potato's. Than drizzle your Worcestershire sauce or soya sauce over the potato's and chicken.
Roast for almost a half an hour then turn the chicken and potato's over to brown on the other side. 
At this stage you can baste and drizzle more sauces and olive oil over the chicken to keep moist.
Roast further until done. Should take an hour in a normal oven.
Check regularly by the inner leg of the chicken to see if it is cooked. (no red meat  showing) The potato's should be soft and brown.
Notes
When all has been roasted, remove the oil from the pan and leave the little pieces of onion and roasted potato stuck to the roasting pan. Return the pan to a stove top and pour some hot water in to make a gravy. Mix Mazena (cornflour) Bisto gravy powder in a paste and stir into the boiled roasting pan to make a tasty gravy for the meal.
Keywords: sunday roasted chicken and potato lunch
More Roast Recipes
Other recipes
More chicken recipes to make with left over chicken from lunch.
Grilling or braaiing a whole chicken
Another amazing baked dishes to make with chicken.
Do not forget to add your veggies.
Enjoy more oven baking meals and download some printable to help in the kitchen.
Enjoy the time with your family and keep up traditions.