Cooking with Herbs and Spices recipe ideas to create. Herbs and spices enhance any recipe, how to work with them and preserve them.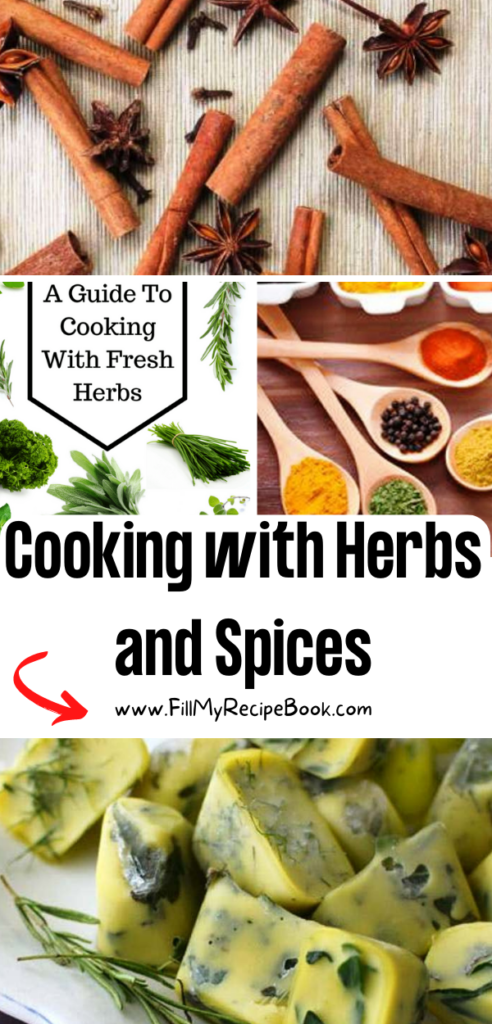 Cooking with Herbs and Spices
Here we share a few guides to cooking and preserving or freezing herbs and spices. Recipe ideas and how to do cleaning and freezing as well as information to what will enhance your food with them including salt. Herbs enhance the flavors of your foods, use them they are healthy.
What herbs and spices go well together?
Sharing some spices pairings for side dishes.(carbs)
Potato—-Pairs well with, basil, caraway, chives, coriander, dill, fennel, lovage, marjoram, oregano, parsley, rosemary, sage, tarragon, thyme.
Rice—-Basil, fennel, lovage, saffron, tarragon, thyme.
Stuffing(bread) —–garlic, marjoram, parsley, onion, rosemary, thyme, sage.
(click the highlighted heading or image to get the recipe guide)
Fresh herbs will take your cooking to a whole new level! Just a little will add a robustness of flavor and complexity of taste to your dishes. Cooking with fresh herbs is easy. The most important part is knowing which herbs to use and when. But before we get into that, let's discuss the basics.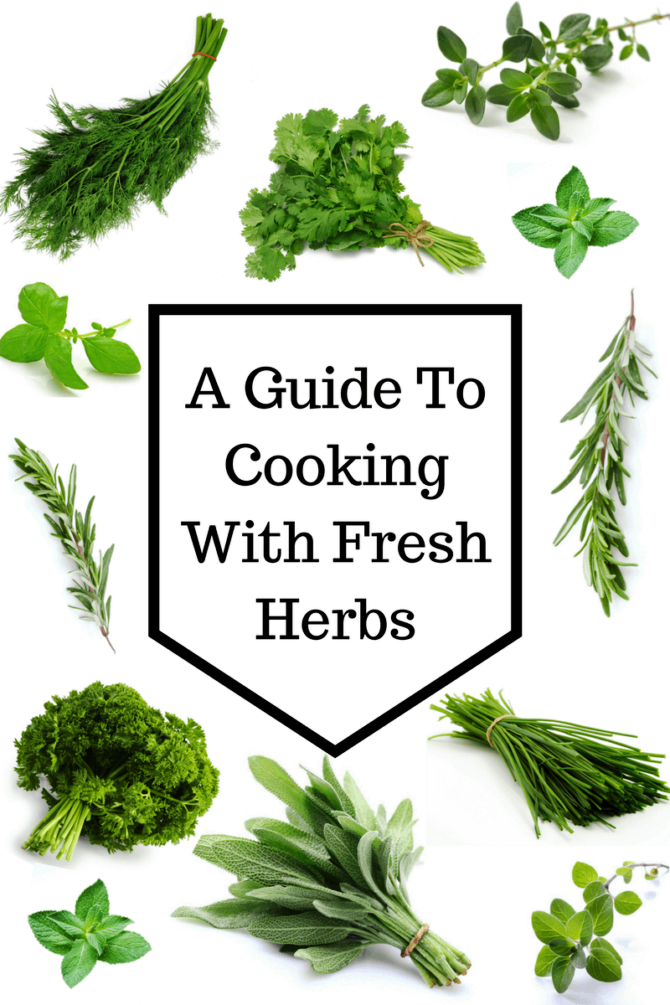 How to Wash Herbs
Wash and dry your herbs in a salad spinner.
If you do not have a salad spinner, soak herbs in cold water and pat them dry using a paper towel.
How to Store Herbs
Hardier herbs (chives, sage, rosemary, thyme) can be wrapped in a damp paper towel, placed in a plastic zipper bag, and stored in the refrigerator. Herbs can last up to two weeks using this storage method.
Tender herbs (cilantro, dill, parsley, mint, tarragon) should be stored using the "planting" method. Cut off the base of the stems and remove any wilted leaves. Fill a glass jar with an inch or two of cold water. Place the herbs stem down into the water and cover the tops with a plastic bag. Secure with a rubber band and place in the refrigerator. Herbs can last up to three weeks using this storage method.
Use the planting method to store basil, but leave uncovered and place on the countertop.
A guide to cooking with spices
Seasoning with spices can be intimidating, especially if the recipe doesn't call for it or only calls for a certain amount. It takes practice, but by understanding the flavors of spices, and tasting their unique flavors, you'll know how to flavor up any meals with any kind of spice. So bust out those spices that are hiding in your cupboard, and get ready to spice up your meals!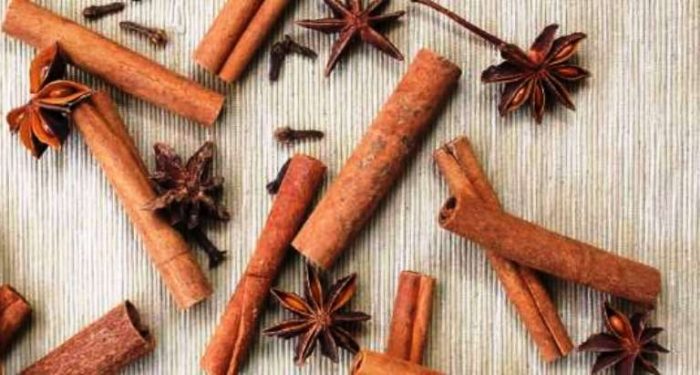 A guide to freeze and preserve fresh herbs
Do you use your freezer to preserve herbs, vegetables, or fruit? The freezer can be a powerful, overlooked method of preserving. Pesto, strawberry puree, tomato soup — stash them away now for colder times! One of my favorite ingredients, a handful of fresh herbs from the garden, is one of the simplest things to preserve in the freezer, and I just learned a new, better way to freeze herbs: In oil!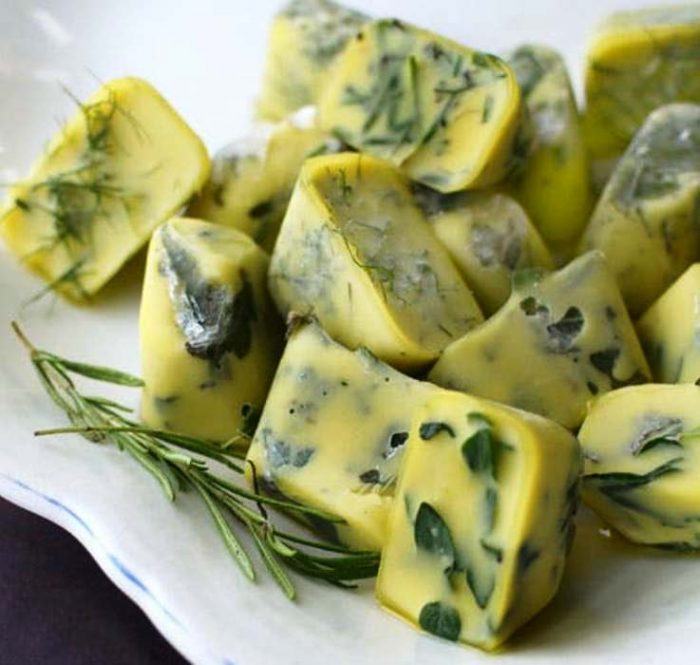 Herbs and spices that will enhance your food without salt
Cooking with herbs and spices will enhance the flavor of healthy foods without adding fat, salt, sugar, or calories. Herbs and spices contribute bright color, savory taste and sensational aroma.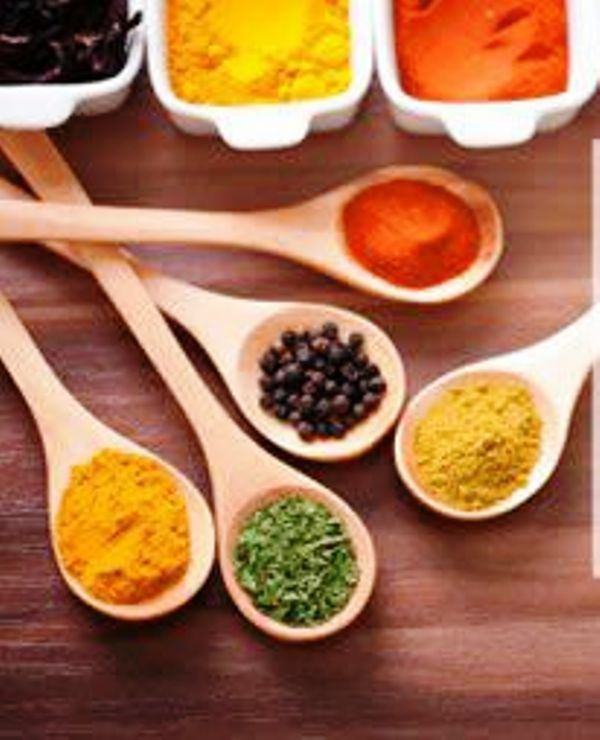 Recommended recipes that use herbs.
—–> Sunday Roasted Chicken and Potato's
—–> Simple Marinara Tomato Sauce
—–> Roasted Leg of Lamb & Mint Sauce
—–> Roasted Turmeric Cauliflower Steaks with Cheese
—–> 10 Extraordinary Gourmet Fine Dining Recipes