Roasted Leg of Lamb & Mint Sauce. A simple spiced roasted leg of lamb and fresh mint sauce to add to the sliced meat for a tasty meal.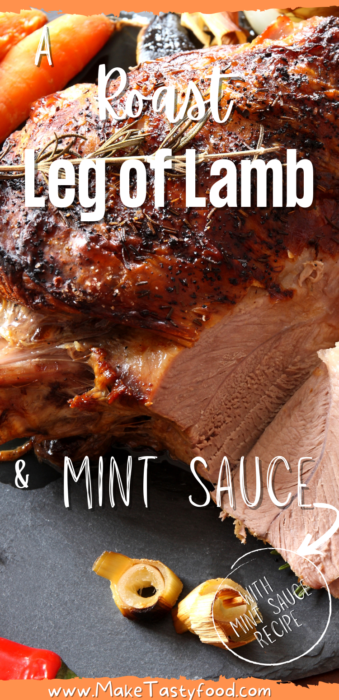 Roasted Leg of Lamb & Mint Sauce.
Roast this very tender cut of meat for a Sunday meal or a special family gathering such as Christmas.
This meat does not need to be marinated as it is a very tender cut of meat. Optional additions to this roast is to add potato's or carrots and onion. To complete the meal.
This amazing cut of leg of lamb on the bone is so versatile and the left over slices make a delicious cold meat platter and meal with side dishes or cold salads.
A Christmas meat platter is my family tradition and great memories.
Below is the basic ingredient of Himalayan salt and pepper and garlic. Not forgetting the freshly picked mint leaves for the easy mint sauce that goes so well with the lamb.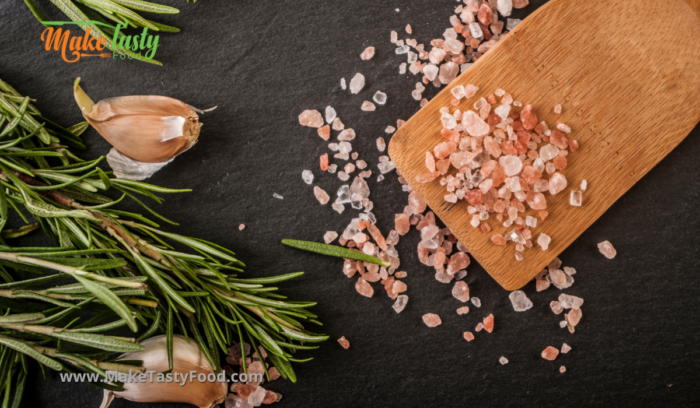 Himalayan salt and pepper and garlic cloves.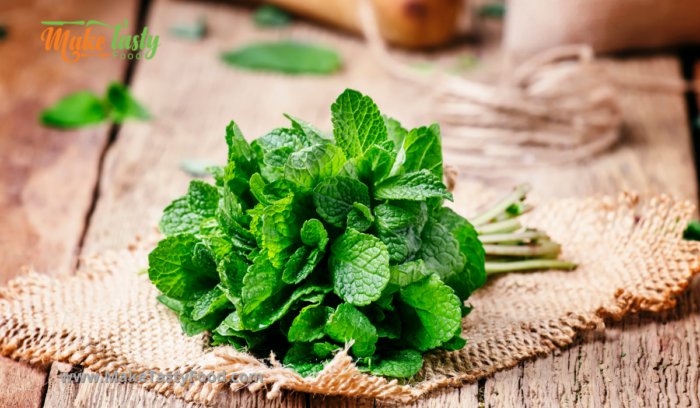 Freshly chopped mint leaves.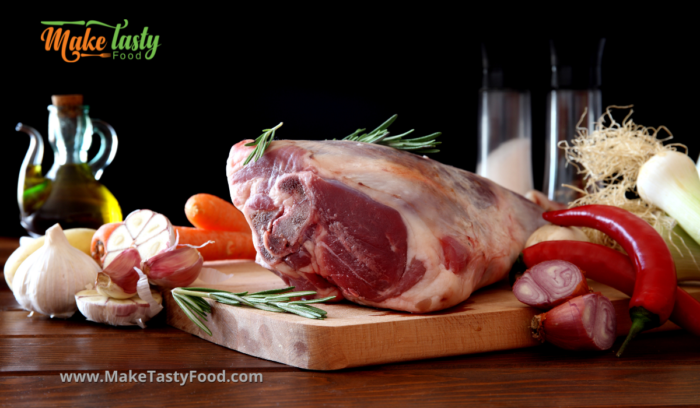 A wonderful cut of meat for roasting is the leg of lamb with bone. Some spices and herbs finish the dish.
Roasting the leg of lamb in a roasting pan with herbs and spices.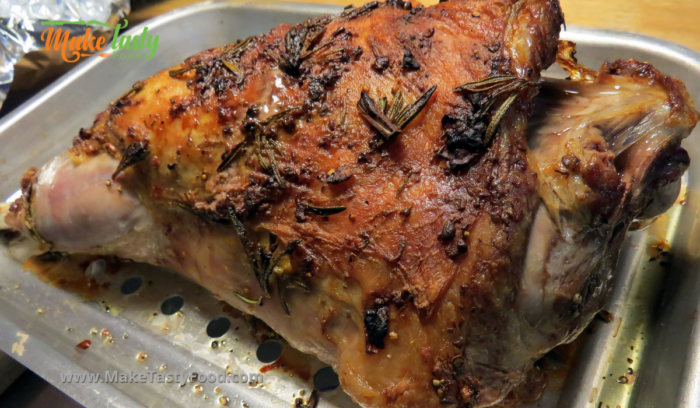 Here is a quick guide. (160 Deg C, 325 Deg. F)
Rare: About 15 minutes per pound or until internal temperature registers 125 degrees F.
Medium-Rare: About 20 minutes per pound or until internal temperature registers 130°F to 135°F
Medium: About 25 minutes per pound or until internal temperature registers 135°F to 140°F
Well-Done: About 30 minutes per pound or until internal temperature registers 155°F to 165°F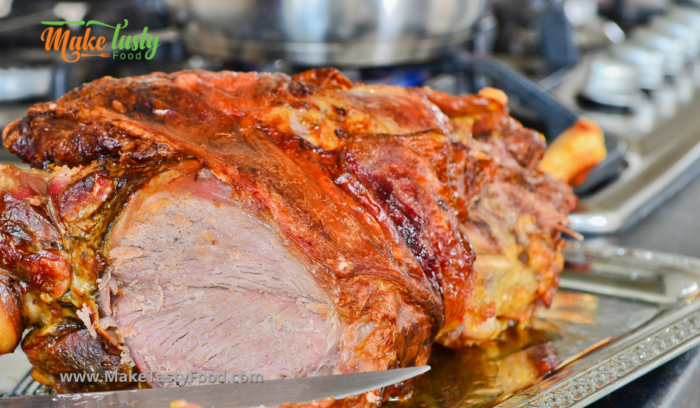 Once the leg of lamb has roasted leave for a few minutes to rest before slicing.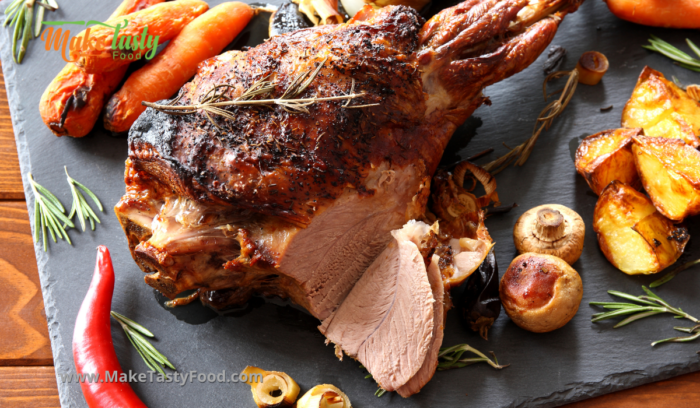 Another type of seasoning that you will love and that will enhance the taste.
Three things to ensure great flavor.
Season well with kosher salt and black pepper
Insert garlic cloves in different parts of the lamb leg
Use a bold spice rub with more garlic, olive oil, lemon juice, and dried herbs and spices like: oregano, dried mint, paprika and nutmeg.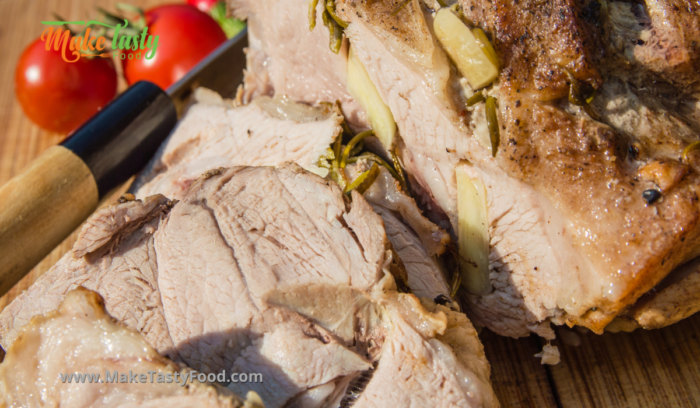 Prepare the rub.
This is a bit of a wet rub. It's best prepared in a food processor. Combine the garlic cloves, oregano, mint, paprika, nutmeg, olive oil and lemon juice. Run the processor until smooth.
The Mint Sauce ready to dab on the slices of sliced leg of lamb for a meal. (view the recipe below)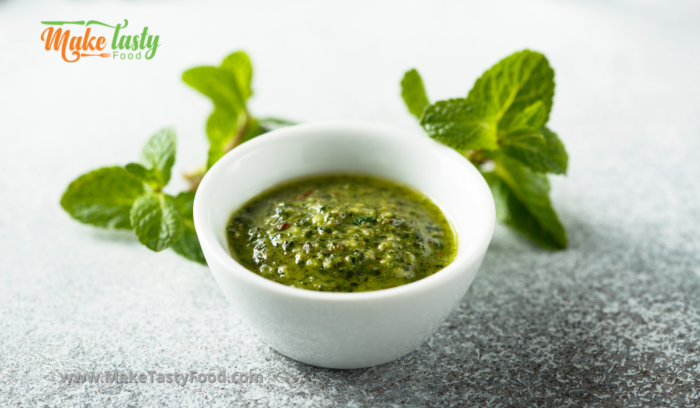 Print
Roasted Leg of Lamb & Mint Sauce
Roasted Leg of Lamb & Mint Sauce
Ingredients
2 kg Leg of Lamb
1 garlic bulb
Salt and Pepper
1/2 bunch of Rosemary
Olive oil
Lemon
Mint Sauce
1 bunch of Mint leaves
1 teaspoon of sugar
3 Tablespoons of wine vinegar
Instructions
Prepare the spices and preheat the oven to 160 Deg. C (325 Deg. F)
Crush the peppers and Himalayan salt. Chop the Rosemary leaves.
Use a roasting pan with some olive oil in for the leg to roast in.
Rub the meat with the salt and pepper and sprinkle the rosemary and lemon juice over the meat. Cut small slits in the leg and insert some garlic cloves in them. In different places.
Roast for about 1 hour and 15 minutes for a pinkish meat. leave for 1 hour and 30 minutes for well cooked.
While its roasting turn the leg around and baste with the oils and herbs. (optional is to roast some potato's with the meat with a carrot or two and onion)
Also make the Mint sauce while the meat roasts. Chop the mint leaves finely and place in a bowl with sugar. mix well add a tablespoon of hot water and the vinegar. mix and leave to stand.
Leave to stand for about 15 minutes before slicing.
Slice and serve warm for hot meal with greens and roast potato's.
Keep left over meat slices for a meat platter for a family meal, with salads.
This roasted sliced meat is amazing on sandwiches  or other dishes.
Other roasts and meat platters to cook.
Sunday Roasted Chicken and Potato's
Herbs and Butter Roasted Turkey
Christmas Day Cold Meat Platter.
Other side dishes to choose from.
Choose many pintable's for the kitchen and household planners HERE. FREE