Weekly Meal Planner & Notes ideas for those who love to shop weekly. Make notes and list what you need on this planner and fill your fridge.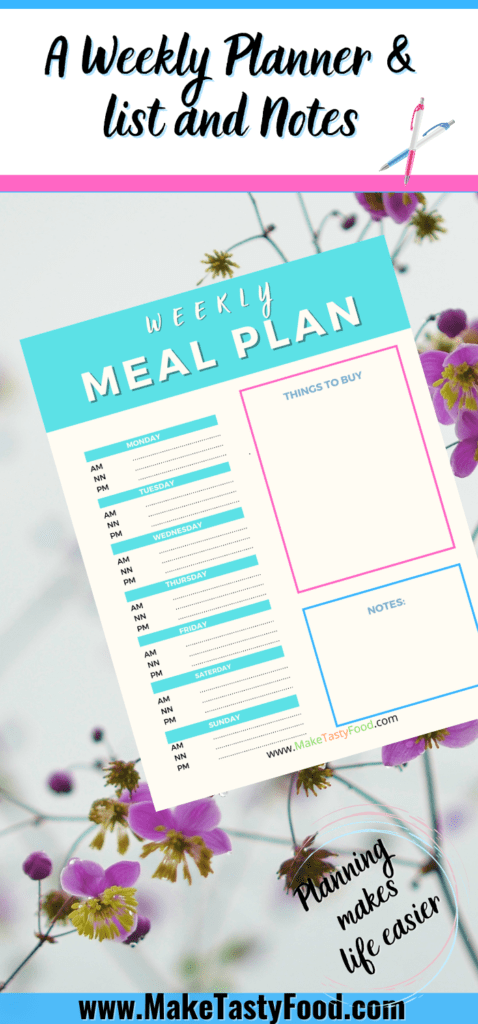 Weekly Meal Planner & Notes
Its important to make lists of what foods have run out during the week and note the down before you forget.
This easy planner can be downloaded and stick it on your fridge or in a file to plan your weekly shopping.
Listing your groceries stops you from buying on the impulse, and making costs go up.
So download this amazing weekly grocery list and then you can budget every month properly.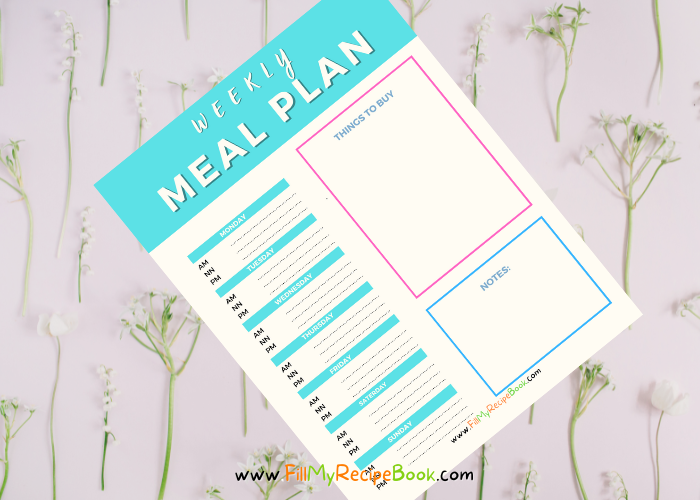 Download —> The weekly shopping list. (click the highlighted wording or image for the planner)
How do I make a weekly Meal planner.
(first of all you had to have your monthly income and expenses budget done to plan the weekly shopping)
Take stock of what you already have in the pantry, fridge and cabinets.
Write down your meal plans. Involve the family.
List your recipes to try.
Think about you daily schedule and plan accordingly.
Plan to use left overs for a quick meal if there were a big meal previously.
Don't forget about snacks and school lunches.
Make a grocery list.
Then plan your shopping list.
Buy a combination of fresh, frozen and non perishable items.
Enjoy and you can obtain a few more printables for your household and kitchen.