17 Easy Italian Recipes ideas to create. Pasta and pizza meals, as well as coffee tiramisu dessert, homemade easy and flavorant dinners.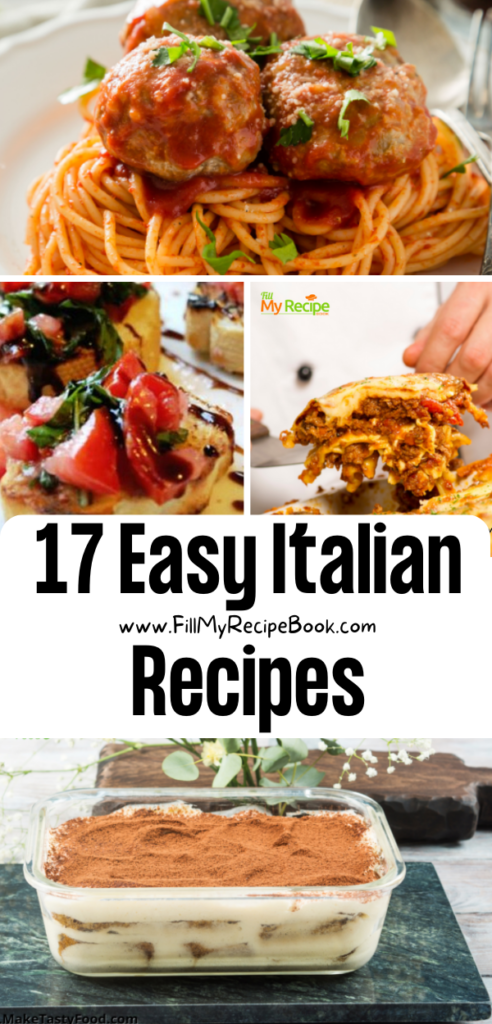 17 Easy Italian Recipes
Here we share a few Italian easy recipe ideas to create that have so much flavor. Pizza is top of the list, with pasta that includes meat and shrimp. Vegetables that are fresh and use of plenty of pure olive oil. Then the desserts include the coffee tiramisu tart or dish, with croissants for breakfast. Marinara sauce and lasagna casseroles are popular lunch or dinner. Chicken parmesan dish as well as easy homemade Bruschetta.
What are the most delicious Italian dishes?
Some of the most popular dishes.
Pizza.
Baked lasagna.
Spaghetti carbonara and meat balls in tomato sauce.
Pesto.
Ravioli, Tortellini and Agnolotti.
The Focaccia.
Risotto.
Polenta.
What three things are always on an Italians dinner table?
On the table in an Italian home are three things, wine, water and bread.
(click the highlighted heading or image for the recipe)
Easy Tasty No Bake Tiramisu Tart Recipe. An Italian cousin but similar to South African fridge tart and a flavorant dessert with coffee.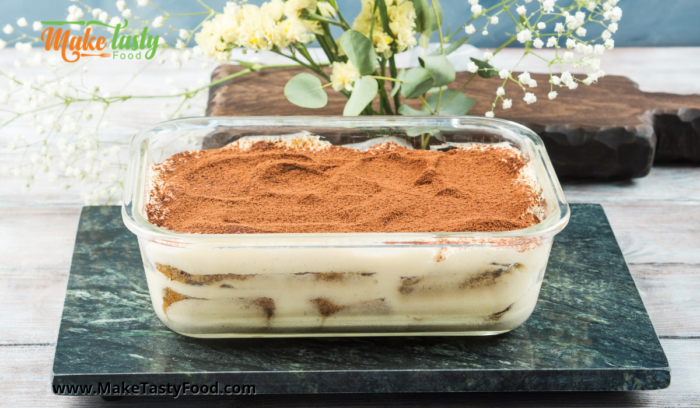 For a quick and easy weekend lunch or supper make this Quick Homemade Pizza filled with bacon and banana, herbs and cheese, or mini pizza.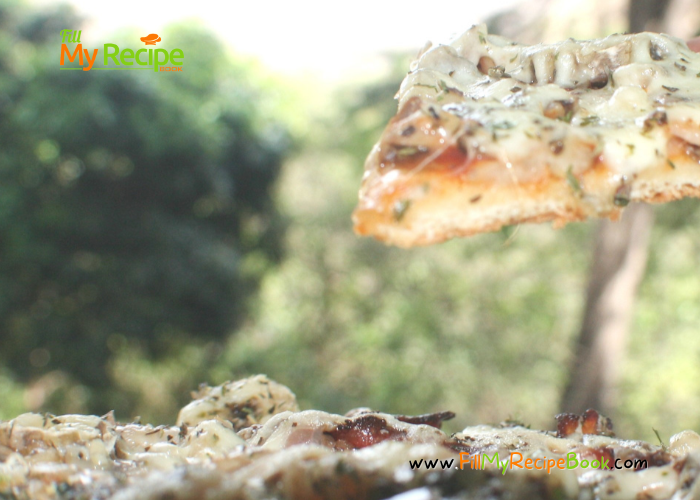 Homemade Tangy Lasagna Dish. A meal that is filling and made with beef mince and tangy cheeses and a simple tomato sauce, then baked.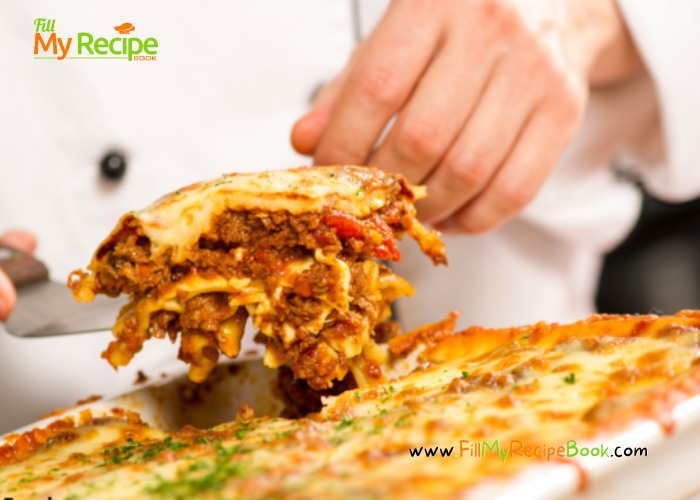 Simple Marinara Tomato sauce. A sauce that is simple to make yet tasty made with some garlic and herbs and spices, bottle it.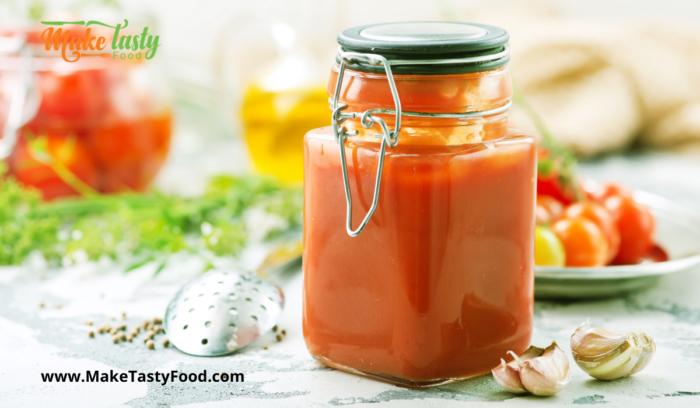 Spaghetti & Meatballs with Sauce
Spaghetti & Meatballs with Sauce. Homemade fresh ground beef and spices meat balls with Marinara tomato Sauce on spaghetti.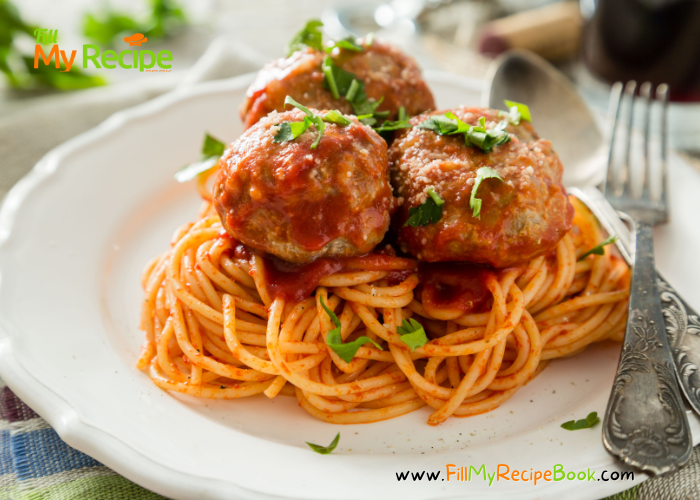 Sautéed Shrimp Scampi with Garlic.
Sautéed Shrimp Scampi with Garlic. Seafood shrimp sauté in butter with wine and garlic and basil. Adding cooked linguine.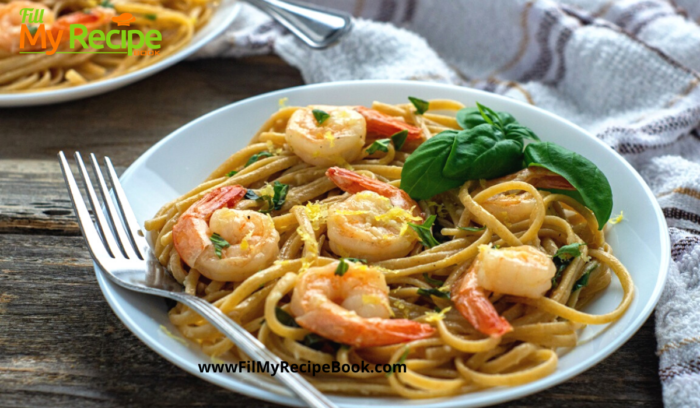 Homemade Tasty Croissant Recipe
Homemade Tasty Croissant Recipe to make for a breakfast or snack that are so flaky and buttery and not a difficult recipe to make.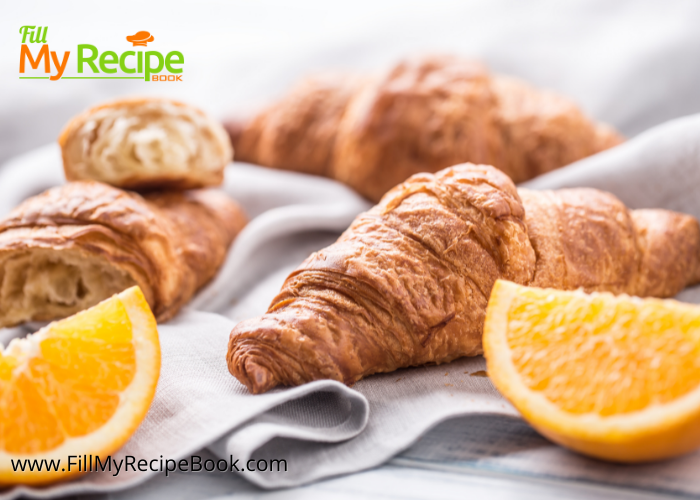 Baked Parmesan Chicken with Garlic & Mayo
Baked Parmesan Chicken with Garlic & Mayo Recipe. The dish has a rich flavor from the mayonnaise and parmesan on chicken breasts.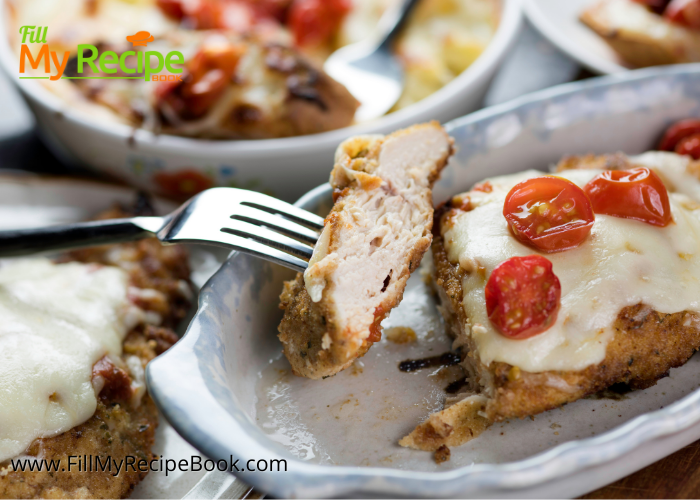 Italian sausage and tortellini skillet
This Italian Sausage & Tortellini Skillet is a quick and delicious meal that cooks all in one pan using just five ingredients. It's an easy weeknight meal that you're entire family will be begging you to make over and over again!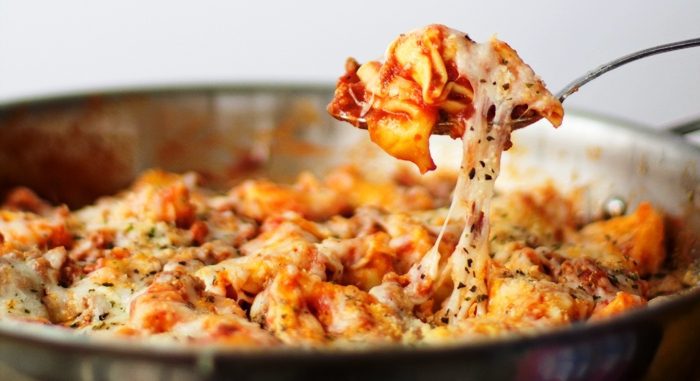 Creamy Tuscan Garlic Chicken has the most amazing creamy garlic sauce with spinach and sun dried tomatoes. This is a restaurant quality meal that's easy to make at home in just 30 minutes!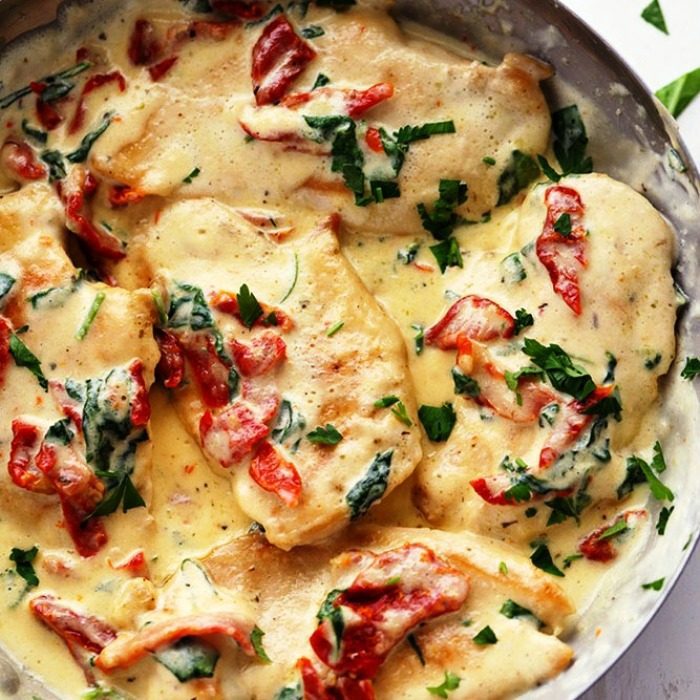 Easy pull apart pizza bread recipe
I'm always looking for fast and easy recipes and this one definitely fits the bill! Try this Easy Pull Apart Pizza Bread recipe!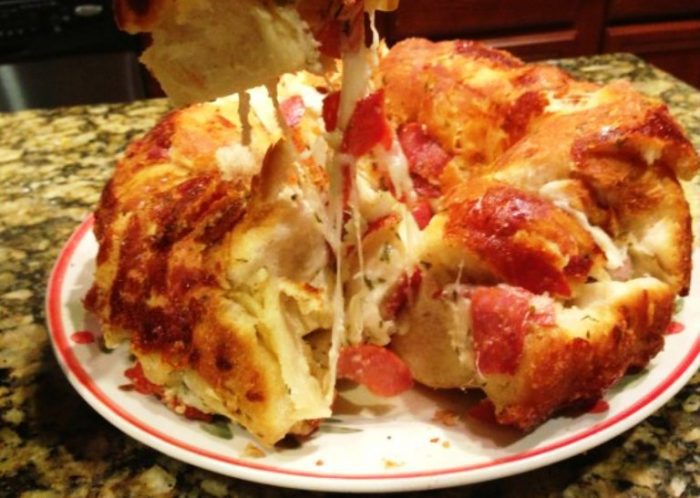 Quick and Easy Stromboli gets loaded with Italian salami, pepperoni, pizza sauce and cheese. This is so quick, easy and delicious you will want to make it again and again!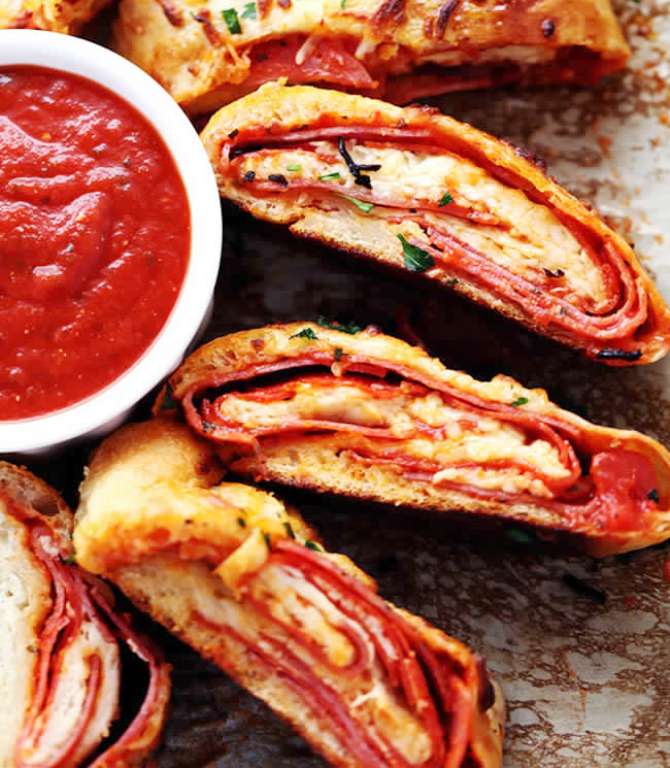 Mozzarella stuffed meatball sliders
Meatball sliders get the all-star treatment with a twist here (and a twist there) from a McCormick Italian Blend Herb Grinder. When prepping, season directly into meatballs and sauce for zesty Italian flavor.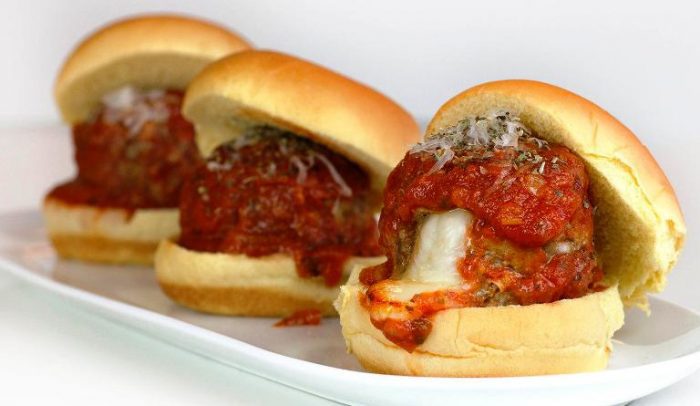 Homemade marinara sauce. So easy, delicious and customizable with different herbs!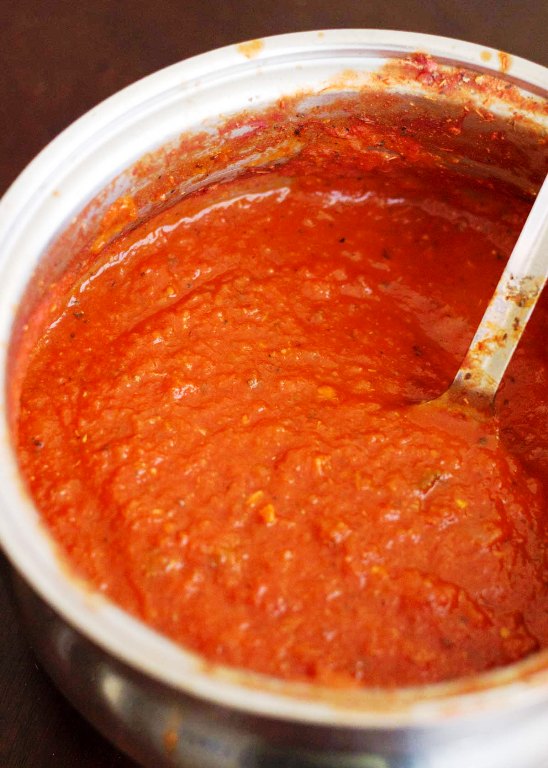 Easy Tiramisu Recipe – easy 5-minutes, no-bake tiramisu recipe without eggs in the filling.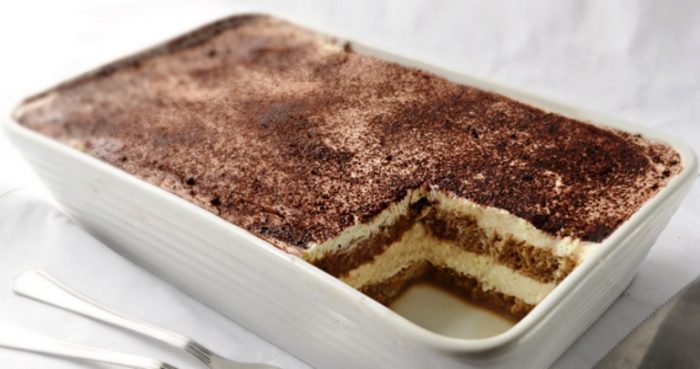 Tender pan fried chicken breasts coated in panko breadcrumbs and lots of parmesan cheese. Perfectly crisp and crunchy on the outside and juicy on the inside. Topped with tomato sauce and melty mozzarella cheese.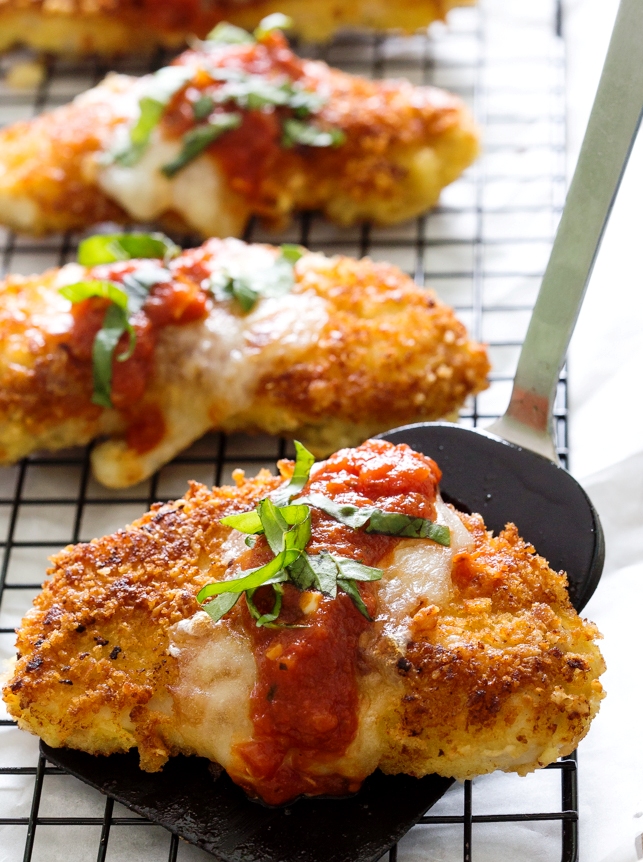 Super easy homemade Bruschetta is a great combination of fresh tomatoes, basil, and balsamic glaze on freshly toasted bread.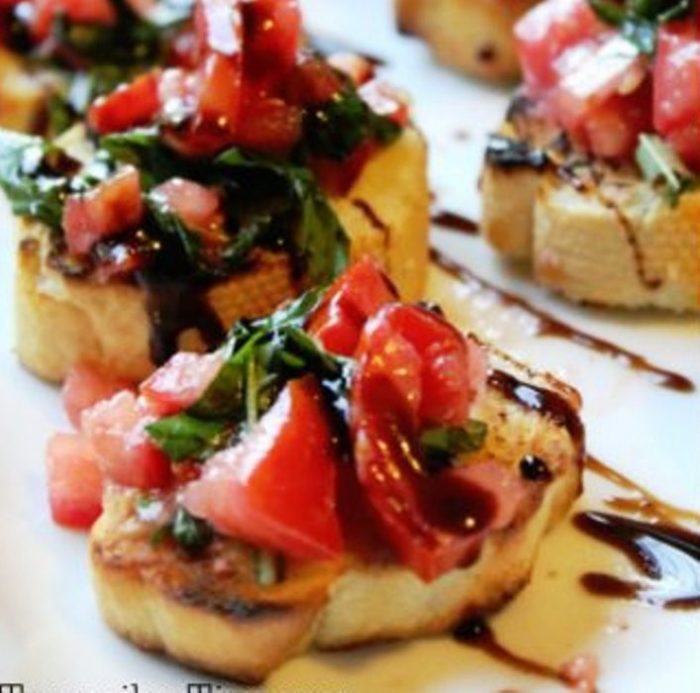 Get these beautiful Casserole Dishes & Table Mats to bake your healthy homemade casserole dishes in, many ceramic and stoneware dishes.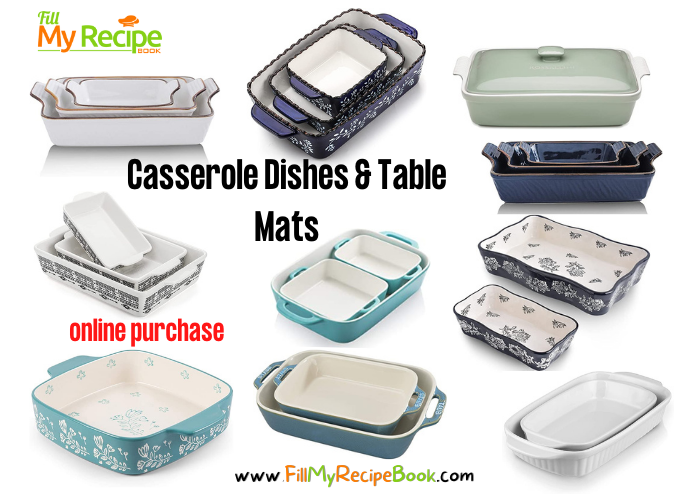 This post may contain affiliate links, where we earn from qualifying purchases. See more details in the policy page. Does not effect your purchase cost.