Green Smoothie for Anemia recipe. A smoothy that is high in iron made with spinach for iron deficiency includes vitamin C helps absorption.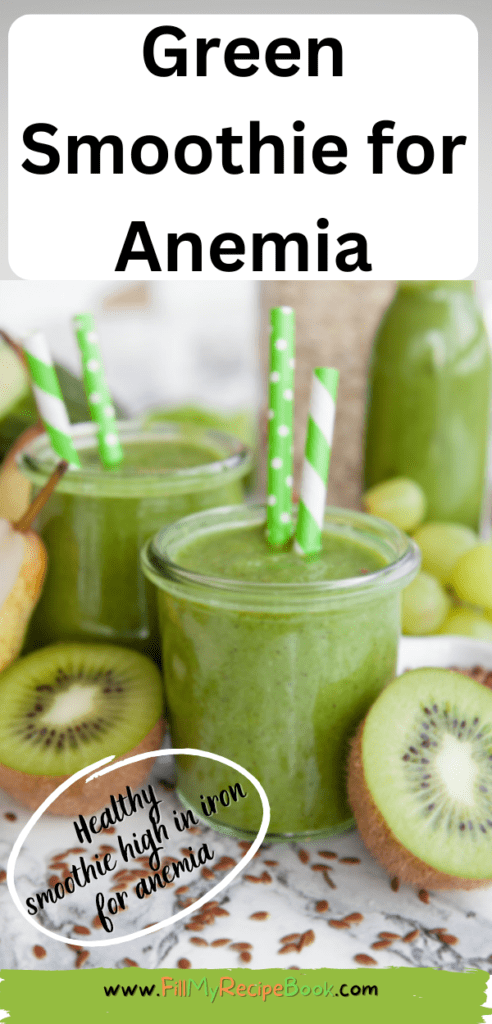 Green Smoothie for Anemia
Some foods and fruits that help build up your iron levels for anemia. Make smoothies for breakfast or drinks when you need to up your iron levels. The smoothies are filled with ingredients that will help your body to build up your iron levels.
Choose foods that are high in Vitamin C levels that will help absorb the iron. Drinking citrus juices at the same time you eat high iron type foods helps your body better absorb dietary iron.
Smoothies and juices increase the iron levels in your red blood cells by absorbing the vitamins and iron faster that cause fatigue, weakness, dizziness and headaches. They contain ingredients that are naturally high in iron and vitamin C. Fruits, vegetables, and seeds are all good sources of iron.
The ingredients for this smoothie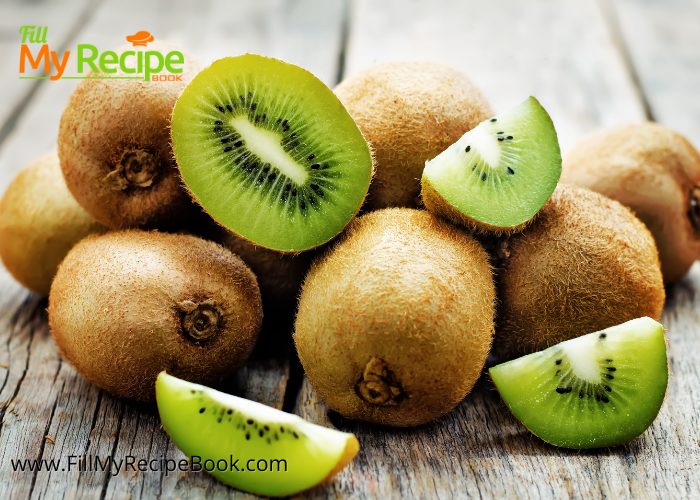 Use half a kiwi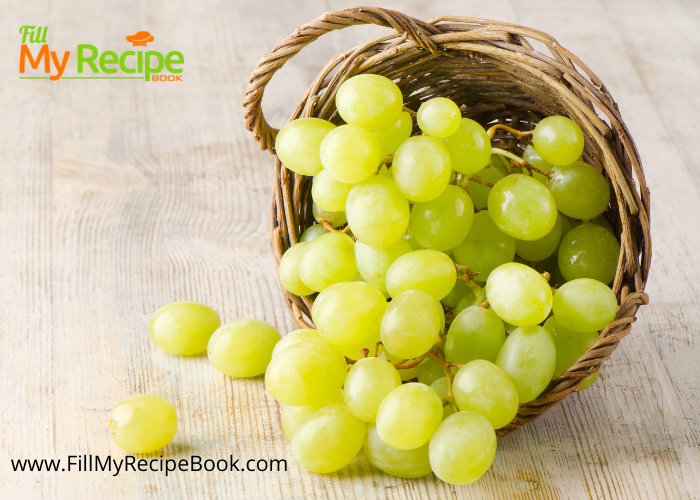 green grapes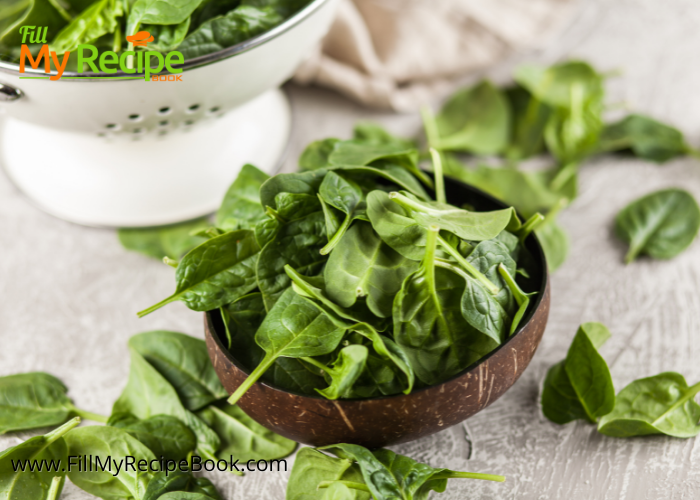 Baby spinach or kale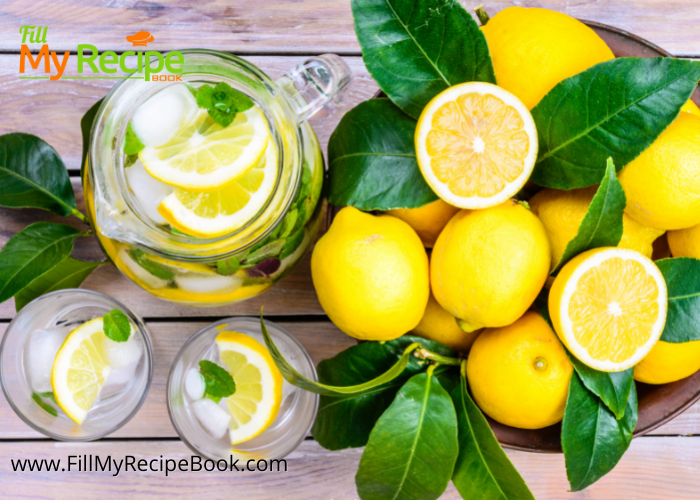 A wedge of lemon
A simple and easy smoothie to blend up with some of the above ingredients and cold water and ice cubes, sweetened with honey or stevia. We use this Magic Bullet Blender and wash the fruit with this easy Expandable colander strainer basket. It is also so important to use some great knives and if you on the go or a working person then take this lovely Portable Blender for Shakes and Smoothies.
Honey is a potent source of iron, copper and manganese. When these elements are combined they aid in hemoglobin synthesis. Honey is therefore a powerful weapon against anemia. View more remedies and recipes that use honey. HERE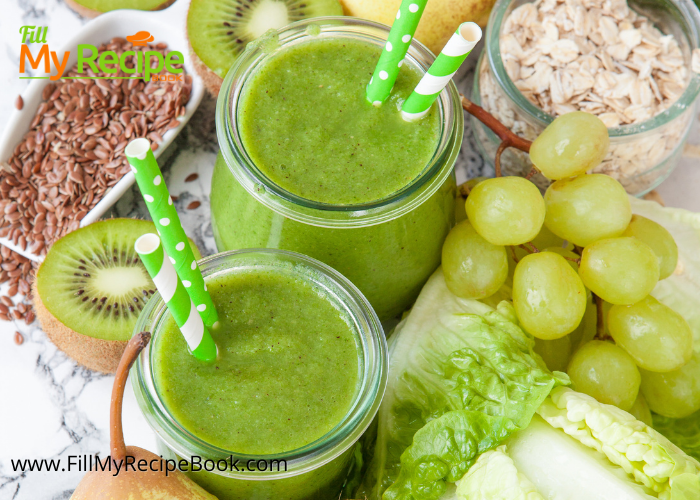 A small amount of kiwi and lemon is used. Yet grapes are at least half a cup full with the greens being the most in this smoothie. (not all the ingredients in the image is in the smoothie)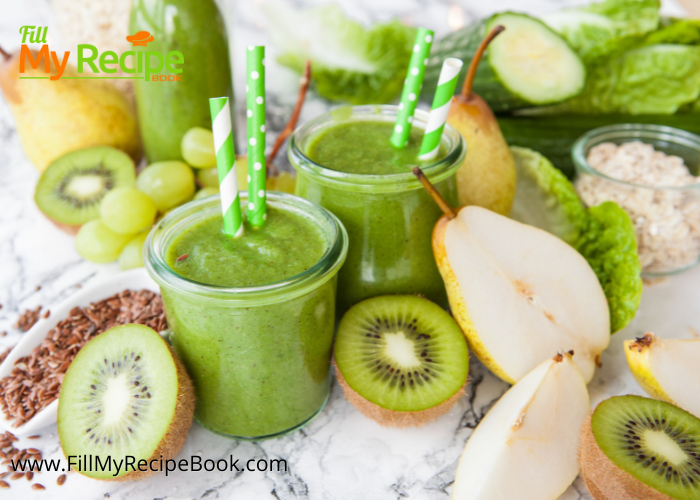 A healthy green smoothie to help your anemia to make for a breakfast or any time snack or drink.
An easy yet attractive cup or glass is great for the kids. No mess. I love these Mason Jar Cups with Silicone Lids + Silicone Straws [view the products in the below images to purchase]
Other smoothie recipes for Anemia below.
There are some great equipment to make these smoothies with, go view our selection to purchase online………..> 9 Essentials to make a Smoothie.
Some more amazing recipes —–> 12 Healthy Pomegranate Smoothie Recipes
You will love to make these —–> 15 Delicious Milk Shake Recipes
[click the highlighted link or image for items]
Purchase these items online for your convenience.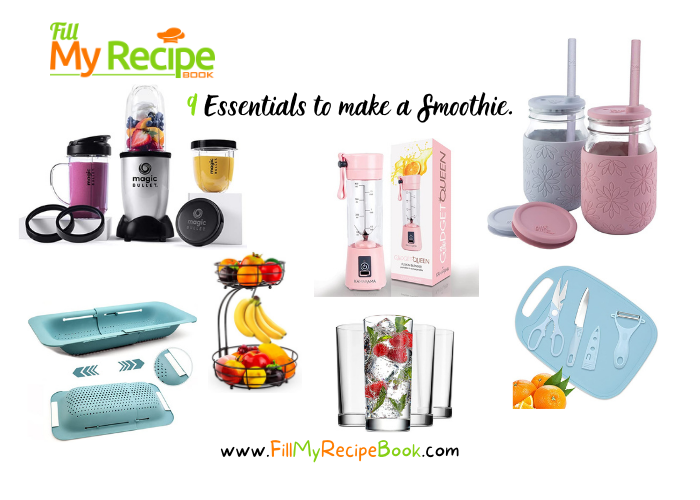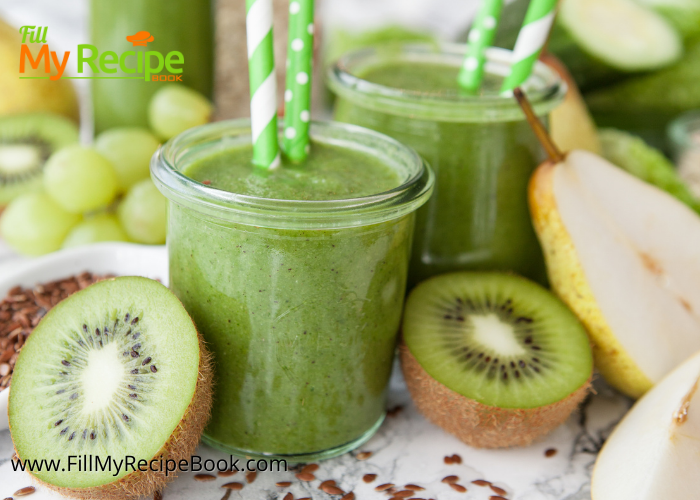 Food sources of iron include:
Spinach.
Watercress.
Kale.
Raisins.
Apricots.
Prunes.
Meat.
Chicken
Foods to avoid:
Tea and coffee.
Milk and some dairy products.
The foods that contain tannins, such as grapes, (black grapes) corn, and sorghum.
Foods that contain phytates or phytic acid, such as brown rice and whole-grain wheat products.
All foods that contain oxalic acid, such as peanuts, parsley, and chocolate
Love this recipe then go view more below.
There are more smoothies ideas for you —–> Smoothies for Anemia Recipes
Print
Green Smoothie for Anemia
Green Smoothie for Anemia recipe. A smoothy that is high in iron made with spinach for iron deficiency includes vitamin C helps absorption.
Author:
Prep Time:

3 min

Cook Time:

0 min

Total Time:

3 min

Yield:

1
Ingredients
1/2 kiwi peeled
1/2 cup of green grapes
2 cups of fresh cleaned baby spinach (kale or other)
1 lemon wedge, peeled (a piece of lemon)
1 cup of cold water
1/2 cup of ice
1 Tablespoon of honey or Stevia for sweetner.
Instructions
After peeling the slice of lemon wedge and half a kiwi remove lemon pips.
Add all of the ingredients to a blender and blend until all has been combined.
Pour into a glass and drink. Cold.
Keywords: Green Smoothie for Anemia lemon baby spinach grapes and kiwi anemia smoothie