12 Healthy Pomegranate Smoothie Recipes ideas for breakfast that boost or detox the body. Smoothies for anemia and gut healing recipes.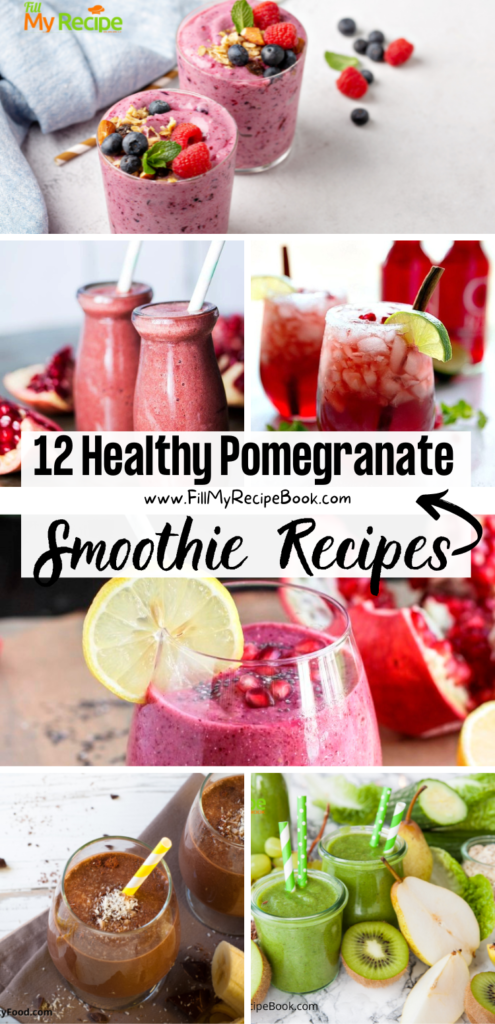 12 Healthy Pomegranate Smoothie Recipes
Sharing a few of the smoothie or drinks that you make with pomegranate and other healthy ingredients for energy and breakfast. They are full of anti oxidants ingredients and boost your body and mind for the day. They are delicious and refreshing. Good for your immune system as it builds it up to fight cold and flu. Blue berries and raspberries and other berries are very healthy. Smoothies ideas shared that do not contain pomegranate, but they still very healthy.
click on the highlighted heading or images for your recipe
Healthy Berry Bliss Smoothie filled with nutrients for your body. It tastes as good as it looks and top with berries and muesli or nuts.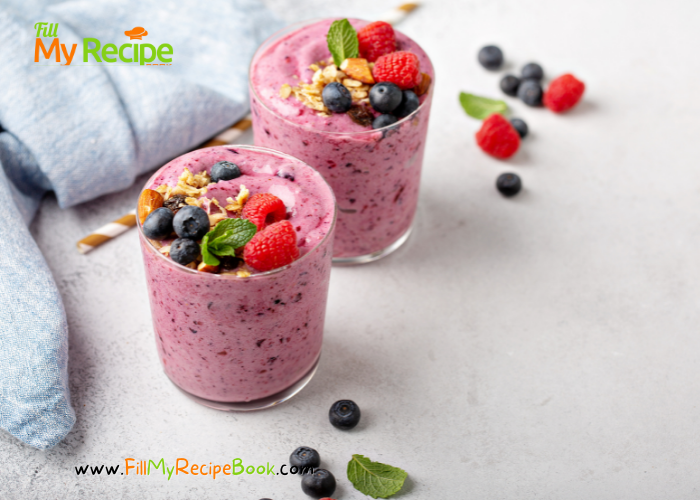 Healthy Gut Soothing Turmeric Smoothie
Healthy Gut Soothing Turmeric Smoothie made with easily obtainable fresh fruits and turmeric for anti-inflammatory soothing of the gut.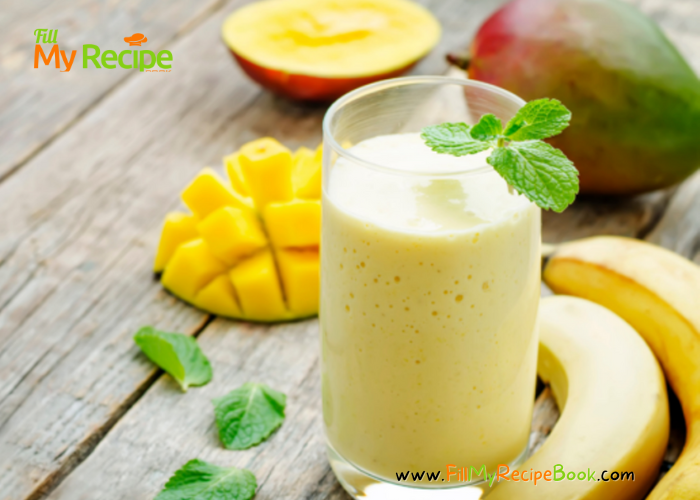 It is high in iron made with spinach for iron deficiency which includes vitamin C which helps for absorption.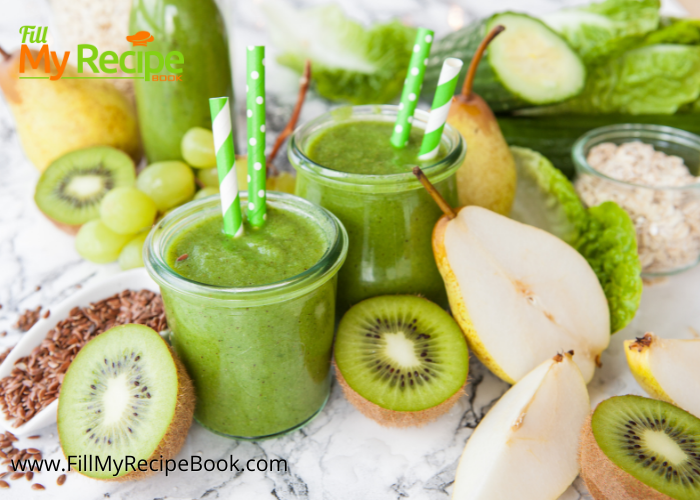 Chocolate Banana Breakfast Smoothie
A Smoothie made with raspberries and Greek yogurt with added chocolate protein powder or cocoa for taste.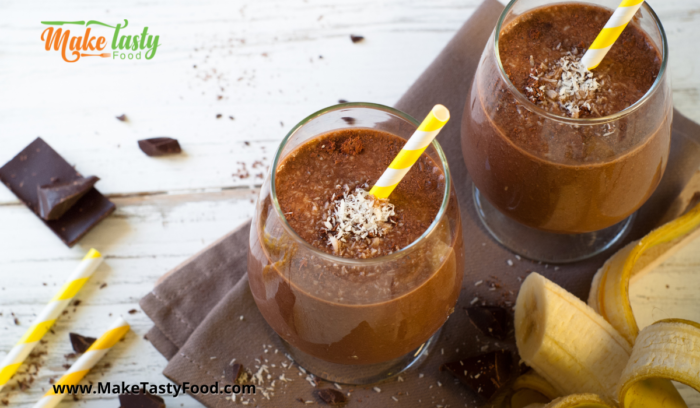 Strawberry Banana Smoothie for Anemia
Strawberry Banana Smoothie for Anemia. Fruits high in iron mixed with vitamin C juices blended into almond milk for an anemia smoothie.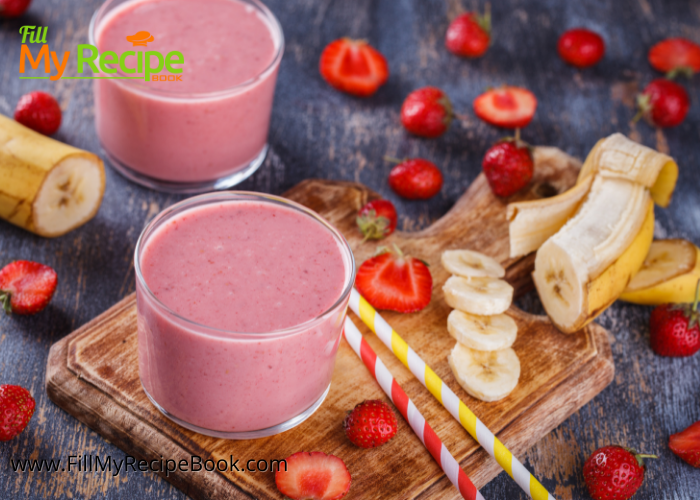 Sparkling-cranberry-pomegranate-drink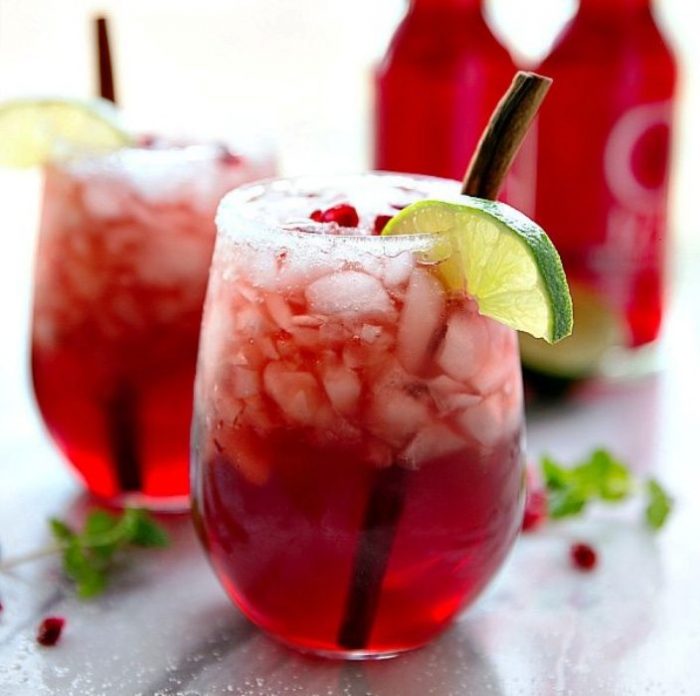 The smoothie with pomegranate is a delicious twist on your regular smoothie and jam-packed with antioxidants.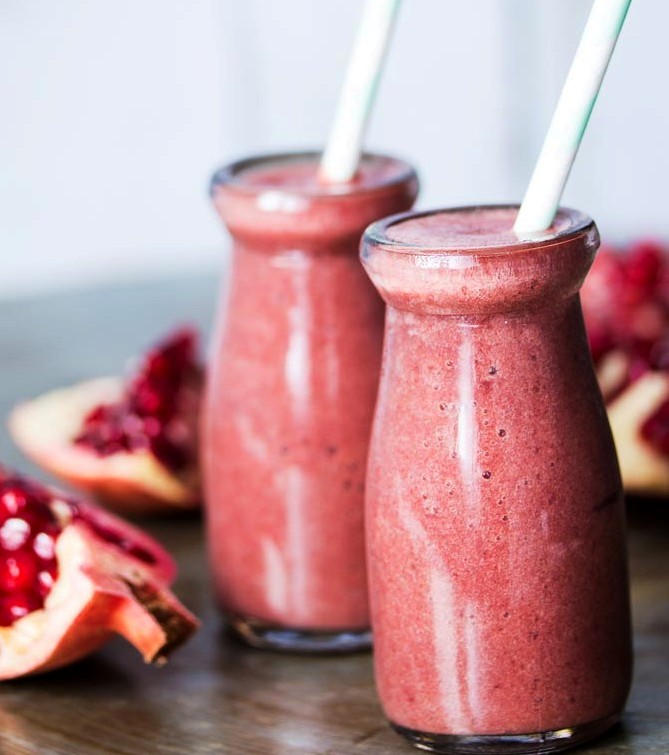 Here's a step-by-step by tutorial and a video on how to cut open pomegranates and how to make pomegranate juice.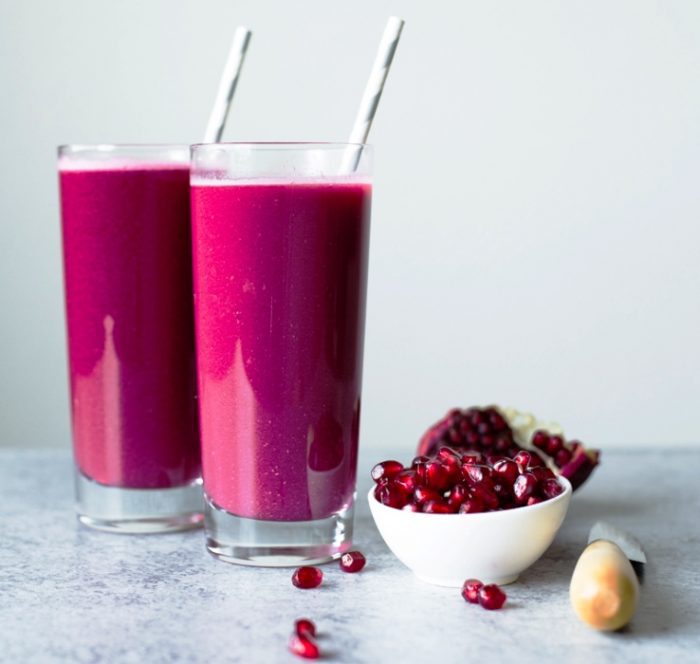 Body-booster-lemon-pomegranate-smoothie
It's made with a whole lemon, pomegranate arils, frozen blueberries, and sweet frozen mango to perfectly balance the natural tartness.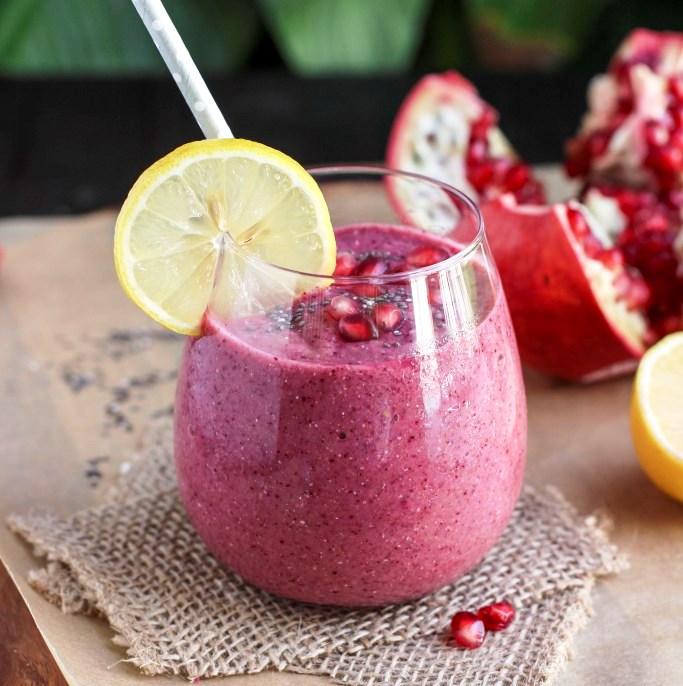 Pomegranate-smoothie-with-banana-and-walnuts
A pomegranate smoothie that is so delicious and refreshing as well as healthy.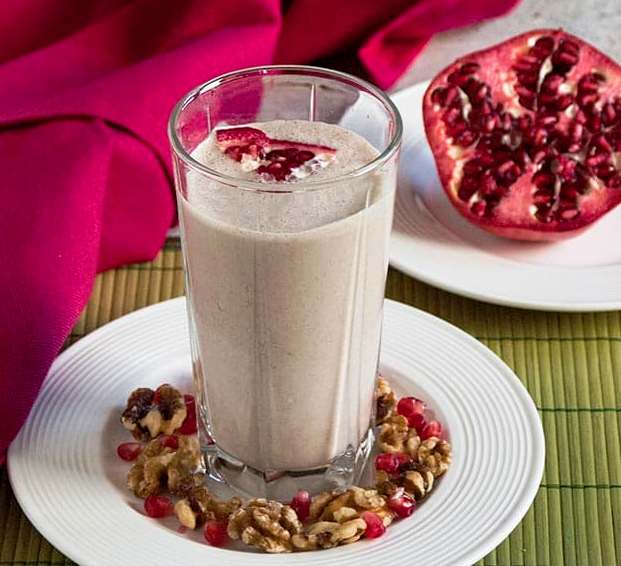 Super healthy, 4 ingredient Berry Pomegranate Smoothie. Made with Greek yogurt & banana – you'll love this healthy, flu-fighting breakfast.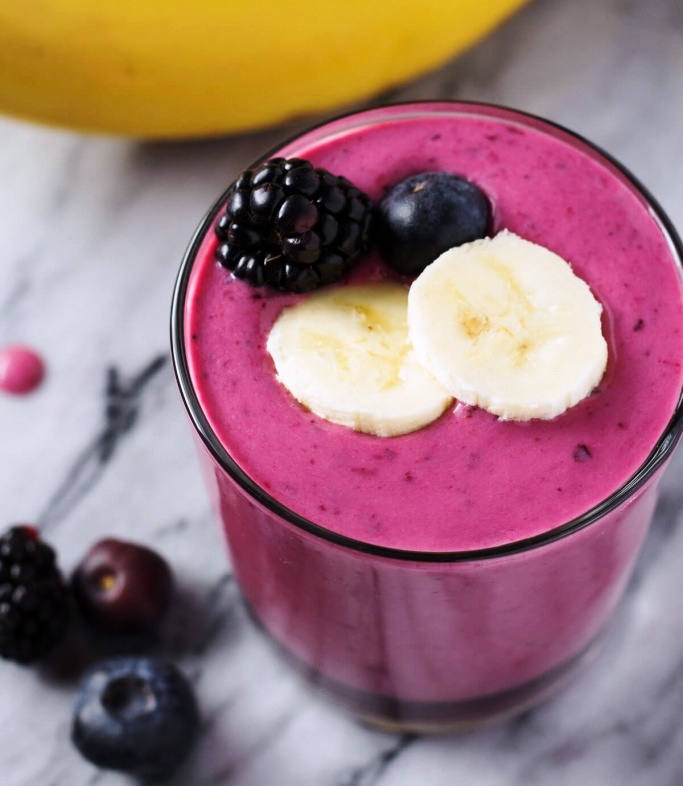 Brain-power-smoothie-blueberry-avocado-smoothie-recipe
It's basically a blueberry avocado smoothie recipe, but I like to call it my brain power smoothie because it's chocked full of tasty ingredients that are good for brain health.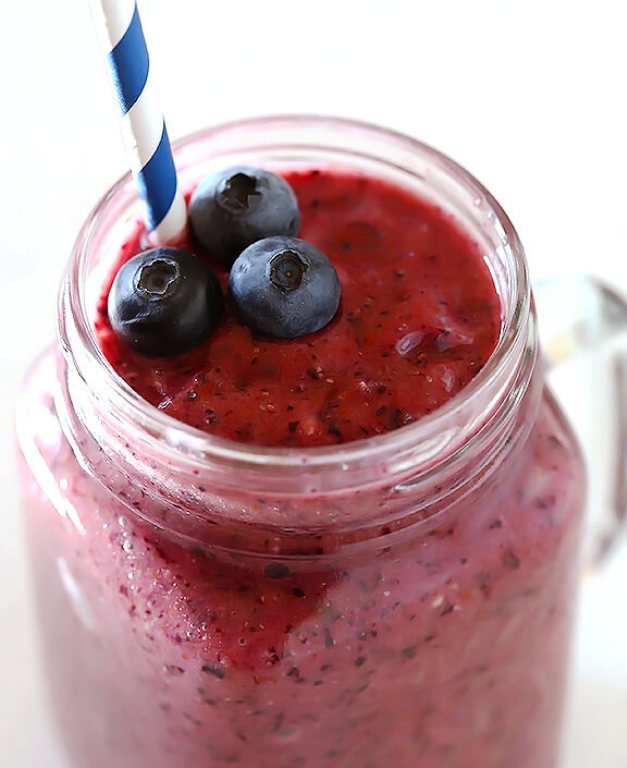 9 Essentials to make a Smoothie.
You would need these 9 Essentials to make a Smoothie. Purchase these recommendations online to clean, cut and blend a healthy smoothie.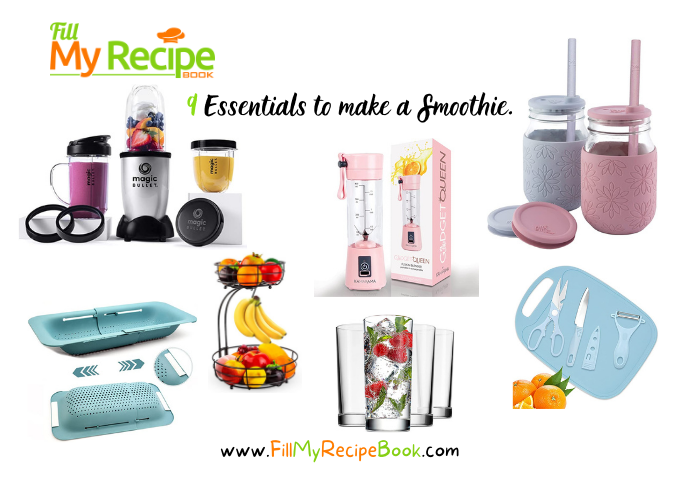 This post may contain affiliate links, where we earn from qualifying purchases. See more details in the policy page. Does not effect your purchase cost.