Creamy Seafood and Wine Potjie Recipe. A mix of seafood required for this potjie on coals with some dry white wine and peppadew and cream.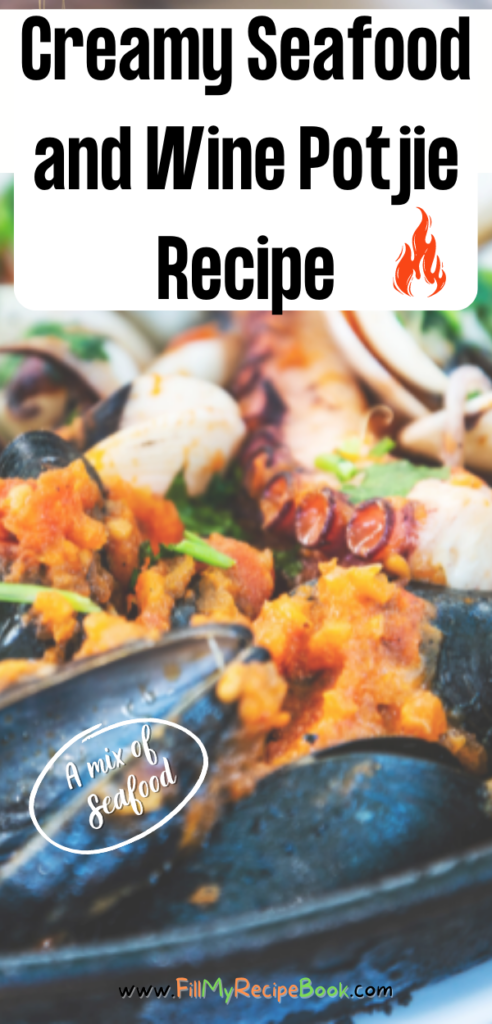 Creamy Seafood and Wine Potjie Recipe
An easy recipe to make with a mix of seafood obtained or bought in a bag. Some muscles, calamari or shrimps and crab or any white fish. The choice is yours, and mix any seafood you would prefer in this amazing potjie.
A dry white wine that will compliment this recipe and some onions, garlic salt and pepper to taste. Sauté these in some olive oil. Using those amazing peppadew peppers (piquante peppers) they are sweet and so great to add to this recipe. Thickened with cream finely before serving.
What makes a potjie pot?
A "potjie kos" meaning a pot of food in South African Afrikaans language. It is a meal cooked in a small cast iron pot called a potjie, (pronounced "poi-kee"). It usually consist of any meat, and vegetables and is cooked out doors over an open fire on coals for a slow cook.
How long should a potjie cook?
A potjie is normally is cooked slowly over coals on a medium heat over a 2-3 hour period. The lid is kept on and not opened until its cooked. Therefore you use enough liquid and not to much so the food can cook undisturbed.
What sides go with a potjie?
Traditionally a potjie can be served with plain Pap (corn meal porridge) or rice. A couple of mixed salads, or even the three bean salad. Potato salad may be used for the potjie that does not contain potato´s. A home made bread is also the favorite.
Ingredients.
A few ingredients that is needed to make this creamy seafood potjie for a family meal on coals by the fire. The full dairy cream is also one of them and some onion. Please view the attached recipe for the exact ingredients and measurements needed.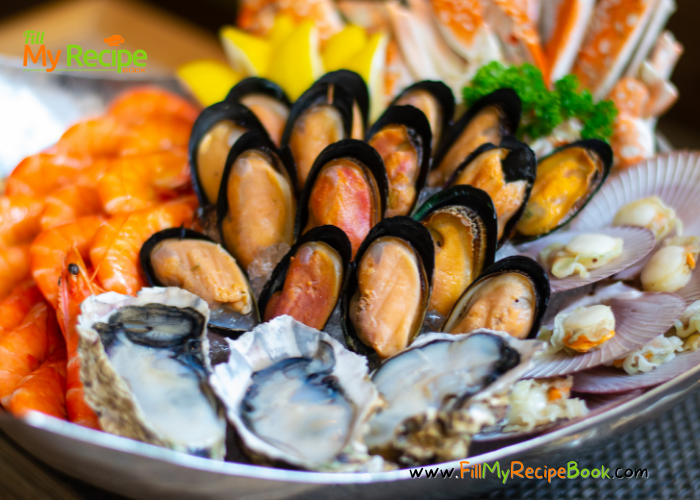 Seafood, muscles, shrimps.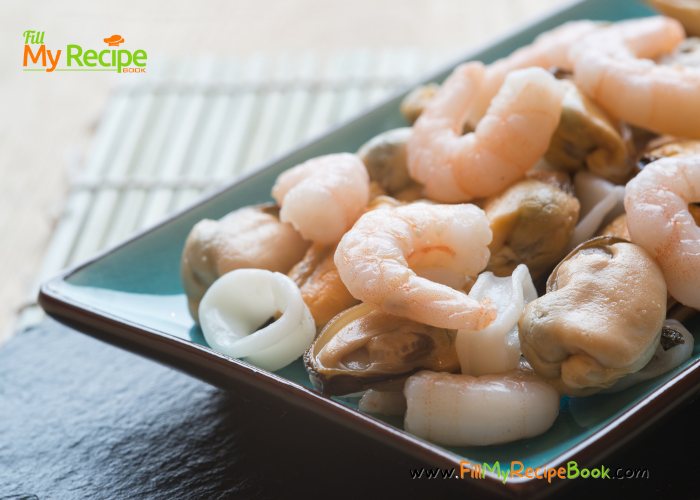 A mix seafood pack of calamari and other .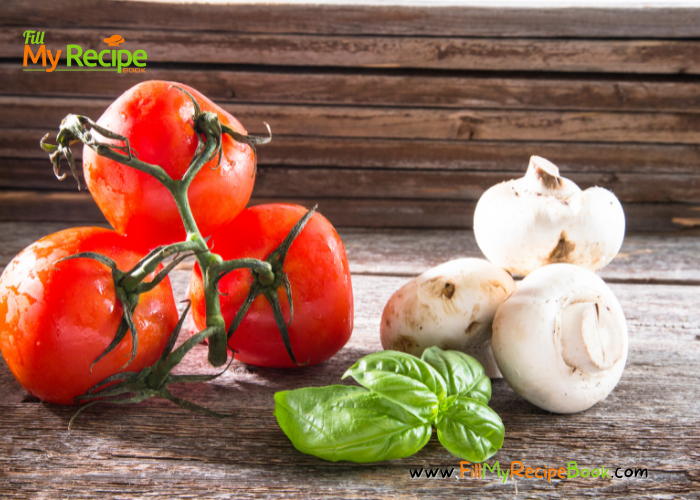 tomato and mushrooms and onion.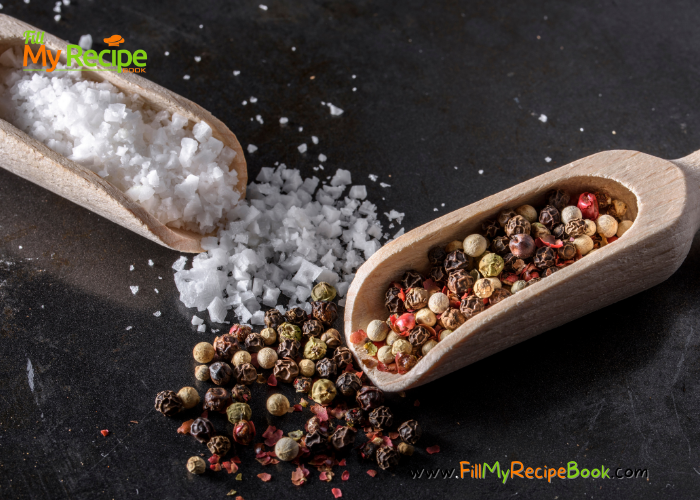 Salt and pepper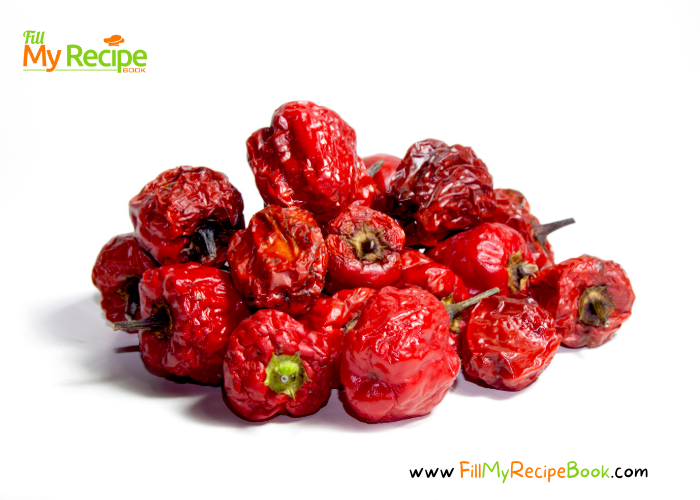 pepperdews.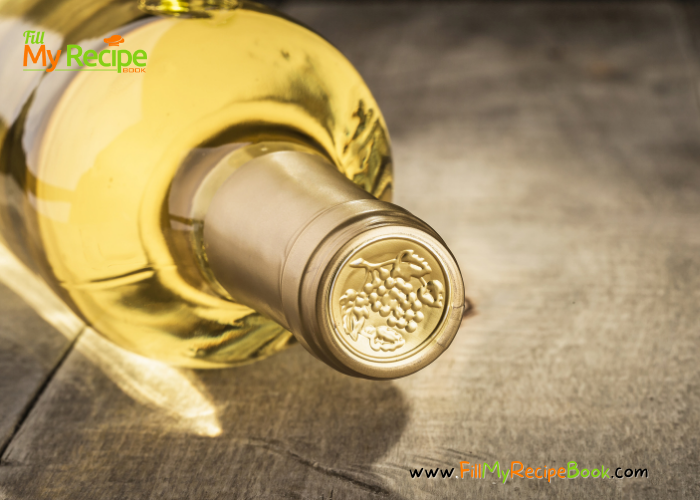 dry white wine.
A seafood medley below.
How To.
Firstly sauté the onions garlic and peppers and mushrooms in a little olive oil then adding seasoning.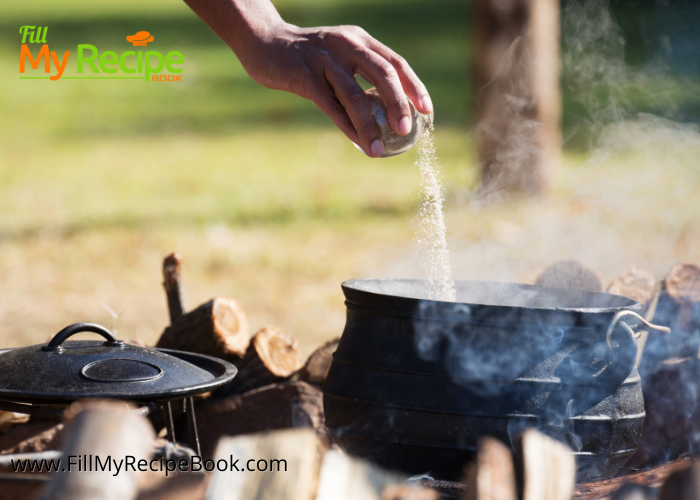 In door or out door which ever is preferred. Out doors are amazing as the friends or family can sit around the fire and chat and enjoy some starters and drinks. The coals have to be watched to keep the simmer of the pot going. As well as the pot should not cook dry. The white wine is added and left to simmer with the seafood in the potjie. If the potjie pot gets a little dry then add more wine. Finely adding the cream and stirring carefully until the mixture has thickened. Amazing dish.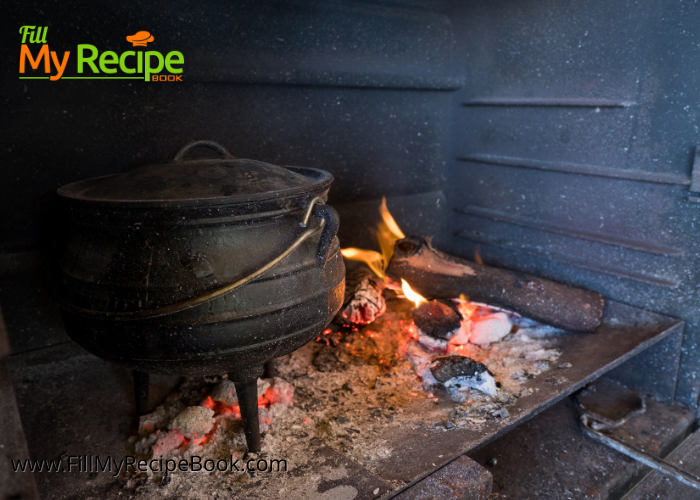 A potjie served and plated with some bread rolls and salads. View some side dishes that will go well with these.
Recommendations.
Get this amazing —-> Best Pickled Curry Fish Recipe.
Love potjie pot recipes then view more —–> Original SA Potjie Pot Recipes
Get these amazing recipe ideas for —-> A Braai or BBQ for Fathers Day
Some calamari seafood recipes to choose from —–> 7 Scrumptious Baked Calamari Recipes and —-> 9 Fried Calamari and Dip Recipes
You will love these recipe ideas as well —-> 19 Healthy Mushroom Filled Recipes as well as these recipe ideas to create —-> 22 Garlic and Mushroom Filled Recipes
You will love to get more recipe ideas —–> 14 Enticing Fish Recipes as well as these ideas —-> 17 Easy Seafood Recipes
When using cast iron potjie pots and accessories get the equipment them. Cleaning as well as preserving the cast iron pots and pans.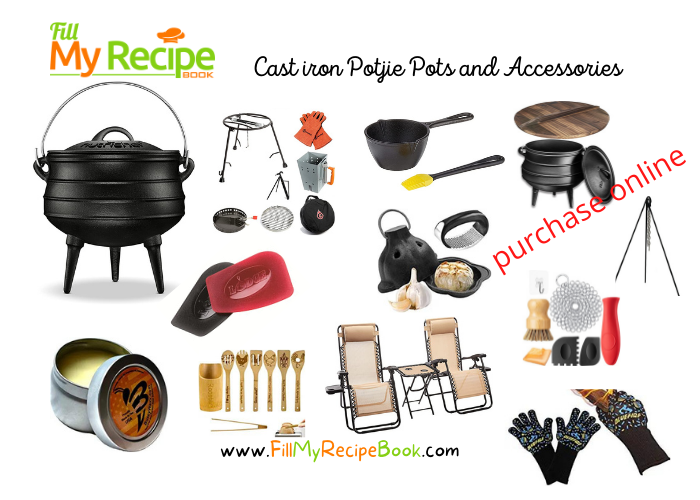 Print
Creamy Seafood and Wine Potjie Recipe
Creamy Seafood and Wine Potjie Recipe. A mix of seafood required for this potjie on coals with some dry white wine and peppadew and cream.
Author:
Prep Time:

30 min

Cook Time:

35 min

Total Time:

65 min

Yield:

6

Category:

meals,

Method:

no bake on open fire

Cuisine:

south african
Ingredients
250 ml of full cream
500 g of mixed seafood of choice (muscles, calamari, shrimps so on)
1 white onion chopped
5 piquante peppers(peppadew peppers)  chopped finely
250 g mushrooms chopped
2 medium tomatoes chopped
1 bottle of dry white wine
salt and pepper to taste
4 teaspoons of garlic cloves finely chopped
olive oil to baste with.
Instructions
Light the coals or wood and allow coals to cool down to a medium heat.
Once the coals have died down, put your medium pot over the coals and add the oil to cover the bottom of the pot.
Once the oil has heated up, add the onions, stir and allow to go translucent.
Once the onions look glossy, add the mushrooms, stir and allow to fry for a minute.
Once the mushrooms have softened slightly, add the piquante peppers (ie peppadew peppers), tomatoes and garlic. Stir and allow to fry.
Add the seafood mix, stir.
Add 4 cups white wine to the medium pot, to allow the seafood and onion mix to simmer.
For 30 minutes allow the seafood mixture to simmer in the juices and white wine with the lid on. Watch the pot, and make sure the liquid does not dry out. If it does keep adding white wine.
After 30 minutes, add the cream gradually, stir and allow to simmer over a medium to low heat with the lid off.
Once the liquid looks thicker, take the pot off the heat.
Serve with fresh bread rolls and salad.
Notes
Any mix of seafood can be added that you prefer.
Shell fish goes well with a light white wine, or sparkling wines.
Keywords: Creamy Seafood and Wine Potjie Recipe