17 Easy Seafood Recipes ideas to create for lunches or supper. Stew and Spanish paella and the best seafood potjie with a fine dining recipe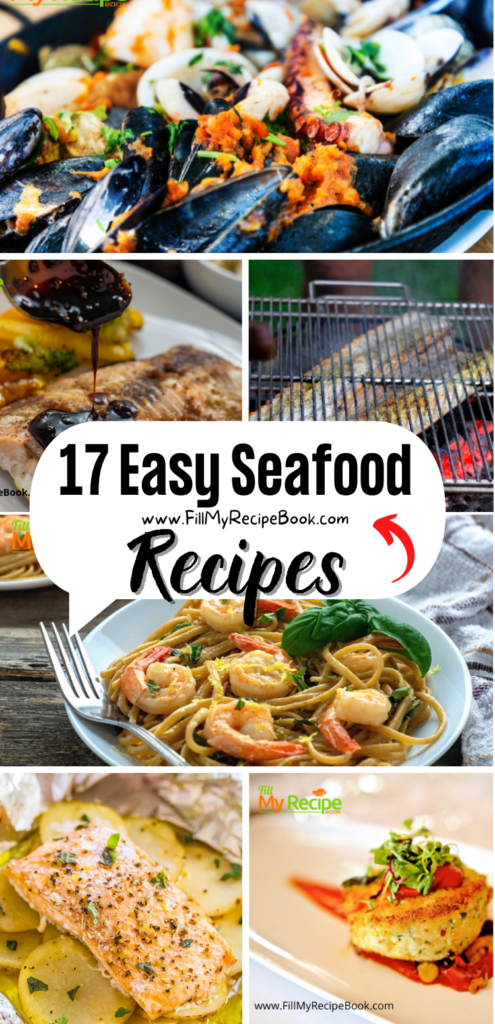 17 Easy Seafood Recipes
Sharing easy seafood recipe ideas for you to create for a lunch or supper or a fine dining experience meal. Stews or slow cooker recipes and a seafood potjie and a Spanish paella with rice idea. Fried fish and chips or curry pickled fish and oven baked salmon recipes. Salmon filled quiche or lasagna with an amazing shrimp scampi. How to make your own sushi ideas. The South Africans snoek Braai basted with apricot sauce on a grill.
(click the highlighted heading or image for the recipe)
Creamy Seafood and Wine Potjie Recipe
Creamy Seafood and Wine Potjie Recipe. A mix bag of seafood required for this potjie pot with some dry white wine and peppadew peppers.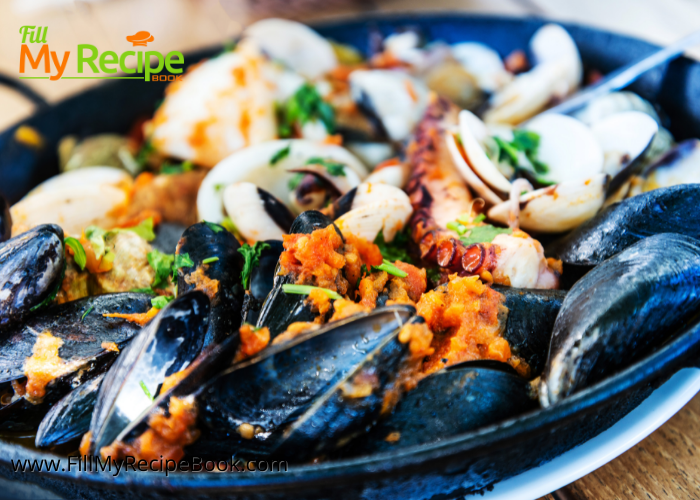 Crustless Salmon and Spinach Quiche
An easy gluten free Crustless Salmon and Spinach Quiche makes a versatile meal for breakfast lunch or dinner and is ready in minutes.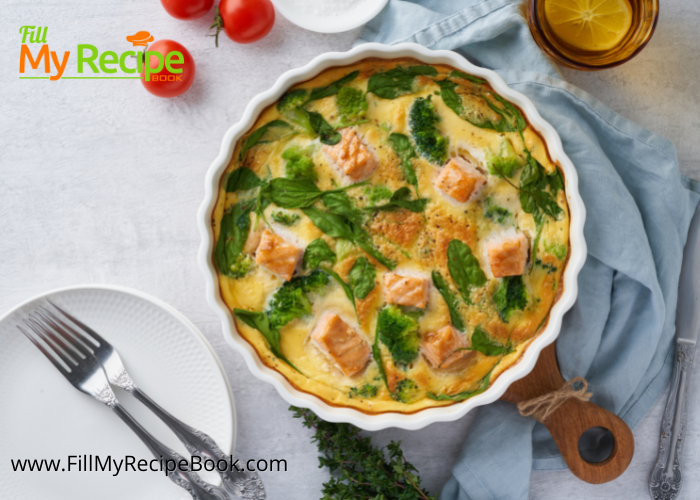 How To Make Your Own Sushi. Learn how to save money by making your own sushi at home with this simple how-to recipe every step of the way.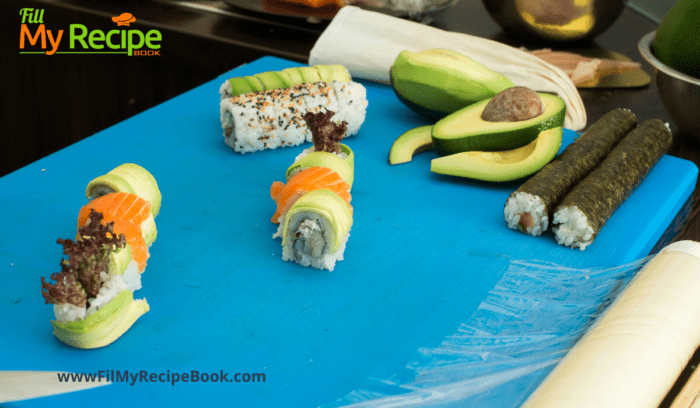 Fried Fish and Chips with Salad
Fried Fish and Chips with Salad. Fresh fish from the sea, fried with chips and salad of your choice could not be a better seafood meal.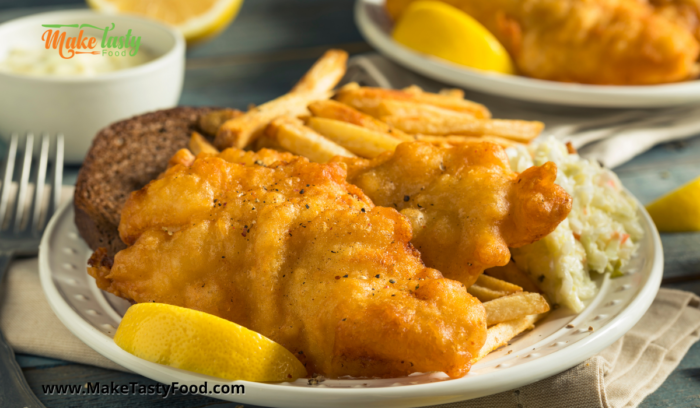 The Best Pickled Curry Fish for Easter tradition. How to make a South African traditional fish Recipe with its sauce, its easy and yummy.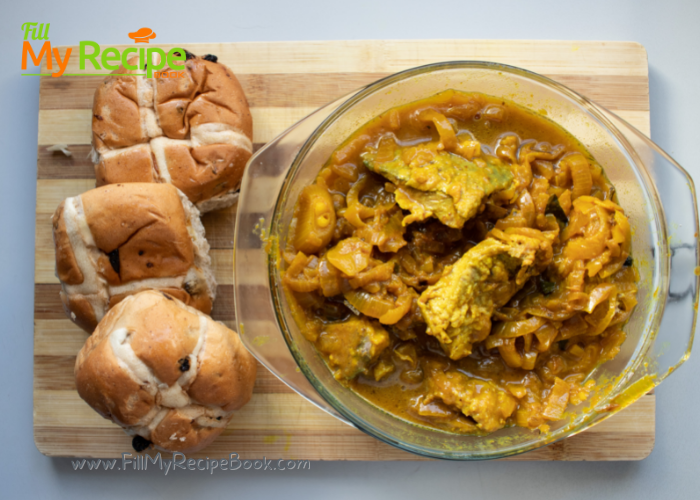 Sautéed Shrimp Scampi with Garlic.
Sautéed Shrimp Scampi with Garlic. Seafood shrimp sauté in butter with wine and garlic and basil. Adding cooked linguine.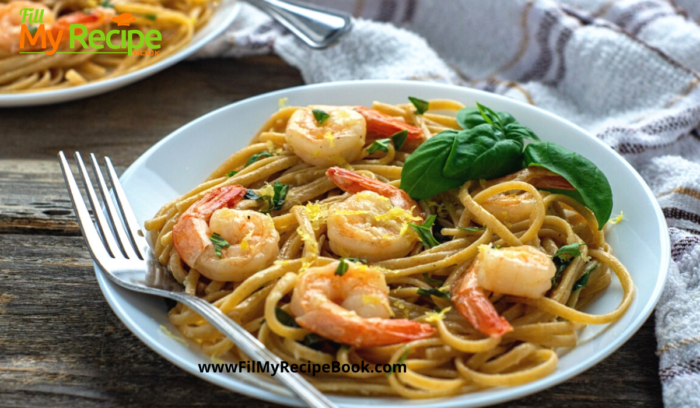 Soy and Molasses Glazed Baked Salmon
Best Soy and Molasses Glazed Baked Salmon Recipe in the world. Serve with vegetables and rice. Soy and molasses sauce make an amazing glaze.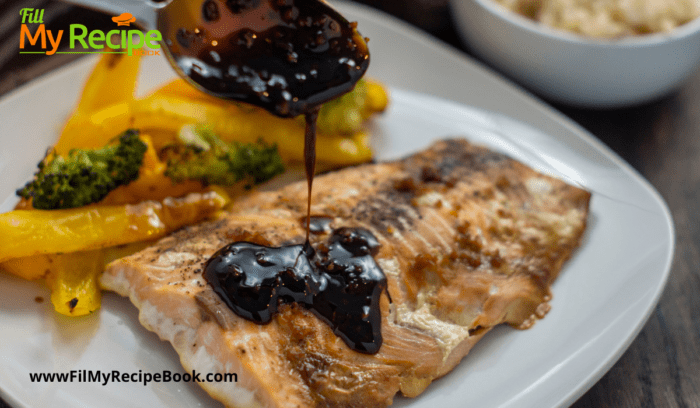 Fresh from the sea, is the best for this cold water fish. Glazed with sweat apricot jam and grilled on some coals.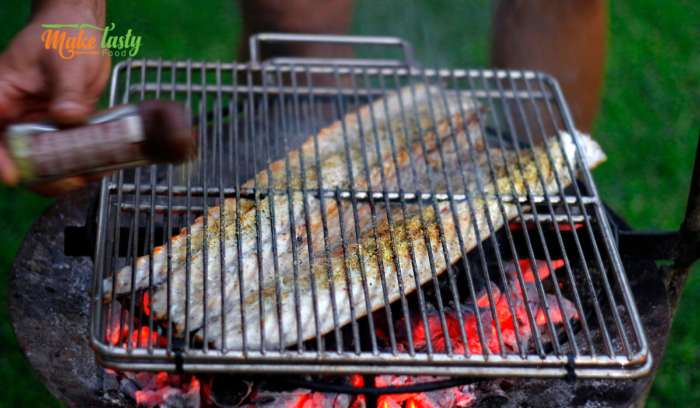 A Tuna Lasagna Casserole that can be made easily and makes a tasty meal for lunch or supper. Made with some cream and cottage cheese.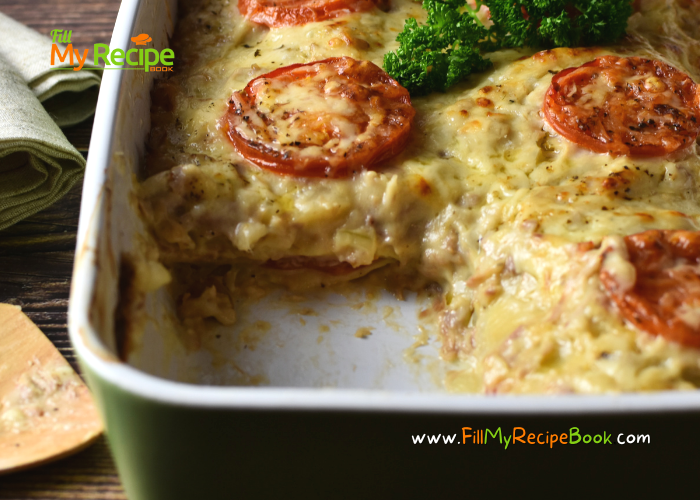 Crab Cake with Tomato Butter Sauce
Crab Cake with Tomato Butter Sauce plated for a gourmet fine dining meal. A dish to serve for a special meal set on corn salad with greens.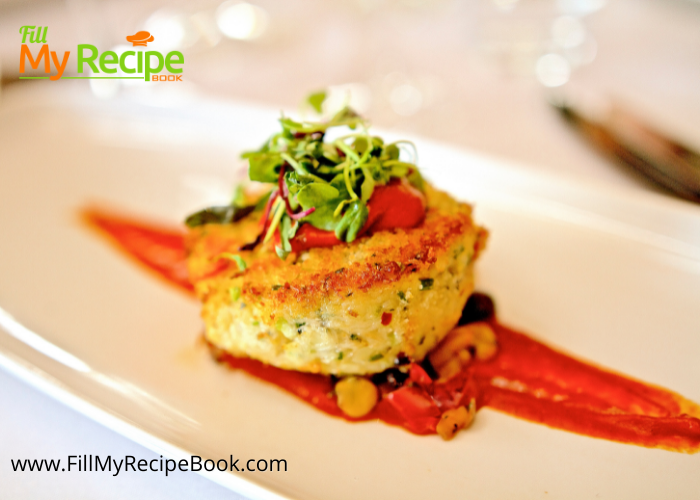 Easy salmon and potato foil packets
Juicy, moist salmon that's loaded with flavor! Ready in 30 minutes, zero cleanup, and a foolproof way to cook salmon and look like a gourmet cook.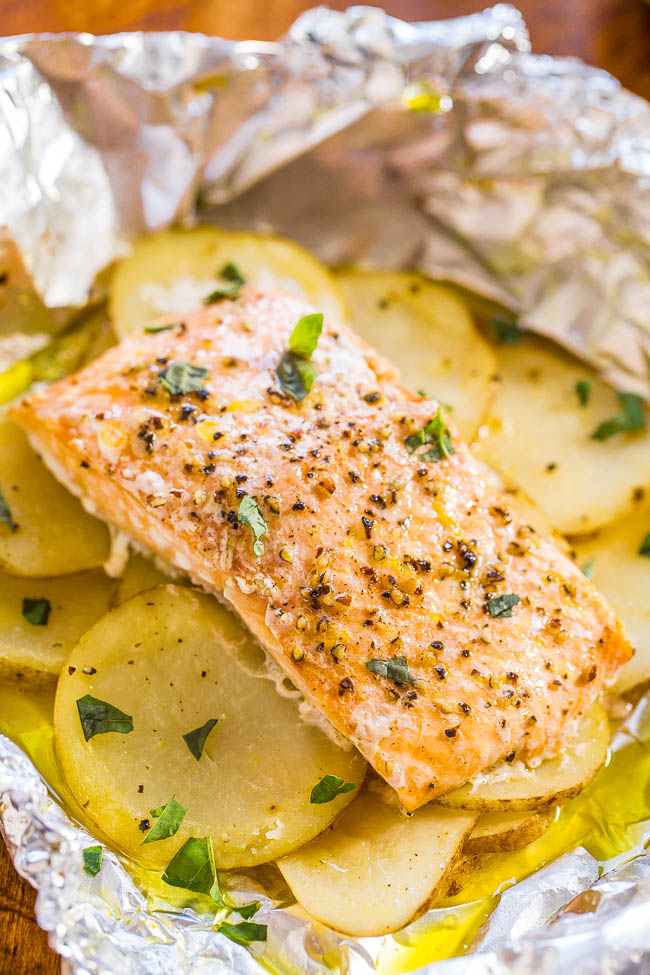 This saffron-infused easy seafood paella with shrimp and lobster is a simpler take on the traditional beloved Spanish dish with fewer ingredients and no special pan.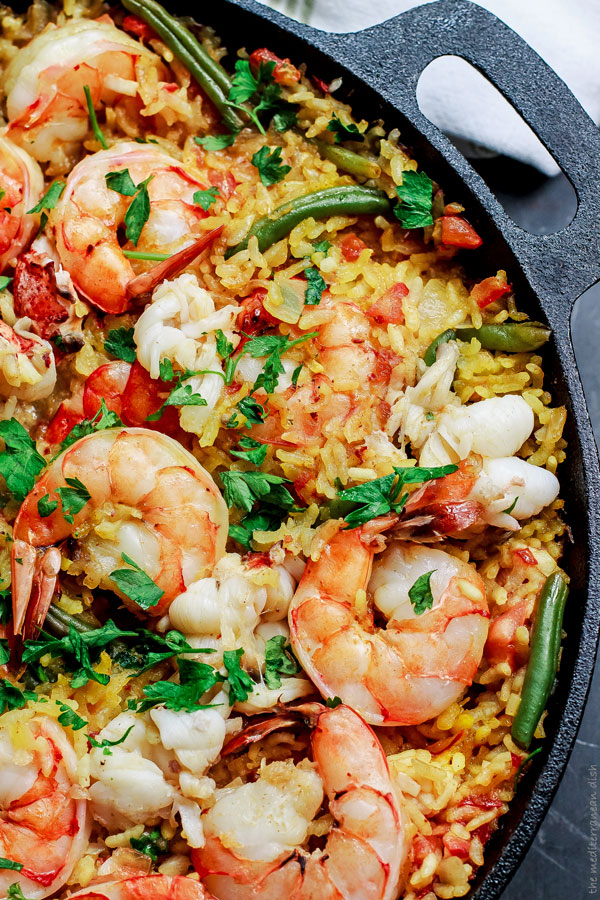 Salmon croquettes are light and tasty and take less than 15 minutes to prep. They are served with a slightly spicy sriracha dipping sauce that will keep you coming back for more.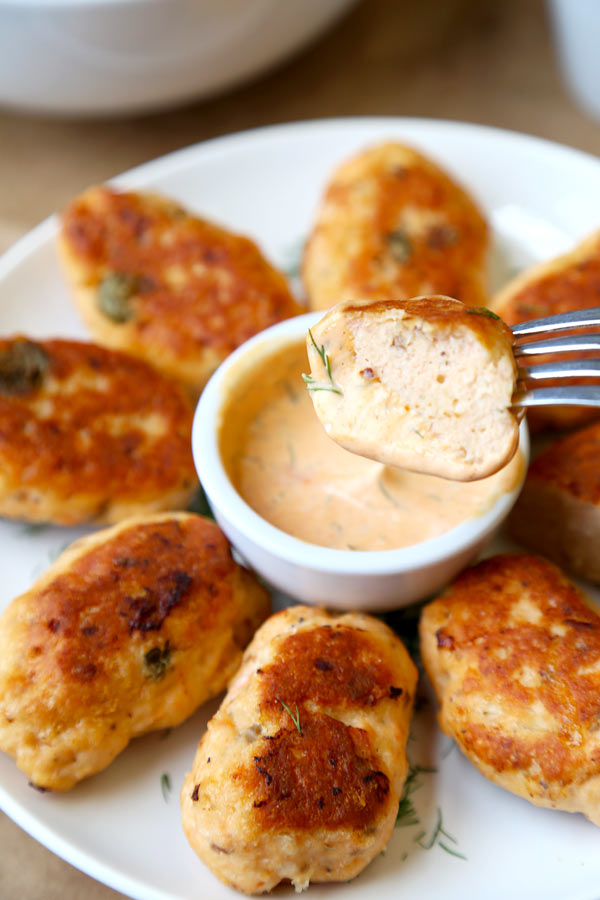 Pan-seared cod in white wine tomato basil sauce!
A quick and easy recipe for Pan-Seared Cod in White Wine Tomato Basil Sauce.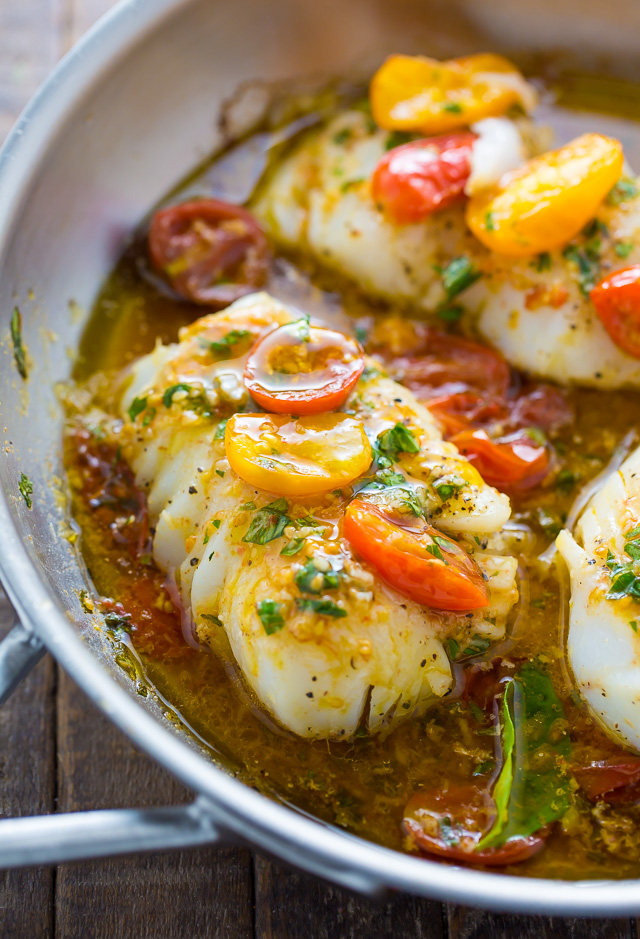 A delicious seafood recipe cooked in a tomato-based broth with potatoes. This slow cooker seafood stew is comforting and is an easy to make dinner recipe.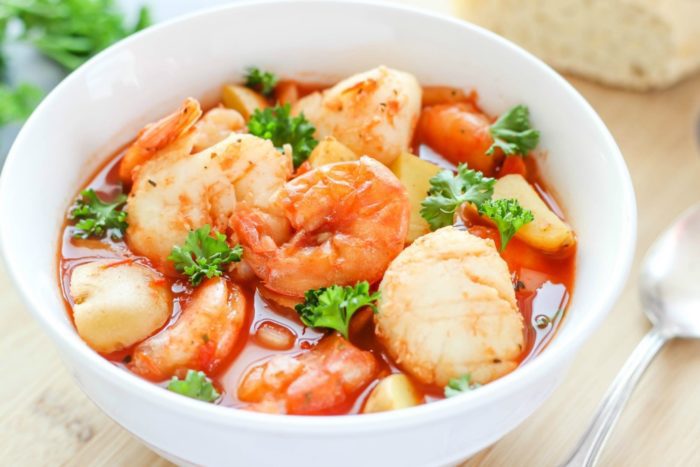 Crab stuffed mushrooms with cream cheese
These easy Crab Stuffed Mushrooms are rich, cheesy, and downright irresistible.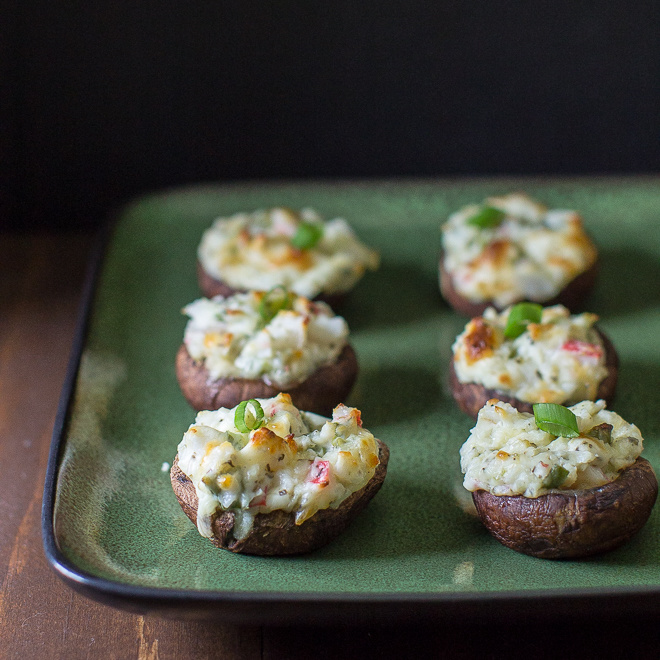 Easy seafood pasta with white wine butter sauce
Throw in some shellfish, white wine, butter, and clam sauce and let it works it's magic.