Fried Fish and Chips with Salad. Fresh fish from the sea, fried with chips and a Greek salad to go with your fish and chips with lemon.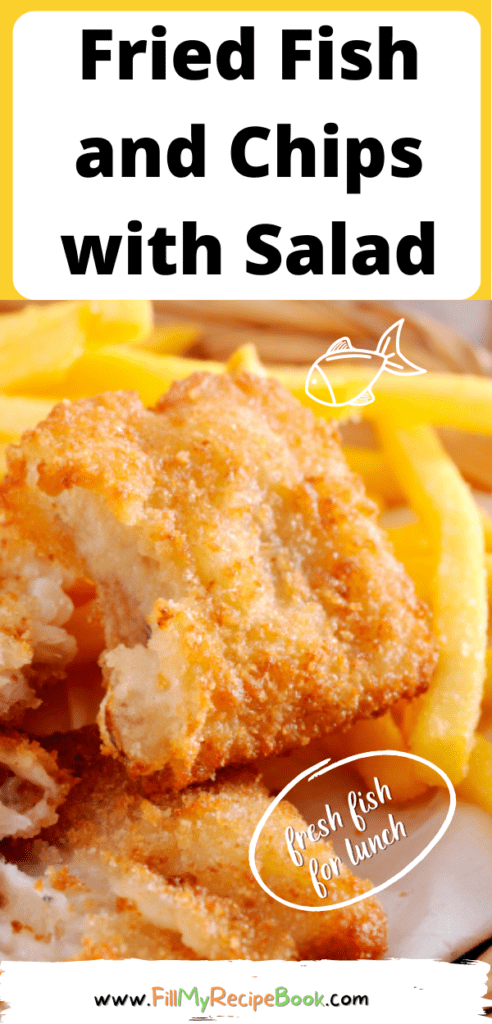 Fried Fish and Chips with Salad.
Fresh fish from the sea makes the absolute best tasty pan fried fish. Spoiled by having had fishing vessels that caught the most awesome fresh fish. Fresh fish and the amazing king of fishes, were the kingklip. Freshly gutted and pan fried the same day in batter and served with chips and a salad.
What pairs well with fish?
Grilled or Steamed Vegetables. Flakier fish like fluke, tilapia and flounder cook best on the grill or in the oven when they are wrapped in foil.
Potato chips.
Pasta
Fresh salads
Tartar sauce and lemon
What type of fish is best for fish and chips?
Depending in which country and waters your fish would come from is what is best to fry. Normally in UK it would be Cod. South africa it would be a line fish or hake or cob and kingklip.
Why do Brits put vinegar on chips?
Apparently when fish and chips were sold by street vendors many years ago the vinegar was there to dissolve the rancid fat they were cooked in. Vinegar is a good degreasing agent. It was commonplace and people liked the taste. So there you have it. using apple cider vinegar goes well with chips.
What is the best vinegar for fish and chips?
As fans of the traditional fish and chips dinner, we have to say that malt vinegar is our choice as the best vinegar for fish and chips. The milder, sweet flavour balances perfectly with the saltiness of the food, with the acid cutting gently through the crispy, fried texture.
Ingredients
fresh fish from your area.
olive oil
flour
eggs
salt
fish spices
potato chips
Obtain some fresh fish fillets. Any fish such as hake or kingklip, cob or line fish or halibut and cod. Depending on the area or where in the world you live.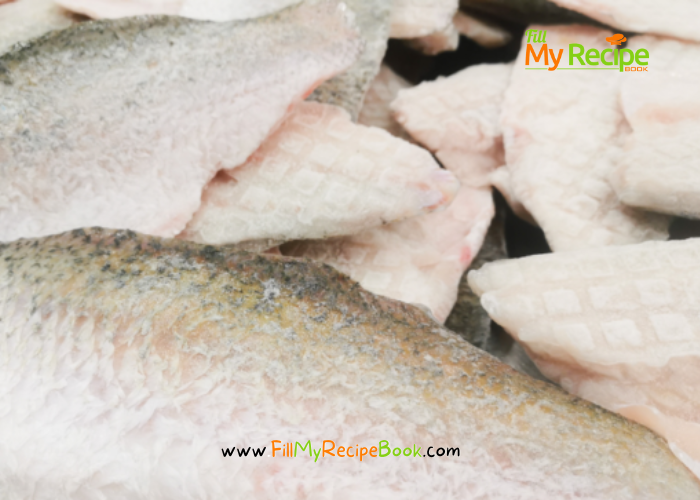 Some Filleted fish ready for batter and frying.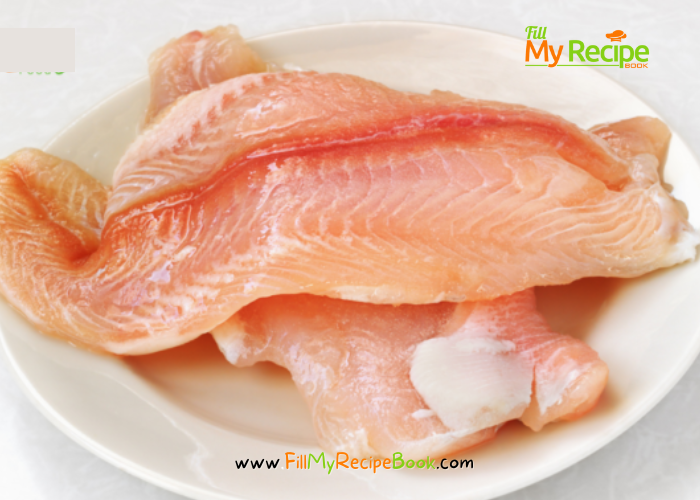 We use potatoes cut into chips for the tastier choice of fried homemade chips. If you prefer frozen chips that's ok if you prefer them.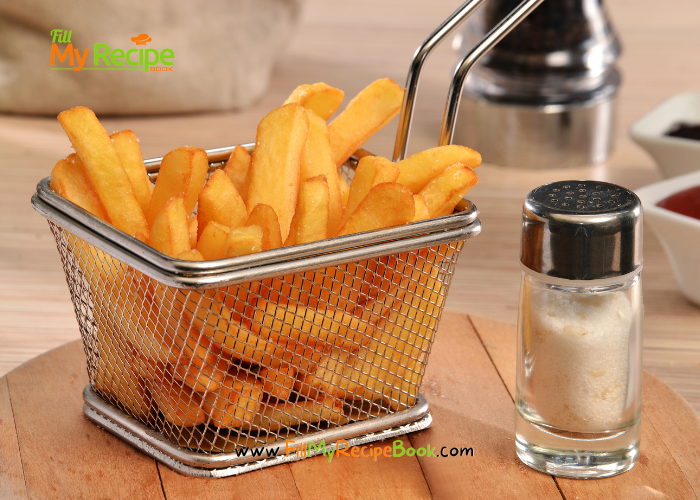 How To
See the instructions in the recipe attached on how to best pan fry your fish with batter.
Should you season fish before deep-frying?
Season the fish before coating with batter with salt and pepper. Deep fry in oil in batches so that the fish does not all get stuck together and you have separate pieces to serve. Salt when done.
Serve the final cooked fish and chips with some salad like coleslaw or the simple tomato and onion . Or even easy Best Greek salad with lemons cut and squeezed over the fish for taste. You can make a mix of mayonnaise and tomato sauce for a more tangy sauce to add to the fish or just the normal favorite tomato sauce.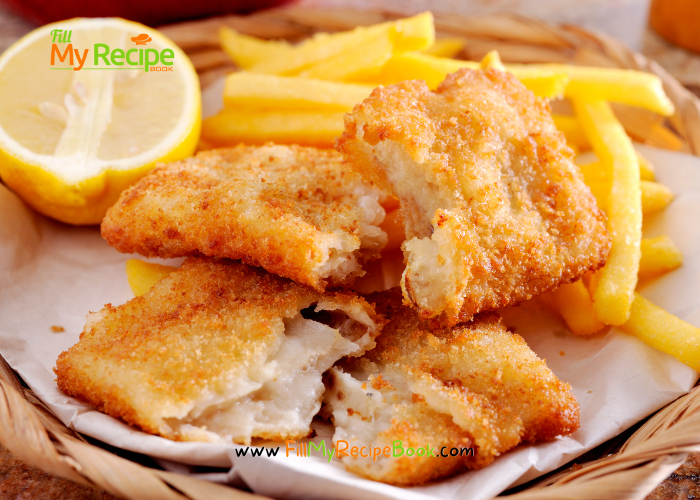 Checking the fish to see if its cooked.
Open up the white meat to see that it is not transparent. Totally white is normal. Do not overcook the fish as it only take about 3 minutes a side to cook.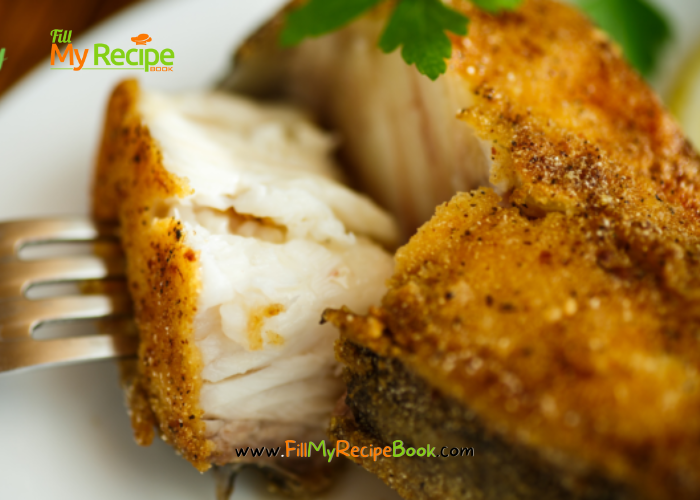 Salads suggested to add to this fish dish —–> Best Greek Salad Recipe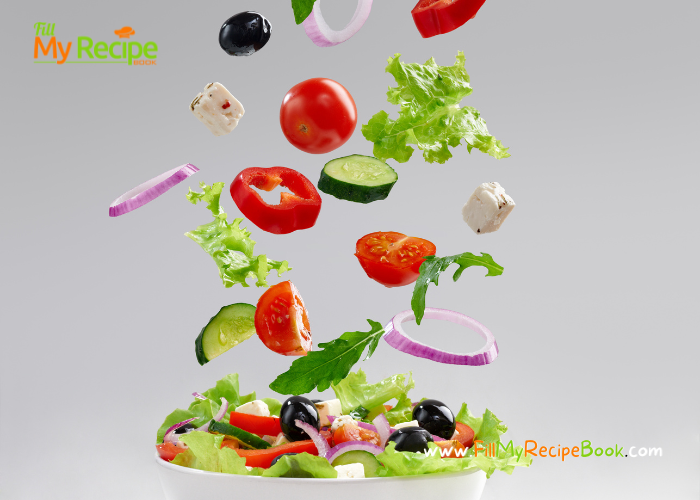 Recommendations.
(click the highlighted heading for the recipe)
Seafood recipes you would love as well. —-> Sautéed Shrimp Scampi with basil and garlic and Best Molasses Glazed Oven Baked Salmon and Best Pickled Curry Fish and Fresh Tasty Snoek Braai and Creamy Seafood and Wine Potjie Recipe and Crustless Salmon and Spinach Quiche and Crab Cake with Tomato Butter Sauce and A Tuna Lasagna Casserole and How To Make Your Own Sushi
More inspiration with these —–> 15 Healthy Fish Recipes
Recipe ideas for the use of lemon and herbs —-> 21 Meals With Lemon and Herbs Recipes
You will love more recipe ideas —–> 14 Enticing Fish Recipes as well as these ideas —-> 17 Easy Seafood Recipes
Great family recipe ideas for dinners —–> 34 Easy Family Dinner Recipes
Some of the Traditional Australian recipe ideas —–> 17 Enticing Australian Recipes
Then there are the traditional favorites for Alaskans —-> 14 Amazing Alaska Meal Recipes
These are some ideas to use lemons and lemon juices for —-> 12 Lemon Storage And Recipe ideas
Print
Fried Fish and Chips with Salad
Fried Fish and Chips with Salad. Fresh fish from the sea, fried with chips and a Greek salad to go with your fish and chips with lemon.
Author:
Prep Time:

30 min

Cook Time:

20 min

Total Time:

50 min

Yield:

2

Category:

Meals supper or lunch

Method:

Stove top No Bake

Cuisine:

South african
Ingredients
The quantities will be up to you, therefore the ingredients will be for a meal for two.
Some fresh fish.

1

cob or hake or kingklip. (any other you prefer) Filleted.

2

eggs

1 Cup

of flour
olive oil (for frying)

1 tsp

Salt and pepper or mixed fish spice.

2

Potato cut into chips, or Frozen chips. (oil to fry chips)

2

lemons 
 Salad of choice.
Instructions
Fillet fish, lay aside.
Cut potatoes into chips and leave in water for frying in oil.
Mix the eggs, place in a bowl. 
Mix flour and salts and spices in a bowl.
Cut fillets to desired sizes, dip and coat them in the egg then the flour then the egg again. This is the batter.
Once oil is warm in the pan for frying then place the battered fish in to fry, Fry lightly and turn over within  3 minutes. Test fish if the white is all cooked. The batter should be golden brown.
In a separate pot or pan or fryer. place oil to heat for frying the potato chips. Leave the potato chips to cook a bit before lifting to turn them. Once brown they should be soft and cooked. Then place them on a towel or paper towel to drain the oil off.
Place your fish and some chips in a serving plate and slice some lemons for squeezing the juice over the fish. Salt the chips or add some tomato sauce or other tartar sauce you would like. 
A simple salad can be tomato and onion with some lettuce.
Other wise use 

other salads. As per below links
Keywords: Fresh fried fish and chips with salads
Salads to have with this awesome meal below.
Enjoy the freshness of fish from the sea.
Choose more No Bake Stove Top Recipes.
Download your FREE Printables here.