Fried Fish and Chips with Salad. Fresh fish from the sea, fried with chips and salad of your choice could not be a better seafood meal.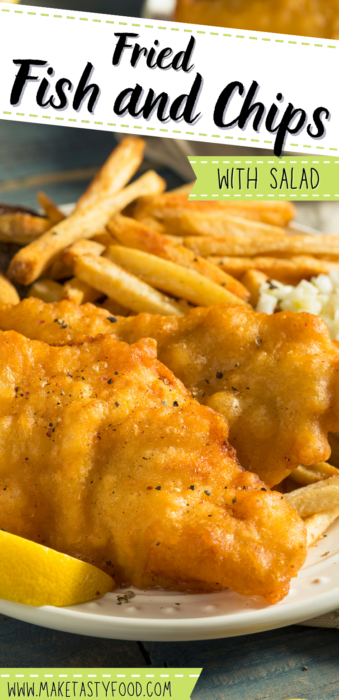 Fried Fish and Chips with Salad.
Obtaining some fresh fish from the sea, is the absolute best for tasty fried fish. We were spoiled as we had a fishing vessel that caught the most awesome fresh fish and they were exported. Fresh fish and the amazing king of fishes, were the kingklip. Freshly gutted and fried the same day.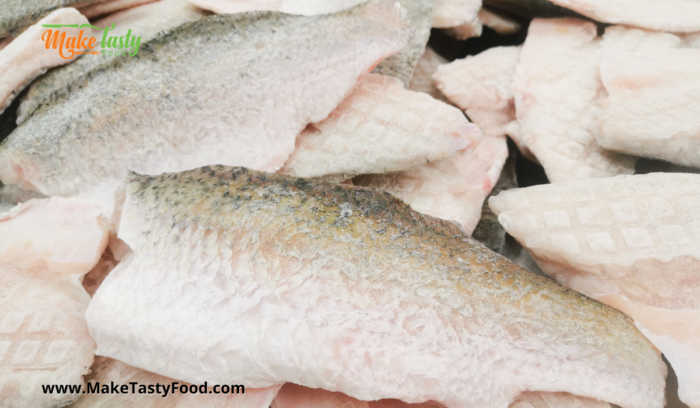 Some Filleted fish ready for batter and frying.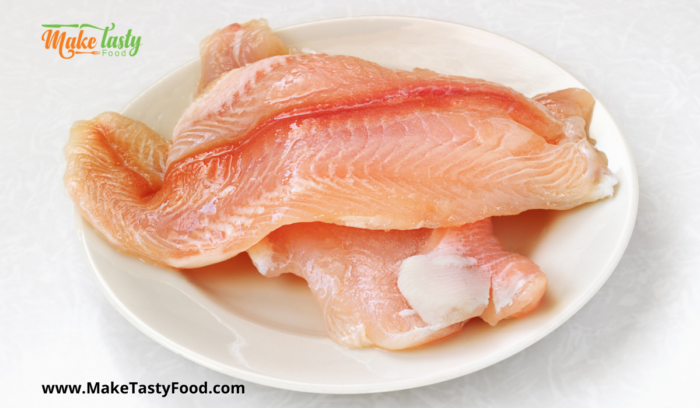 We use potatoes cut into chips for the tastier choice of fried homemade chips, but frozen chips is ok if you prefer them. Fried in some oil and salted when hot.
After frying all the fish and chips then plate them up with some salad like coleslaw or the simple tomato and onion with lettuce. Lemons cut and squeezed over the fish is so tasty. You can make a mix of mayonnaise and tomato sauce for a more tangy sauce to add to the fish or just the normal favorite tomato sauce.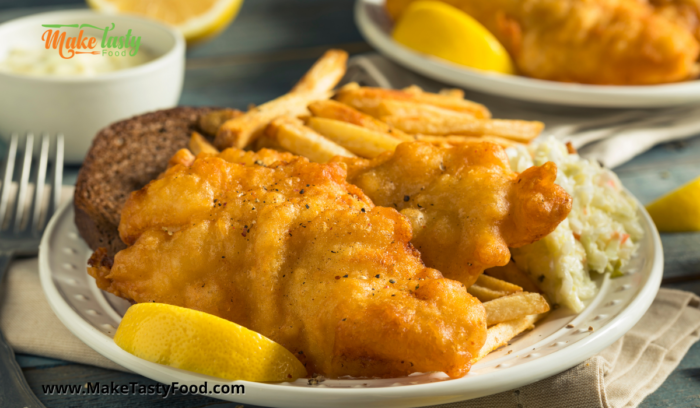 To test and see if the fish is cooked open up and then the white meat should not be transparent. Totally white is normal. Fish doesn't take long to cook so be careful not to over fry it.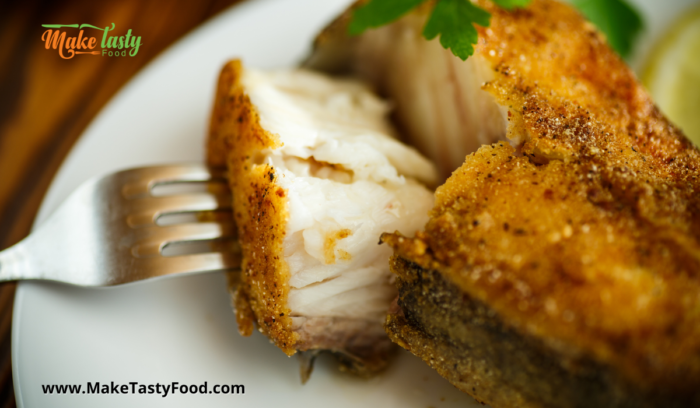 Below is a recipe to be made for this meal according to your family size. Just increase it if the family is more than two people. Enjoy.
Get this amazing Best Pickled Curry Fish Recipe.
Print
Fried Fish and Chips with Salad
Fried Fish and Chips with Salad. Fresh fish from the sea, fried with chips with salad of your choice could not be a better meal.
Prep Time:

30 min

Cook Time:

20 min

Total Time:

50 min

Yield:

2
The quantities will be up to you, therefore the ingredients will be for a meal for two.
Some fresh fish.
1 cob or hake or kingklip. (any other you prefer) Filleted.
2 eggs
1 Cup of flour
olive oil (for frying)
1 tsp Salt and pepper or mixed fish spice.
2 Potato cut into chips, or Frozen chips. (oil to fry chips)
2 lemons 
 Salad of choice.
Instructions
Fillet fish, lay aside.
Cut potatoes into chips and leave in water for frying in oil.
Mix the eggs, place in a bowl. 
Mix flour and salts and spices in a bowl.
Cut fillets to desired sizes, dip and coat them in the egg then the flour then the egg again. This is the batter.
Once oil is warm in the pan for frying then place the battered fish in to fry, Fry lightly and turn over within  3 minutes. Test fish if the white is all cooked. The batter should be golden brown.
In a separate pot or pan or fryer. place oil to heat for frying the potato chips. Leave the potato chips to cook a bit before lifting to turn them. Once brown they should be soft and cooked. Then place them on a towel or paper towel to drain the oil off.
Place your fish and some chips in a serving plate and slice some lemons for squeezing the juice over the fish. Salt the chips or add some tomato sauce or other fish sauce you would like. 
A simple salad can be tomato and onion with some lettuce.
Other wise use other salads. As per below links
Keywords: Fresh fried fish and chips with salads
Some salads to have with this awesome meal below.
Enjoy the freshness of fish from the sea.
Choose more No Bake Stove Top Recipes.
Download your FREE Printables here.