15 healthy fish recipes ideas. Best recipes for kids or a fine dining experience and bake casseroles or foil wrapped salmon and curry fish.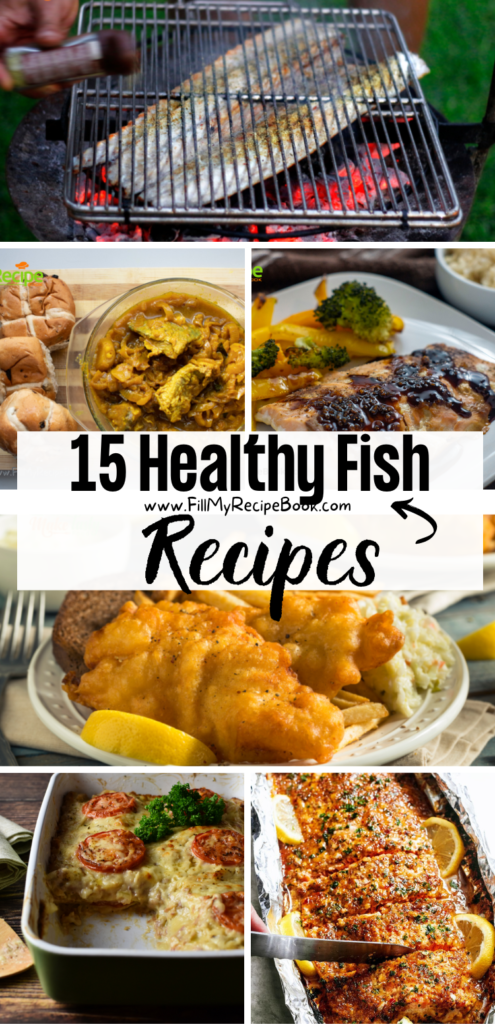 15 Healthy Fish Recipes
These healthy fish recipe ideas for all to enjoy. A kids friendly dish or a fine dining dish, there is something for everybody. A casserole or fried fish and chips or a snoek grilled on a braai or coals. Make a tuna lasagna casserole or bake salmon in foil or in the oven with glazed molasses. Make this delicious curry fish for easter. Showing you how to make sushi as well.
(click on the highlighted heading or image for the recipe)
Fried Fish and Chips with Salad
Fried Fish and Chips with Salad. Fresh fish from the sea, fried with chips and salad of your choice could not be a better seafood meal.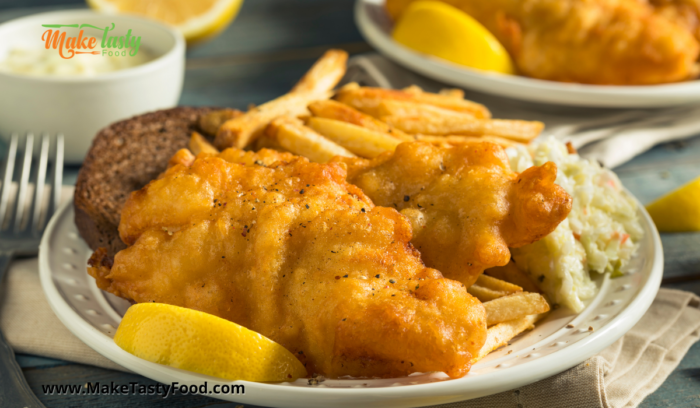 The Best Pickled Curry Fish for Easter tradition. How to make a South African traditional fish Recipe with its sauce, its easy and yummy.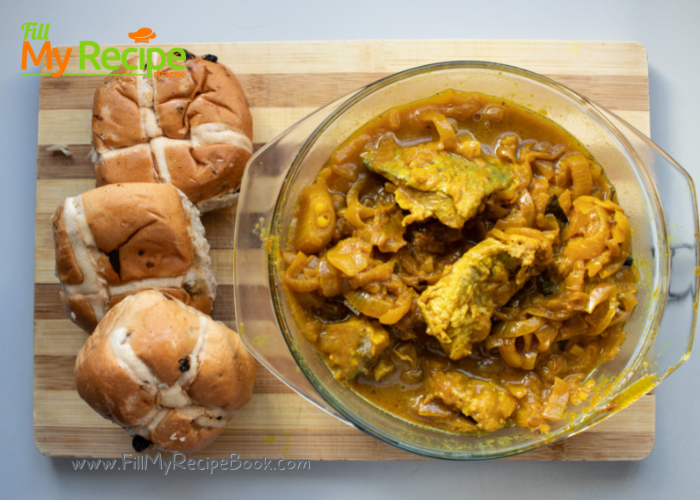 Using snoek Fresh from the sea, is the best for this cold water fish. Glazed with sweat apricot jam and grilled on some coals.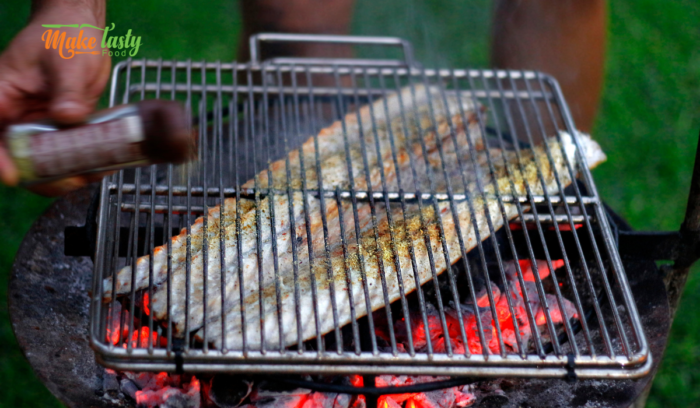 Soy and Molasses Glazed Baked Salmon
Best Soy and Molasses Glazed Baked Salmon Recipe in the world. Serve with vegetables and rice. Soy and molasses sauce make an amazing glaze.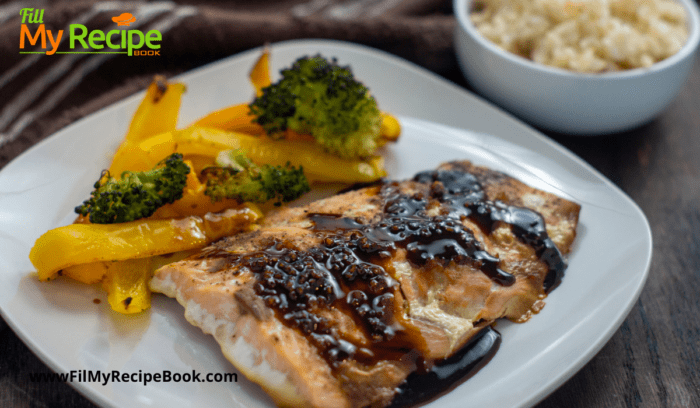 How To Make Your Own Sushi. Learn how to save money by making your own sushi at home with this simple how-to recipe every step of the way.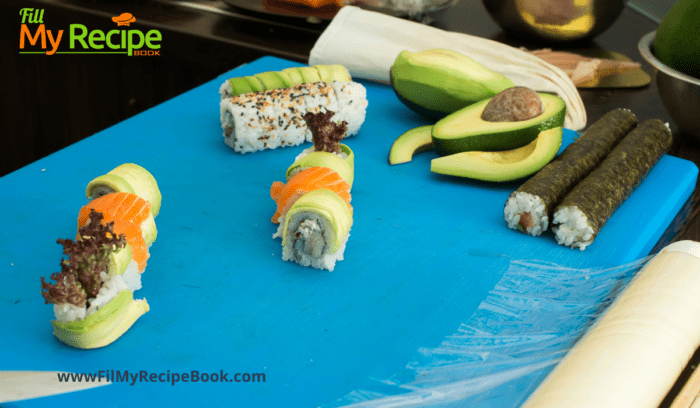 A Tuna Lasagna Casserole that can be made easily and makes a tasty meal for lunch or supper. Made with some cream and cottage cheese.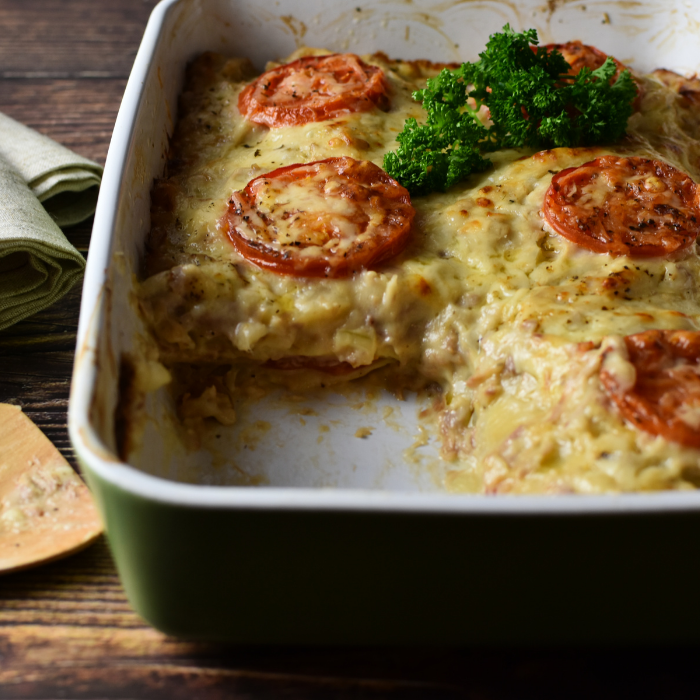 Cod-with-tomato-and-herb-butter
This tomato and herb butter compliments the mild tasting cod in the most delicious way ever.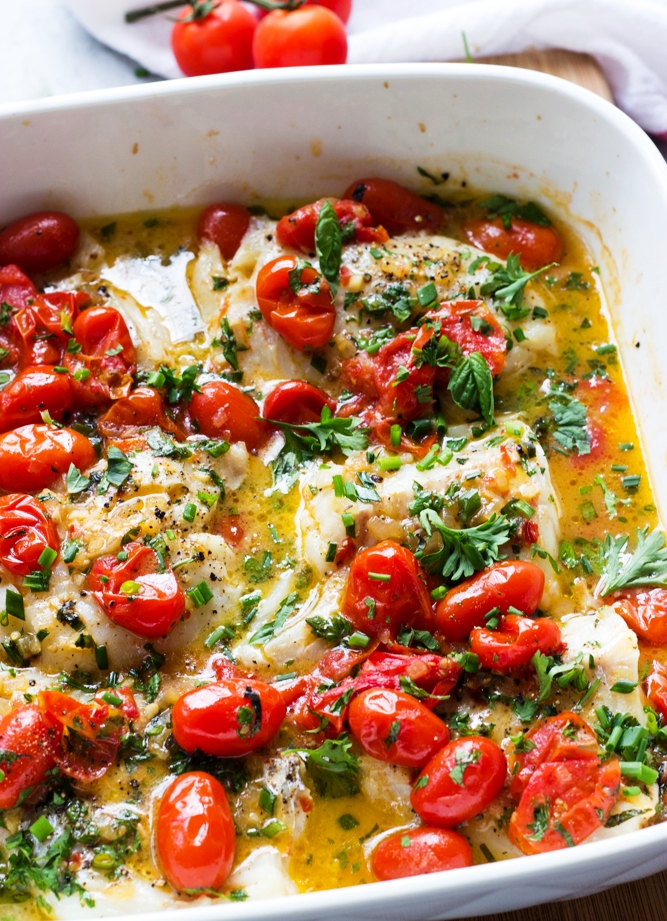 Salmon-and-summer-veggies-in-foil
This salmon is packed with flavor, full of nutritious ingredients, it's easy to make and clean up is a breeze.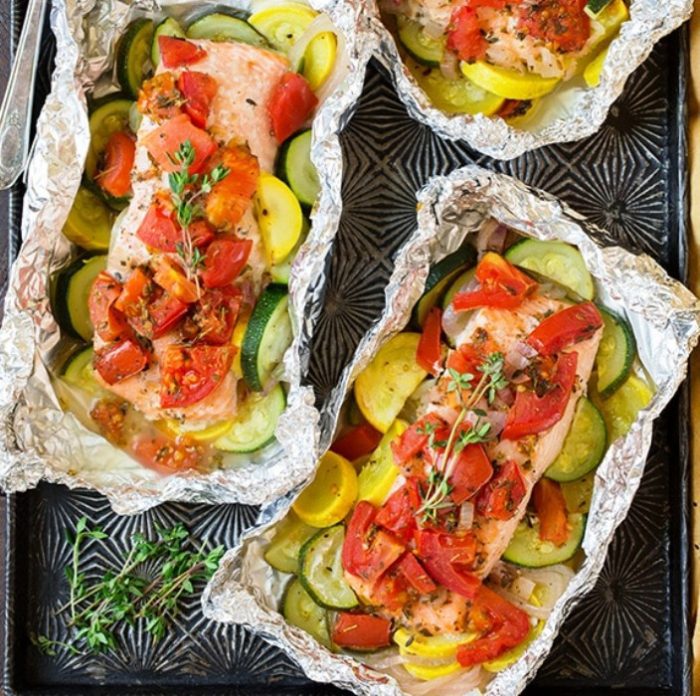 Honey-garlic-butter-salmon-foil
A delicious 4-ingredient honey garlic butter sauce is baked with a whole side of salmon, wrapped in foil, baked and broiled (or grilled) for that extra golden, crispy, caramelized and flakey finish.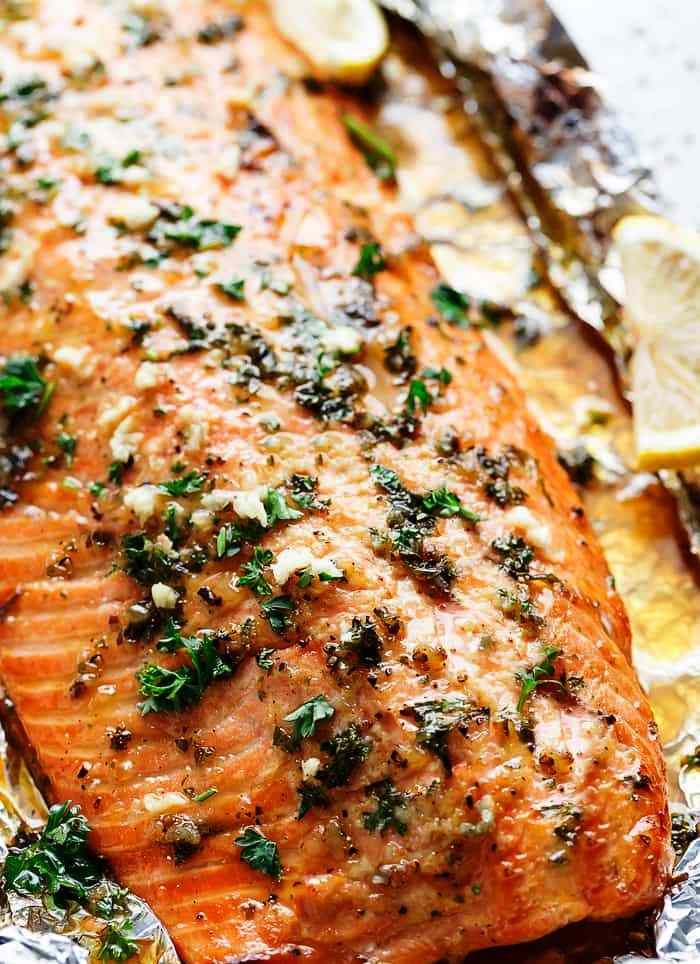 White-fish-with-lemon-butter-sauce
The flavors of garlic, butter, and lemon fuse together to create a healthy and mouthwatering meal the whole family will devour.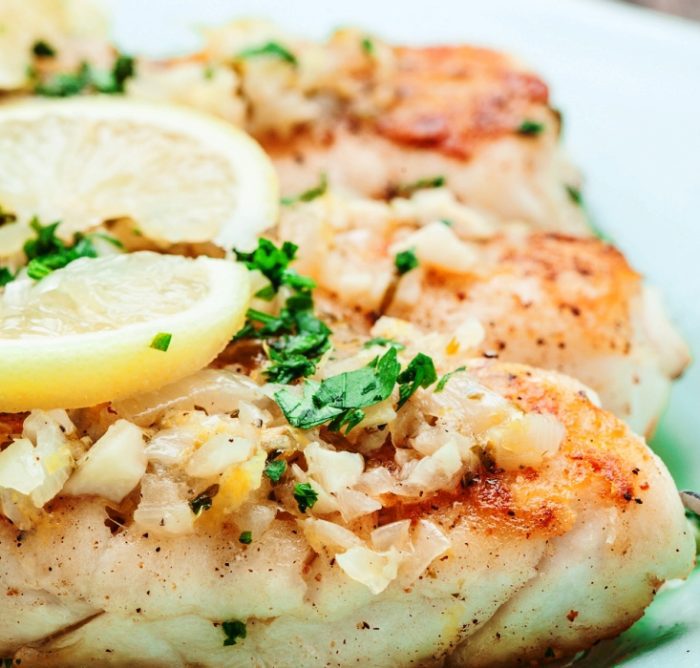 This Easy Poached Fish recipe that kids would love all the time.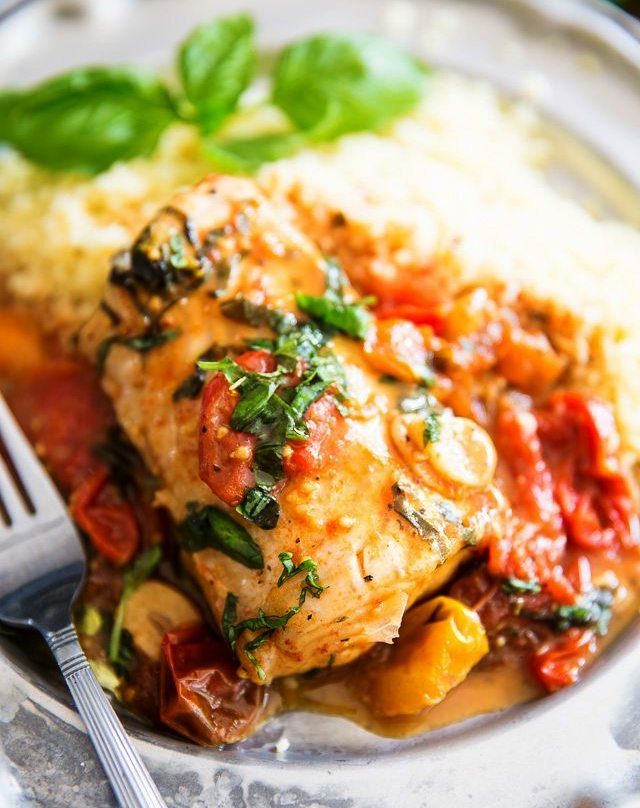 Lemon-pepper-parmesan-roast-trout
A super quick and easy lemon pepper parmesan trout roasted with asparagus and tomatoes.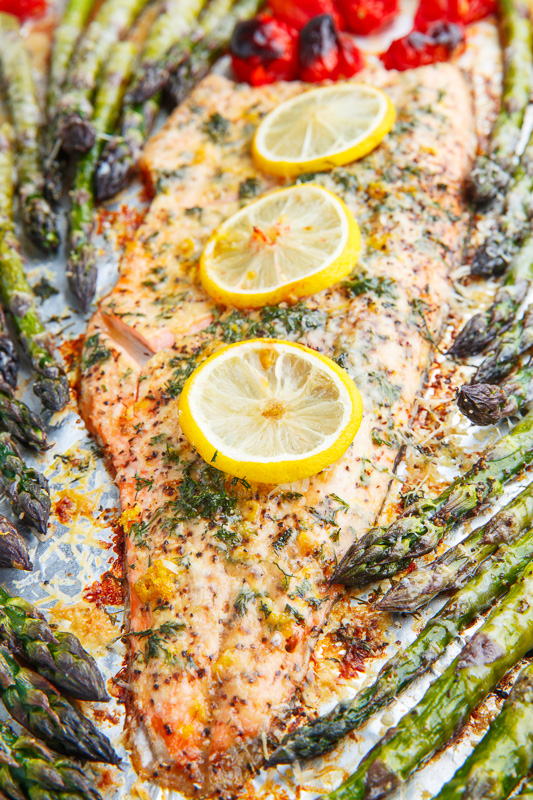 Baked-honey-garlic-salmon-in-foil
Flaky honey garlic baked salmon is dinner perfection in just 20 minutes. This salmon recipe is baked on a sheet pan for an easy dinner everyone will love.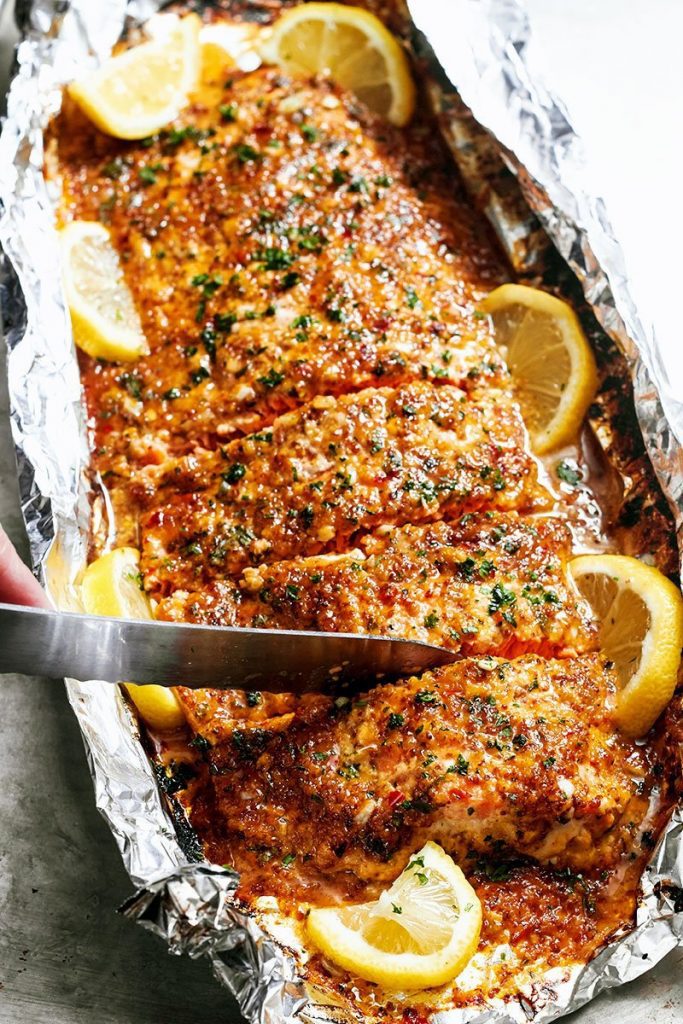 Cheesy, comforting, Fresh Salmon Casserole. Kids love the shell-shaped pasta. I love the fresh salmon casserole.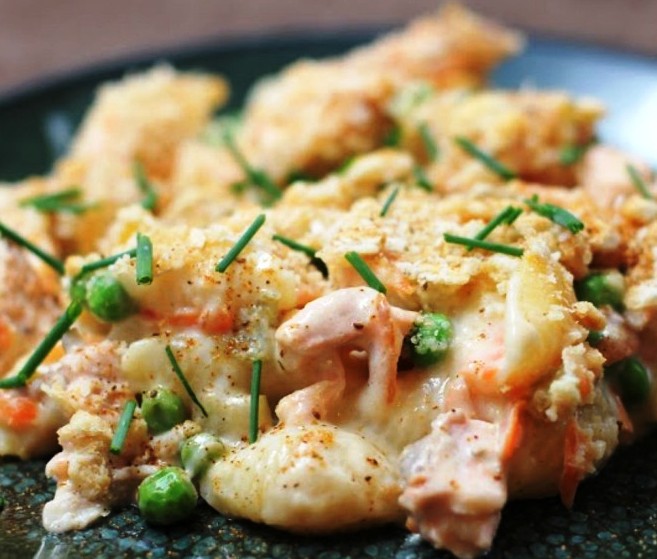 The classic tuna casserole recipe is all grown up with sautéed mushrooms, Colby jack cheese, fried onions and more.