Crunchy Coleslaw Salad recipe to add to the salads or a cold side dish. An easy and quick carrot and cabbage salad for a braai or Bbq.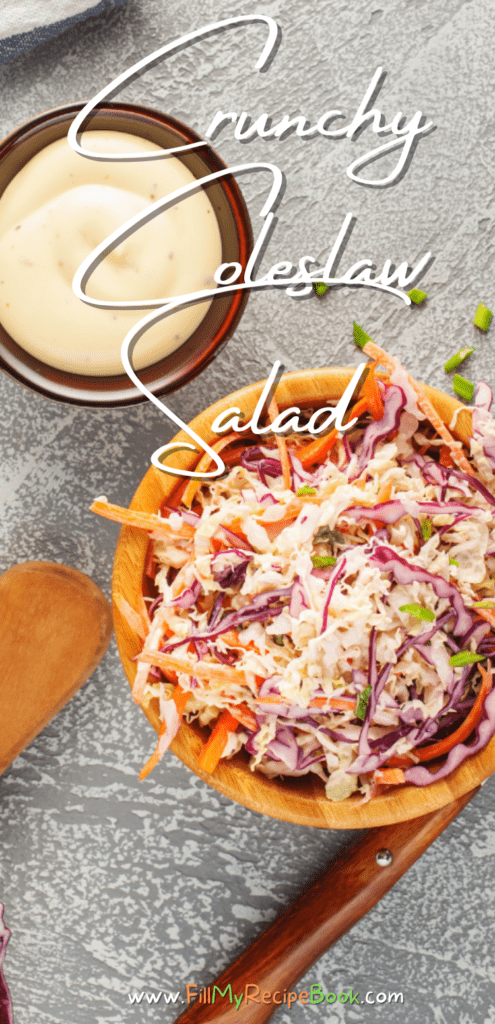 Crunchy Coleslaw Salad
A healthy green salad to make for a side dish. This coleslaw salad keeps well for a few days and is actually better tasting after a day.
How to.
Grate the cabbage and carrots and a small red onion for color unless you are going to add a small amount of the red cabbage in. You could do the opposite if you prefer to have a redder salad to go with your meal.
The green cabbage grated.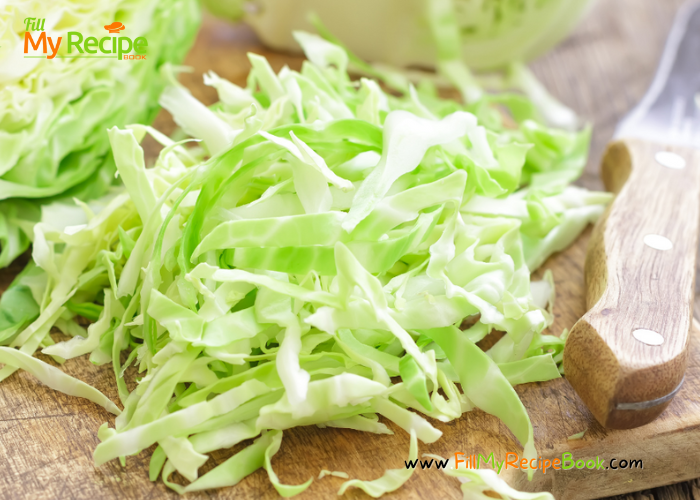 Some sweet carrots grated for the crunchy Coleslaw salad.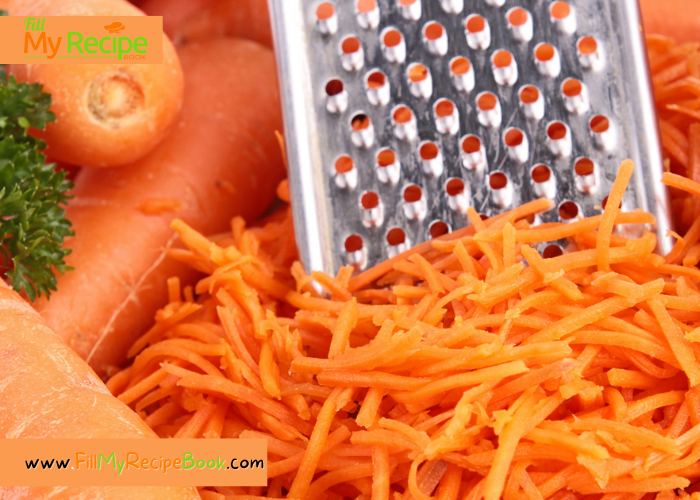 Just love these red onions that would be finely chopped as well to add the red color in the salad. Other wise you could use some red cabbage.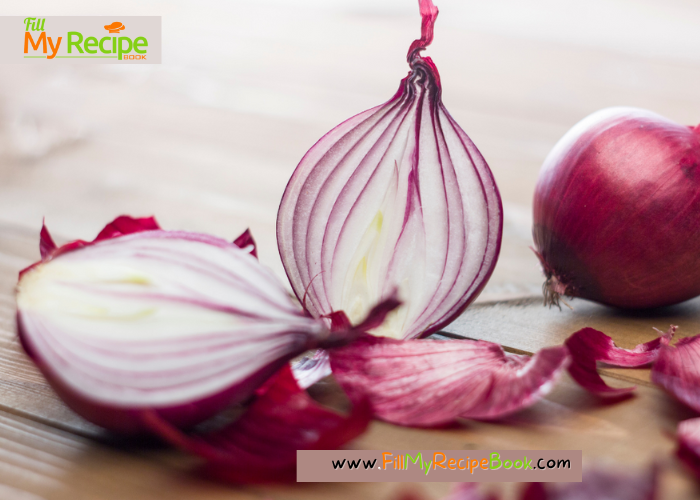 All the ingredients mixed as per recipe and the sauce added. Mix all thoroughly and keep in the fridge for at least 2 hours before serving.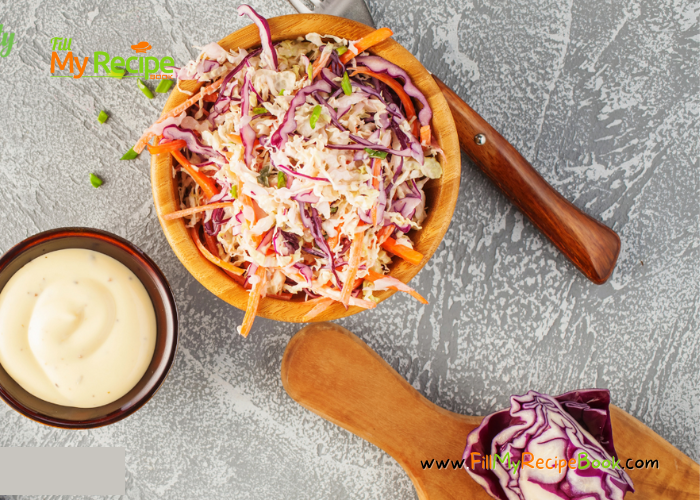 You may want to add this Greek salad recipe to —-> Fried Fish and Chips with Salad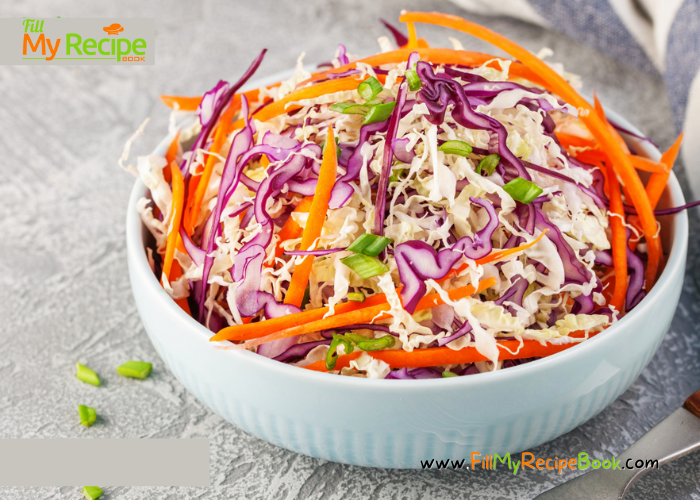 This very easy and quick coleslaw salad to add to the other cold salads you serve as side dishes with cold meats or braai.
Recommendations.
(click the highlighted heading for the recipes)
Recipe ideas to create for A Braai or Barbecue for Fathers Day
A great few Christmas cold side dish salads to choose from.—–> 21 Healthy Cold Christmas Salads Recipes
Make a braai menu with these side dish ideas.—–> 10 Best Braai Salad Side Dishes
Try these amazing delicious vegetable recipes. —-> 24 Easy Veggie Side Dish Recipes
Get these salad ideas to create —–> 19 Amazing Salad Recipes and more salad ideas to create —–> 18 Quick Salad Recipes
You will also love these —–> 12 Flavorful Cabbage Recipes
Sharing Thanksgiving side dishes to create —–> 27 Thanksgiving Side Dishes
Ideas for a vegetarian Christmas meal —–> 34 Vegetarian Christmas Dishes Recipes
Did you know you can enjoy a braai or barbecue as a vegetarian? get these ideas —–> 25 Vegetarian Braai or Barbecue Recipes
Summer Barbecue or Braai side dishes recipe ideas —–> 19 Easy Salad Recipes Ideas
Print
Crunchy Coleslaw Salad
Crunchy Coleslaw Salad recipe to add to the salads or a cold side dish. An easy and quick  carrot and cabbage salad for a braai or Bbq.
Author:
Prep Time:

5 min

Total Time:

5 min

Category:

Salad
Ingredients
1 green Cabbage 
3 medium carrots
1 red onion
(grate all of these)
1/2 cup of small raisons
Sauce.
1/2 cup of Mayonnaise
2 Tbsp of white sugar
1 1/2 Tbsp of lemon juice
1 Tbsp of white vinegar
1/4 tsp of Himalayan salt
1/2 tsp of ground pepper
Instructions
Obtain a mixing bowl and mix all the ingredients for the sauce with a whisk. Until smooth.
Add the grated cabbage and carrots and some onion.(for color and taste)
Then add the raisons and mix the ingredients all together.
Leave stand in the fridge for  at least 2 hours, so that the cabbage and carrots absorb the sauce and make the salad better.
Notes
This coleslaw salad is best kept for a few hours before eaten as the cabbage and carrots will absorb the mayo sauce mix. Even better the next day. Great holiday and Christmas side dish.
Keywords: Crunchy cole slaw salad for a side dish.
Some other salads to make with the meal you serve. They would complement your Grill Braai or Barbecue meat very well. Served with the Christmas lunches cold roasted meats as well. Side Dishes to choose from.
Choose more No Bake Stove Top Recipes.
Download your FREE Printables to help with in the kitchen.