A Simple Grilled Meatball Sub Recipe to put together for a quick and easy meal for supper or lunch and weekends, with melted cheese.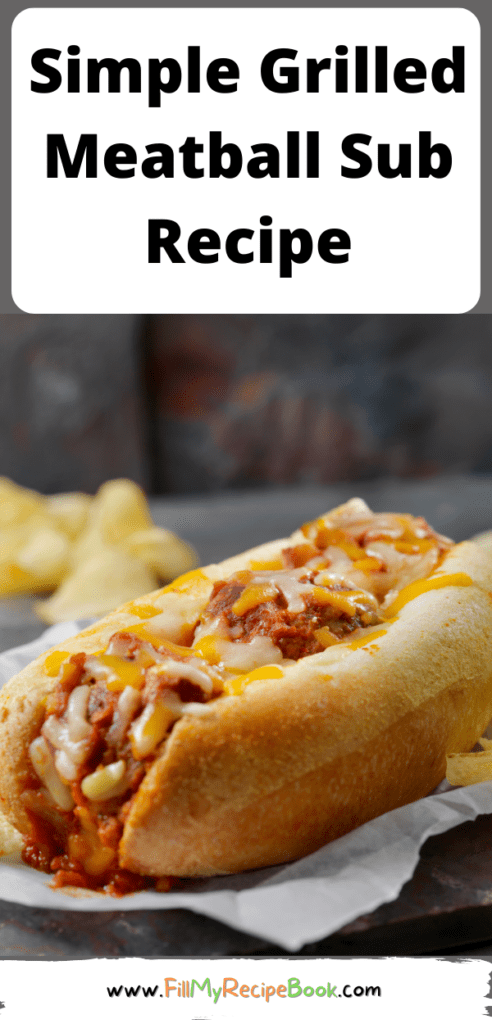 Simple Grilled Meatball Sub Recipe
A simple grilled meatball sub recipe with melted mozzarella cheese and tomato paste on a grilled garlic butter bun. A light lunch or supper for a weekend or family. Kids will love this and you can use your left over meatballs or ground minced meat for the fillings. Grill in the oven or do an oven bake, its quick and tasty.
What should I put on my meatball sub?
Topping for subs ideas.
Sliced Provolone Cheese.
Grated Mozzarella.
Grated parmesan.
Marinara sauce
Alfredo sauce
Bell peppers sliced
Sliced sautéed onions.
Fresh basil or dried Italian herbs.
What is a meatball sub made of?
The sandwich bun consists of a hot dog or French roll bun and such as Italian bread, baguette and meat balls. Firstly grilled with garlic butter then marinara sauce and added meatballs with cheese and herbs grilled on top.
What veggies to get on a meatball sub?
To make a meat ball sub mor filling and to add a crunch you can add some cut bell peppers and sauteed onions, or even some mushrooms for that extra crunchy and tasty healthy meal.
Ingredients
Follow the recipe attached for the full amounts and instructions for this simple meal.
hot dog or French buns
mozzarella cheese dash of cheddar for color.
butter and garlic powder
marinara sauce or pizza base tomato sauce
(click the highlighted headings for the recipes)
How To
This is such a simple recipe and you will love to make it for your family for a Saturday lunch or other meals. Obtain some hot dog or French roll buns. Open them enough to add the ingredients and add the meat balls and top with cheese and herbs. Grill or oven bake to melt the cheese.
Follow the instructions in the recipe attached for best results.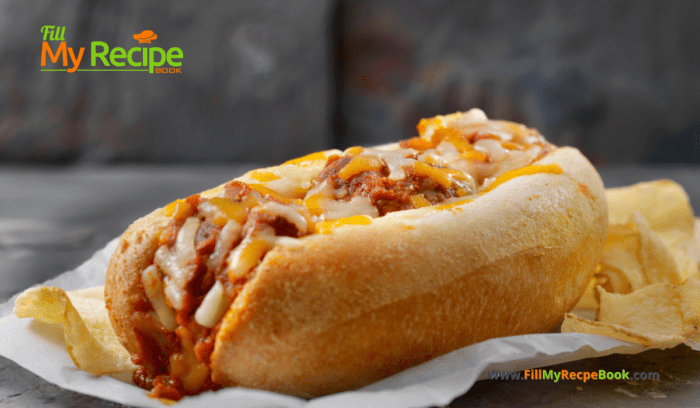 Add as much cheese as you prefer, and cheddar and mozzarella cheese for the topping.
Some people like to serve with potato chips. or fried chips.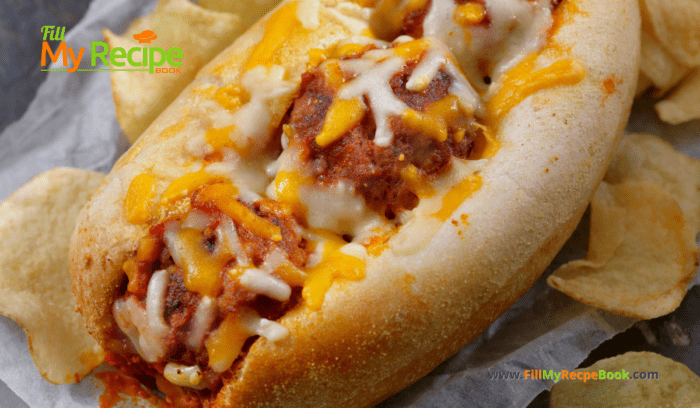 Makes a delicious and filling meal for a family. A Saturday brunch or lunch is the favorite time to make these. They are similar to a pizza but with a role.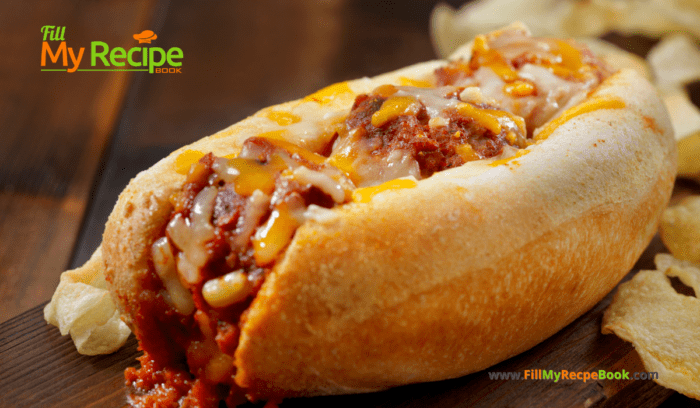 Serve with fried potato chips for a full meal. Kids will love this.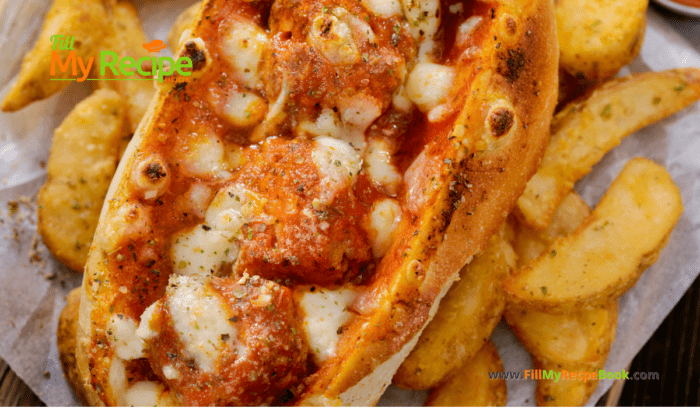 Recommendations
(click the highlighted heading for the recipe)
Get more ideas to make all different types of subs —-> 10 Yummy Homemade Subs Recipes
Print
Simple Grilled Meatball Sub Recipe
A Simple Grilled Meatball Sub Recipe to put together for a quick and easy meal for supper or lunch and weekends, with melted cheese.
Author:
Prep Time:

5 min

Cook Time:

10 min

Total Time:

15 min

Yield:

2

Category:

Dinner or lunch, meals

Method:

grill, oven bake
Ingredients
6

precooked meat balls or left overs. (or more depending on size)

2

French or hot dog rolls
Some pizza tomato base or marinara sauce for two buns.

1/4 cup

of butter soft

1 teaspoon

of garlic powder

3/4 cup

of grated mozzarella cheese (or other preferred)
Italian Herbs and spices
Instructions
Turn on the Grill of the oven. If not then bake the buns in a heated oven of 200 Deg. C (400 Deg. F)
Cut the buns in half but not totally through. You would want to open them and fill them with the contents without them pouring out.
In a bowl with the soft butter add the garlic powder and mix well. Spread the garlic butter inside the bread rolls and place in the oven under the grill to slightly melt and brown in the oven. For 2 minutes. The buns will brown more with the filling in.
Add your tomato paste or marinara sauce in the buns.
Take your precooked meatballs or left over meat balls and place them in the middle of the buns on top of the tomato sauce.
Grate the cheese and sprinkle over the top and add the Italian herbs.
The buns should be placed on a grilling pan, or grid. Or on a greased or lined baking sheet with the tops facing the grill. or up.
Grill until the cheese has melted and browned slightly. (the bun will be toasted nicely as well) about 3-5 minutes (just watch the buns)
For the oven without a grill follow the same instructions. But just watch for when they are done and cheese is melted. Should take 10 – 12 minutes. The same as a pizza.
Serve on a plate with salad or enjoy as such just like a pizza.
Notes
Some left over meat balls or ground mince meat will also work well.
Keywords: Simple Grilled Meatball Sub Recipe