A Homemade Vetkoek Recipe that is a favorite south African recipe and is filled with a few tasty fillings. The recipes included.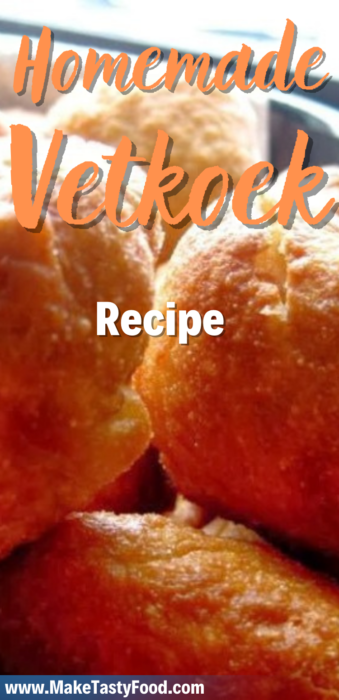 Homemade Vetkoek Recipe.
This recipe is popular, it is a south African favorite homemade vetkoek recipe, and many people make vetkoek. Some people make it as a meal often.
Homemade Vetkoek recipe Filling.
Fill the inside of the vetkoek with curry mince and a little veg for a meal. Otherwise use simple butter and jam in the middle. Snack and a light meal. Eaten warm is most delicious.
This homemade vetkoek recipe is fried in oil only until it turns around itself, then the outside is cooked.
It is an amazing versatile recipe and made with a few tasty and amazing fillings. Some are listed below and can be made from left overs.
Such as chicken left over from a roast then make a curry with it and fill the vetkoek.
Otherwise you can use bacon and egg for a breakfast. Then for a light snack or meal spread some jam and cheese on it.
More filling meals make the curry versions of chicken and mince.
For traveling you can cook the vetkoek with a boiled egg inside or add cooked boerewors inside with some homemade tomato and onion sauce.
A vegetarian can make spinach and feta fillings or salad fillings. It so versatile and delicious.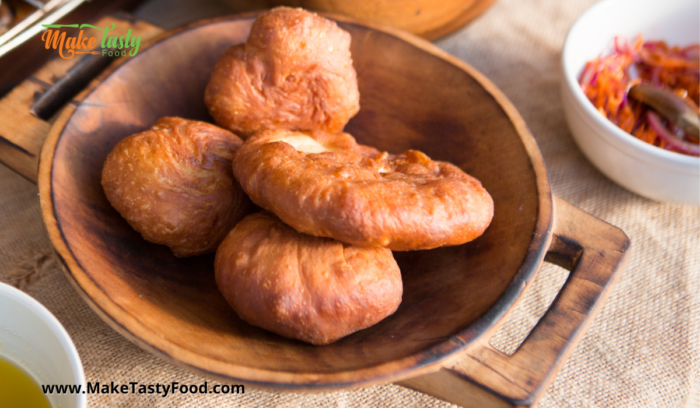 Not forgetting about Fathers Day. Make these for him.—–> 16 Fathers Day Breakfast or Brunch Recipes
Print
A Homemade Vetkoek Recipe
Homemade Vetkoek Recipe. Is a favorite south African Homemade vetkoek recipe that is versatile and made with different fillings. Simple jam or curry mince filling.
Ingredients
4

 x 250 ml flour (cups)

7

 ml yeast (

1 1/2 tsp

)

5

 ml sugar (

1 teaspoon

)

3

 ml salt (

1/2 tsp

)

600

 ml warm water or warm milk(or mixed)
Oil to fry in.
Instructions
Place oil to warm up on stove top later.
Sift dry ingredients together first.
Then add the milk a little bit at a time to make a smooth mixture, easier handling.
Knead the dough till elastic for about 8 minutes.
Smear some oil over the dough and place covered in a warm place till the dough has doubled in size. should take about 2 hours
Knead the dough down and cut into strips and knead them again, let dough cuts rise a little.
The oil will be heated and place the portions into the deep oil, to fry until they turn over themselves (or turn them)and are golden brown on both sides.
Remove when done and let them cool on paper towel to drain the oil.
Cut when cooler and fill with your desired filling
Keywords: homemade traditional vetkoek recipe
Fillings for the vetkoek. (click on the bold heading)
Other ideas.
Meat less snack, Vetkoek spinach and feta filling
Vetkoek lamb and hummus filling
Vetkoek egg and boerewors filling
Boiled egg and sauce filling.
You loved this Vetkoek, you will love these as well. Choose more No Bake Stove Top Recipes.
Download some FREE Printables to help in your kitchen.