Vetkoek Curry Chicken Filling. A South African favorite, vetkoek filled with curry chicken made with left over or cooked chicken.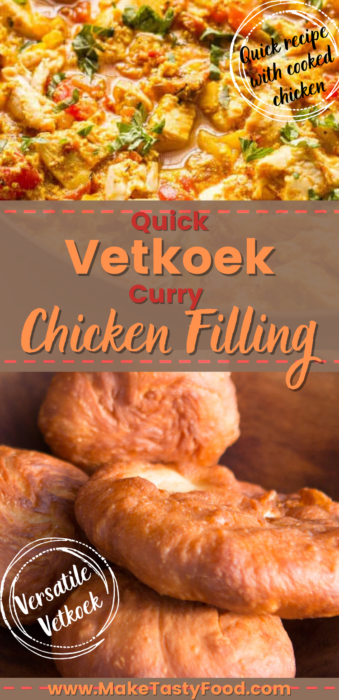 Vetkoek Curry Chicken Filling
To make this curry chicken for your vetkoek just use some left over chicken or chicken you already cooked. Shred the chicken as it will be easier to eat on the vetkoek buns.
How to with ingredients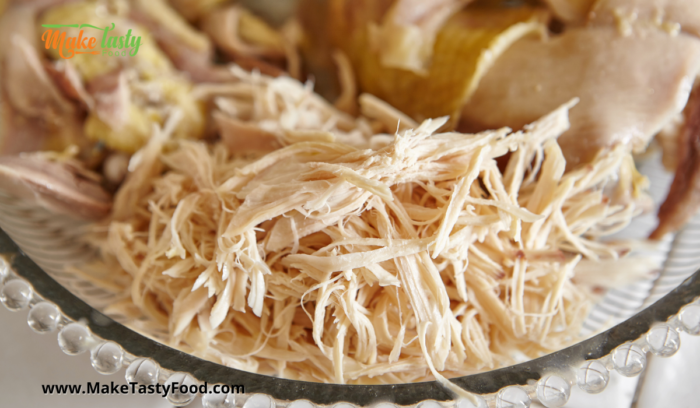 The vetkoek must already be made and waiting for you to fill it with chicken curry for a meal.
click for the recipe here.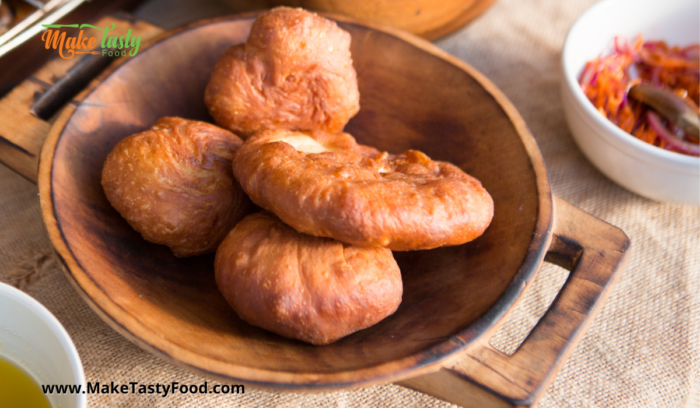 Get your ingredients ready, including your curry spices and salt and peppers. Its a simple and quick mix heated in a frying pan.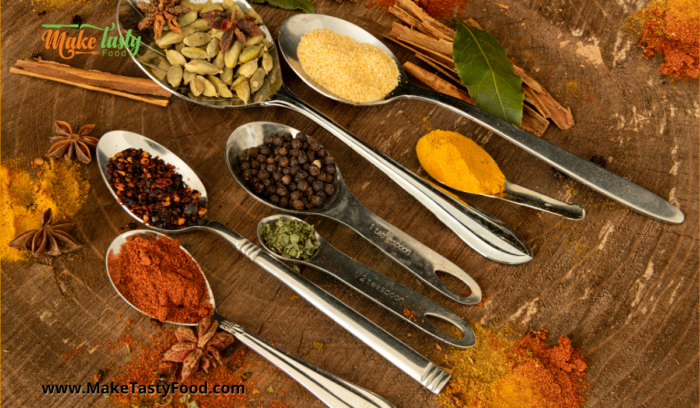 Below is the cooked curry chicken filling for your vetkoek.
All that needs to be done is to cut the warm vetkoek in half and fill it with the chicken curry mix.
Serve as a warm dish for supper or lunches. A favorite recipe and very versatile with other filling as well as the plain jam or cheese filling.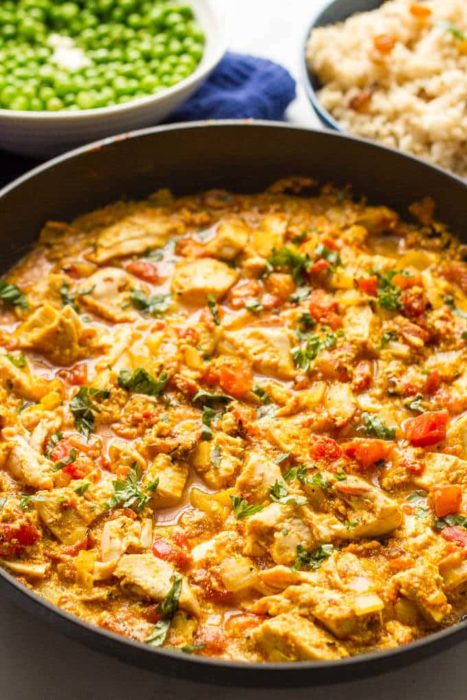 Vetkoek already baked and waiting to be filled with this quick vetkoek curry chicken filling.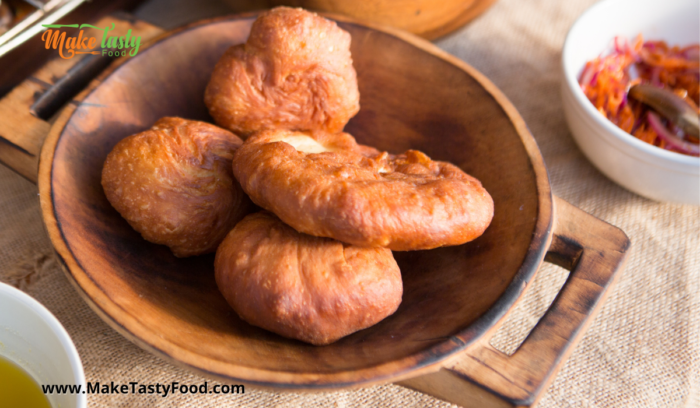 Recommendations.
Get more One Pot veggies recipes. —–> 16 Warm One Pot Veggie Dish Recipes
Get more curry recipe ideas —–> 19 Tantalizing Curry Recipes as well as these recipe ideas —- 16 Easy Tasty Curry Recipes
More spicy recipe ideas to create —–> 21 Easy Spiced Meals Recipes
Use left overs at Christmas time to make these recipe ideas —-> 25 Quick Christmas Leftovers Ideas
Get a few recipe fillings for vetkoek ideas —–> Recipes for Vetkoek and Fillings
Print
Vetkoek Curry Chicken Filling
Vetkoek Curry Chicken Filling. A South African favorite, vetkoek filled with curry chicken made with left over or cooked chicken.
Author:
Prep Time:

5

Cook Time:

5

Total Time:

15
Ingredients
2 teaspoons olive oil
1 small yellow onion chopped
2 cloves of garlic minced
1 Tbsp of curry powder
15 oz of roasted tomatoes (tomatoes drained)
1/3 cup of chicken broth.
1/2 tsp of Himalayan salt
1/4 tsp of black pepper
1/8 tsp of cayenne pepper
1 1/2 cups of cooked chicken shredded.
3/4 cup of plain non fat Greek yogurt
Instructions
Heat olive oil in a frying pan over medium heat.
Add the onion and sauté then add the garlic and sauté as well for about 30 seconds.
Stir in the curry powder with the chicken broth and cayenne pepper and salt.
Bring this mixture to a boil and stir now and again until it thickens.
Then add the shredded chicken and stir in and warm up with the mixture.
Turn off the stove and add the greek yogurt in and mix well until combined,
Pour the curry chicken mixture into a bowl and fill up the already made cut in half vetkoek. (recipe here)
Place on a serving plate and enjoy warm.
Notes
You can make this recipe from scratch and just cook some raw chicken cut up for about a few minutes before you sauté the onion and garlic.
Keywords: Quick vetkoek chicken curry filling
Of course you love vetkoek and here are more fillings to make as well as the basic recipe. (click on the bold underline for recipe)
Another recipe to use this filling for is;
Choose more No Bake Stove Top Recipes.
download some FREE Printables.