25 Quick Christmas Leftovers Ideas. Recipes to put together with chicken and left over vegetables for the next day, wraps are quick and easy.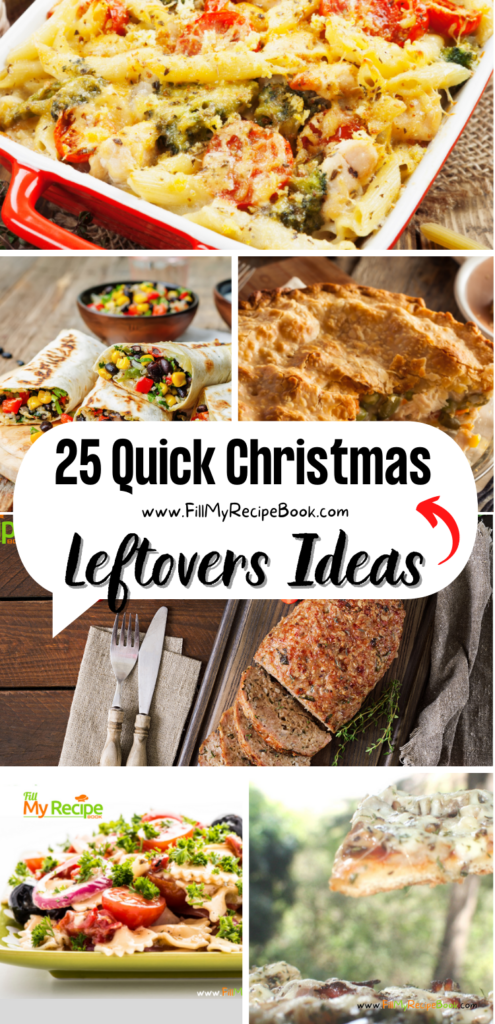 25 Quick Christmas Leftovers Ideas
Here are some ideas to make with all leftovers. Some salad or bread filling or salad rolls, even muffins or a quiche. Just get creative. Bake a casserole or pie as well. Add noodles. Use bought frozen puff pastry. Doesn't take long and you whipped up another meal. Enjoy
(click on the highlighted heading or image for the recipe)
Christmas Day Cold Meat Platter.
Christmas Day Cold Meat Platter. A family Christmas lunch consisted of a platter of roasted meats from the Christmas eve supper. With cold salads. Use the sliced left over roasted meats for sandwiches.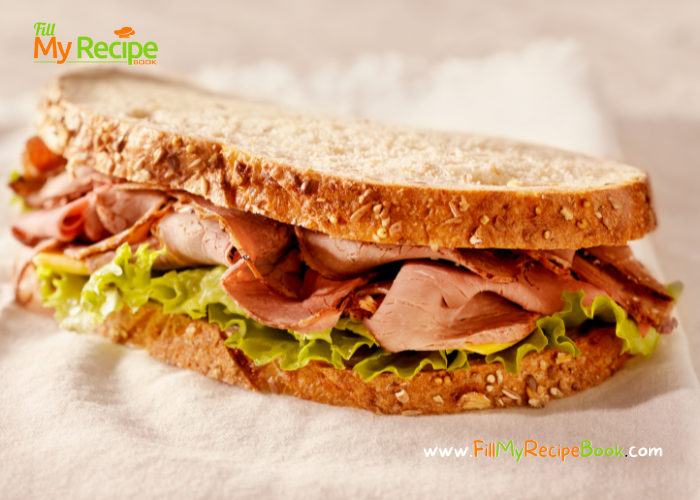 Creamy Chicken & Broccoli Pasta Casserole
Creamy Chicken & Broccoli Pasta Casserole dish with sauté mushroom and bacon. Mixed and baked with cheddar cheese and herbs and spices. An easy casserole to make with left over meats and veggies.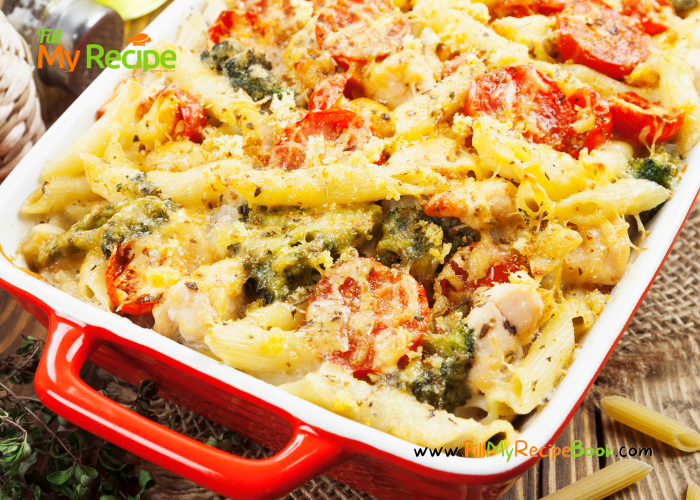 Creamy Chicken and Veggie Pie. An easy puff pastry pie with left overs. Here you can use your chicken and veggies to make a creamy Pie.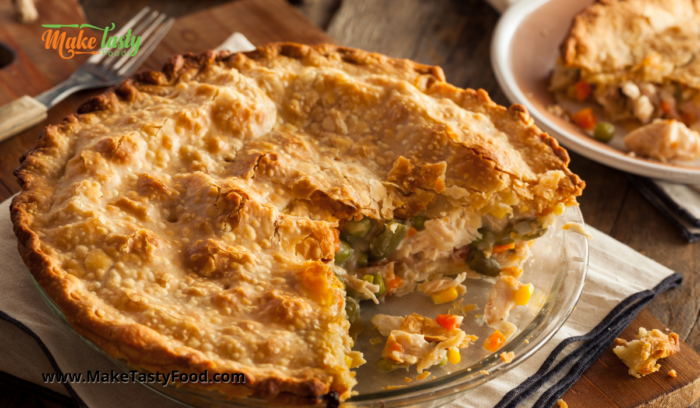 Easy Turkey Loaf from Leftovers
Easy Turkey Loaf from Leftovers of any type of meats and some vegetables. Use ingredients in your fridge to create delicious meals and save.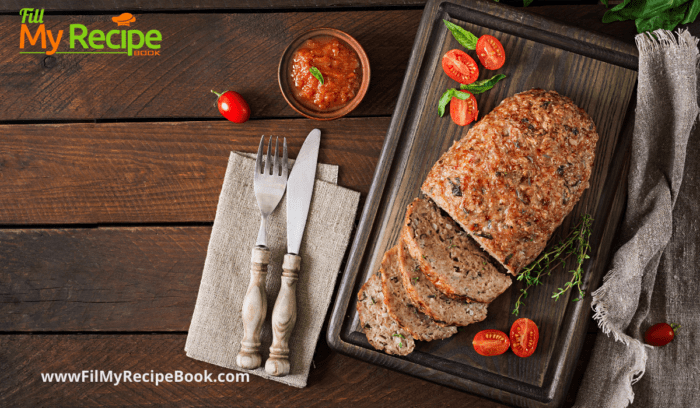 Make these Black Bean Corn Burrito Wraps for a light lunch or tasty breakfast meal . Easy tortilla vegetarian or vegan no bake recipe.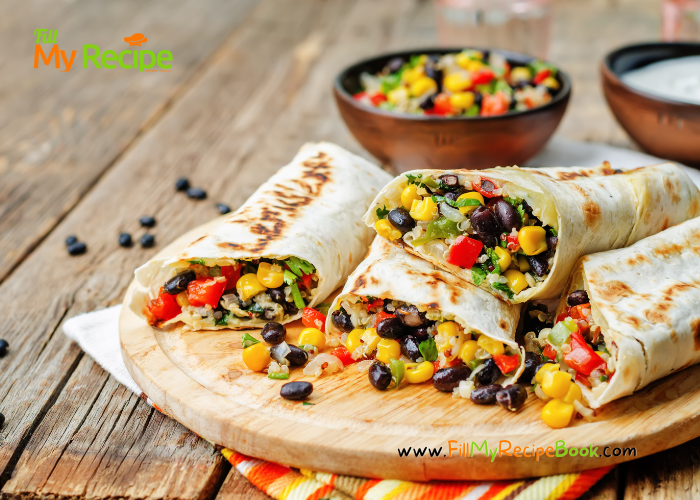 Easy Vegetarian Tortilla Wrap Recipe
Make this Easy Vegetarian Tortilla Wrap Recipe in a jiffy. A tortilla is a quick and light meal for a dinner or lunch at work or school. These are great for left overs.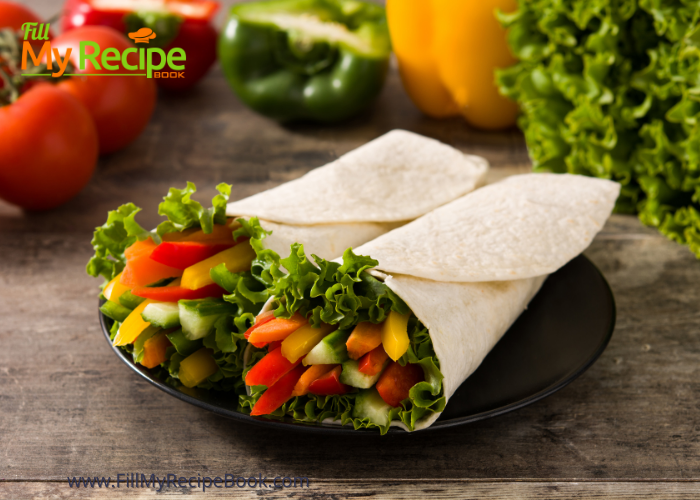 Tortilla with Avocado Spinach & Tomato
Tortilla with Avocado Spinach & Tomato for a light meal. A light meal to quickly make with some healthy salads and avocado, and lemon pepper. Fill the omelet with left over salads and veggies or meats.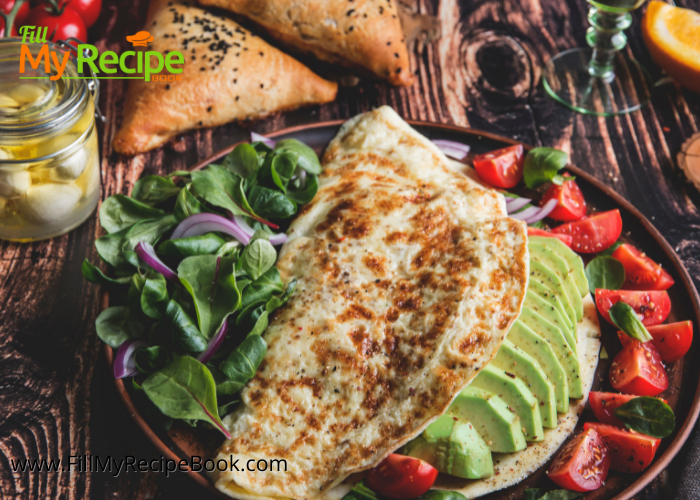 Crustless Salmon and Spinach Quiche
An easy gluten free Crustless Salmon and Spinach Quiche makes a versatile meal for breakfast lunch or dinner and is ready in minutes. Any fillings are great even left overs.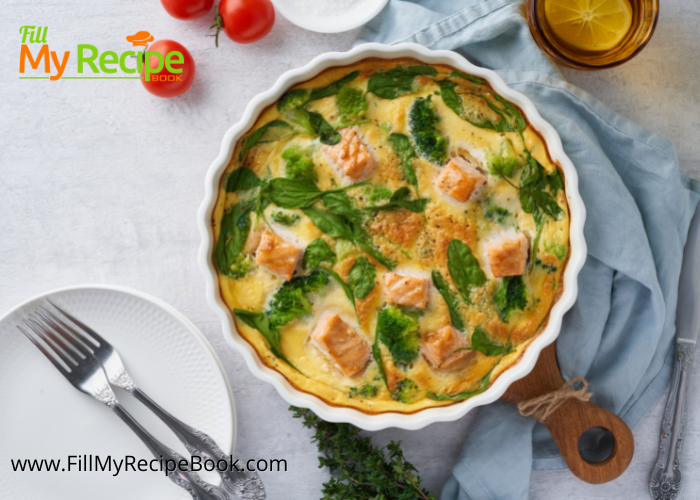 Quick Fajita Veggie Quiche. Fajita vegetables a versatile quiche is made for vegetarians or add meat of choice for meaty eaters.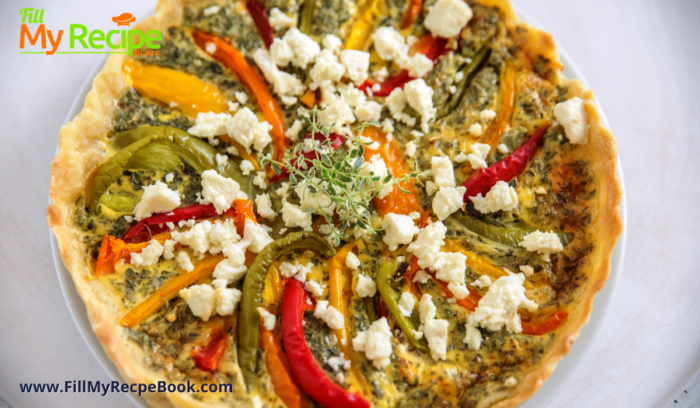 For a quick and easy weekend lunch or supper make this Quick Homemade Pizza filled with bacon and banana, herbs and cheese, or mini pizza. Use any left over salad or veggies for topping, get creative.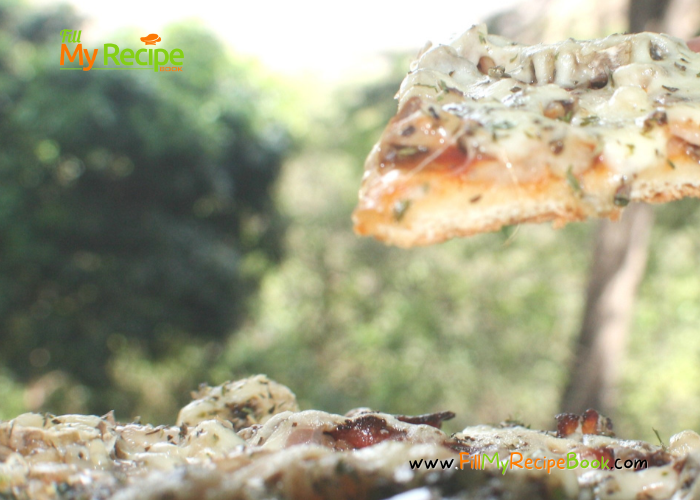 A Filling Homemade Chicken Salad
A Filling Homemade Chicken Salad. A colorful bean, corn and cheese and greens, chicken salad that is very filling with homemade sauce.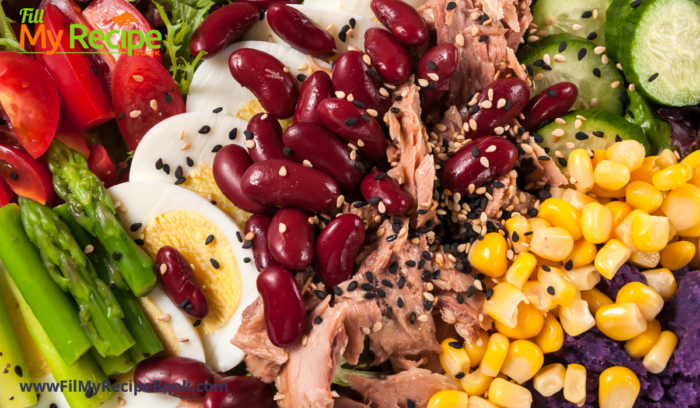 Simple Pasta Salad & Dressing. A simple salad to quickly put together with a few ingredients or left overs and a tasty mayo dressing.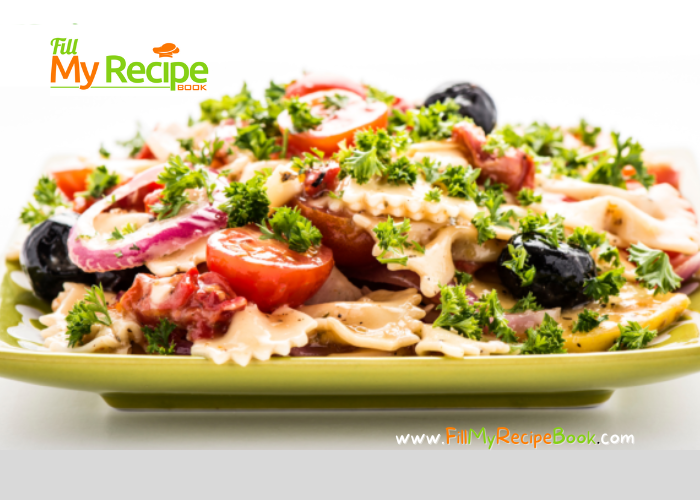 Chicken A La King & Rice is an amazing dish made from scratch with shredded chicken or left over chicken with a tasty rice dish and veggies.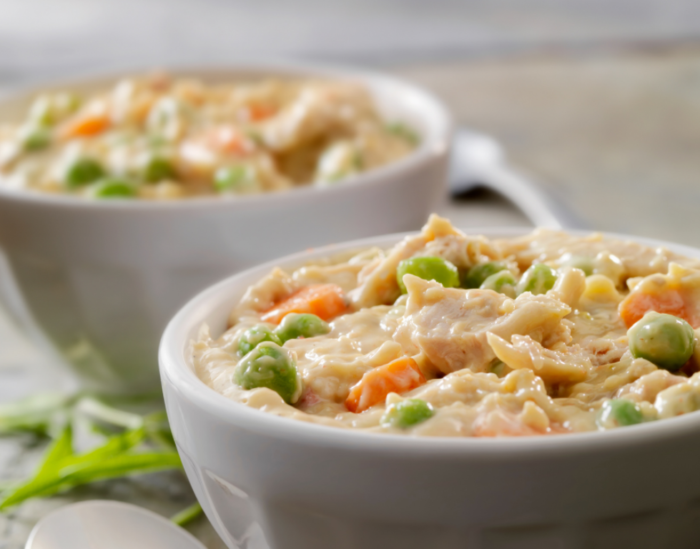 Vetkoek Curry Chicken Filling. A South African favorite, vetkoek filled with curry chicken made with left over or cooked chicken.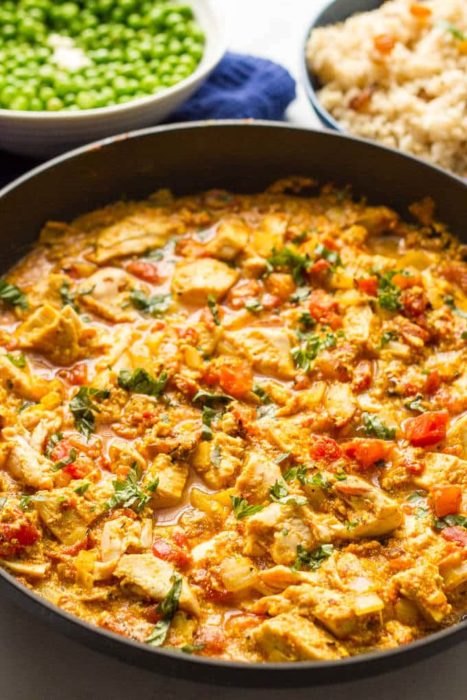 Crammed Savory Breakfast Crepes
Crammed Savory Breakfast Crepes. A use for those excess eggs make crepes filled with avocado and tomato and beans topped with cheese. Even use meats left over and salads to add for a filling.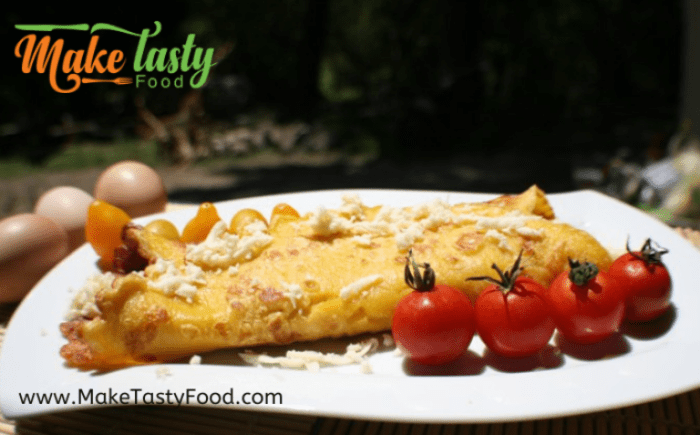 The Tasty Vegetable Dish recipe baked with your favorite vegetables you can add potato and bake in a Pyrex casserole makes the tastiest meal. Make this dish with plenty of left over vegetables as well.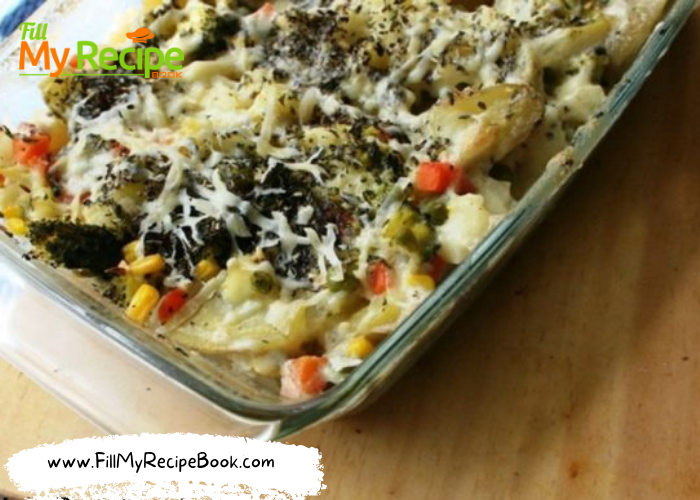 Leftover-turkey-stuffing-muffins-recipe
When it comes to Thanksgiving, the only thing better than the meal itself is, of course, the leftovers! And I'm no stranger to transforming Turkey Day extras into something special on the second (and third, and fourth…) day after the big feast. My latest creation? Leftover Turkey and Stuffing Muffins. I repeat, stuffing muffins.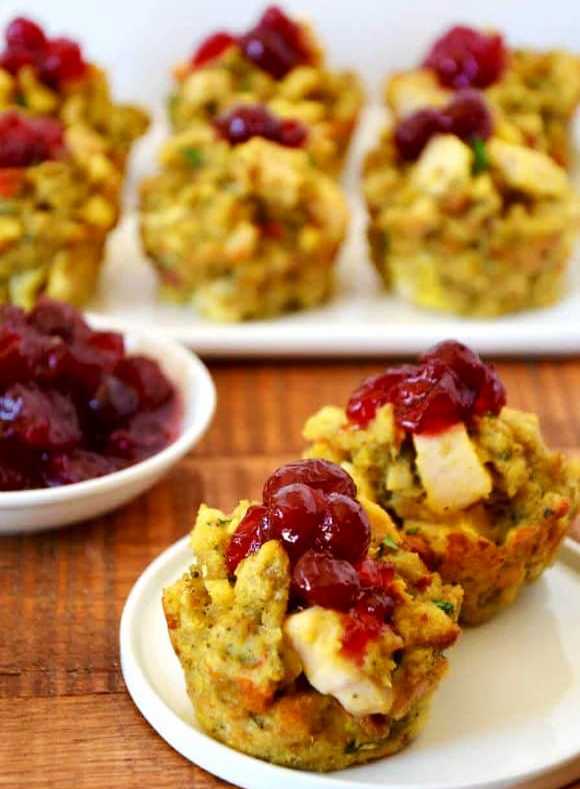 Leftover-turkey-pot-pie-cheddar-biscuit-crust-recipe
My family lives by one very simple motto when it comes to cooking during holidays: Leftovers are just as important as the main event!
You'll be glad of all that leftover turkey when you taste this delicious pie! It will also use up ham, gravy and a little sherry.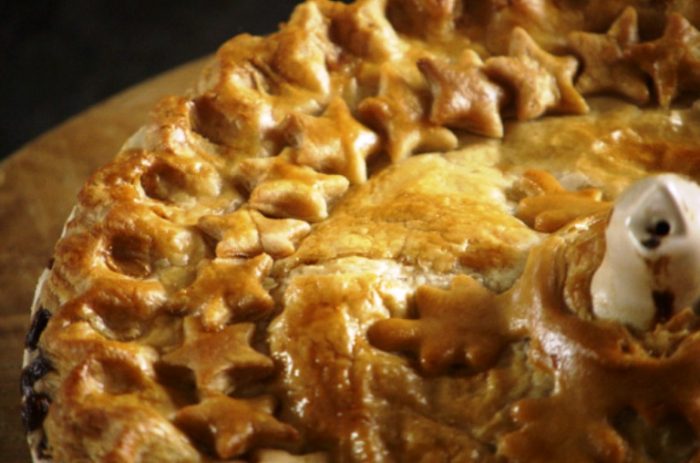 Leftover-turkey-noodle-casserole.
When you get tired of turkey sandwiches, whip up a creamy pan of Leftover Turkey Noodle Casserole to enjoy that Thanksgiving and Christmas turkey.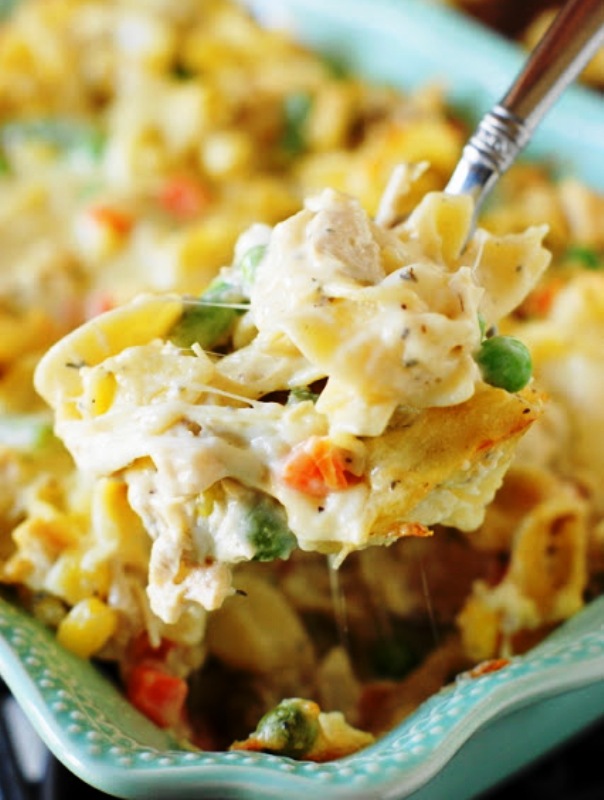 After the holiday, transform your leftover Thanksgiving turkey into this Leftover Turkey Salad made with the yummy fall flavors of fresh apple and pecans.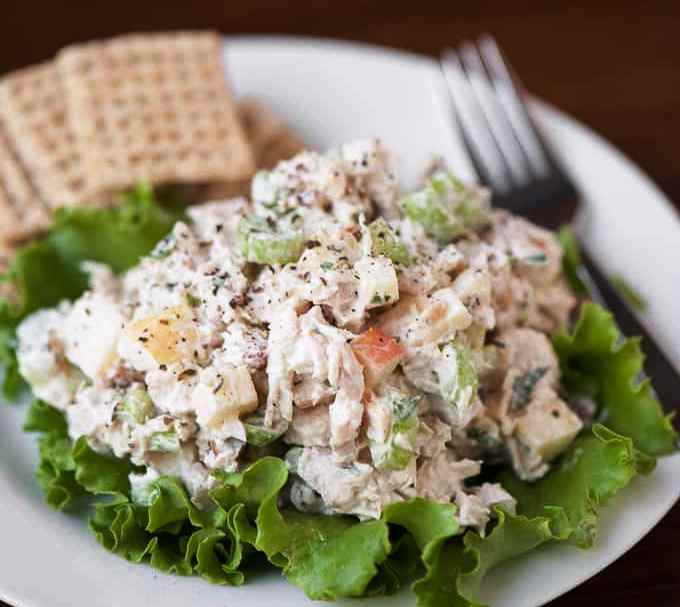 Thanksgiving Leftover Casserole combines all the flavors of the big meal in a simple, easy to make, never dried out dish. This is the best way to use up those leftovers!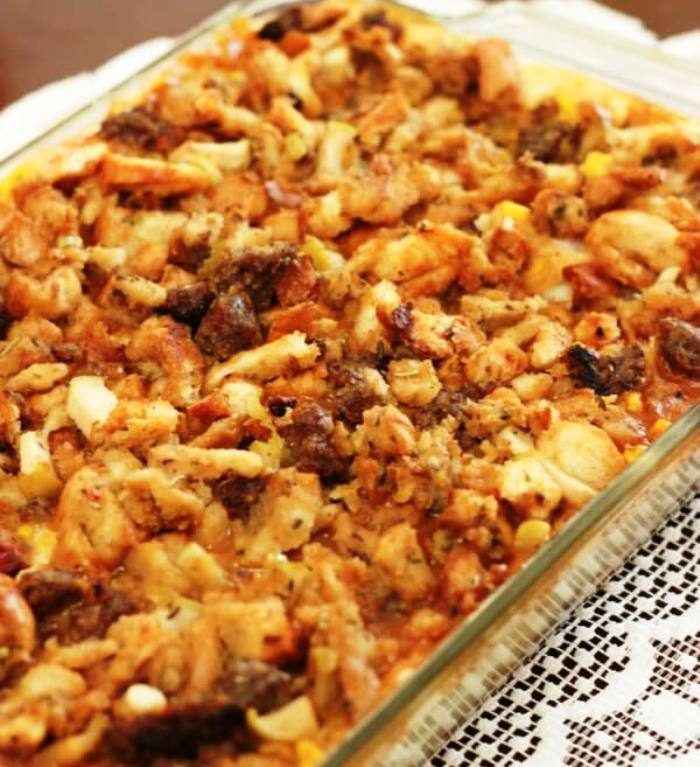 Whip up a simple turkey filling baked between layers of crescent dough, and you've got super tasty Turkey Crescent Bites.
Cook the potatoes and sprouts a couple of days ahead and chill. The bubble and squeak can be assembled and chilled the day before cooking.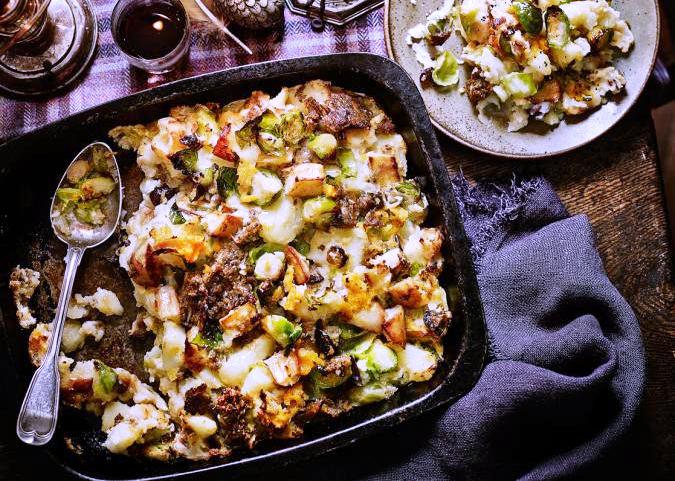 Simple ham cheddar cranberry melt sandwich
This simple ham cheddar cranberry melt sandwich is the perfect way to use up leftover Christmas ham. A perfect balance of sweet, salty, and cheesy.