Quick Fajita Veggie Quiche. Fajita vegetables a versatile quiche is made for vegetarians or add meat of choice for meaty eaters.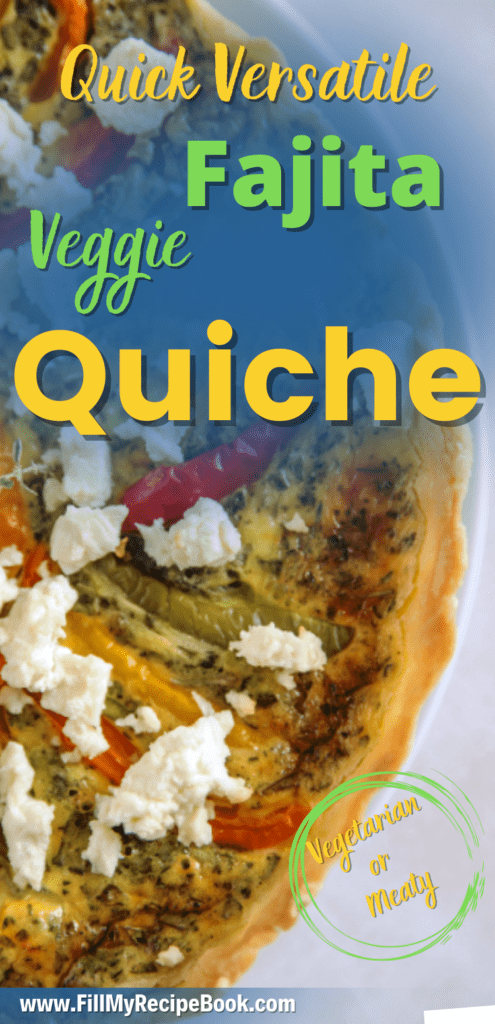 Quick Fajita Veggie Quiche.
Vegetables included in Fajita veggies are bell peppers of all varieties. red onions (my favorite), yellow onion, green onions. Thinly sliced jalapenos or pasilla peppers. thinly sliced portabello mushrooms. quartered roma tomatoes. cilantro.
A Texan-Mexican American or Tejano, diminutive term for little strips of meat cut from the beef skirt, the most common cut used to make fajitas.
Therefore this versatile quiche is a recipe for vegetarians or meat eaters the same. For a family that eats both such as our family members, this is a perfect recipe. You would have to make to anyway. One veggies and one including meat, or rather just do one and serve that up.
Great for breakfast, brunch, or anytime.
Ingredients.
How to
Chop up or slice the three different color bell peppers, Onions and any other ingredients you would love to add in.
Sauté the fajita veggies and onions.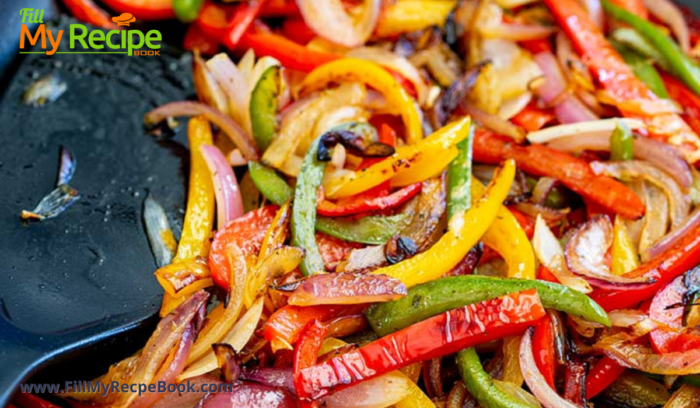 If you are making two one for vegetarians and one for meat eaters then this beef sauté dish below is what you would add in.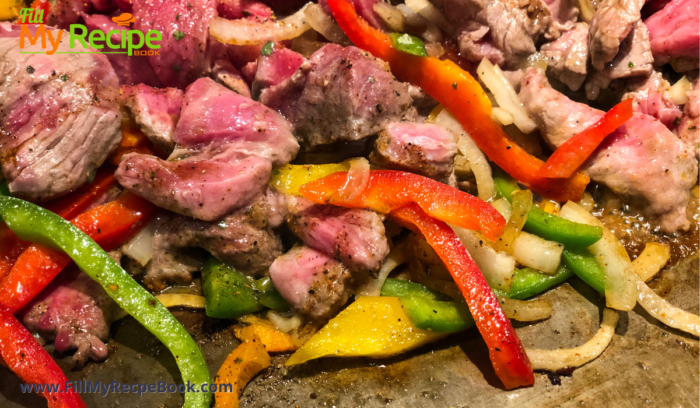 Make or obtain the pie base. (recipe not included for pie base. If you need a base for anti-inflammatory meal then use one baked with coconut flour)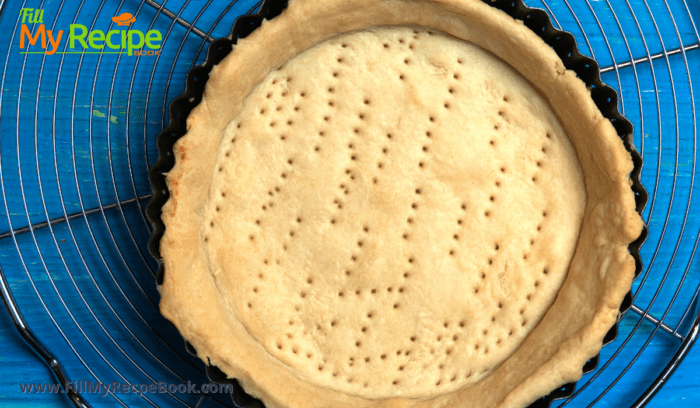 Fill with the ingredients and cheese.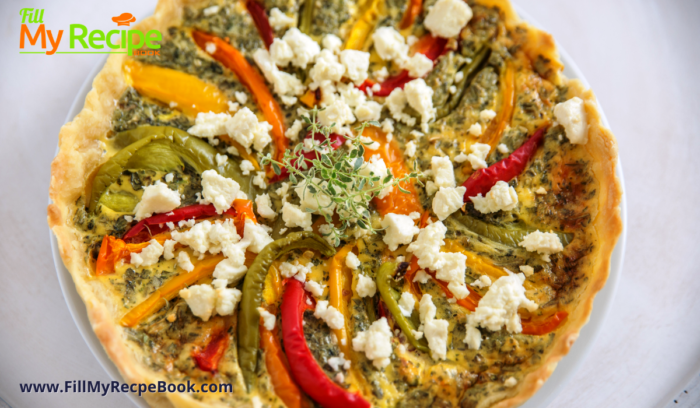 Peppers such as bell peppers, chili and cayenne peppers are loaded with vit C and antioxidants that have powerful anti-inflammatory effects. Chili peppers contain sinapic acid and ferulis acid that reduces anti-inflammatory conditions and supports healthy aging. Place a few peppers on this quiche with maybe some tomatoes that were sauté in a little olive oil for that extra goodness. (feta a goat cheese and swiss cheese and a coconut flour base are ingredients to use)
Baked to perfection, add some feta.
Recommendations.
(click on the highlighted word for the recipe)
Diabetic friendly recipe ideas to create —-> 15 Satisfying Diabetic Recipes
Get more light meals here.—–> 14 Quick Light Summer Meals. (click on the highlighted word for the recipe)
Not forgetting about Fathers Day. Make these for him.—–> 16 Fathers Day Breakfast or Brunch Recipes as well as these breakfast ideas —-> 20 Easy Vegetarian Breakfast Recipes
Get these —–> 9 Easy Crustless Quiche Recipes and —-> 13 Amazing Quiche Recipes
Some more tarts and quiches recipes —–> 16 Quick and Easy Veggie Tart Recipes
Get these recipe ideas —–> 16 Leftovers Dishes Recipes Ideas
Get these vegetarian recipes —-> 14 Vegetarian Freezer Casseroles Recipes
and more —– 13 Make Ahead Vegan Casseroles Recipes
Some ideas for a brunch. —–> 22 Tasty Brunch Recipes and make these ahead —–> 17 Vegetarian Christmas Breakfast Recipes
and these are other recipe ideas to try —-> 18 Yummy Fat Free Recipes
These are simple ideas that can be made with left overs —–> 21 Easy Meatless Monday Recipes
Use left overs at Christmas time to make these recipe ideas —-> 25 Quick Christmas Leftovers Ideas
Quick Versatile Fajita Veggie Quiche
Quick Versatile Fajita Veggie Quiche. Fajita vegetables a versatile quiche is made for vegetarians or add meat of choice for meaty eaters.
Ingredients

1 cup chopped red, yellow, and green bell peppers

¼ cup chopped white onion

1/12 cups low-fat or fat-free milk

1/1/2 cups shredded medium cheddar cheese

3 eggs (or equivalent cholesterol-free egg substitute)

1 tsp seasoned salt

9-inch ready-made piecrust

Some thinly sliced beef for meat eaters (optional)

A pie crust is not included.
Directions
Preheat oven to 325 degrees F (165 Deg.C)
Grill vegetables in a pan with light cooking oil until slightly soft
Place grilled vegetables on a paper towel to drain oil.
Arrange vegetables on a piecrust. Sprinkle with seasoned salt.
Mix milk and eggs in a medium-sized bowl. Add 1 cup of shredded cheese and stir until thoroughly blended
Pour the mixture on top of the vegetables inside the crust.
Top with remaining ½ cup shredded cheese.(Another flavor cheese can be substituted for the medium cheddar depending upon individual preferences.)
Bake for 50 minutes or until firm in the center and brown around the edges. Cool for 5-10 minutes before serving to allow quiche to become firmer.
Serving Suggestion: This quiche becomes a complete meal with a side garden salad, soup, and fresh fruit
Notes
This recipe is not recommended for microwave preparation because the sides tend to burn while the center remains soft.
more recipes to choose from.
Healthy Breakfast Sweet Potato Hash
Healthy Garlic Salted Kale Chips