Healthy Garlic salted Kale Chips. Fresh Kale and some natural ingredients to bake the chips that are tasty and a fresh and healthy choice.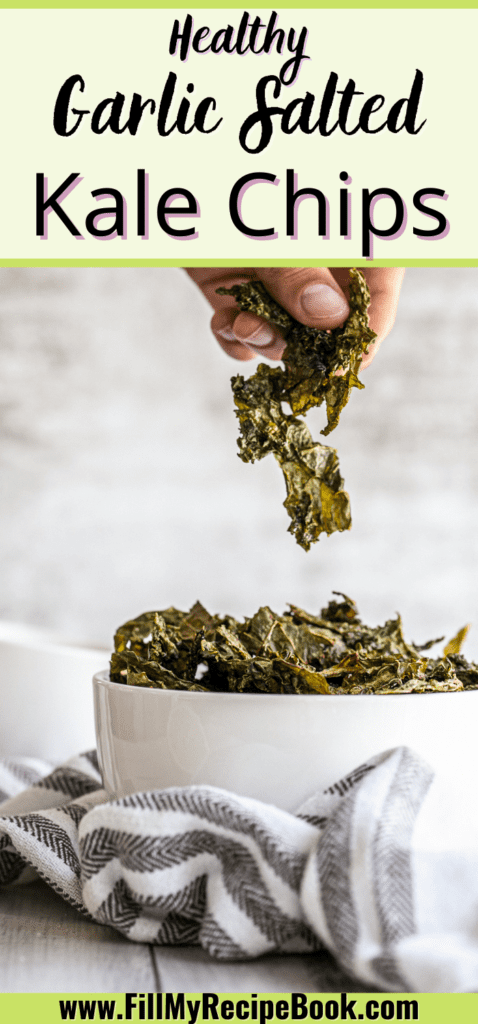 Homemade Kale Chips.
Why not eat these healthy kale chips made with a bunch of kale picked in your vegetable garden. Just olive oil them and salt and garlic salt added make them so tasty. Oven dried and eaten fresh as well as kept for 2 -3 days.
Pick the kale leaves and clean and break them up to pieces you can make chips with.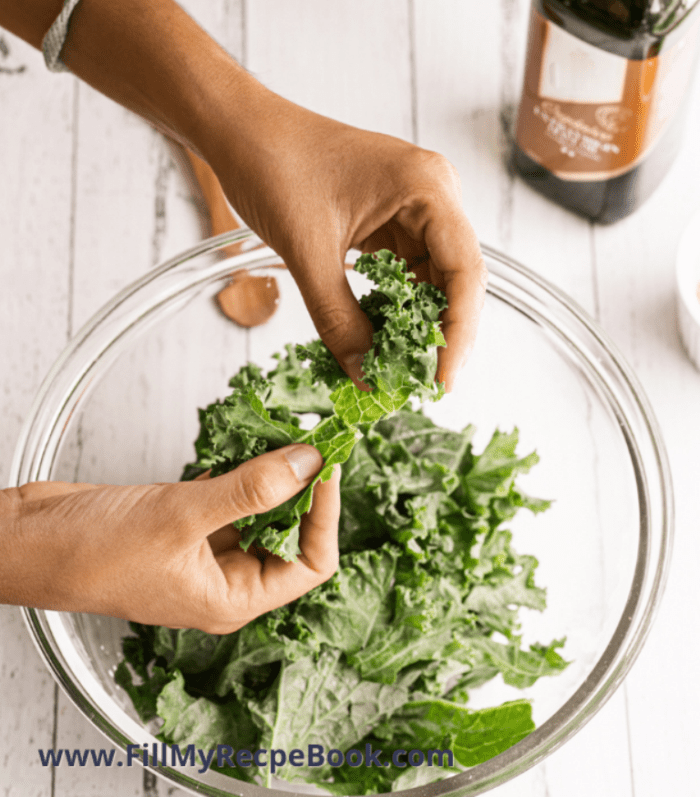 Mix the oil and ingredients according to the recipe below and drizzle over the kale.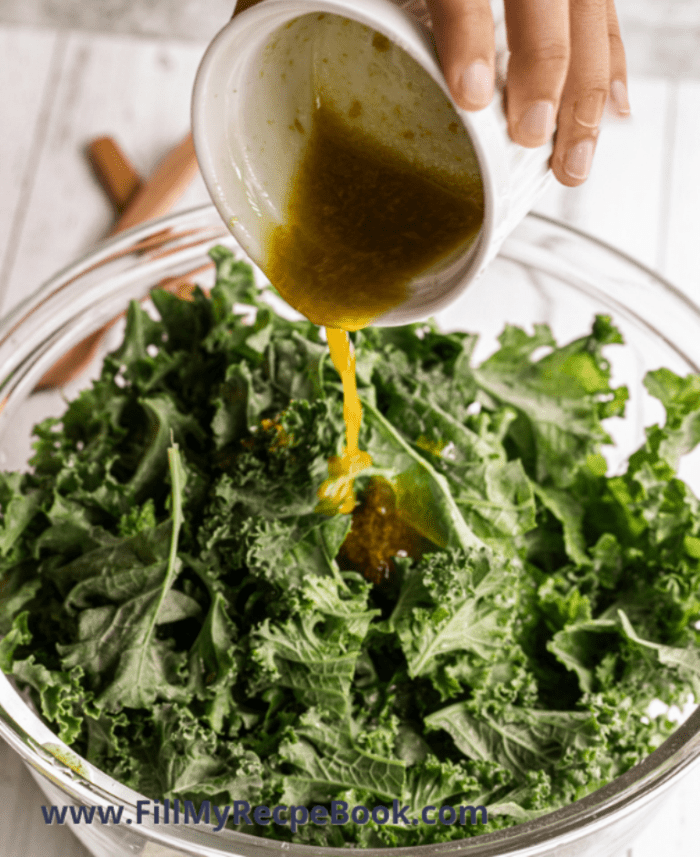 Baking
Whip them up with your hands so that all the chips are covered with the ingredients. Then spread them out on a baking sheet with wax paper or silicon sheet. Bake them to dry them and toss them until all dried and ready to eat.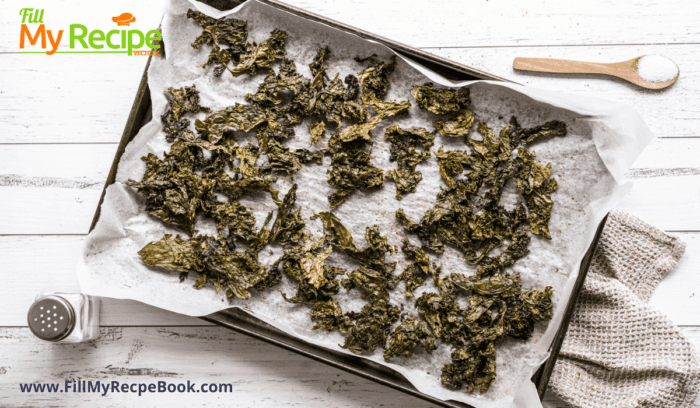 Dish them up when cool in a bowl, to enjoy and then you can add any flavors you like.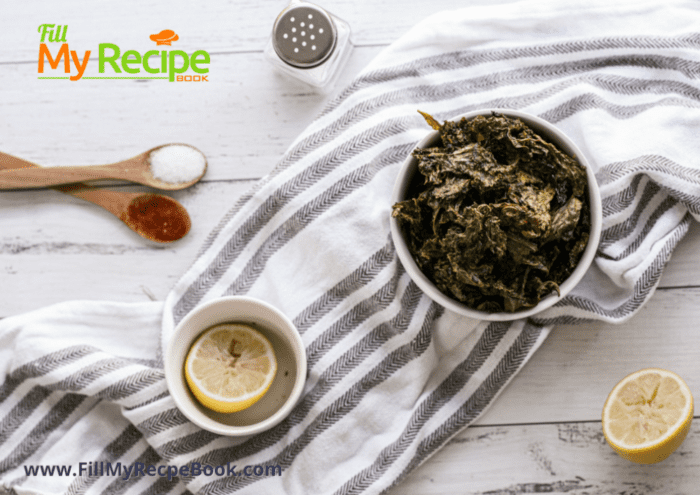 Freshly baked kale chips with tasty garlic and salt added to them when baking.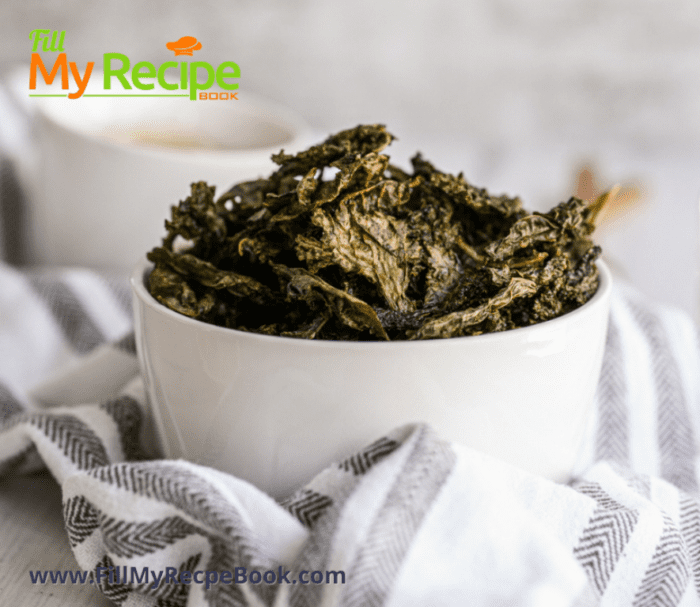 A bowl full of kale chips that are so much more healthy than the normal chips you buy.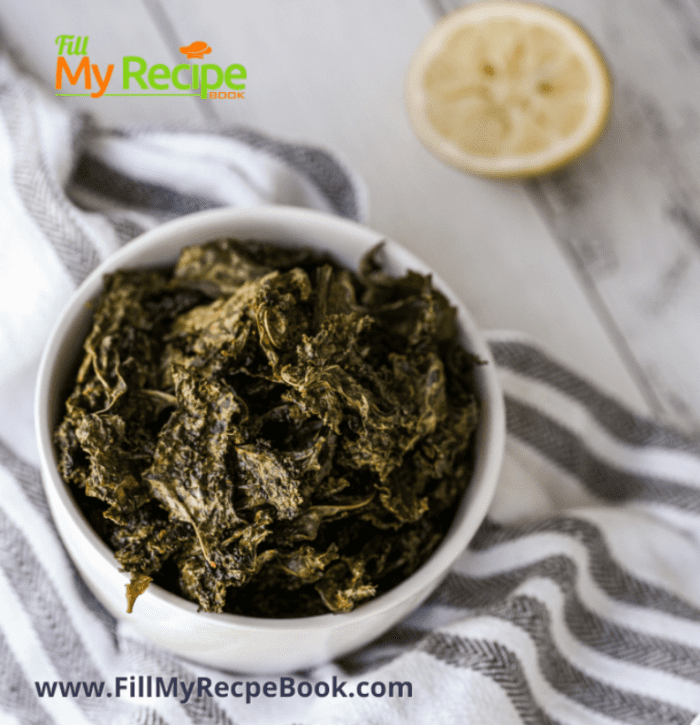 Print or save or download this recipe below to make for your family to enjoy as a healthy treat or snack.
Healthy Garlic salted Kale Chips
Ingredients
1 bunch of kale

2 tbsp olive oil

½ tsp garlic powder

1 tbsp nutritional yeast

¼ tsp salt
Directions
Preheat oven to 225 degrees F (107 C).
Rinse and dry kale, then chop with your hands into bite-size pieces.
In a small bowl mix oil with garlic powder, salt and nutritional yeast.
Add kale to a large mixing bowl and drizzle with the seasoned oil. Toss thoroughly to combine, using hands to distribute the oil and seasonings evenly.
Spread the kale over 2 large baking sheets, ensuring the kale touches as little as possible to help them crisp while baking.
Bake for 15 minutes, then turn the pans around and lightly toss/stir kale to ensure even baking. Bake for 5-10 minutes more, or until kale is crispy and very slightly golden brown. Watch closely as it can burn easily. Remove already crispy kale if needed, for them not to burn while the rest is still baking.
Remove from oven and let cool slightly – chips will crisp up even more once out of the oven.
Enjoy immediately! Best when fresh. Store leftovers covered at room temperature for 2-3 days.
some more healthy chip recipes.
10 Homemade Healthy chip recipes.