Watermelon and Melon Balls Appetizers recipe on toothpicks or skewers for a cool thirst quenching summer snack to hydrate in the hot days.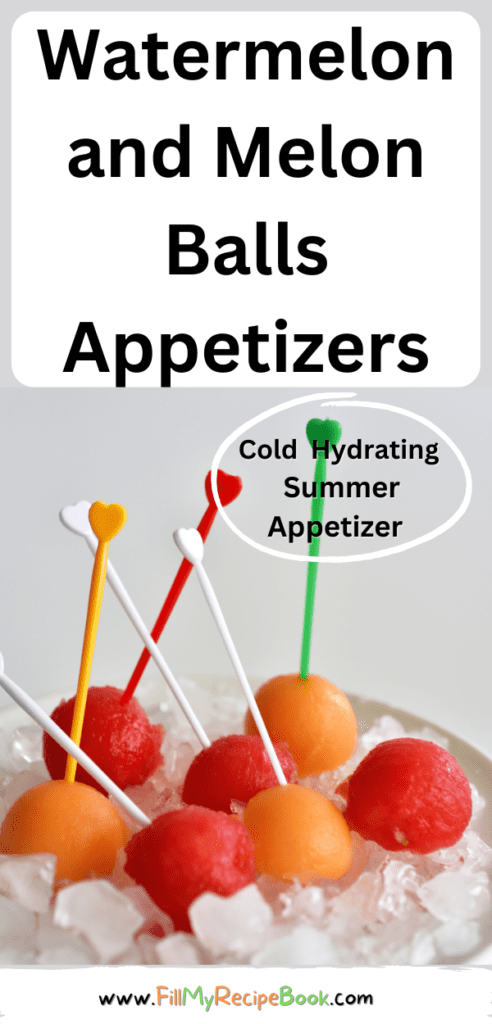 Watermelon and Melon Balls Appetizers
A simple but effective watermelon and melon ball appetizer recipe idea for a hydrating summer snack in the long hot days. A healthy no bake stove top easy recipe that is sweet enough and cool and refreshing and simple to pick and eat all on one bite. Cold finger fruit or food on a skewer that invites kids to eat them and enjoy as a simple small dessert.
Can you prepare melon balls in advance?
Yes absolutely you can prepare and scoop out the melon and watermelon balls in advance for up to 2 – 3 days and keep covered and chilled in a fridge until put together or served cold for an appetizer or snack.
What is the 2 finger rule for watermelon?
For choosing the right fresh ripe watermelon for you. Use this 2 finger rule to help. Place your two fingers between the green lines on the watermelon, if they fit and the green lines are next to the fingers then it is the correct rip watermelon to choose.
How long does balled melon last?
A whole melon will last up to 10 days when stored in a fridge. When they have been scooped into 1 inch balls they will keep easily covered and sealed in a container in the fridge for a few days.
Why do people tap watermelon before buying?
It is said that a ripe watermelon should have a deep sound when you tap or thump it. If it has a hollow or flat sound then it is overripe.
Ingredients
watermelon
melon (sponspeck)
tooth picks
ice
For all the amounts and instructions for this summer cooling melon balls appetizers is in the recipe attached.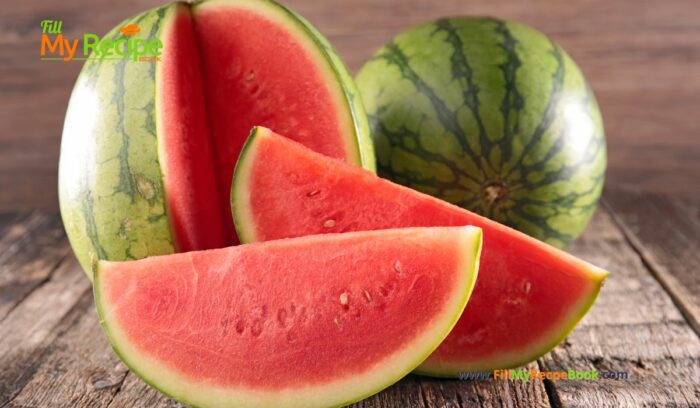 Watermelon
melon or sponspeck
How To
Cut the melon in half and scoop out the seeds or pips then with a 2 inch or small melon baller scoop cut out the balls needed for the appetizer. Make enough of each to make equal melon and watermelon balls to place on a small stick or toothpick.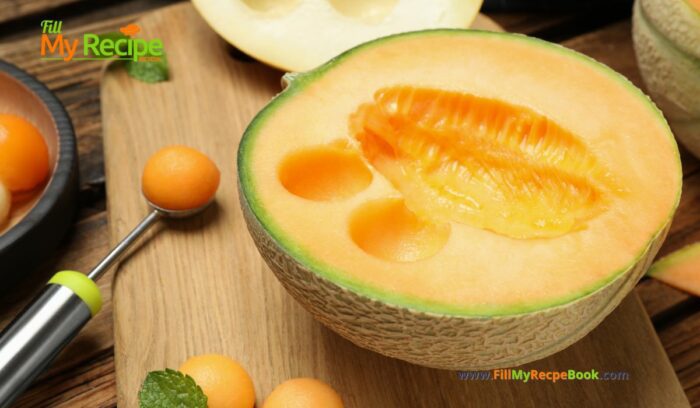 Cut out small watermelon balls trying to leave out the seeds of the watermelon, with a small or 1 inch melon scooper for an appetizer or snack on toothpick. Keep in fridge for at least 30 minutes before serving cold.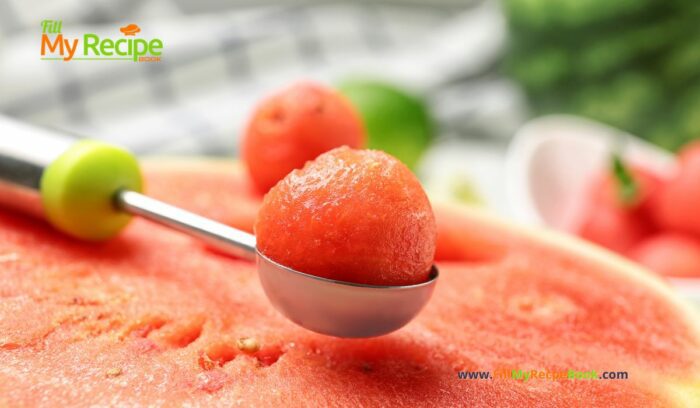 Serve on the skins of the watermelon or melons placed on ice. OR Place ice in a bowl with sides (to prevent the melted water from messing) and cover in some cling wrap plastic then place the watermelon and melon balls on and serve immediately. Decorate with a garnish of fresh green mint or basil leaves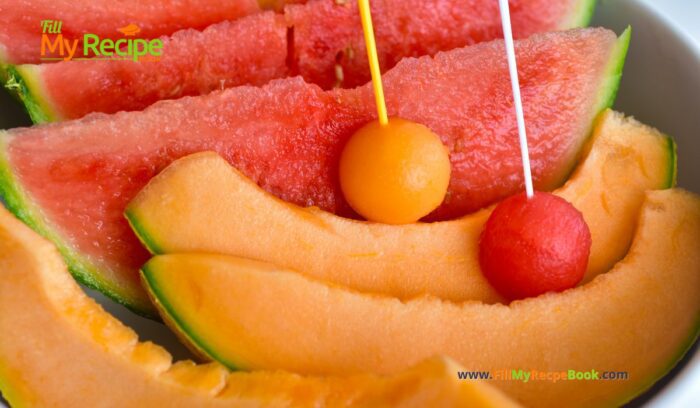 Summer cooling appetizers to easily pick with your fingers and eat without a mess. Kid friendly as they will want to eat them as they look to inviting. All in one bite.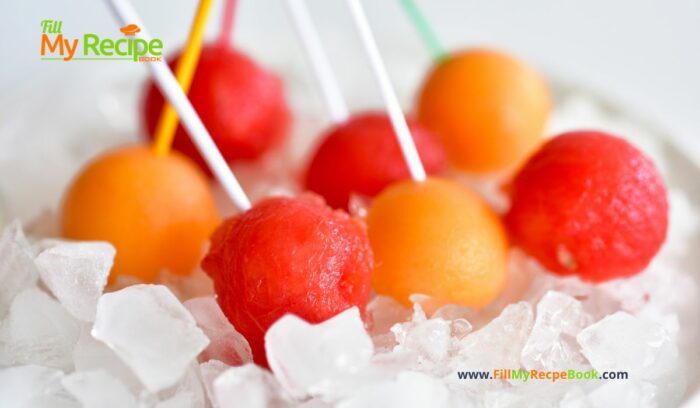 A great summer hydrating fruit to serve in the day or evening that is not only tasty and sweet but full of liquid to quench the thirst and dull the heat a little.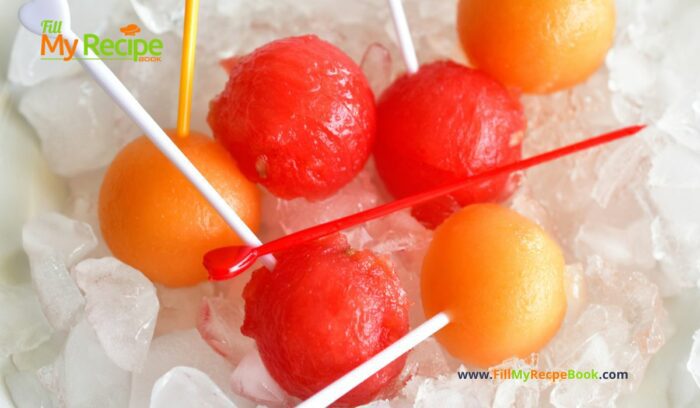 Recommendations
(click the highlighted heading for the recipes)
For easy cold and fruit skewer or toothpick appetizers —-> Simple Fruit Skewers Appetizers and Mini BLT Toothpick Appetizers and Savory Toothpick Appetizers Ideas and Mini Caprese Salad Skewers and Easy Toothpick Vienna Cheese Appetizer and Amazing Skewer Appetizers Recipes
Fruit salad ideas with watermelon —-> Fresh Summer Fruit Salad
Purchase these Amazon gadgets online.
Here are 28 rather awesome accessories to use in the kitchen! We might not NEED some of these, but they are hard resist!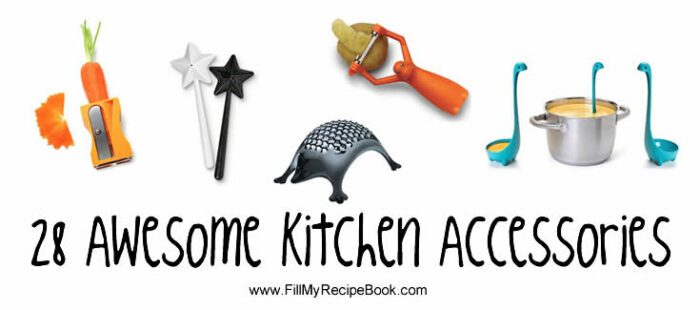 Print
Watermelon and Melon Balls Appetizers
Watermelon and Melon Balls Appetizers recipe on toothpicks or skewers for a cool thirst quenching summer snack to hydrate in the hot days.
Author:
Prep Time:

15 min

Total Time:

15 min

Yield:

20

Category:

Desserts, appetizer, snack

Method:

Stove top No Bake
Ingredients
1

ripe watermelon

1

ripe melon (sponspeck)
toothpicks or skewers
melon scooper
Instructions
Obtain a fresh ripe watermelon and a melon or sponspeck.
Cut in half and scoop out the seeds and pips, to be able to scoop out balls with a melon scooper. Do both watermelon and melons. Trying to make equal amounts for each.
Place these balls in fridge or on covered ice until you make them up.
With your small skewers or toothpicks stick one of each melon on a stick and one of watermelon on a stick. Another option is to put both on a toothpick for serving.
Serve on ice in a bowl with sides, but place a cling wrap plastic layer over the ice to prevent it from burning the fruit. The bowl or serving dish should have sides to prevent it from leaking melted ice all over. Decorate and garnish with mint or basil leaves.
Serve just when needed, otherwise keep in the fridge chilled and covered until served.
This makes this appetizer a easy to pick cool and thirst quenching snack for the hot summer days. Not only that, kids will love to eat them as they look so appetizing.
Keywords: Watermelon and Melon Balls Appetizers recipe