Amazing Skewer Appetizers Recipes ideas. Easy cold mini kabob finger foods with fruit, cold meats or served as is with a dip or sources.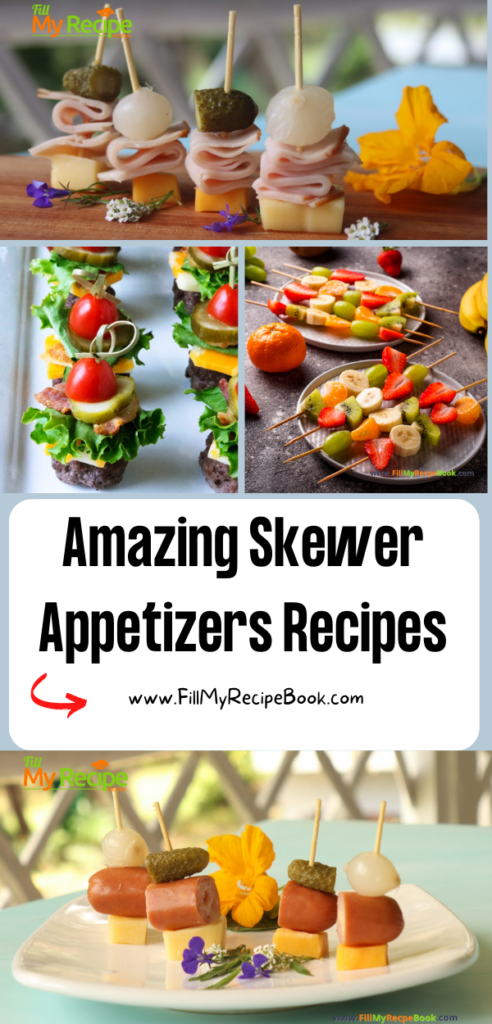 Amazing Skewer Appetizers Recipes
Here we share some amazing skewer appetizers that are fruit and cold finger foods for a platter or a party. Easy ideas to put together on a tooth pick or skewer stick. Savory sides of appetizers, as well as a fruit kebabs. No bake recipe ideas to create for kids parties or family for dessert or snacks.
How do we keep fruit skewers cold?
Fruit skewers made ahead can be put directly on ice, to keep fresh looking or have the platter board on ice
Can fruit skewers be made the night before or ahead of time?
The fruit skewers can be made the night before and placed in a sealed container in the fridge until ready to be served. Then also serve on ice. Except fruit that will brown such as banana apple pears and so on, but they can get lemon juice on to prevent them from browning. Rather serve them fresh the next day.
Savory Toothpick Appetizers Ideas
Make these Easy Savory Toothpick Appetizers Ideas or finger foods recipe. Bite size cold foods for a party with turkey, cheese on pickles.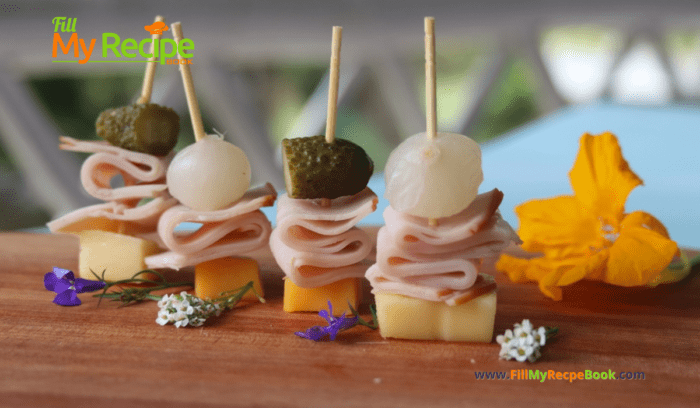 Easy Toothpick Vienna Cheese Appetizer
Easy Toothpick Vienna Cheese Appetizer recipe ideas for a no bake get togethers or party and family. A bite size cold finger food for snacks.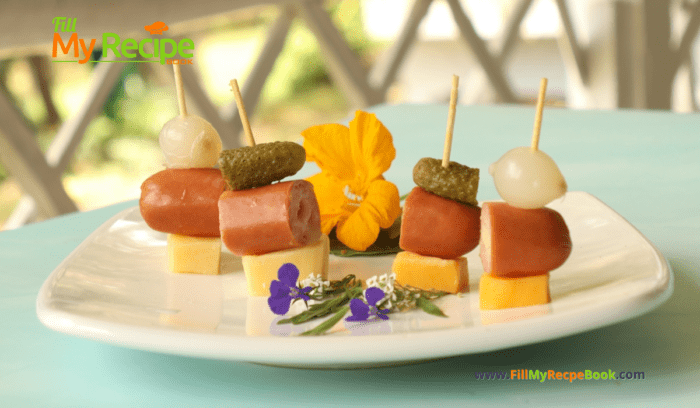 Simple Fruit Skewers Appetizers
Simple Fruit Skewers Appetizers recipe idea with a yogurt dip. A homemade fruit snack or dessert that is kid safe, a platter for a party.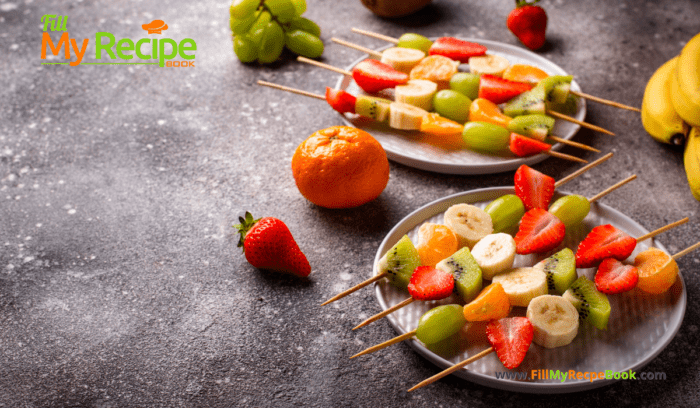 These caprese skewers, with the bright flavors of fresh mozzarella and basil, are just the ticket.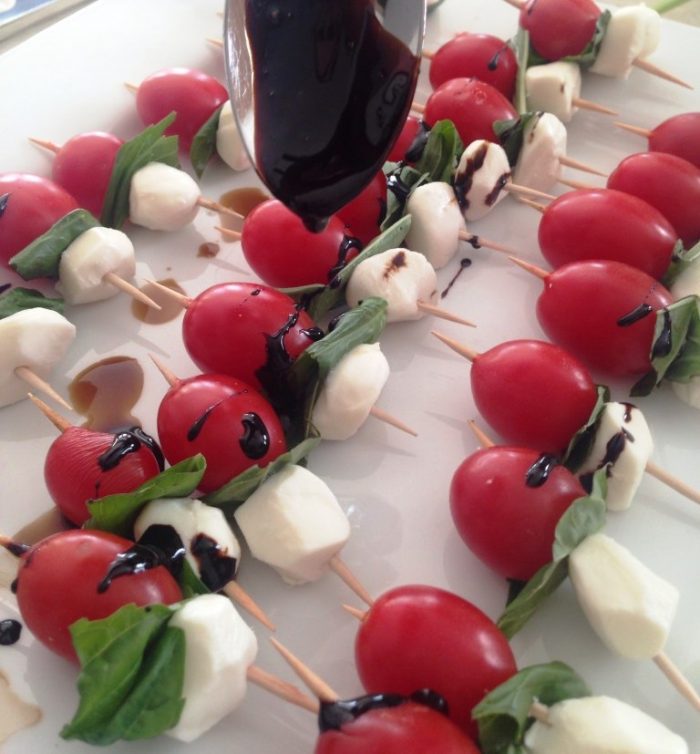 Keto Mini cheeseburgers on a stick, you'll never miss the bun! Low Carb, Gluten Free, and No Utensils required, perfect party food!
Watermelon feta blackberry skewers
Watermelon Feta Blackberry Skewers are the perfect easy patriotic fresh and healthy appetizer recipe. Each bite gives you a refreshing bit of watermelon, salty feta and sweet blackberry.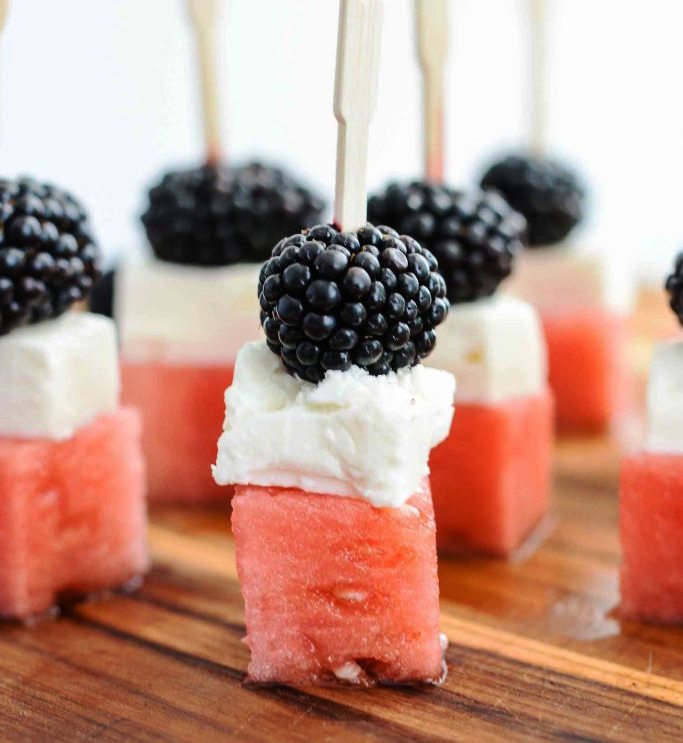 Proscuitto-and-cantaloupe-appetizers
This is super easy to put together and don't tell anyone but if I'm invited somewhere, I'm not going to give it a second thought, I'm bringing a tray full of these Proscuitto and Cantaloupe Appetizers, no decision making involved.
Antipasto skewers are the easiest appetizer EVER. Loaded with flavor and so easy to make, these are perfect for bridal showers, parties, and more! Double or triple to serve a crowd!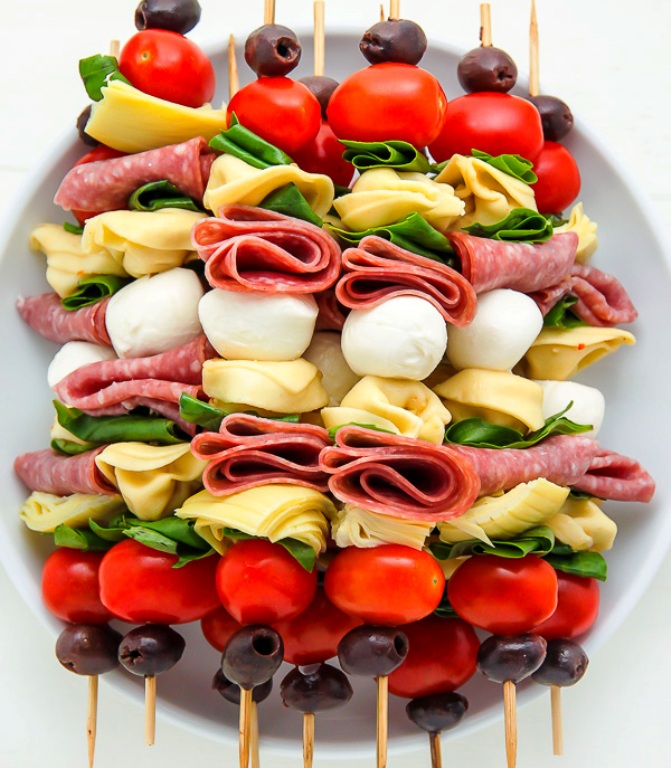 Easy-mini-cold-italian-appetizer-skewers
Mini Italian Kebabs! Not only because they're easy to make, but these little skewers always disappear before my eyes! In addition, you could probably consider them to be the perfect finger food for a crowd.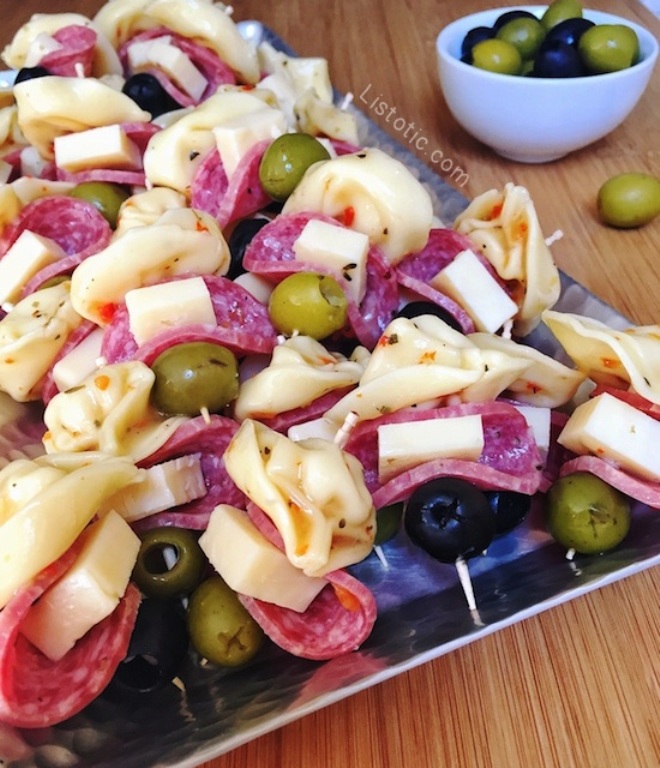 Quick-salami-cream-cheese-bites
Need to whip up a tasty crowd-pleasing snack or party food quick? Look no further than classic quick Salami & Cream Cheese Bites. With just three ingredients, you can have a platter ready in minutes.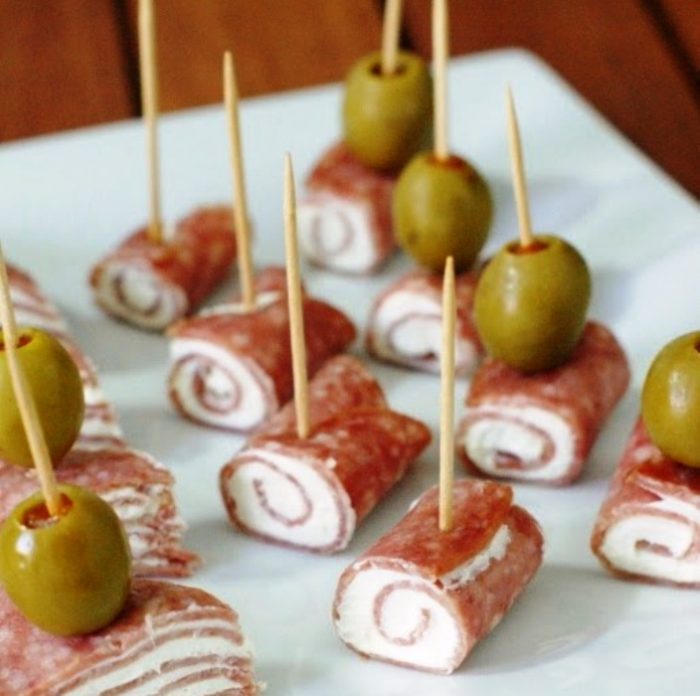 Why not simplify things for your game day party and make these easy Buffalo Chicken Skewers with Spicy Avocado Ranch Dipping Sauce. Quick, easy and portable…your guests will love them.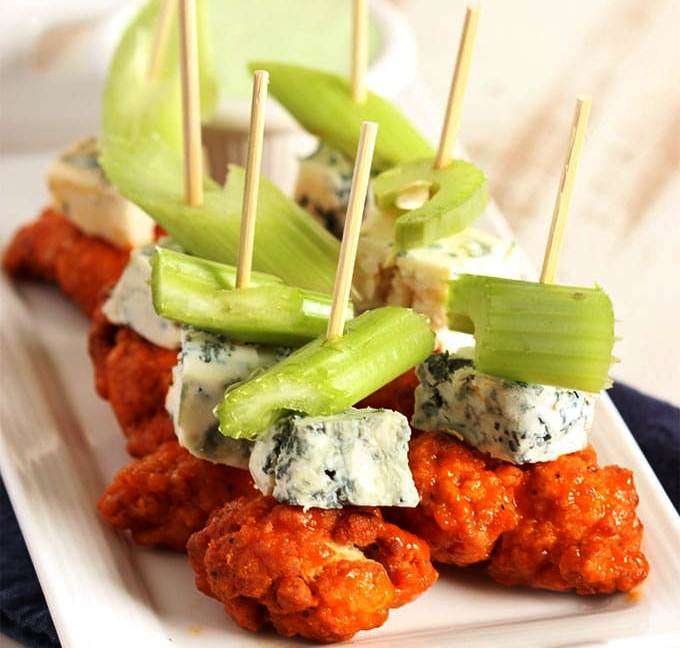 Grilled-jerk-shrimp-and-pineapple
Spicy grilled jerk marinated shrimp and sweet and juicy pineapple skewers!
Up next in my summer grilling adventures I head down south to the Caribbean for some grilled Jamaican jerk shrimp using a tasty homemade jerk marinade. Jamaican jerk spice comes in the form of a spice blend a paste or a marinade and its main ingredients are allspice, scotch bonnet peppers, green onions, thyme, nutmeg and garlic.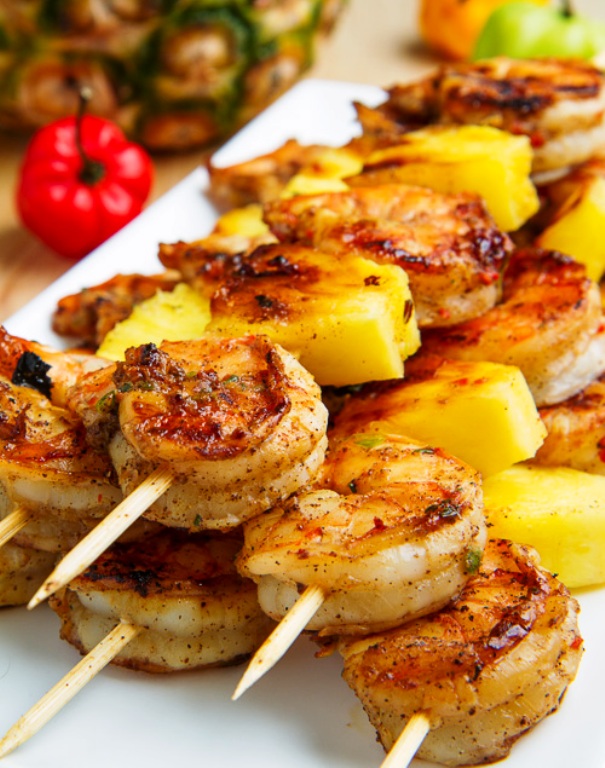 Get these appetizer recipe ideas to —-> 20 Easy Thanksgiving Appetizers Recipes