10 Easy PinWheels Recipes ideas to create. Savoury treats and appetizers with a few different fillings, jello pinwheels and tortilla ones.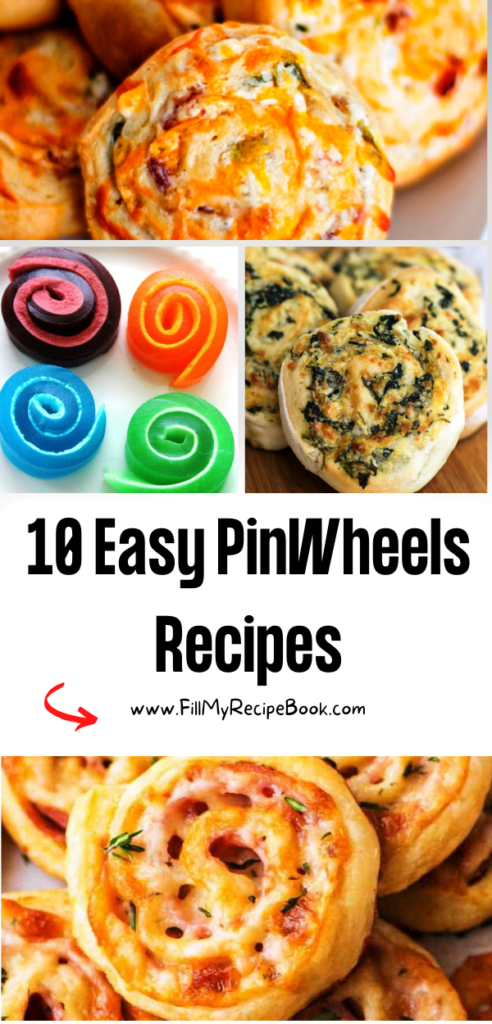 10 Easy PinWheels Recipes
Sharing a few easy pinwheels recipe ideas to create. Different filling ideas such as cream cheese and strawberries, ham and cheese, chicken and bacon. Mexican pinwheels with tortilla wraps and cranberry and spinach ones with these colorful amazing marshmallow and jello pinwheels.
How do you keep pinwheels from getting soggy?
The best way to make sure your pinwheel sandwiches do not get soggy is to create a barrier between any wet ingredients in the sandwiches and the tortilla.
How many days ahead can you make pinwheels?
How Long will Pinwheels Keep in the Refrigerator? You can store pinwheels in the refrigerator for up to 4 days. Make sure to reheat them in the oven before serving so the pastry can crisp back up.
What do you put in roll ups or pinwheels?
Spinach dip pinwheels.
Cheddar Chorizo Pinwheel Bites.
Pizza Muffins.
Monte Cristo Pinwheels.
Barbecue Chicken Pizza Pinwheels.
What is the difference between pinwheel sandwiches and rolled sandwiches?
Pinwheel Sandwiches are sandwiches made with a tortilla wrap which gets layered with filling and then rolled. They are then cut into individual portions and served as such. Also known as rolled sandwiches, they can be made from bread with the crusts removed.
(click on the highlighted heading or image for the recipe)
While I'd be flattered if you assumed that my go-to appetizer is a beautifully styled combination of bespoke produce, a homemade fancy sauce, and some kind of European cured meat, let me tell you a little secret: it's actually these four-ingredient Ham and Cheese Pinwheels.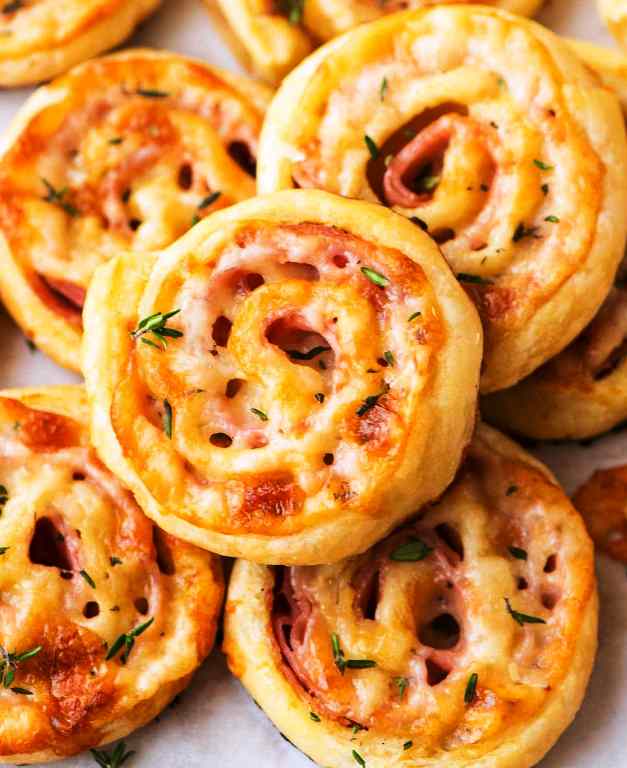 Chicken Bacon Ranch Pinwheels are an easy wrap your party guests will love with chicken, bacon, cheese and ranch seasoning. They're delicious either hot or cold!
My yummy Mexican Pinwheels Recipe is a party favorite that's full of bright, bold flavors you'll crave! Your guests will ask for seconds and thirds!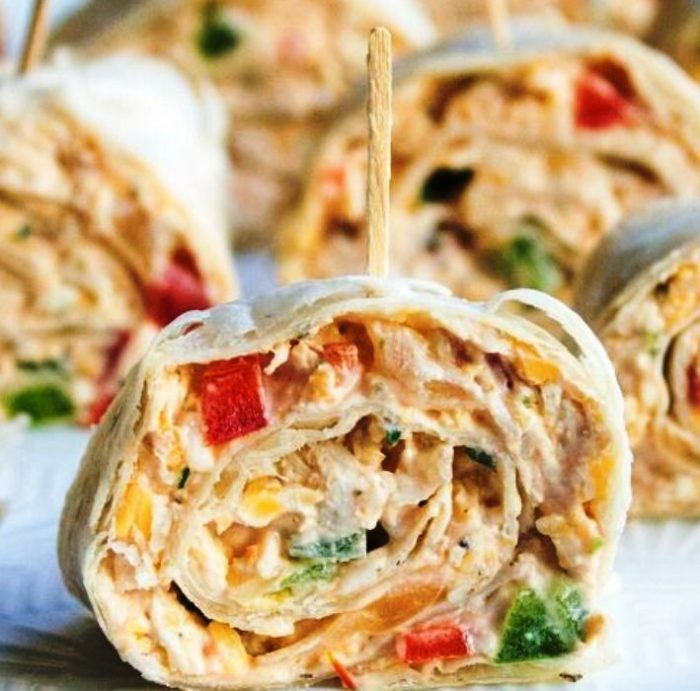 Bacon-cheddar-jalapeno-pinwheels
Easy to make by using refrigerated crescent rolls, these Bacon, Cheddar and Jalapeno Pinwheels are a perfect blend of savory and spice. They are super simple to make and taste just like a Jalapeno Popper wrapped in a buttery, flaky crust.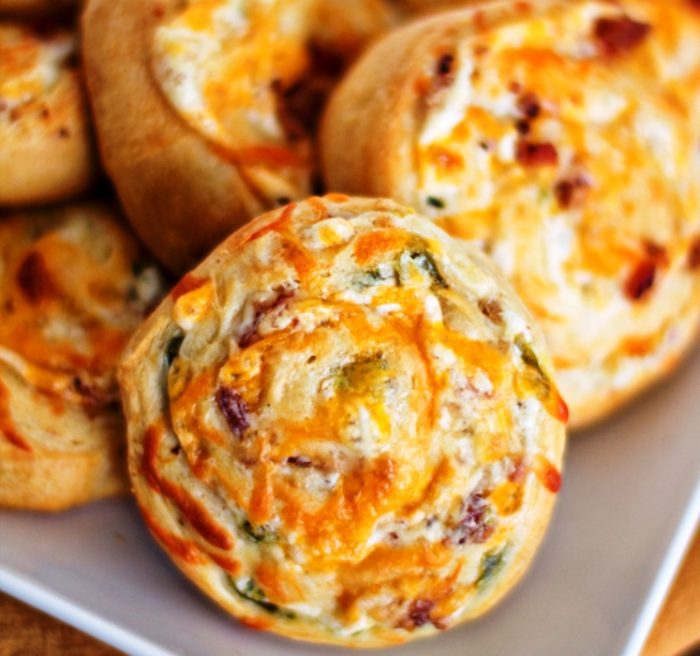 Creamy cheesy spinach is rolled tight in soft fluffy dough to make these Spinach Dip Pinwheels a great appetizer for any party!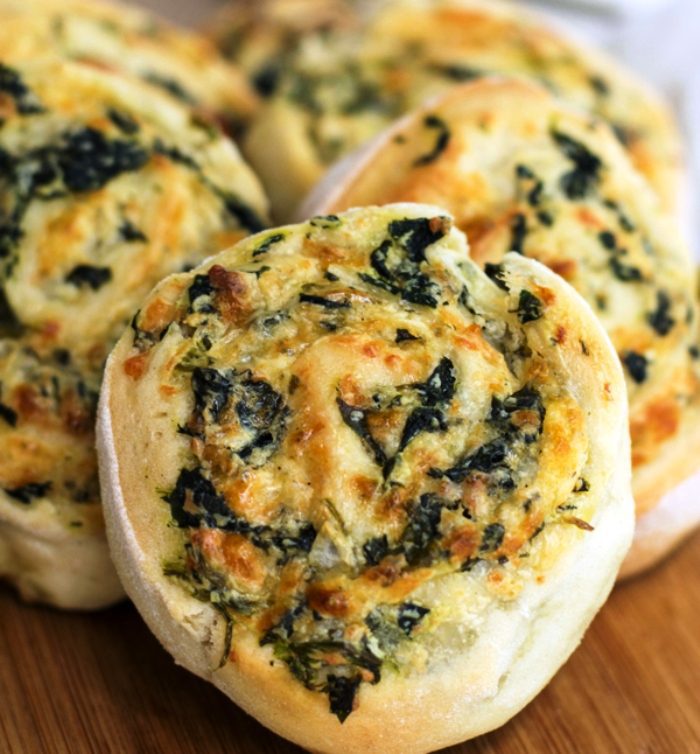 Cranberry and Feta Pinwheels have a sweet and salty combo that is the perfect Christmas appetizer. The sweet cranberries with the tangy feta and onions make this 5 ingredient appetizer not only easy but delicious. I like to use spinach tortillas for an extra holiday touch.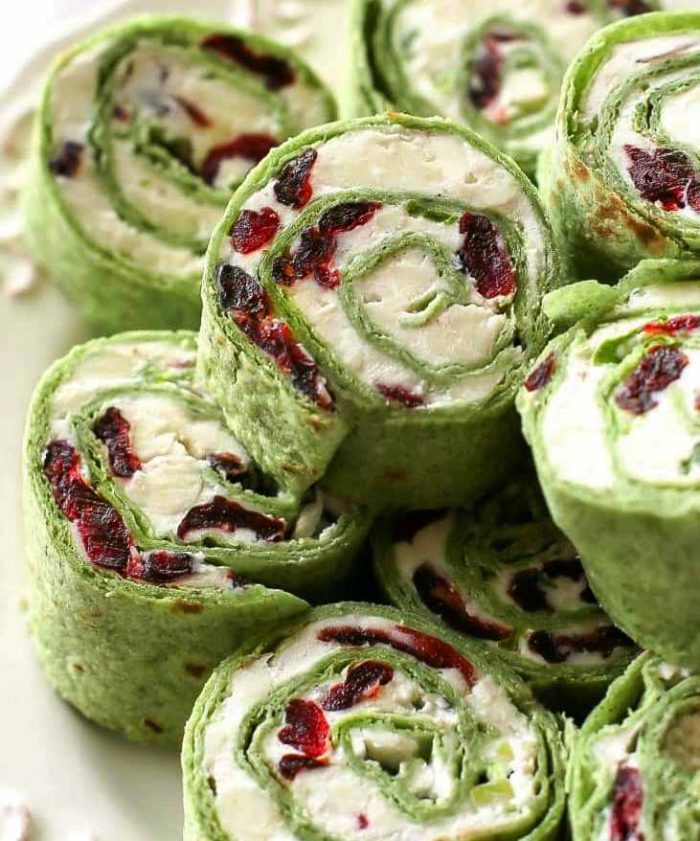 Easy-marshmallow-jell-o-pinwheels-recipe
Get ready to have fun with this Kids Food Craft! These Jell-O Pinwheels are the perfect treat for a birthday party, playdate and holidays. It's an easy kitchen activity for the kids to help with.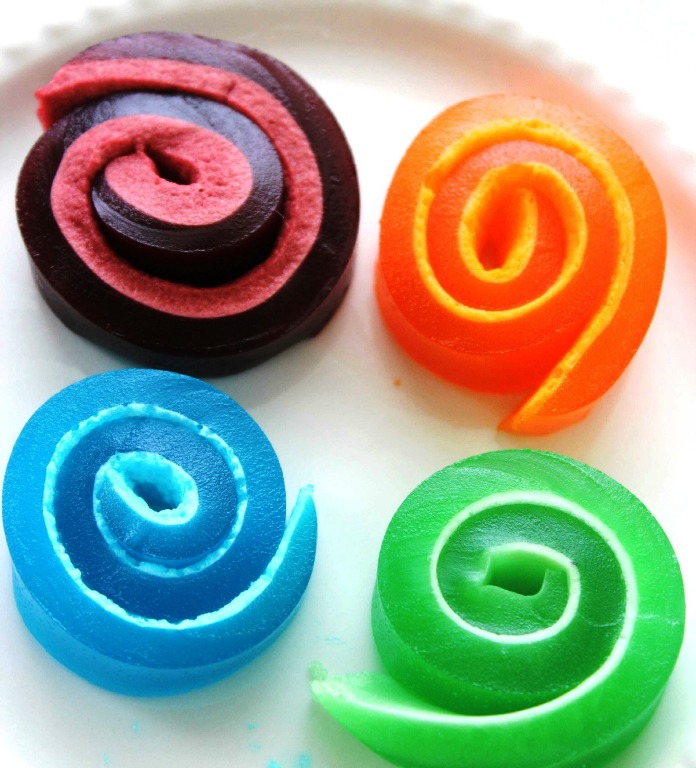 Classic-pickle-ham-roll pinwheels
A classic recipe for pickle, ham, and cream cheese tortilla roll-ups. Pickle lovers—you will want to try these! Delicious & easy appetizers perfect for graduations, bridal or baby showers, barbecues, and more.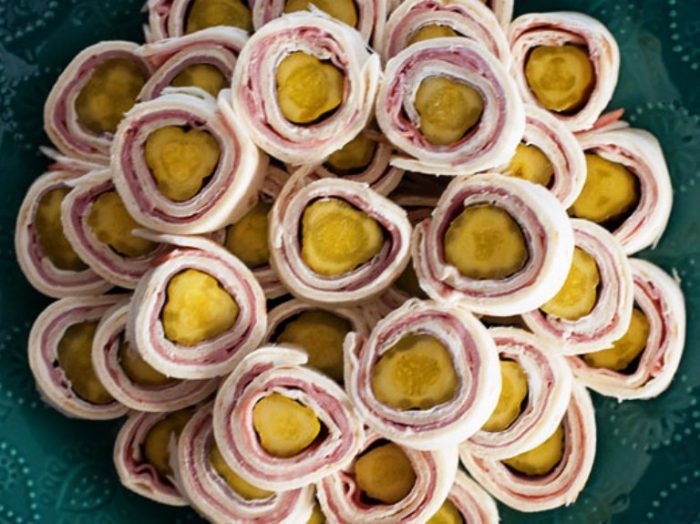 Strawberries-and-cream-cheese-wheels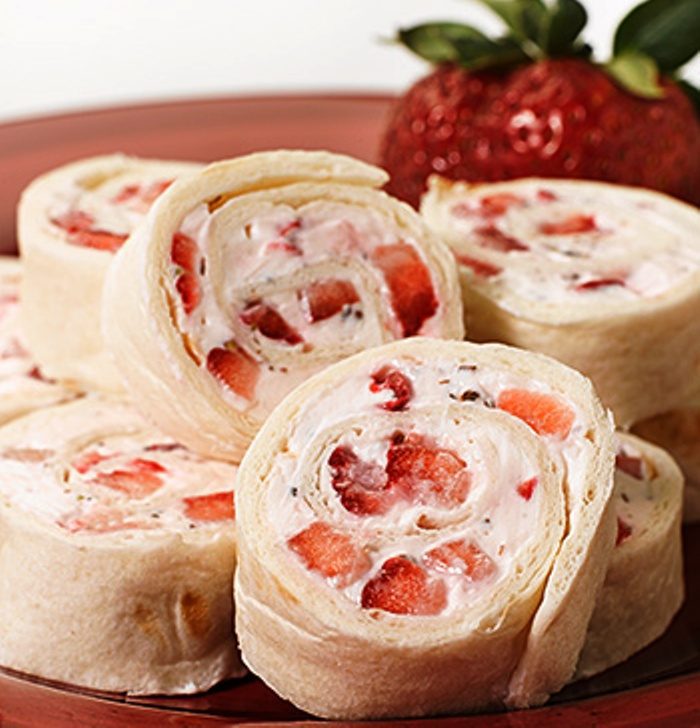 Sun-dried-tomato-pesto-tortilla-pinwheels
Sun-Dried Tomato Pesto Tortilla Rollups has layers of flavor and texture that only takes 15 minutes to prepare. Healthy appetizer that everyone loves.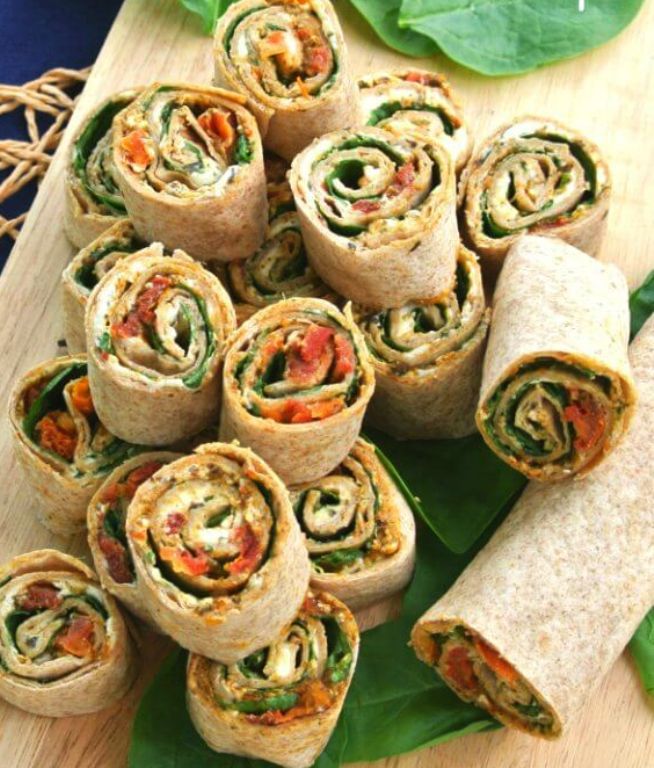 Recommendations
(click the highlighted heading for the recipes)
Obtain more recipe ideas for savory bites or appetizer —-> 22 Easy Savory Bites Recipes and 17 Easy Puff Pastry Appetizer Recipes and 17 Easy Puff Pastry Appetizer Recipes and Amazing Skewer Appetizers Recipes