9 Easy Quesadillas Recipes to make with lovely tasty fillings with cheese. Use left overs as well to fill inside the quesadillas for lunch.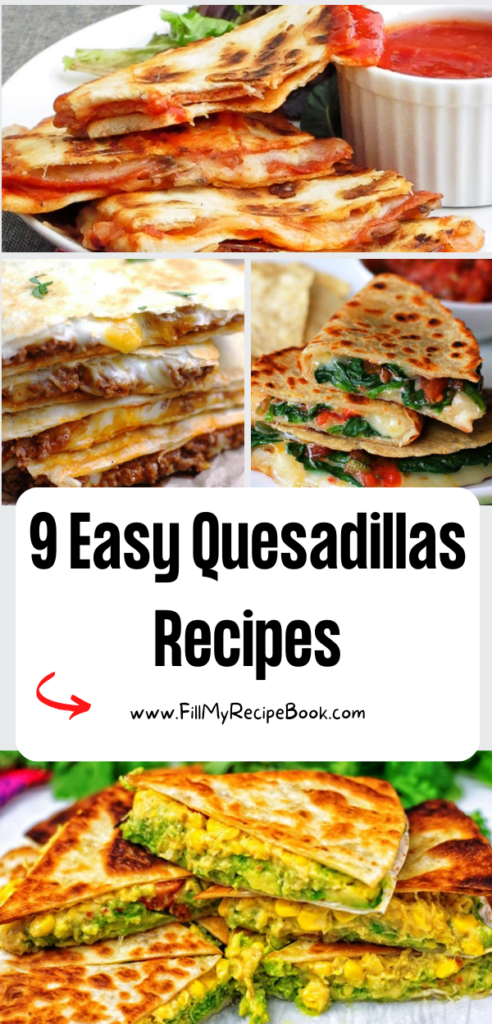 9 Easy Quesadillas Recipes
Sharing 9 easy quesadillas recipe ideas to create for a school lunch or normal lunch. Light and very tasty and healthy recipe ideas with a few different fillings. No Bake pan fried or grilled quesadilla tortilla ideas for a family lunch or dinner.
What can I put in a quesadilla?
If you need to make some quesadilla for a lunch box then mainly place dry ingredients. Such as ham, chicken, cheese, boiled eggs and bacon or any other dry ingredients that will not leak out of the lunch box or make the quesadillas soft.
What is the difference between a tortilla and a quesadilla?
A quesadilla is basically a tortilla that is covered in cheese with other toppings or fillings and then folded and fried in a pan for a browner color.
Is mozzarella or parmesan better for quesadillas?
Mozzarella cheese melt better and is the most popular cheese used for quesadillas and tortillas and when cooled becomes stringy. It is healthy and has a good source of vitamins, calcium and proteins.
(click the highlighted headings or images for the recipes)
My cheese quesadillas fit the bill perfectly. Between cheddar cheese and buttered flour tortillas, you are set for an ultimate gastronomical journey with cheese quesadillas.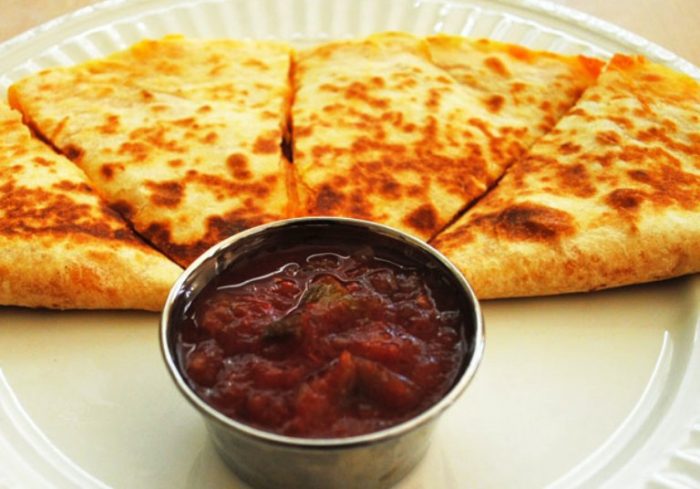 This cheesy chicken quesadillas recipe is creamy and super easy to make with one extra special delicious ingredient included. It's an easy meal your family will love.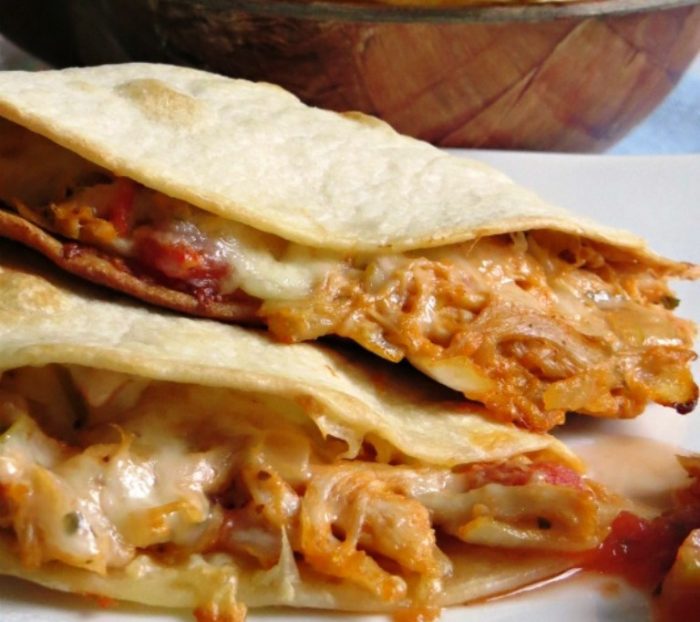 This recipe is easy to mostly make ahead of time and makes mornings so much more fun! These breakfast quesadillas are filled with eggs, cheese, and diced ham. Hearty! Healthy! And Easy!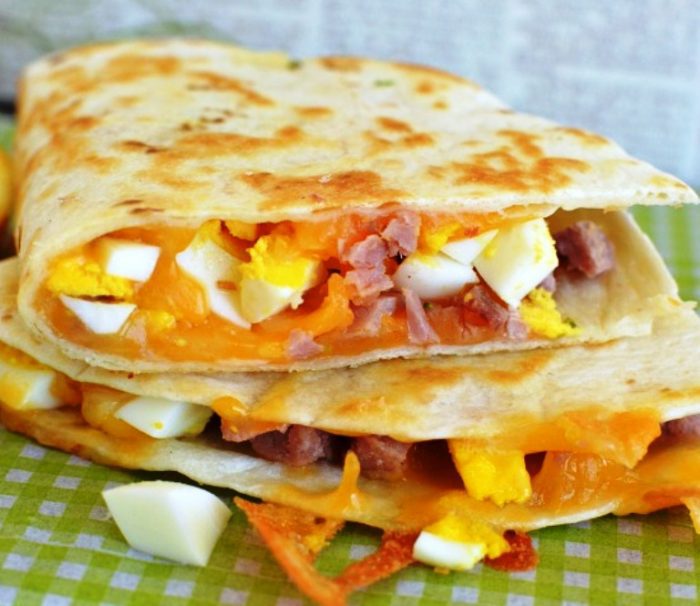 All the best Greek favors come together in this EPIC cheesy quesadilla, topped with an easy homemade Greek yogurt tzatziki sauce!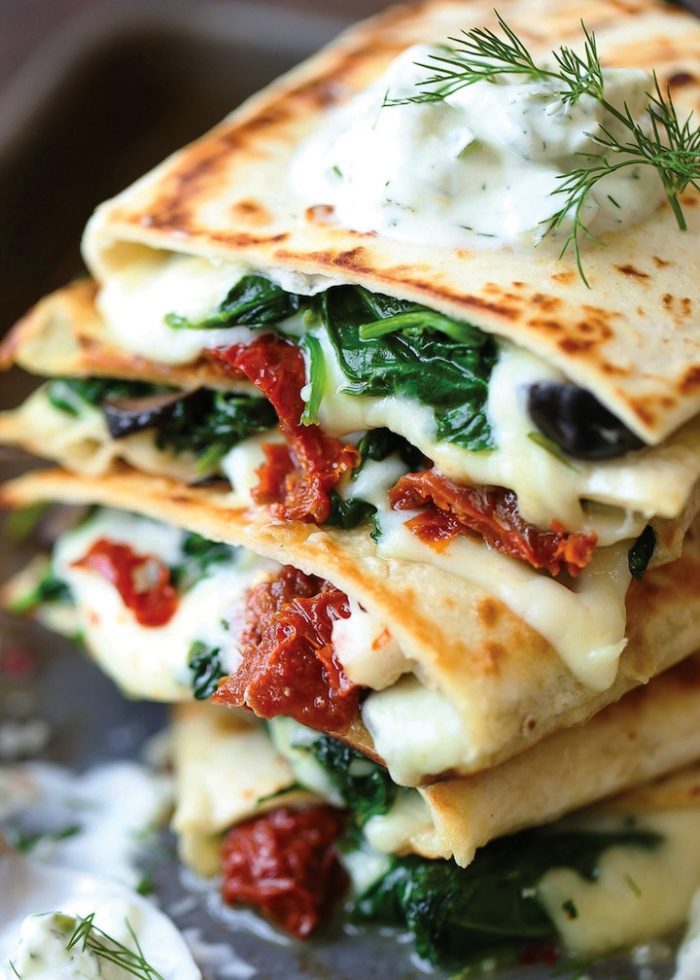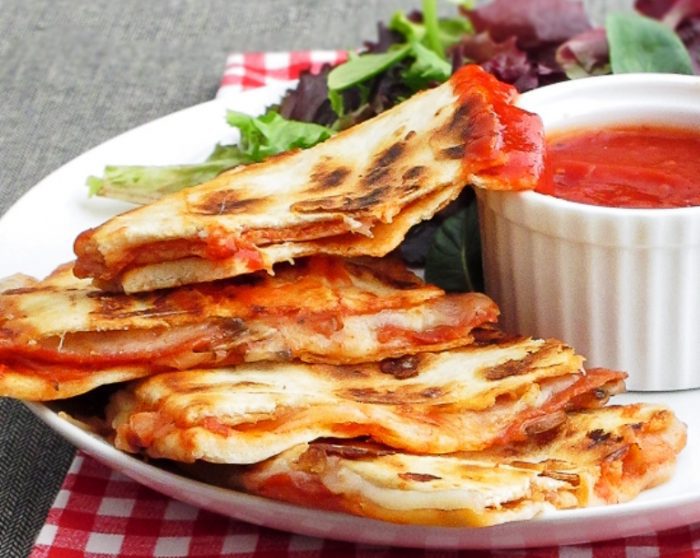 Cheesy ground beef quesadillas
Best Quesadilla Recipes include seasoned beef, chicken, peppers, and lots of cheese sandwiched in-between two tortillas. These recipes are known for their deliciously bold flavors and easy to follow directions.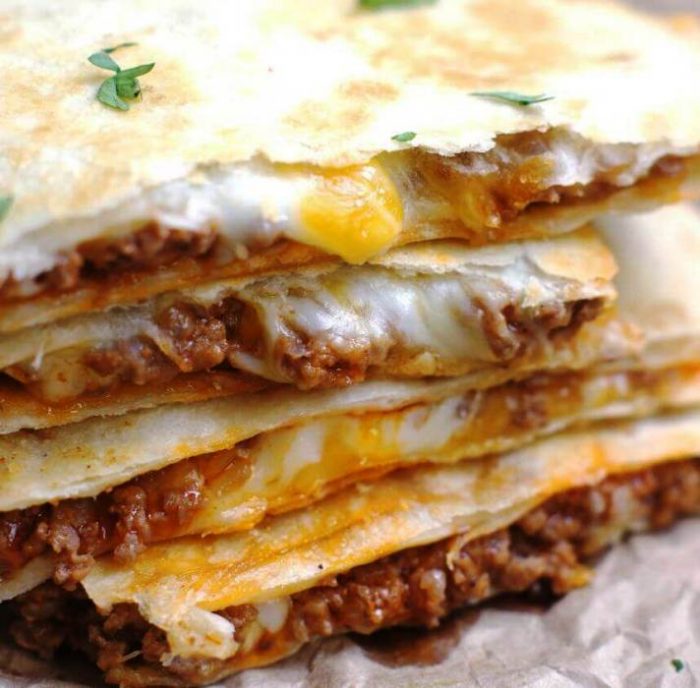 Spicy spinach quesadilla recipe
Dig into a cheesy, easy Mexican dinner with this Spicy Spinach Quesadilla Recipe!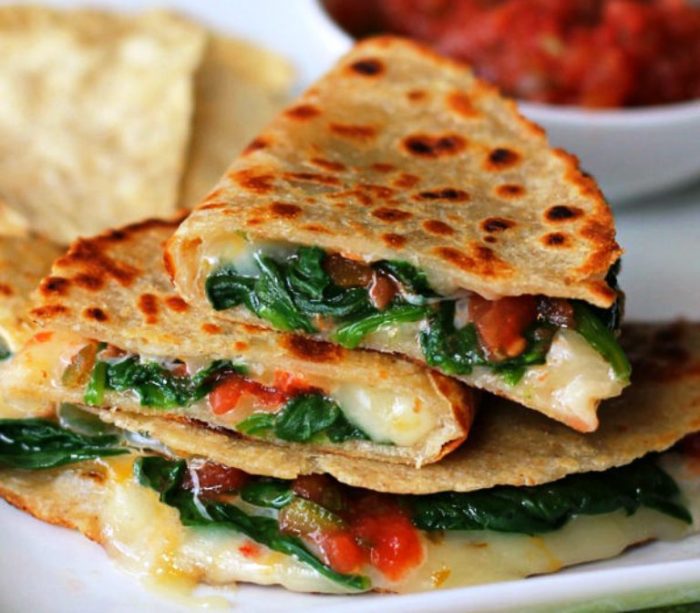 Cheesy corn and mashed avocado quesadillas
This avocado quesadilla may feel like a total comfort food indulgence but it is actually quite healthy! Add in the avocado and cherry tomatoes, and this avocado quesadilla is pretty well rounded ingredient wise.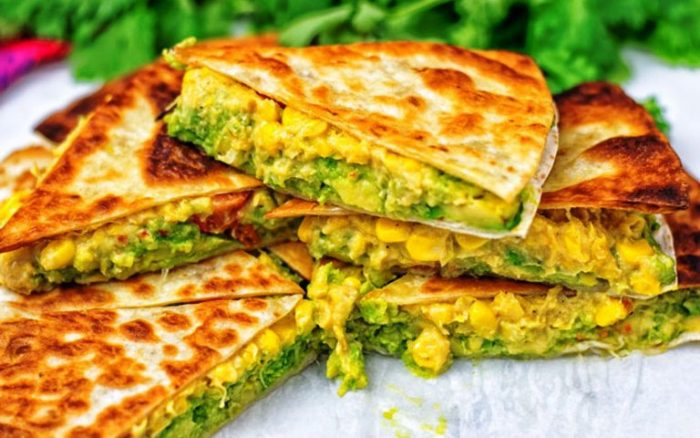 Roasted sweet potato and black bean quesadillas
Roasted Sweet Potato and Black Bean Quesadillas are the best sweet potato quesadillas you'll ever taste.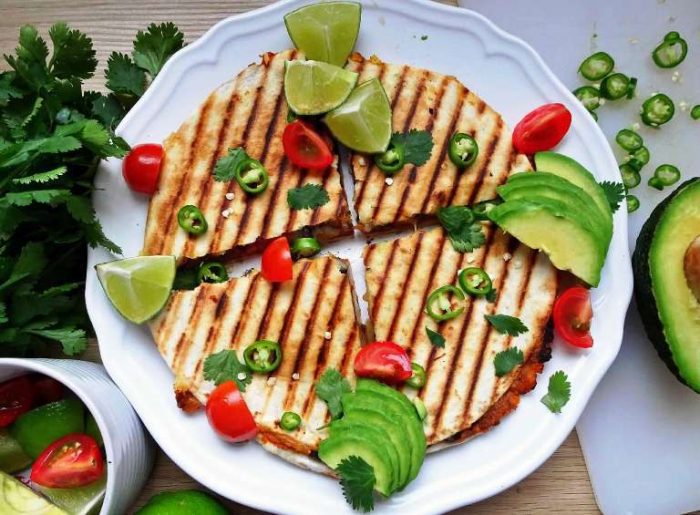 Try these tortilla recipe ideas to make for a lunch as well —-> Easy Homemade Tortillas Recipes and Tortilla and Wraps Filling Ideas