Easy Shortbread crust Pastry for Savoury Tarts or Pies and Tartlets. A excellent shortbread crust pastry to make ahead of your pie or tarts.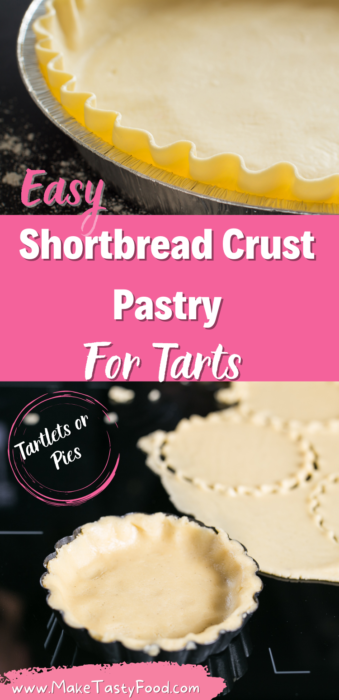 Easy Shortbread crust Pastry for Tarts
There is two types of pastry, being shortbread pastry and shortcrust pastry. Shortbread pastry is more for cookies and biscuits where as shortcrust pastry is used for tarts and pies.
Shortbread pastry is made with the three basic ingredients flour, butter and water with the added sugar and used more for sweet bakes and biscuits.
Shortcrust pastry is the basic mix of butter, flour and water. Usually used for savoury or sweet tarts and pies.
Shortcrust pastry wouldn't be nice to eat for biscuits as it doesn't contain any sugar. Therefore is mostly used for a shell for fillings of your choice.
Ingredients
Some of the ingredients required. View recipe below for the rest.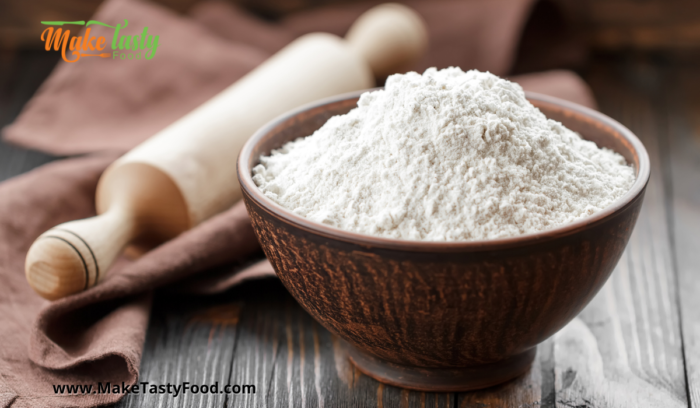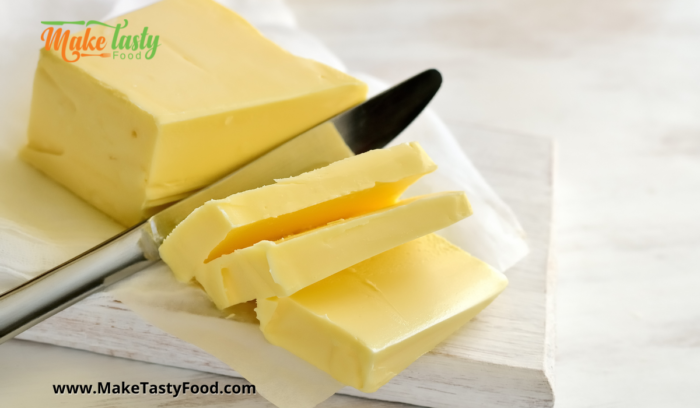 Making the dough
Mix the butter and sugar until creamy and add the other ingredients according to the recipe. Combine well and wrap in cling wrap and leave in the fridge for at least 30 minutes. Before taking out to roll and cut for tartlets or to use in a larger tart bowl or pie.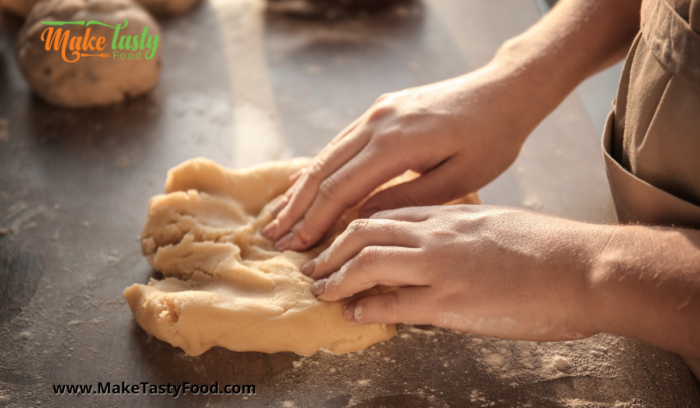 Pressing dough into pans
The photo below shows the dough rolled out and the tartlet being cut into its shapes. Then pressed and filled out in the little tartlet pans. Ready to bake until lightly golden brown.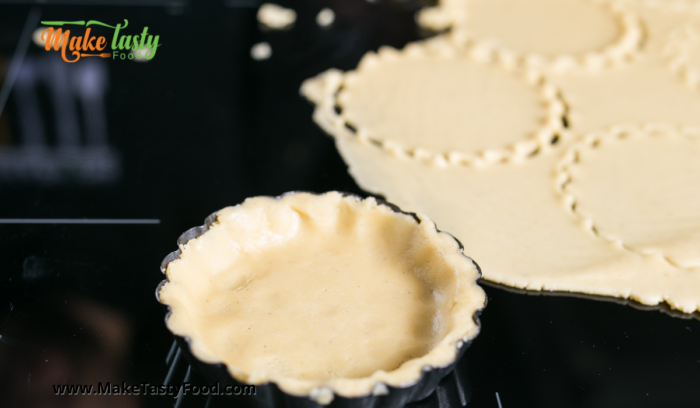 If you do not have tart pans with scalloped edges, don't worry as you can use an ordinary dish and use your fingers to scallop the edges as per the photo below.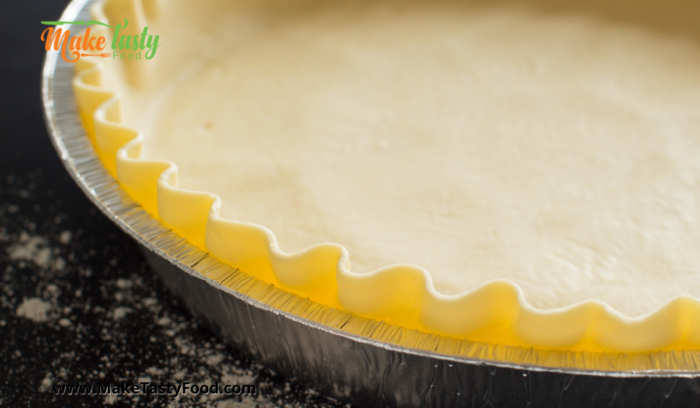 Baking
Baking these tartlets and leaving to cool before you remove them from the pan. We use the shortbread crust recipe for more savoury tarts, to give it that sweetness needed. But it is good to use on any tart.
The shortbread is more for sweeter treats such as cookies and biscuits that do not require addition ingredients to make it sweeter.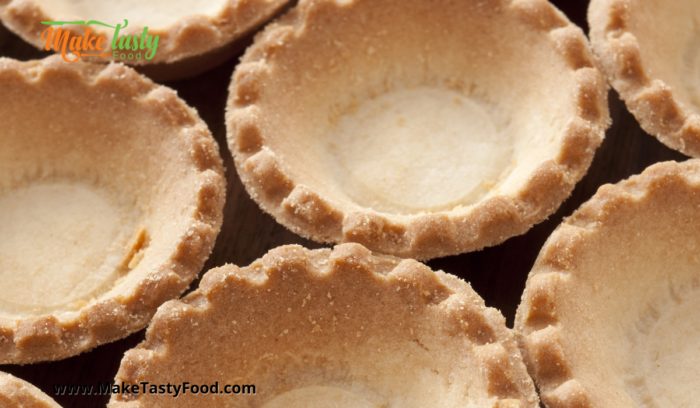 The Recipe
Make this slightly sweeter shortbread pastry from the recipe below.
If you would prefer to write out this recipe then we have provided a pretty easy downloaded general recipe page for you to obtain for FREE. (click on the highlighted section to go to the free download)
Sharing a few recipe ideas to create —–> 18 No Yeast Easy Dough Recipes
Here are more recommended jam tarts to bake. —-> 9 Easy Jam Tarts Recipes
Print
Easy Shortbread Crust Pastry
Easy Shortbread Crust Pastry for savoury Tarts or Pies and Tartlets. A excellent shortbread crust pastry to make ahead of your pie or tarts.
Author:
Prep Time:

15 min

Cook Time:

15 min

Total Time:

30 min

Yield:

12

Category:

Desserts

Method:

Baking
Ingredients
The Dough Makes 12 (1 dozen )Tartlets
1 Cup of Butter (unsalted) (if you use salted butter then leave out the salt)
1 Teaspoon of Vanilla Essence
1/2 Cup of fine sugar
2 Cups of flour
1 teaspoon of fine salt (If you use unsalted butter then add some salt)
Instructions
Cream together the butter (room temperature) and sugar until cream with a mixer.
Then add the vanilla essence. mix well.
Once this mixture is blended well then add the flour and salt in a cup at a time, Mix well with a dough hook. This forms the shortbread dough.
Wrap it in a cling wrap and leave in the fridge for at least 30 minutes.
Preheat oven to 150 Deg C (300 Deg. F)
Then obtain the dough out of the fridge and roll it flat and then cut and press it into your greased tartlet pans. Pressing the sides in well.
If you do not have a lovely shaped tartlet pan, then don't worry. All you need to do is make a scallop edge with your fingers to visually make the tartlets look good.
Place these tartlet pans on a baking sheet pan and bake in the oven until lightly golden. That would take about 10 – 15 minutes.
Leave to cool on a cooling rack, before removing from the tartlet pans.
Once cool then you may fill the shortbread crust bases with the fillings you desire.
enjoy.
Notes
Use this recipe to make a normal savoury tart or pie dish shortbread base as well.
Use your fingers to make a scallop edge around the top for a more pleasing eye catching effect.
Keywords: Easy Shortbread Crust Pastry
Make these recipes with this crust.
Tangy lemon curd & blueberries tartlets with this pastry.
Learn to make more pastry recipes by following the link below.