Monthly Meal and Freezer Planners. Five in one monthly meal plan pdf for you to plan each meal for the month including final month planner.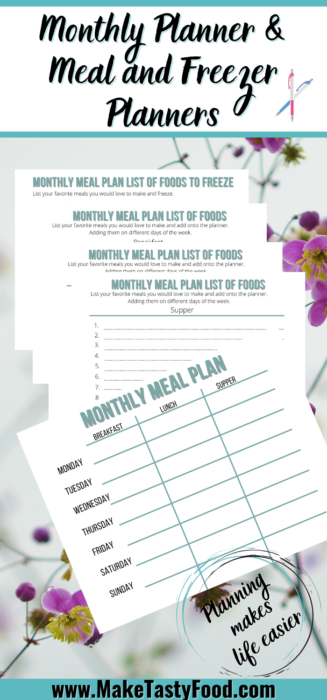 Monthly Planner & Meal and Freezer Planners
To make life easier when you do your shopping or meal planning your would need some organization. Budgeting for food or groceries can be difficult as prices change a lot. Then you need to know how much to buy for the month.
What meals you will have for breakfast or lunch or supper. Then you can plan and prep your meals to freeze as well. After all of that then you write up your monthly meal plan and try to stick to it. Here we offer all 4 meal planners and a monthly final meal plan.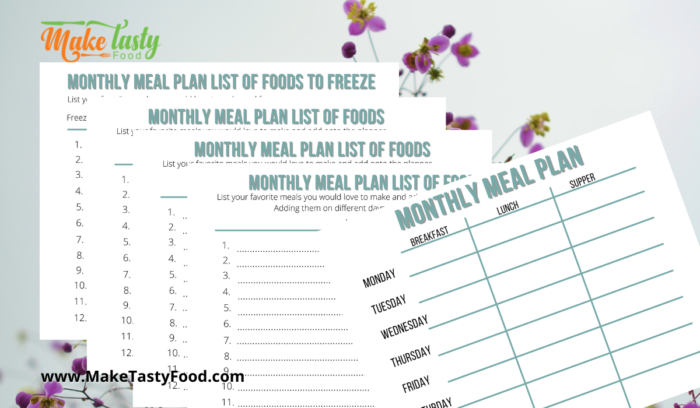 To obtain these meal planners and a monthly meal plan, download the PDF (click the highlighted words.)
Make the decision to be organized and plan properly and save money.
View more Planners for the Household here.
These printables for meal planners will only be free for the month of September so take the opportunity now to download them for FREE