Coloring Pages for Adults. A set of 6 for you to color in and to distract you from pressures of life and to have time out from cooking.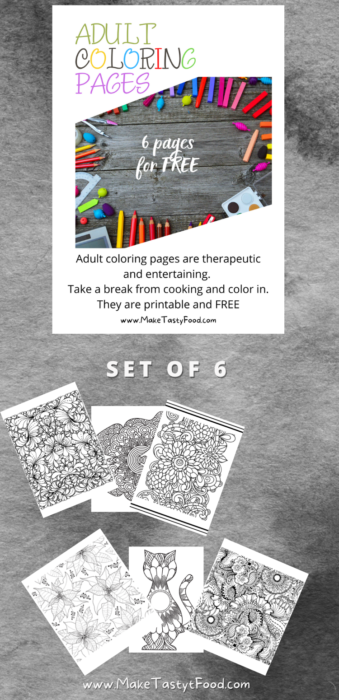 This is set 2 of 6 pages of adult coloring pages that is very catchy and enjoyable for adults or all senior kids to have something to do.
What is the activity that kept us entertained as children? Coloring in. This has now become a trend that adults love to do. Helps adults distract them from the daily pressures of life.
Its known to be beneficial for adults to to join in on the coloring in craze.
That said, here are the top 7 benefits of coloring for adults.
Your brain experiences relief by entering a meditative state
Stress and anxiety levels have the potential to be lowered
Negative thoughts are expelled as you take in positivity
Focusing on the present helps you achieve mindfulness
Unplugging from technology promotes creation over consumption
Coloring can be done by anyone, not just artists or creative types
It's a hobby that can be taken with you wherever you go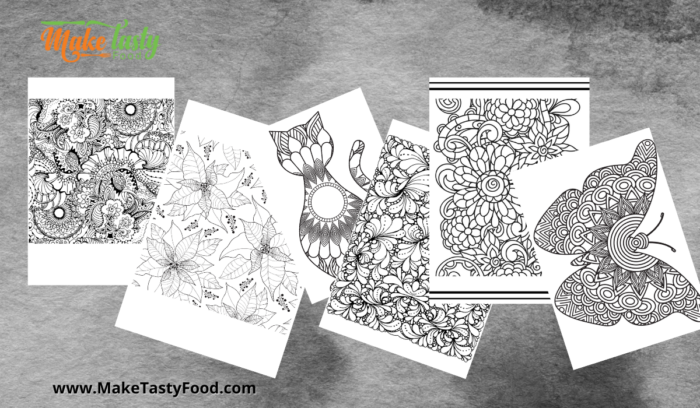 Download and print these pages HERE.
Art Therapists respond to adult coloring being said to be art therapy.
View more pages in Coloring Pages for Adults and Kids (kids one coming soon)
These are uploaded every two weeks.