A mini Lemon Curd & Blueberry Tartlets Recipe. Oven baked dessert with shortbread crusts, filled with tangy lemon curd with blueberries.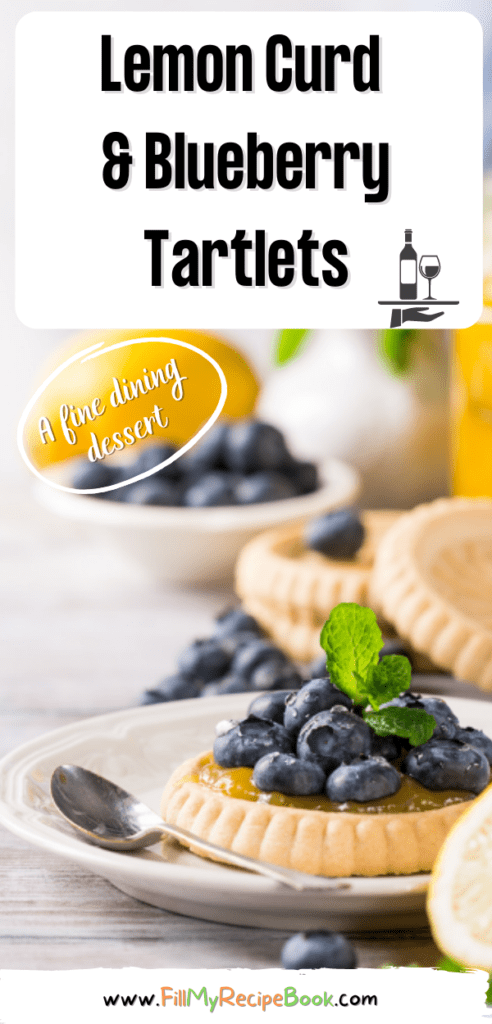 Lemon Curd & Blueberry Tartlets
These mini tartlets recipes are amazing and so decorative for special tea time with friends. Made with a delicious short bread base, filled with a homemade tangy lemon curd filling topped with blueberries. A dessert to serve as a fine dining mini dessert. Oven bakes tartlets with stove top cooked lemon curd recipes.
Obtain some fresh large blueberries for these tartlets and make the easy filling with fresh lemons as well.
How long does lemon curd tart last in the fridge?
Once it's baked, the tart will keep in an airtight container in the fridge for up to 2 days.
Why has my lemon tart curdled?
If the lemon juice comes into direct contact with the eggs then the eggs will curdle. Be sure to whisk the eggs with the sugar first to minimize this effect. Another reason could be that the lemon curd was cooked on too high a heat, which can scramble the eggs.
Does lemon curd freeze well?
Prepared lemon curd can be frozen for up to 1 year without quality changes when thawed. To thaw, place container in a refrigerator at 40°F or lower for 24 hours before intended use. After thawing, consume within 4 weeks.
Ingredients
View the ingredients in the recipe attached.
Blue berries
lemon curd
shortbread crust or pie
butter
sugar
flour
and more directions in the recipe.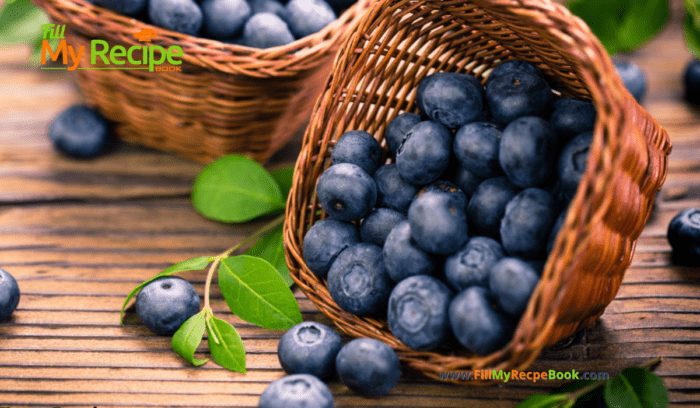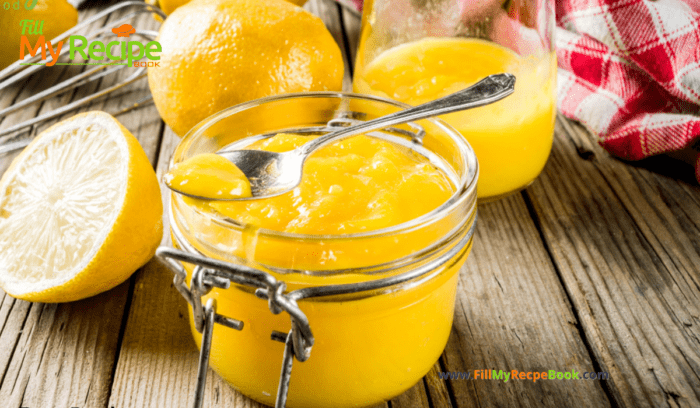 How To
Make these tasty and amazing short bread tartlet bases. Nothing better tasting than shortbread dough that is pressed and molded into the tart pans and slightly baked to golden. Ready to fill the homemade lemon curd in.
Get the recipes by clicking the heading.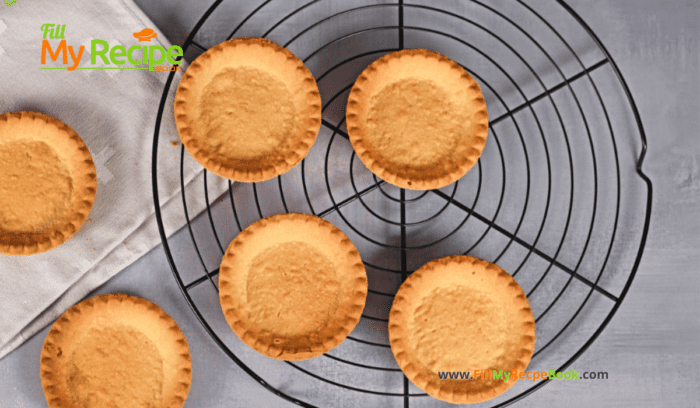 Can recommend these very useful Mini Tart Pans With Removable Bottom Non-stick Quiche Pans Reusable Fluted Edges Small Tart. Purchase these online.
Once you have made the lemon curd or use a bought one. Then fill these freshly baked bases with the curd. That is once they are cooled and curd has set in the fridge.
Do all of this by following the recipe below for instructions and know how.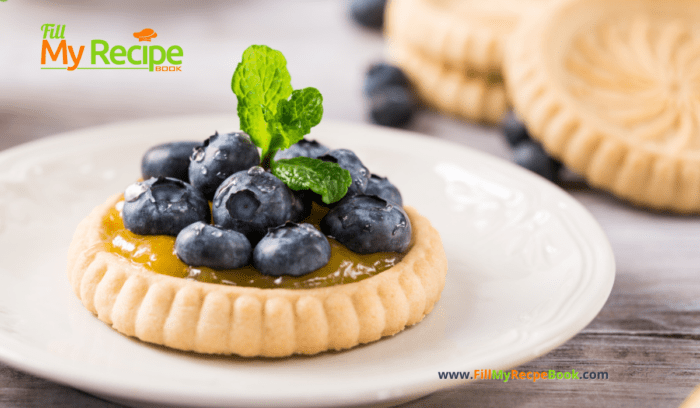 Decorating tips
Decorate with those fresh blueberries and top with a sprig of mint. You could go further and sprinkle some castor sugar over the blueberries for that frosted look.
Use other berries like raspberries or cut strawberries and layer them prettily on one side of the tartlet.
Make a few small meringue piping's on the outside of the tart as well.
A dollop of cream to add to the sweetness as lemon curd is tangy, as you would love to balance that taste pallet.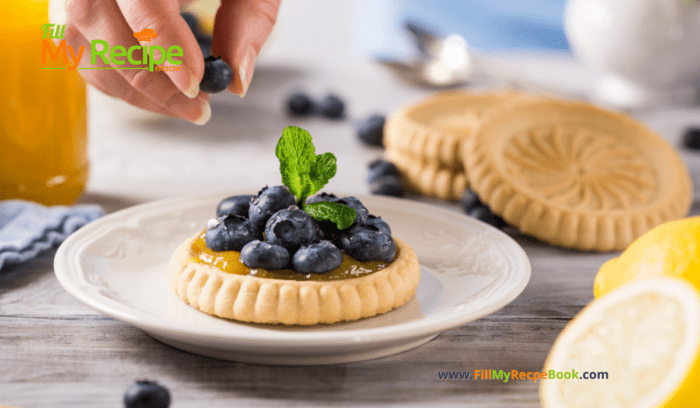 Purchase online these Corelle Frost White Lunch Plate Set and Set of 6 JoJo Small 3″ Sphere, Round Ceramic Flower Vase, to place some pretty flowers in on the table.
Serve and enjoy.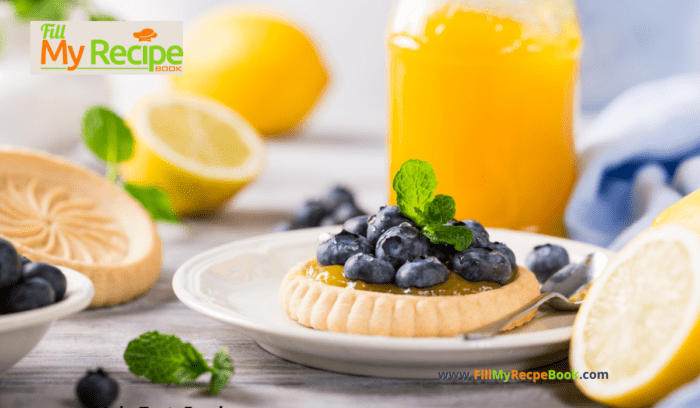 Can they be made ahead
These tartlets can be made a few days before and kept chilled. Maybe two days is a good guide.
Serve the tarts at room temperature for the best taste.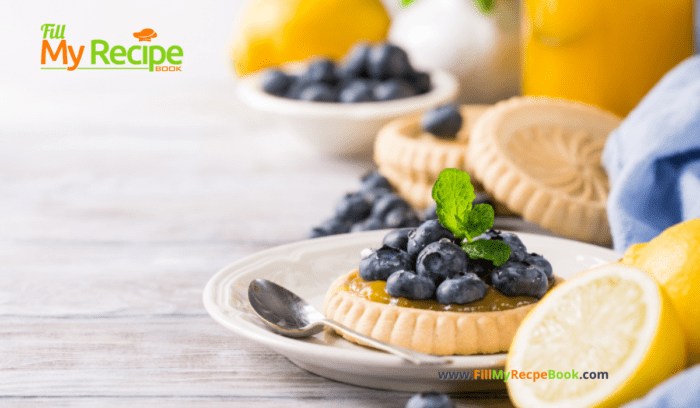 The Recipe below for downloading or printing. If you prefer to write out your recipes and file them then download this pretty General recipe page for yourself. Completely FREE.
Recommendations.
(click on the highlighted heading for the recipe)
Make and keep this —-> How to make lemon curd.
Create another lemon curd tart —-> Mini Lemon Curd Tartlets
Get some great recipes here —–> 18 Mother's Day Morning Tea Ideas to spoil your mother and show how you appreciate her.
Make these —–> Mini Apple Cream Tartlets and other you would love to make —-> 24 Easy Mini Dessert Recipes
More lemon recipe ideas —-> 14 Useful Lemon Dessert Recipes
These are more fruit pies and tart recipes —–> 14 Tasty Fruit Tarts and Pies Recipes
What about these —–> 13 Decorative Mini Tartlets Recipes and more —-> 12 Decorative Fruit Tart Recipes
Get some more recipe ideas with berries —-> 22 Easy Berry Treats Recipes
Sharing more delicious dessert ideas —–> 20 Scrumptious Dessert Recipes
Not forgetting these fine dining ideas —–> 15 Gourmet Fine Dining Desserts Recipes and Mini Fine Dinning Desserts and Make these amazing mini lemon curd filled meringues.
Here are some amazing recipe ideas for you —–> 30 Ideas for Fruit Recipes
Great ideas for a Christmas Desserts —–> 20 Pleasing Christmas Dessert Recipes and Some recipe ideas for Christmas desserts. —–> 24 Christmas Fancy Dessert Recipes
A few purchase online links of Fine Dining Dessert Serving Dishes to choose from. Fine dining desserts must be presented well.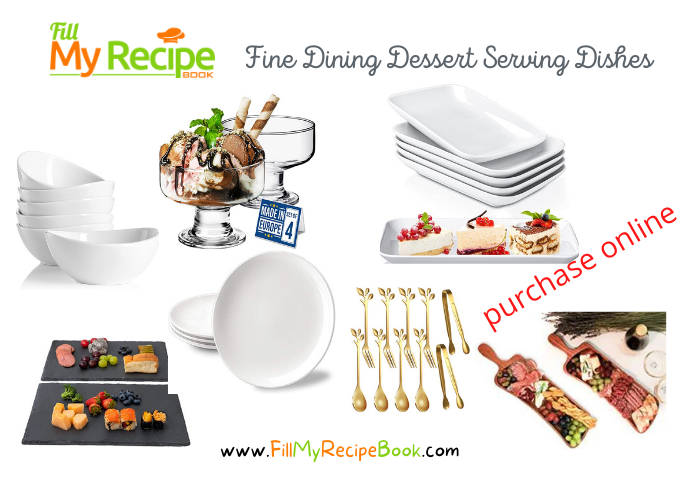 Print
Lemon Curd & Blueberry Tartlets
A mini Lemon Curd & Blueberry Tartlets Recipe. Oven baked dessert with shortbread crusts, filled with tangy lemon curd with blueberries.
Author:
Prep Time:

20 min

Cook Time:

25 min

Total Time:

45 min

Yield:

6

Category:

Desserts

Method:

Oven Baking
Instructions
Mix together the soft butter and sugar until creamy.
Then add the flour and the vanilla essence and mix the dough well and then wrap up in plastic and leave in fridge for 30 minutes. Or make this recipe –>  (Easy Shortbread Crust Pastry)
Preheat the oven to 150 Deg.C (300 Deg.F)
Roll out the shortbread dough and cut to the size of your tartlet pans. Press into the greased tartlet pans.
Bake these crust on baking pan sheet for about 10 – 15 minutes until you see they slightly golden.
Let them cool before removing from the tartlet pans. Then fill them with the lemon curd and add the blueberries on top. Or a small dollop of cream.
Keywords: Lemon Curd & Blueberry Tartlets
This post may contain affiliate links, where we earn from qualifying purchases. See more details in the policy page.
Get baking and enjoy eating and sharing these amazing recipes with family and friends.
Get some Printables for use in your kitchen and they will help with some ingredient replacement ideas and other.