12 Decorative Fruit Tart Recipes and a watermelon cake, healthy and easy cheese cakes, granola breakfast tartlets with fruit, what pleases the eye will be eaten. 🙂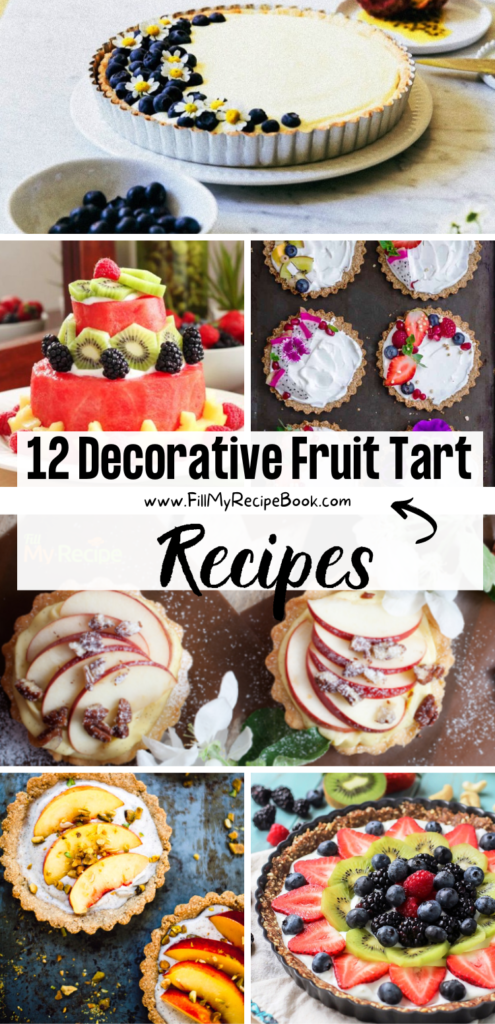 12 Decorative Fruit Tart Recipes
We share a few decorative fruit tart recipe ideas that are topped and decorated with fruit. Mini cheesecake with blueberries and a pecan granola tart with apple tartlets. An amazing watermelon small cake and tarts with passion fruit and yogurt tarts with decorative fruits. A delicious cheesecake de lima.
(click the highlighted heading or image for the recipe)
Lemon Curd & Blueberry Tartlets
A mini Lemon Curd & Blueberry Tartlets Recipe baked with buttery shortbread crusts filled with a sweet but tangy lemon curd with blueberries.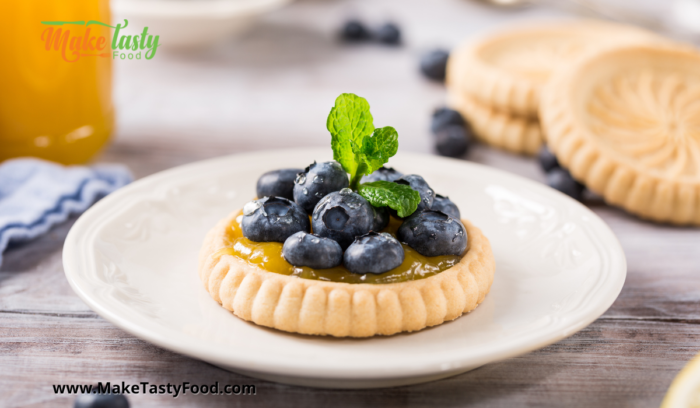 A Mini Apple Cream Tartlets with baked shortbread pastry for tarts. Filled with creamed apple sauce topped with slices of fresh apples.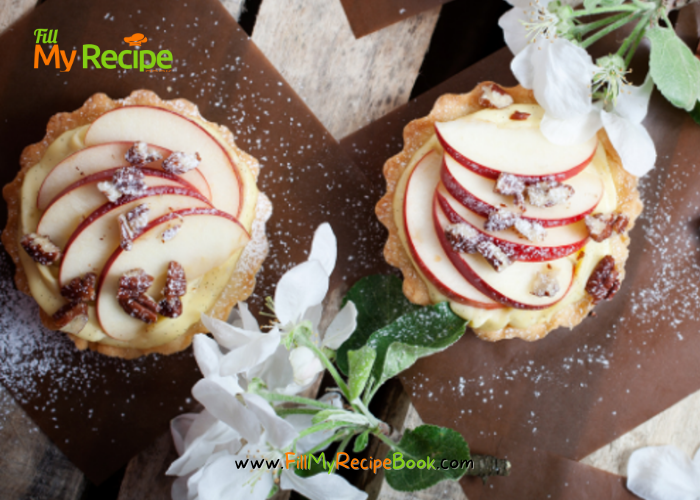 Mini Blueberry Cheesecake Tartlets
These Mini Blueberry Cheesecake Tartlets Recipe are easy and homemade with a biscuit base with creamy cream cheese filling and blueberries.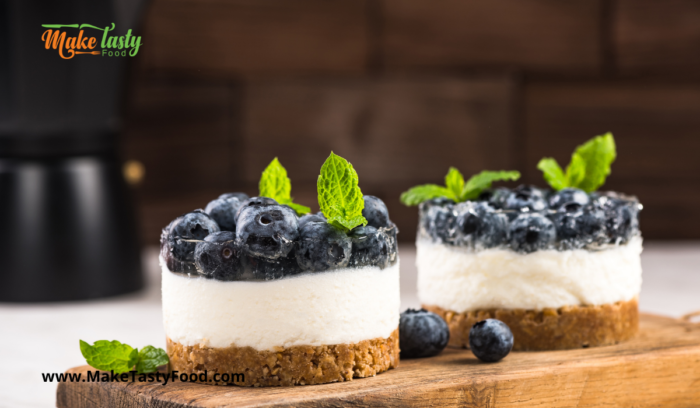 No-bake-greek-yogurt-fruit-tart
This No-Bake Greek Yogurt Fruit Tart is a healthy dessert perfect for gatherings. We're making a superfood "crust" using dates, nuts, fresh ginger, maca and cinnamon. Grain-free.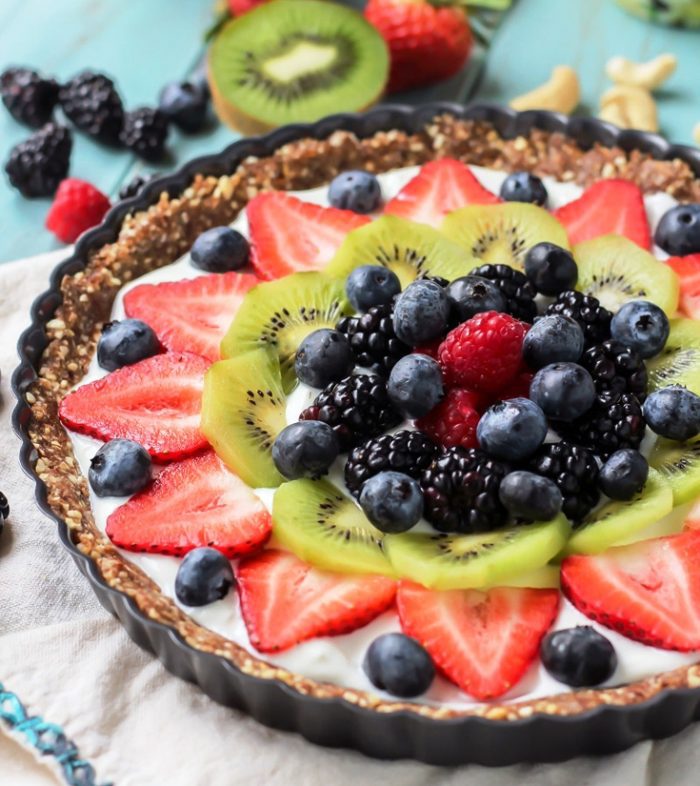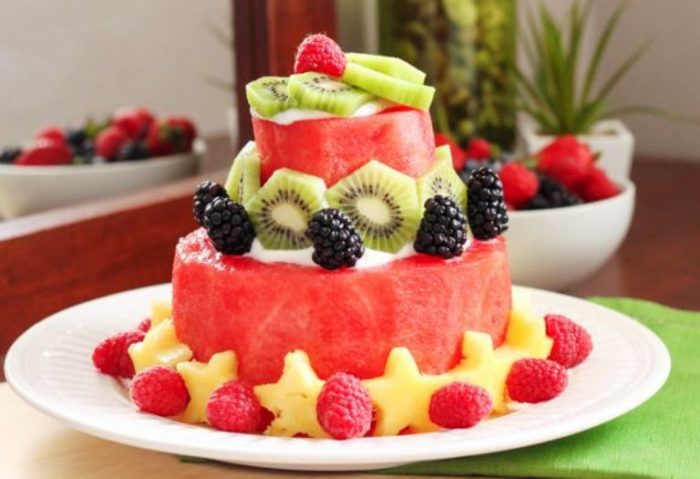 These breakfast pecan granola tarts are a fun twist on a granola and yogurt bowl. They're perfect for a brunch party.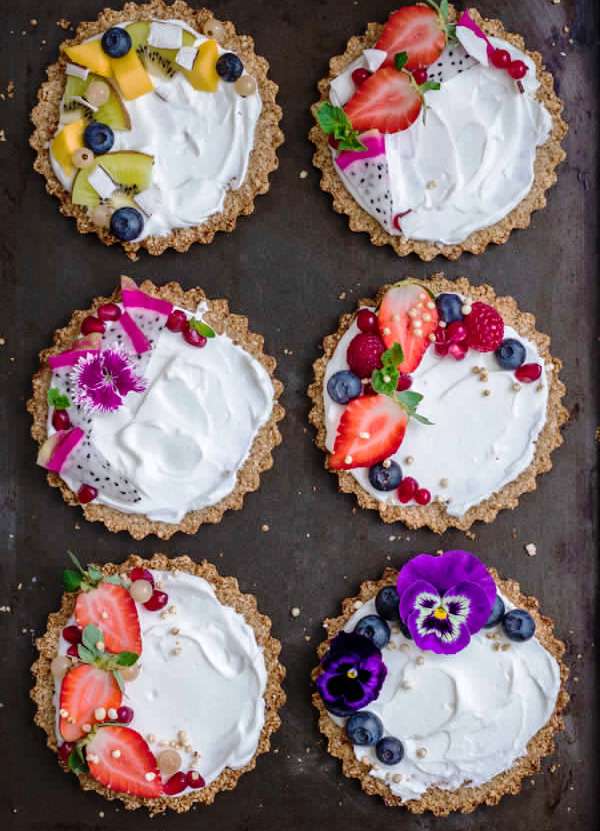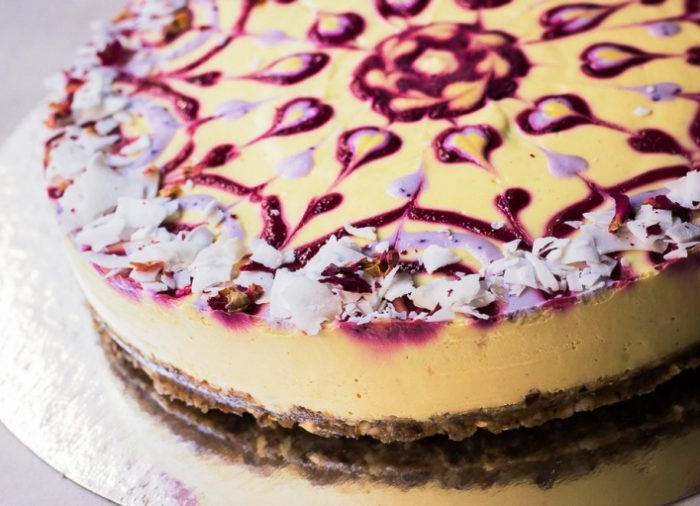 Passionfruit-and-blueberry-cream-tart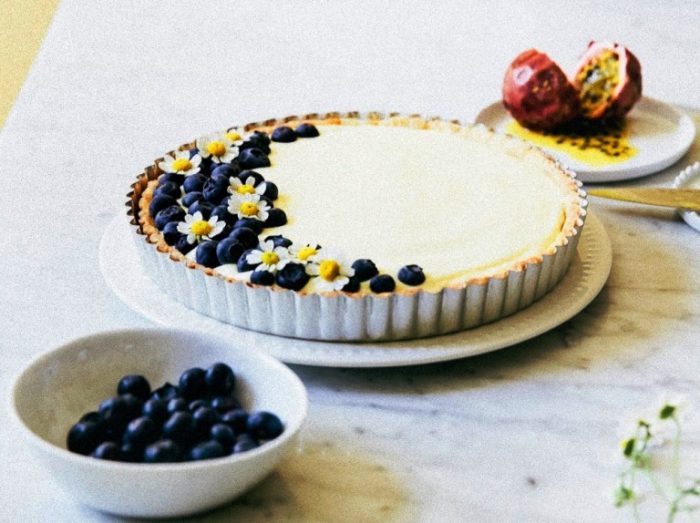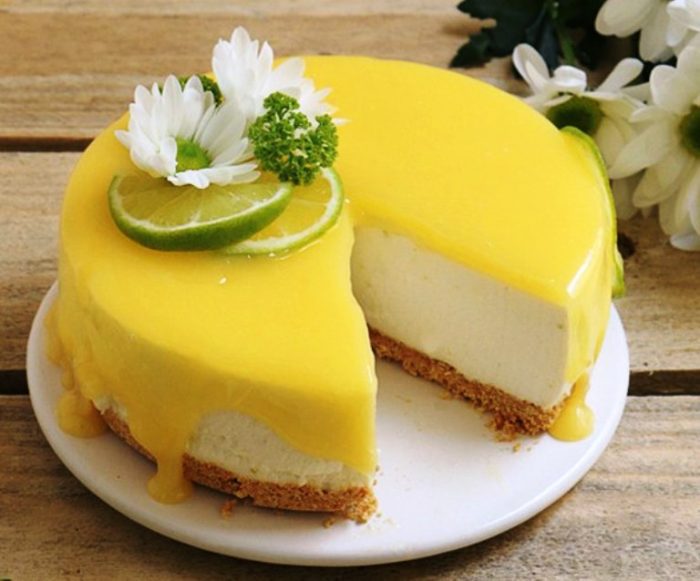 When it's full-on summer and the air is redolent of ripe fruit and full blooms, why not combine both in a dessert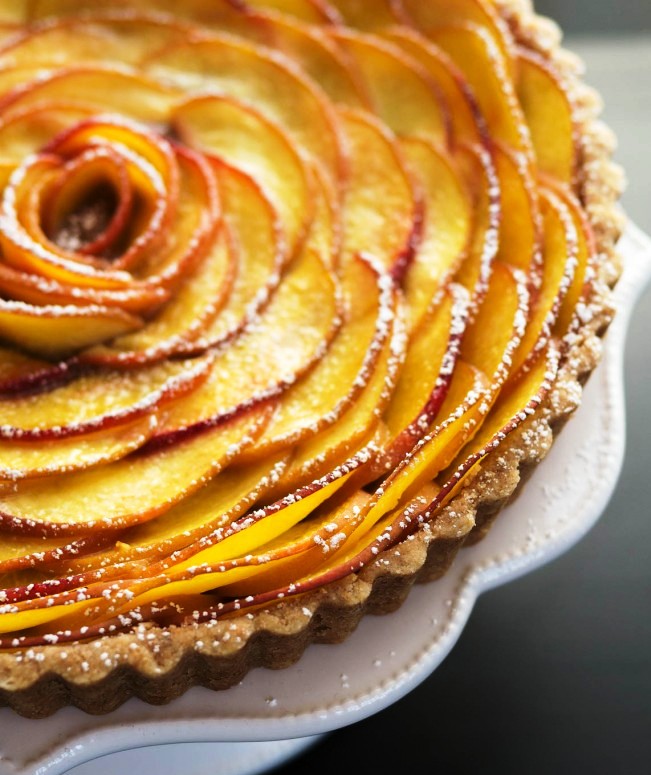 Nectarine-pistachio-coconut-yogurt-tarts
White-chocolate-passionfruit-cheesecake