14 Homemade Hamburger Recipes ideas to create for the grill. Best recipe for buns and patties with sauces that are easy for different diets.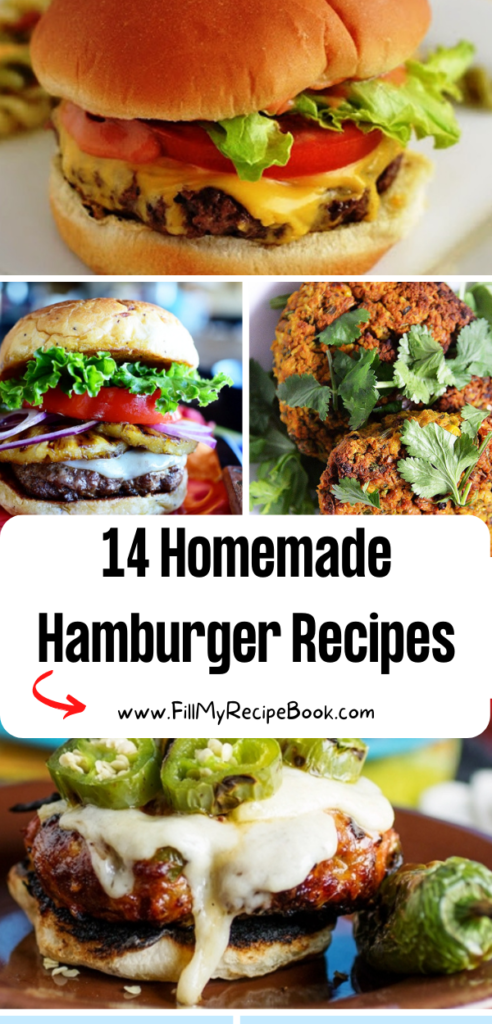 14 Homemade Hamburger Recipes
Sharing a few homemade hamburger recipe ideas to create for all diets. Firstly a great dinner bun recipe to make at home. Then make veggie burgers that tastes great with patties and Sweet potato and chickpea patty burger. Cheese burgers and turkey Teriyaki Burgers with pickled cucumbers and cilantro leaves give these Salmon Burgers. These blue cheese burgers are brushed with a homemade whiskey glaze, also a Hawaiian-burger and chicken burger and more. Time to grill for the weekend.
What is the secret to a good hamburger?
Use Freshly Ground Beef.
Keep Everything Really Cold.
Don't Futz With Your Meat.
Do Not Salt Beef Until Patties Are Formed.
Form Matters.
Season Liberally.
Flip Your Burger as Often as You Like.
Use a Thermometer.
What does lemon juice do to hamburger meat?
Lemon juice is a great meat tenderizer; the acidity gently breaks down the protein fibers in meat, leaving it scrumptiously fork-tender. Taste the difference when you make our Steak With Citrus Mushroom Sauce.
What to add to hamburger to make it taste better?
The herbs and spices that make a good complement to beef burgers are parsley, basil, thyme, oregano, marjoram, savory, garlic, and chili flakes or powder. For intensifying flavor, try using dill pickles, sweet relish, capers, anchovies or chutney, plus almost any cheese will serve a beef burger well.
(click on the highlighted heading or image for the recipe)
A Recipe for 30 minute dinner rolls or buns eaten with a meal of soup or hamburgers They make dinner appetizer or starter and replaces bread.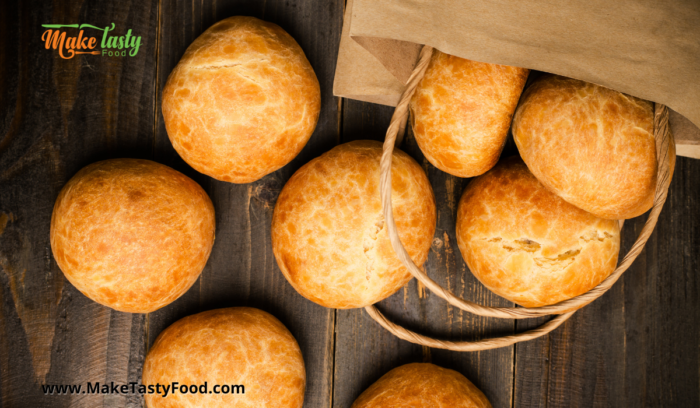 Possibly-the-best-burger-buns-ever
I just made some burger buns that could very well be the 'best ever'. Plus, a really, fat, juicy burger loaded with corned beef, swiss cheese and slaw, to put between these burger buns.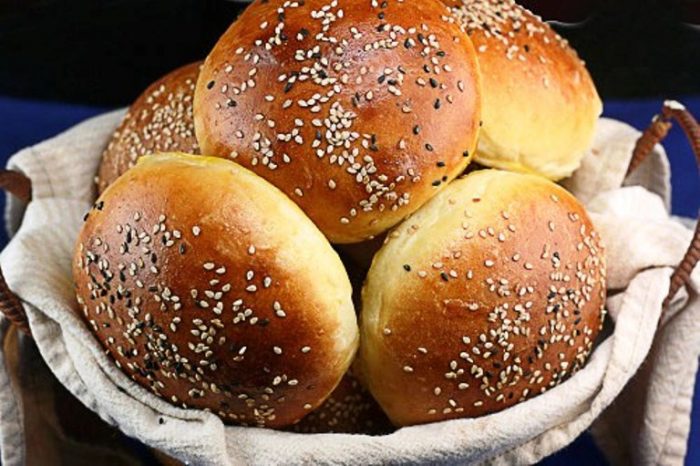 A-veggie-burger-that-taste-great
Crispy on the outside and cooked to perfection. These veggie burgers are the ultimate healthy comfort food.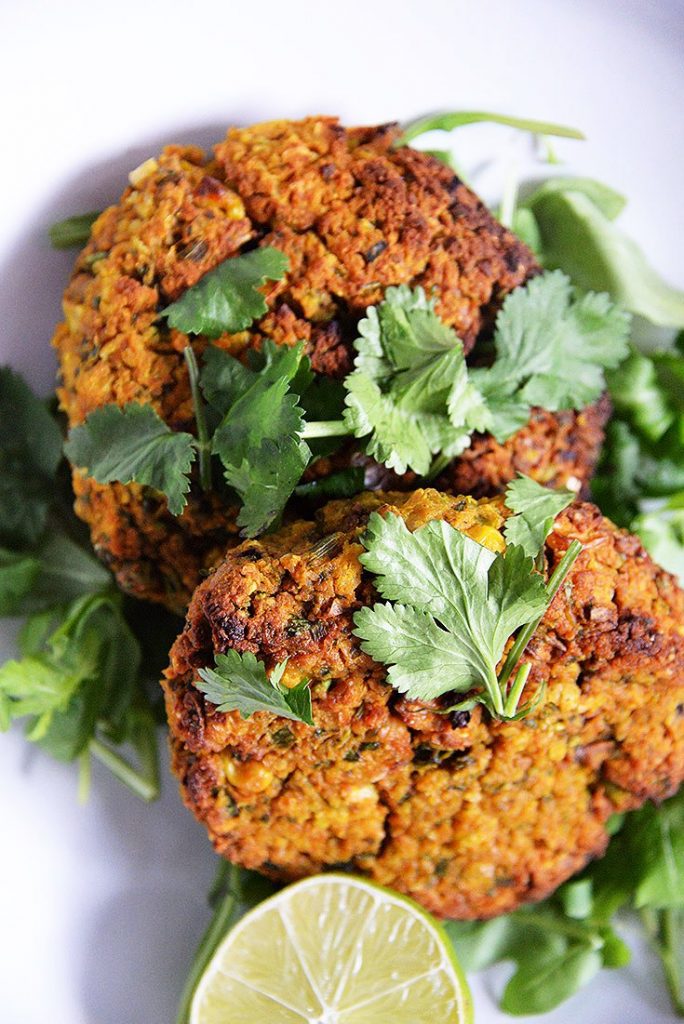 You totally need these sweet potato chickpea burgers! Aside from being healthy, vegan, and gluten-free, these tasty freezer-friendly veggie burgers are just plain delicious!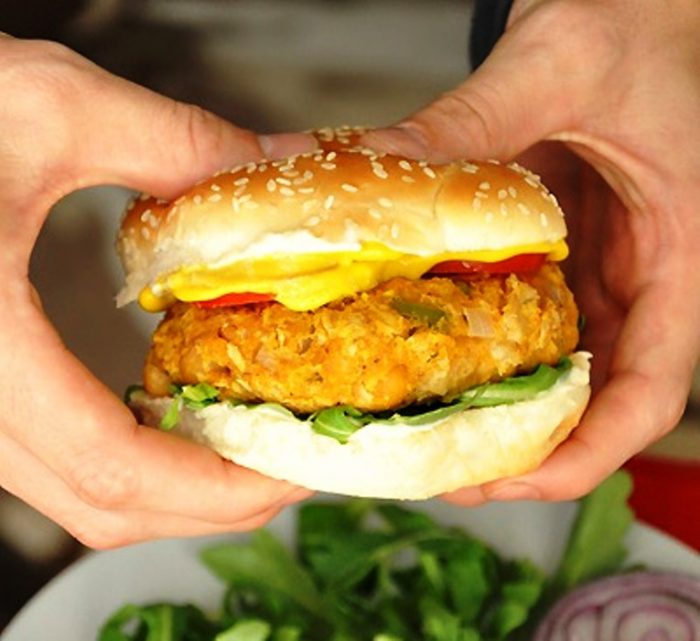 Juicy and flavorful cheeseburgers fresh off the grill! These copycat In n' Out Cheeseburgers taste just like the ones from the famous fast food chain!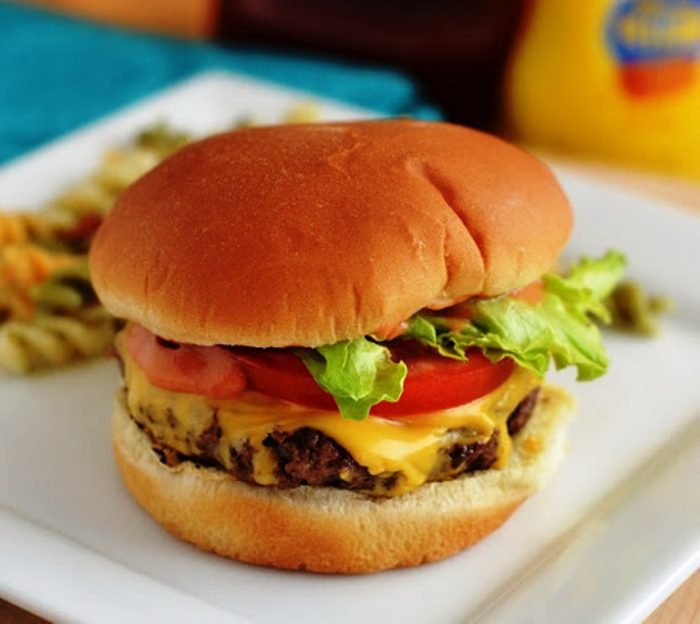 If your experience with turkey burgers up to this point has been bland patties that are more reminiscent of a hockey puck than a juicy burger worth of its bun, these Teriyaki Burgers will change your mind. They're sweet and tangy, plenty moist, and sure to please even the staunchest of red meat eaters.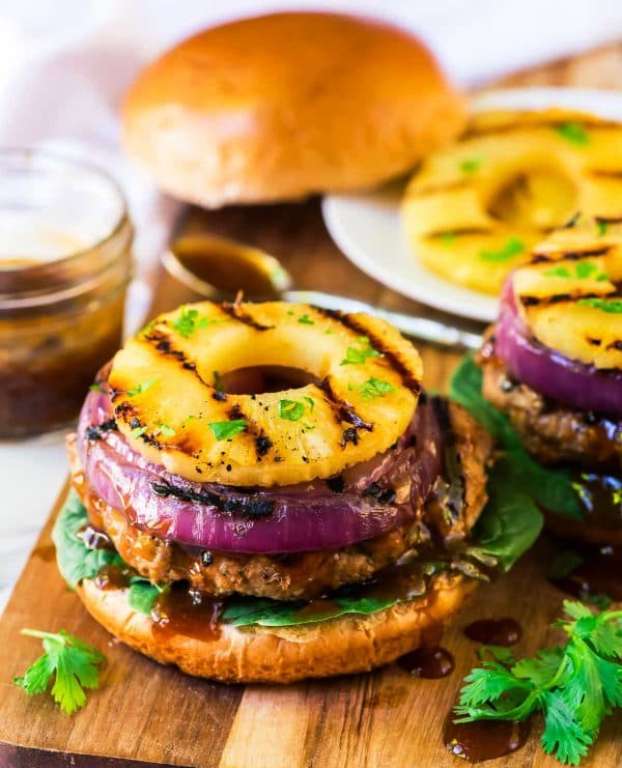 Salmon-burgers-with-spicy-hoisin-mayo
Pickled cucumbers and cilantro leaves give these Salmon Burgers with Spicy Hoisin Mayo crunch and an herby freshness. They are absolutely the most flavorful fish burgers you could expect to enjoy. You are going to love these.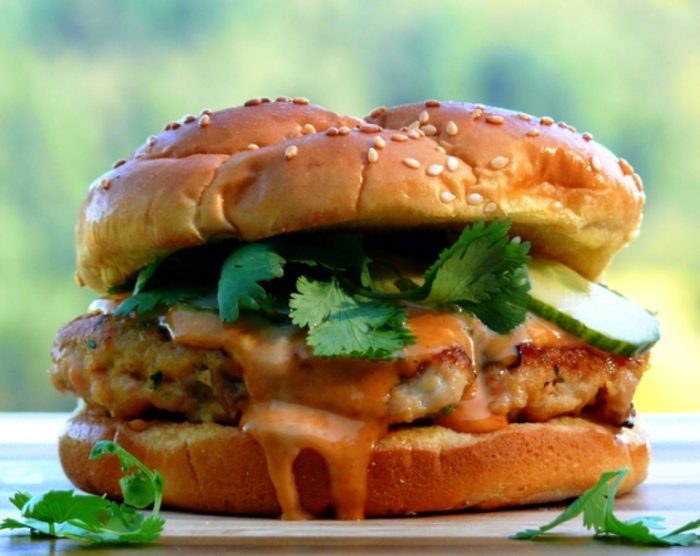 Whiskey-glazed-blue-cheese-burgers
These blue cheese burgers are brushed with a homemade whiskey glazed, topped with Irish cheese, and smothered in Guinness caramelized onions!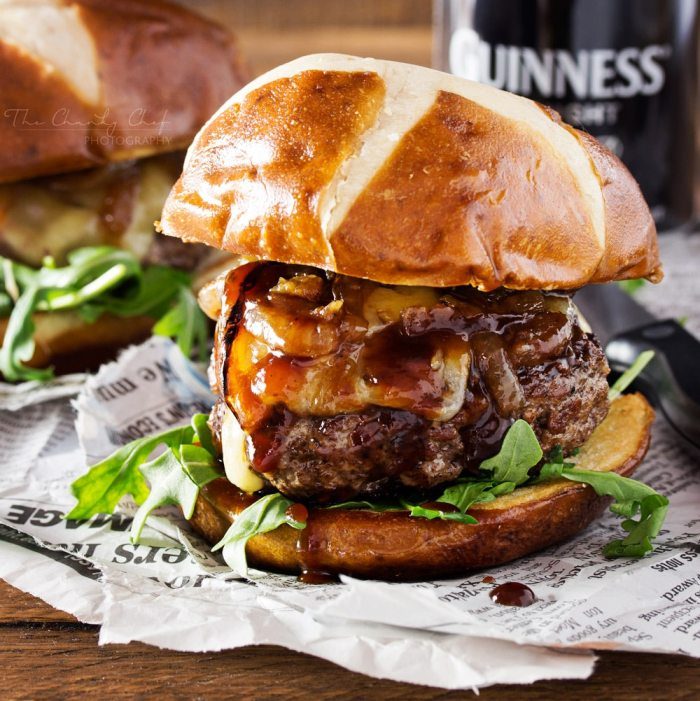 Because the burger is classic, unfussy, and pretty much gosh darn perfect. Trust us here, you're going to want to try it for yourself when you have a chance.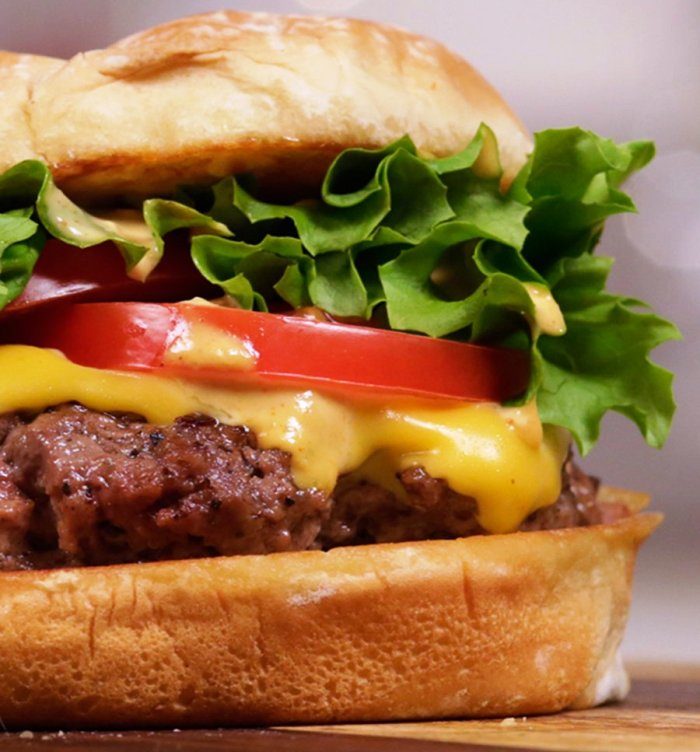 This is hands-down one of the most delicious burgers I have ever, ever, ever eaten. It is a loose interpretation of a Hawaiian-style burger.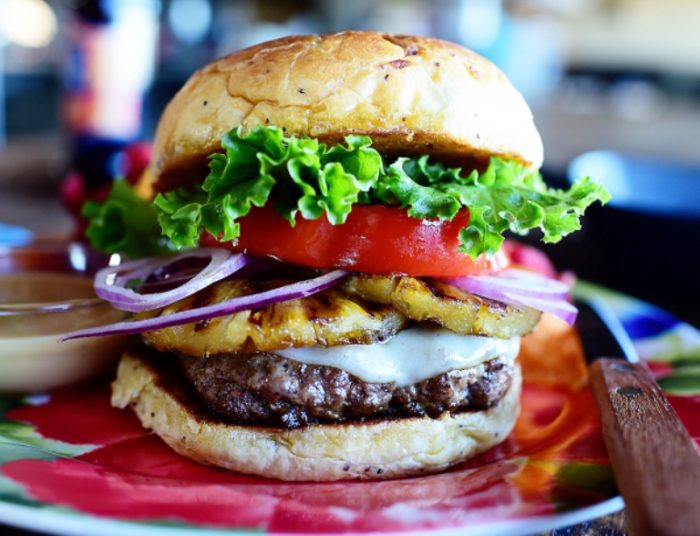 Chicken Avocado Burger with Chipotle Yogurt Sauce ~ Chicken Burger Stuffed with Avocado, Garlic, Feta Cheese and Drizzled with a Delicious Chipotle Yogurt Sauce!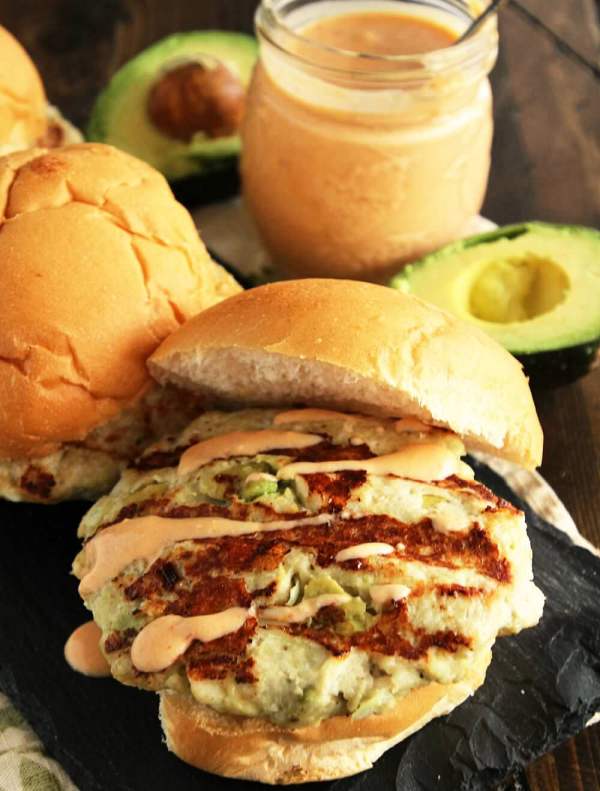 Buffalo chicken wings and burgers collide in this mouth-watering Buffalo Chicken Burger with Creamy Blue Cheese Sauce recipe, with the bonus of no messy fingers!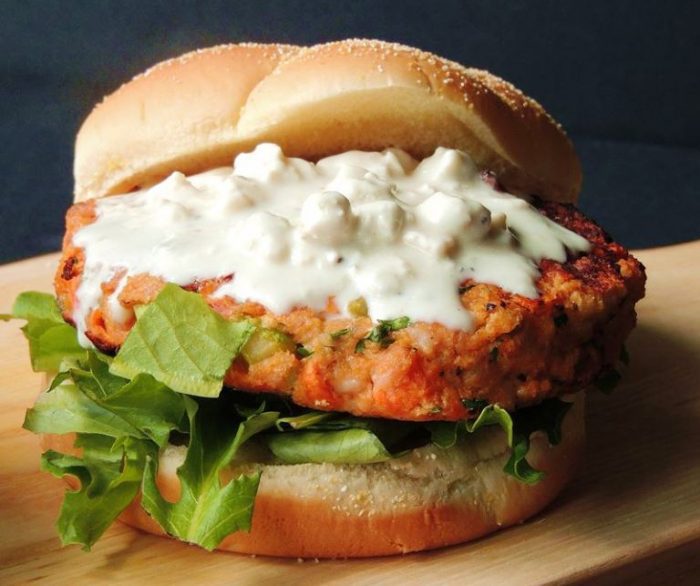 Turkey-chorizo-burgers-with-creamy-guacamole
A recipe for juicy burgers made from a mixture of ground turkey and spicy Mexican chorizo, perfect for the grill, served up with extra creamy guacamole.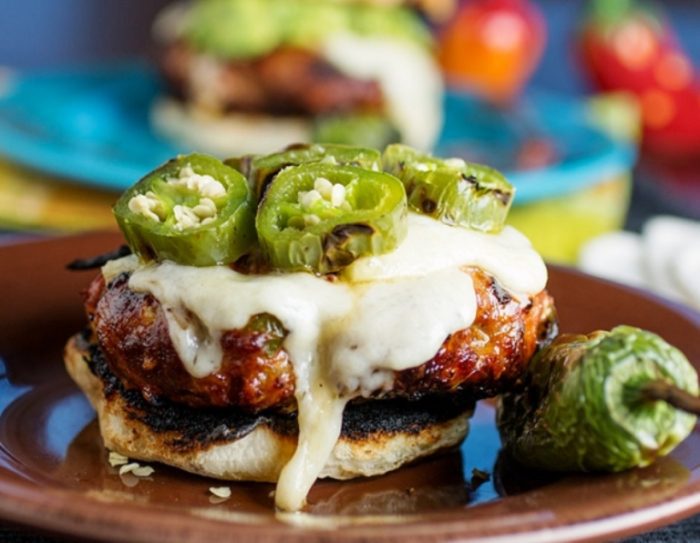 Feisty buffalo chickpea veggie burgers
Making a crave-worthy veggie burger is easier than you think! Amp up the flavor with these Buffalo Chickpea Veggie Burgers!