13 decorative mini tartlets recipes ideas to make with various fillings topped with fruits on tarts with biscuit and shortbread bases.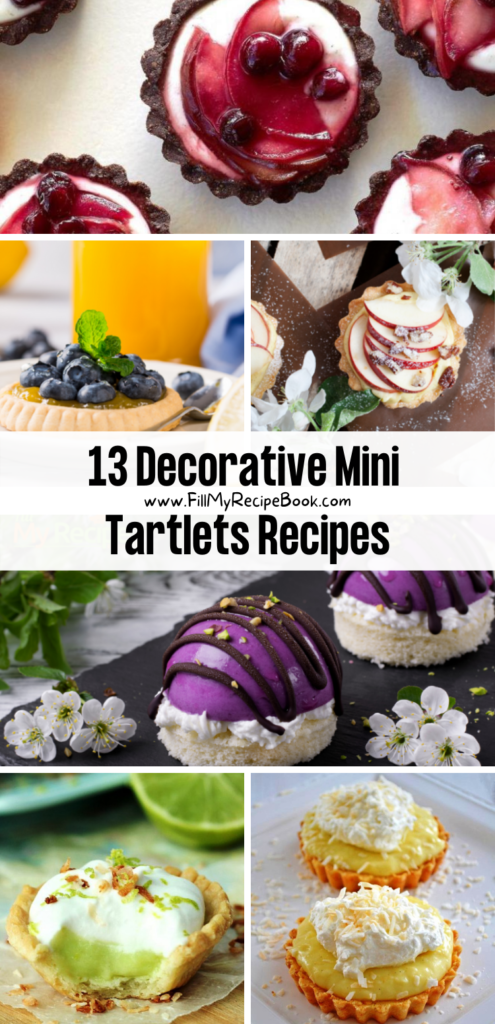 Decorative Mini Tartlets Recipes
Make and bake these recipe ideas and decorate them well to please. Some with fruit topped on various fillings to serve for a high tea or mini desserts.
(click the headings or images for the recipes)
A Mini Apple Cream Tartlets with baked shortbread pastry for tarts. Filled with creamed apple sauce topped with slices of fresh apples.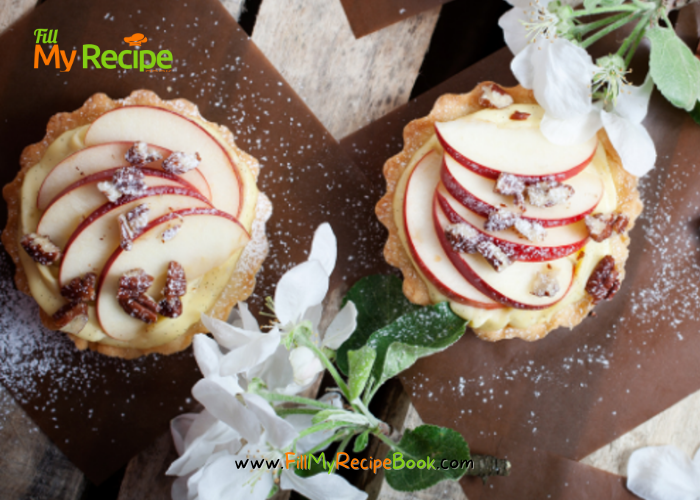 Mini Blueberry Mousse Cakes Glazed
Mini Blueberry Mousse Cakes Glazed Recipe. A gelatin set dessert with a base of almond sponge cake with blueberry mousse fillings.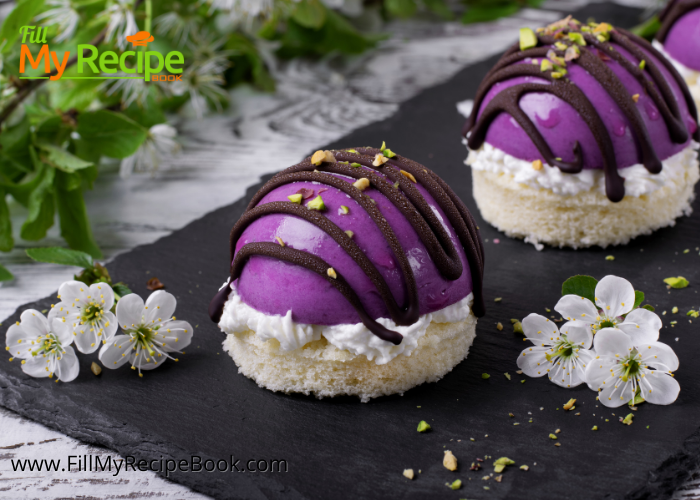 Mini Blueberry Cheesecake Tartlets
Mini Blueberry Cheesecake Tartlets are easy and homemade with a biscuit base topped with creamy cream cheese filling topped with blueberries.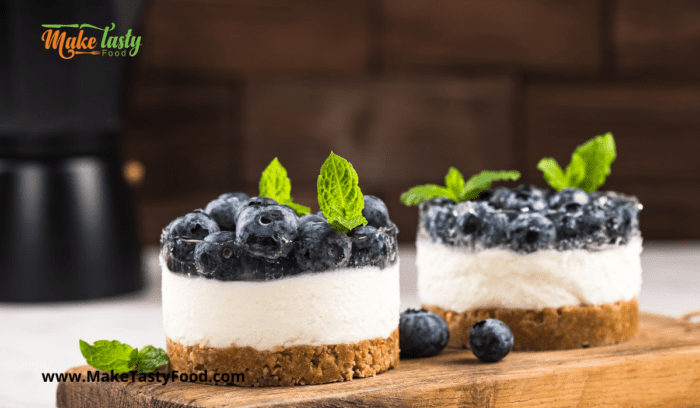 Lemon Curd & Blueberry Tartlets
Lemon Curd & Blueberry Tartlets made with buttery shortbread crusts, a sweet but tangy lemon curd filling topped with blueberries dessert.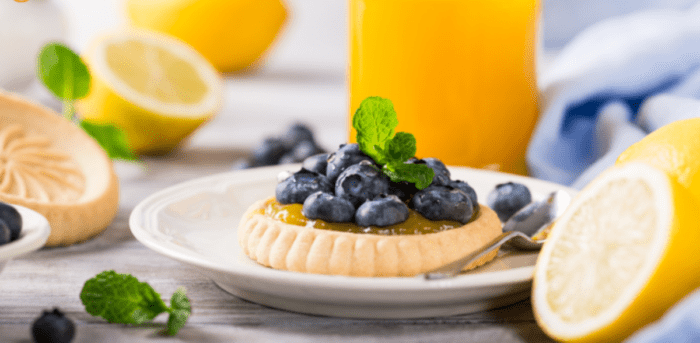 With their buttery tart shells, Baileys salted caramel filling, and glossy chocolate topping, these mini tarts are delicious.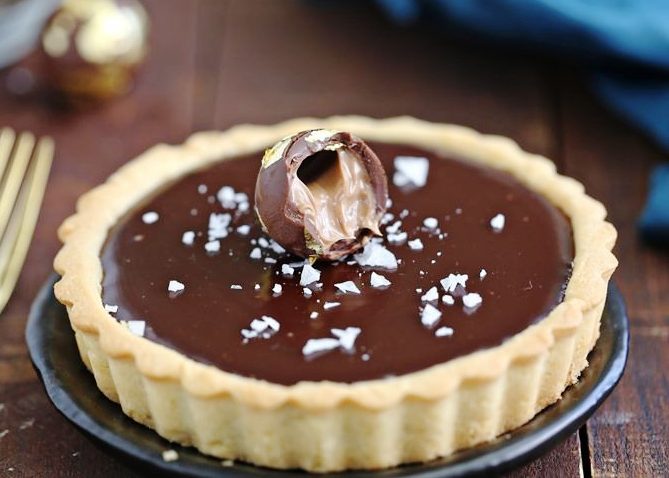 These Coconut Cream Tarts with a Shortbread Cookie Crust are simple to make.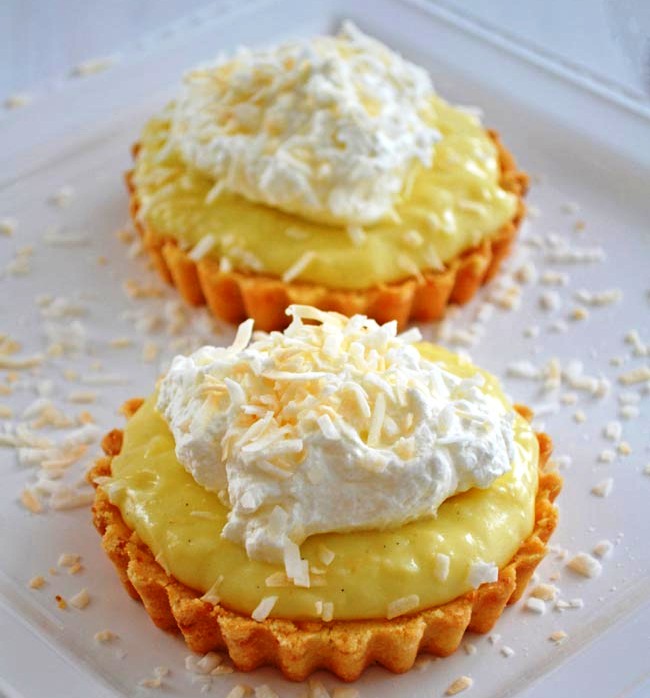 Raspberry-vanilla-bean-cream-tarts
Delicious Raspberry & Vanilla Cream Tarts made with a shortbread crust, vanilla cream filling and fresh raspberries.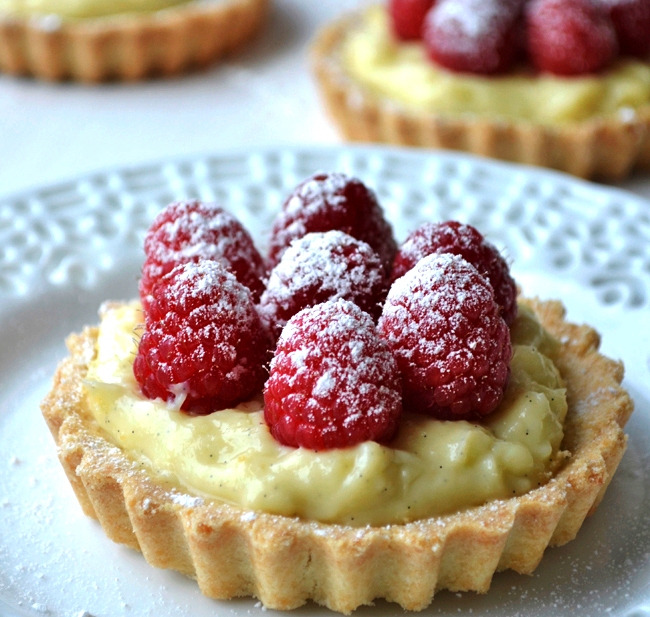 These Mini Pecan Pies are easy to make and can also be made ahead of time.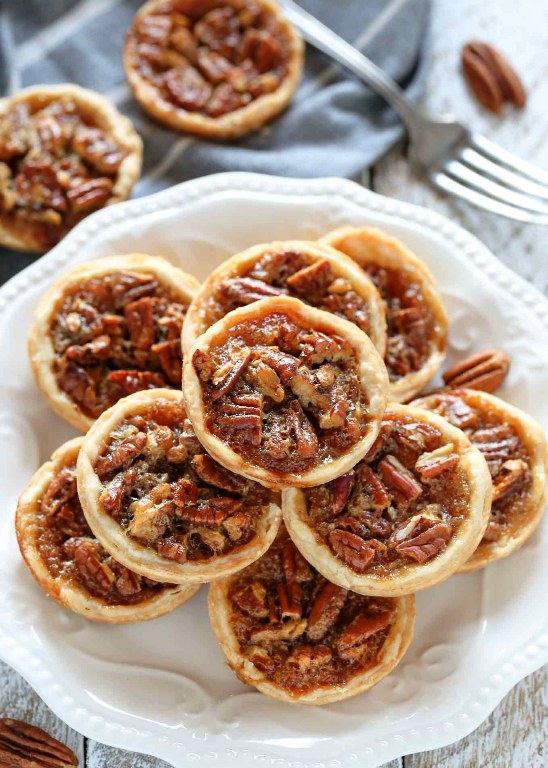 A light, creamy and refreshing lime filling topped with fluffy coconut cream.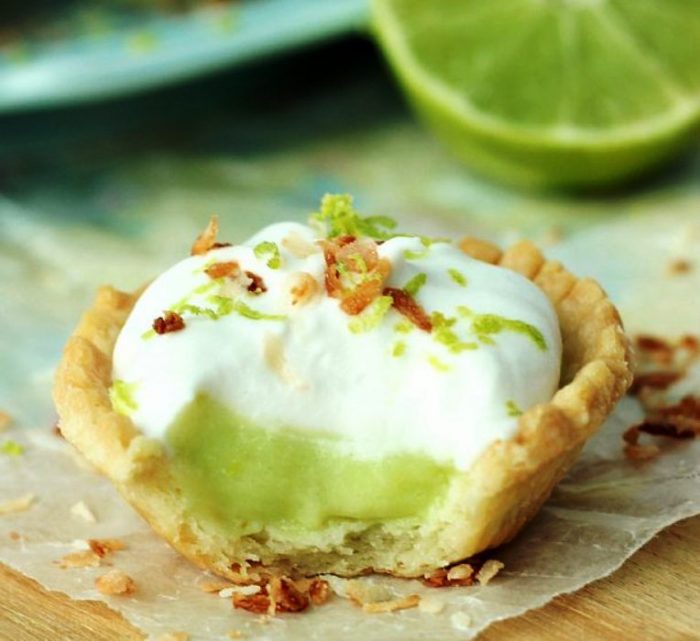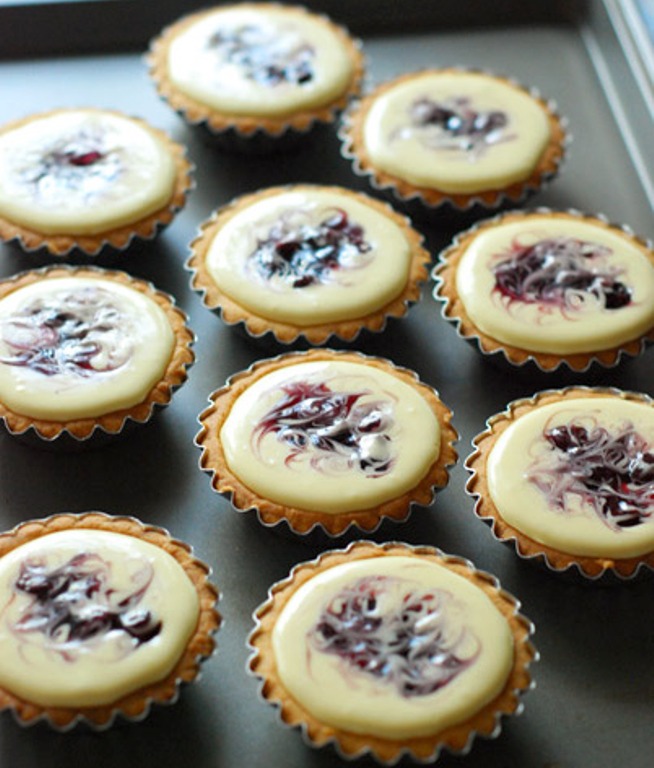 These delicate little apple tarts are beyond delicious and surprisingly easy to make.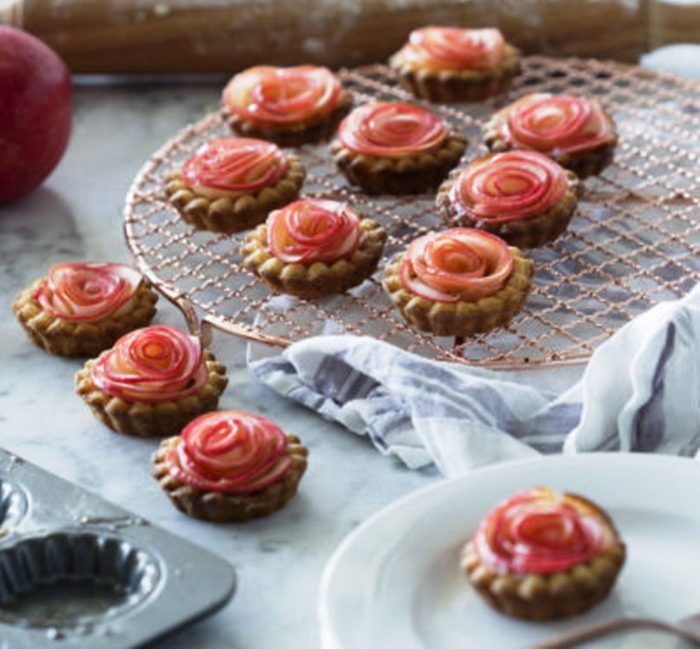 Cute-mini-strawberry-rhubarb-tarts
These delicious and tangy Strawberry Rhubarb Tarts are super easy to make and are the perfect mini desserts .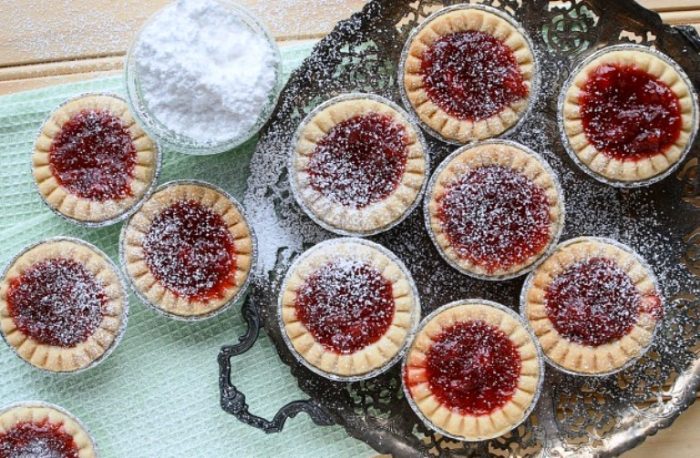 Ricotta-cranberry-and-pear-mini-tarts
These beautiful, gluten-free tartlets are a lovely embodiment of the warmth and sweetness of the holiday season.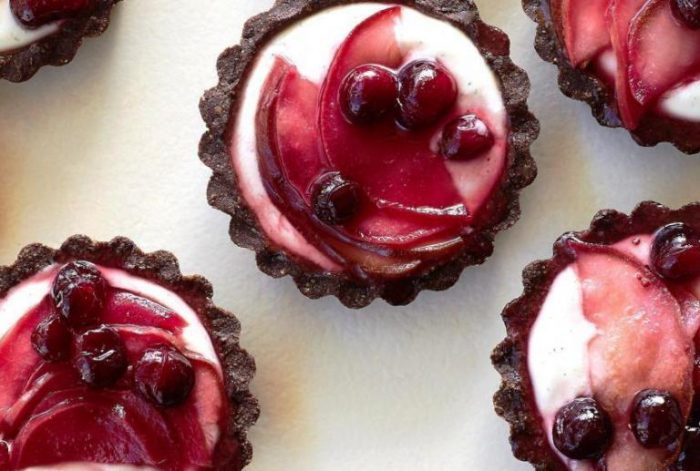 Relative posts for mini tarts.
12 Mini Tartlets Dessert Recipes
12 Delishes Mini Cheesecake Recipes