Easy and the best Lemon Cream Cheese Danish Breakfast or dessert recipe. A puff pastry bake filling with lemon cream cheese or lemon curd.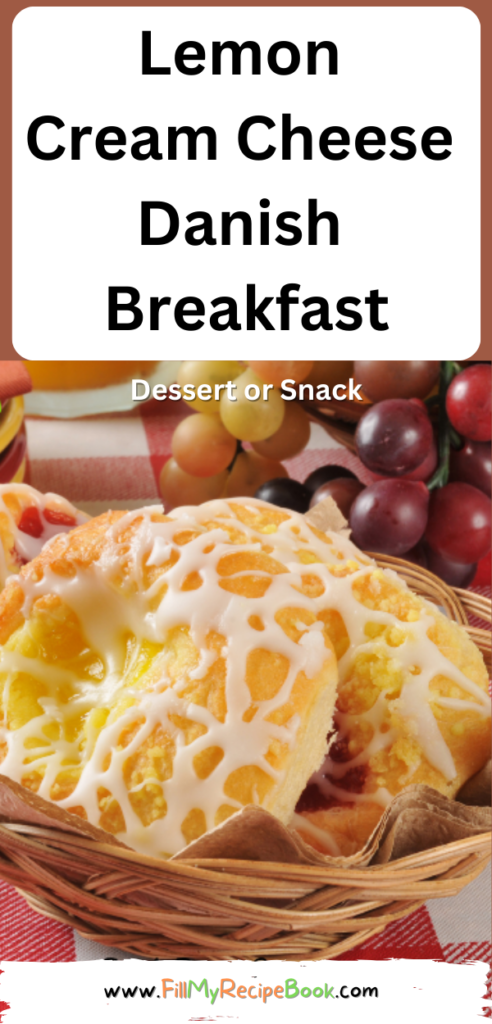 Lemon Cream Cheese Danish Breakfast
This Lemon Cream Cheese Danish Breakfast recipe is not that difficult to bake or make. If you using bought puff pastry then that's all you need and maybe some lemon curd. But if you want to make lemon curd the get then recipe here How to make Lemon Curd.
It is an easy mothers day recipe to make for a Breakfast or dessert or snack,with a cup of tea or coffee or even a juice of choice. Absolutely delicious with a lemony cream cheese and lemon curd fillings. Oven Baked and dusted with confectioners sweetener. Make this from scratch for a birthday or just a rainy day.
What is Danish filling made of?
Cream cheese, granulated sugar, lemon juice, and vanilla extract. Stir these together to make your cheese danish filling.
What makes a Danish a Danish?
A Danish pastry, often known as simply Danish, is a layered, sweet pastry baked with Danish pastry traditions. This type of baking involves using yeast-leavened dough or puff pastry with added ingredients such as butter, eggs, milk, cream, and sugar to make the pastries richer and sweeter.
Are Danishes better hot or cold?
Bake the Danish and cool to room temperature. It's tempting to eat the Danish warm, but the flaky pastry tastes better when cooled. To make and bake the Danish in one day, you can skip the overnight refrigeration step.
Ingredients.
Roll of puff pastry
lemon curd
cream cheese for filling
lemons for the zest and candied lemon slices
confectioners sugar
A few of the ingredients needed for this delicious breakfast treat. Of course get the full amounts and all the ingredients you will have to have in the recipe attached. A recipe for the lemon curd is also linked. –> How to make Lemon Curd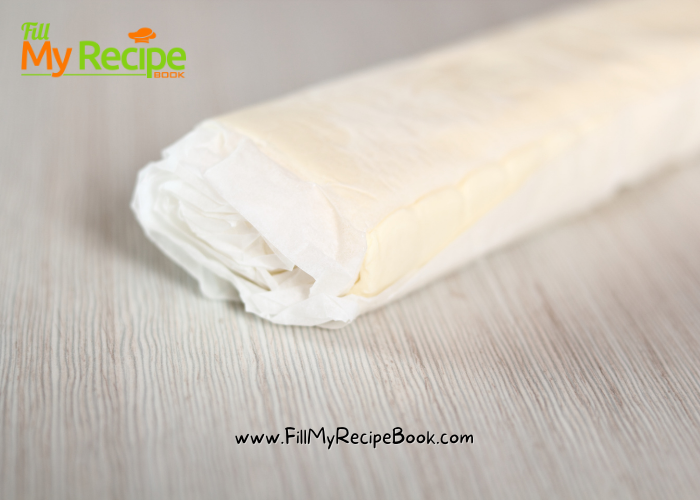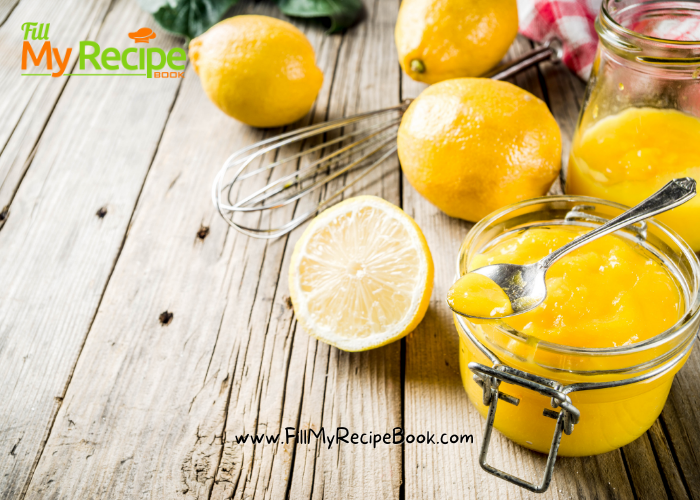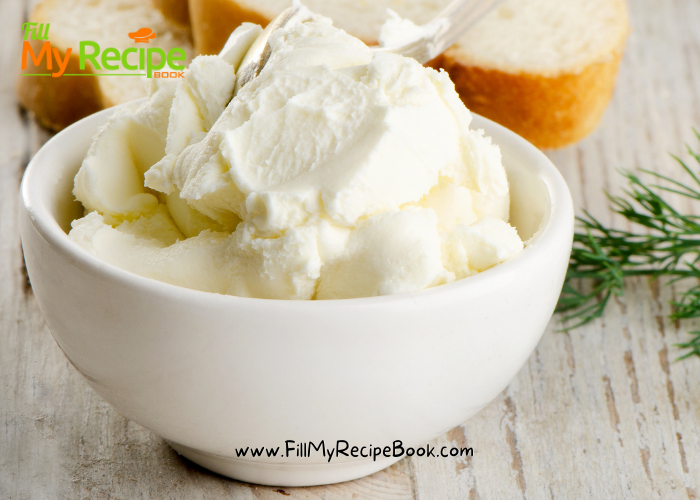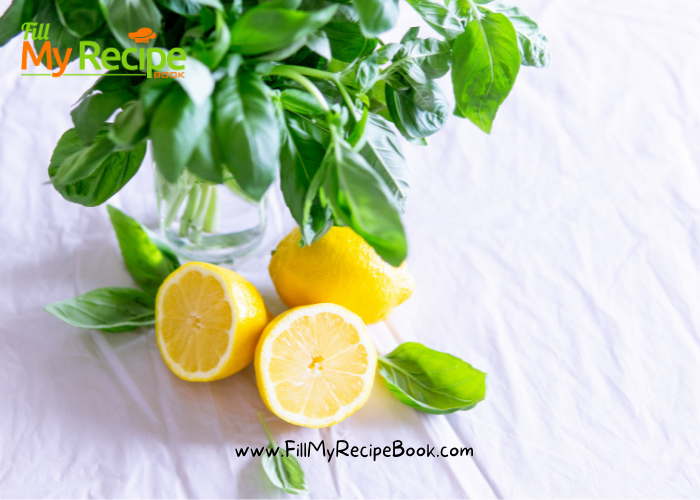 How To
These easy Danish lemon cream cheese dessert or breakfast are amazing. Dusted with confectioners sugar.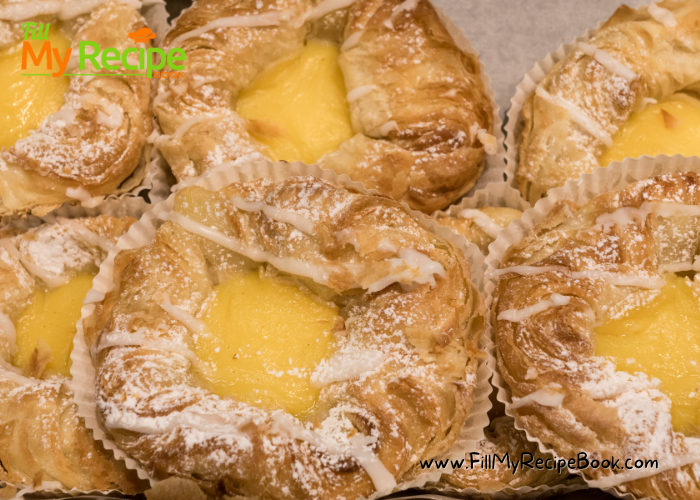 Use some confectioners sugar with a little water to drizzle on the danish buns. For a different look and presentation.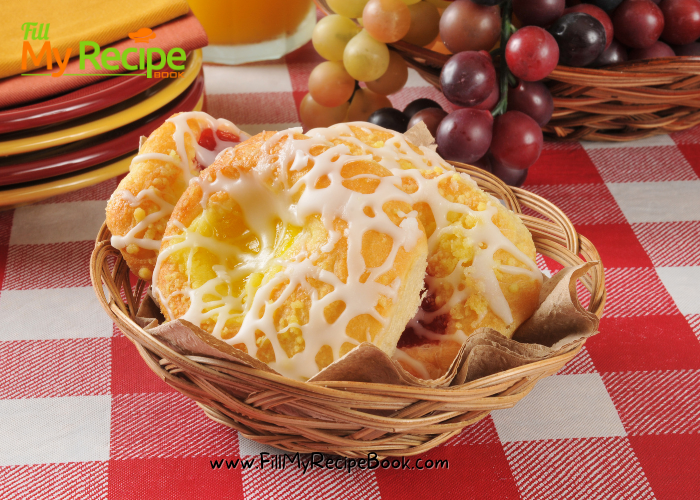 Serve this for tea or dessert for special occasions and to impress.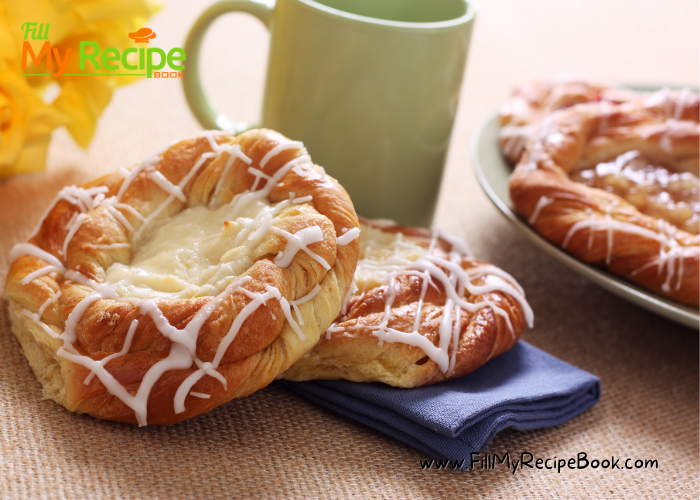 Below is a shape you could twist the pastry in to achieve this very pretty lemon cream cheese danish dessert. Be creative in your shapes.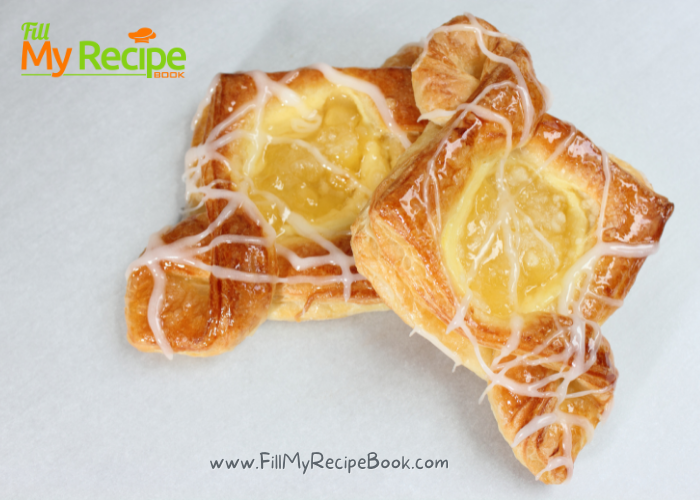 Recommendations.
( click the highlighted heading for the recipe.)
Get more recipe ideas to create for fathers day —-> 24 Fathers Day Breakfast or Brunch
Get these easy breakfast recipe ideas to create —-> Traditional Irish Breakfast and Tea and Toad In a Hole Breakfast and How to Cook Basic Oat Breakfast and Easy Muesli Yogurt Parfait Breakfast and Eggs Benedict Breakfast Recipe and Chocolate Banana Breakfast Smoothie and Avocado on Toast Breakfast Ideas and Healthy Breakfast Sweet Potato Hash and Cinnamon Roll Breakfast Casserole and Crammed Savory Breakfast Crepes and Breakfast Banana Muffins and Cheesy Ham Egg muffins and Easy Ham and Cheese Croissants . and Vetkoek Bacon Egg with salad Filling and Traditional Irish Breakfast and Tea
Create Brunch or breakfast for easter weekend recipe ideas —-> 26 Easter Breakfast or Brunch Ideas
You can get the lemon curd recipe here. —–> How to Make Lemon Curd
Get some great recipes here —–> 18 Mother's Day Morning Tea Ideas to spoil your mother and show how you appreciate her.
More lemon recipe ideas —-> 14 Useful Lemon Dessert Recipes
Other recipe ideas to use puff pastry for. —->10 Puff Pastry Veggie Tart Recipes
as well as these —–> 11 Savory Puff Pastry Snack Recipes and 16 Savory Pastry Eats Recipes
and a few more —-> 25 Healthy Easy Breakfast Recipes
Breakfast recipe ideas —–> 28 Easy Breakfast Ideas Recipes as well as these breakfast ideas —-> 20 Easy Vegetarian Breakfast Recipes
You will also love to bake these —–> 8 Easy Puff Pastry Recipes
Here are more ideas to make a recipe with cream cheese. —-> 21 Cream Cheese Inspired Dessert Recipes and some delicious meal ideas as well. —-> 11 Cream Cheese Inspired Meal Recipes
Get some cheese recipe ideas —–> 26 Heavenly Cheese Recipes
Some ideas for a brunch. —–> 22 Tasty Brunch Recipes
Get these great Christmas breakfast ideas —–> 35 Easy Christmas Breakfast Ideas and make these ahead —–> 17 Vegetarian Christmas Breakfast Recipes
Print
Lemon Cream Cheese Danish Breakfast
Easy and the best Lemon Cream Cheese Danish Breakfast or dessert recipe. A puff pastry bake filling with lemon cream cheese or lemon curd.
Author:
Prep Time:

15 min

Cook Time:

20 min

Total Time:

35 min

Yield:

8

Category:

Desserts, breakfast

Method:

Oven Baking

Cuisine:

American
Ingredients
1

  Box of puff pastry, thawed.

8 oz

(

226 g

)of cream cheese.

3/4 cup

of Purecane confectioners sugar(or brown sugar, white confectioners sugar)

1

lemons zest

1 cup

of lemon curd (get recipe here………How to make lemon curd ) 

1

fresh lemon thinly sliced

1 cup

of water

1/3 cup

of Purecane baking sweetener

1

Large egg beaten
Instructions
For the Candied lemons
To make the candied lemons boil the water add the baking sweetener (1/3 cup) and thinly sliced lemons. Stirring now and again. simmer for about 10 minutes. Then drain and transfer on a plate and leave to dry. Just before serving dip or sprinkle some baking sweetener on them.
For the Danish
Preheat oven to 200 Deg. C (400 Deg. F)
Grease or spray and cook a baking tray and line with wax paper and spray and cook that as well.
On a floured surface roll out the puff pastry and cut circles of about 3 1/2 " with a cookie cutter or large glass. Place these on the baking tray.
Beat the cream cheese until thick and creamy in a bowl with your mixer. (1 min) Add in the lemon zest and confectioners sugar and mix so its all combined. Finely taking about 2 tablespoons of cream cheese mixture paste in the center of the round puff pastry cut outs. Drop a dollop of lemon curd on top of that.
Finely brush the edges of the puff pastry with egg mixture and sprinkle some confectioners sweetener over them.
Bake for about 20 – 30 minutes until golden brown.
Place on a cooler rack for about 5 minutes, then dust some confectioners sweetener over them and add your candied lemon slices and serve.
Serve decorated for a Breakfast or Dessert for Mothers Day.
Yummy…………not so difficult are they?
Notes
Purecane confectioners sugar has zero calories and is better suited for diabetics.
Keywords: Lemon Cream Cheese Danish Breakfast or dessert recipe