Cinnamon Roll Breakfast Casserole. Very easy and quick way to make a cinnamon roll casserole for breakfast with bought ingredients.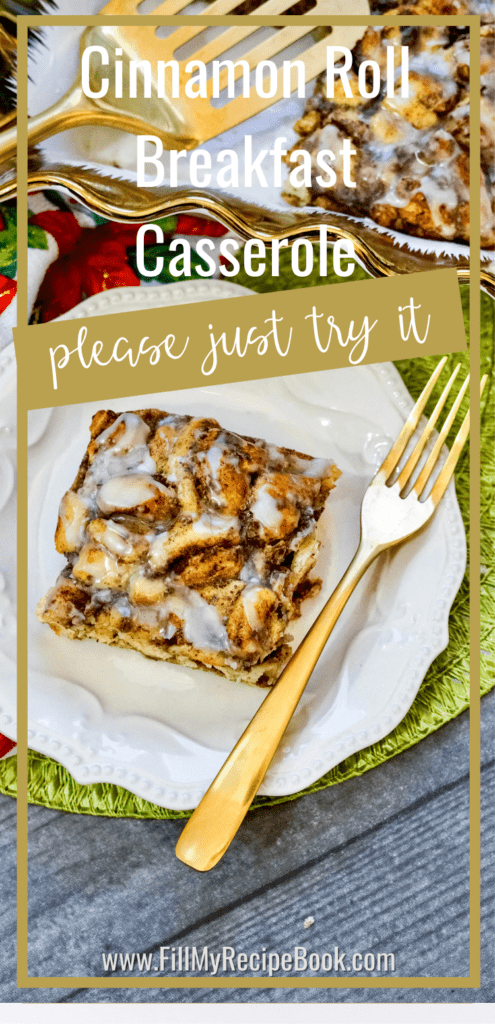 Cinnamon Roll Breakfast Casserole
These simple ingredients to make a cinnamon roll for breakfast.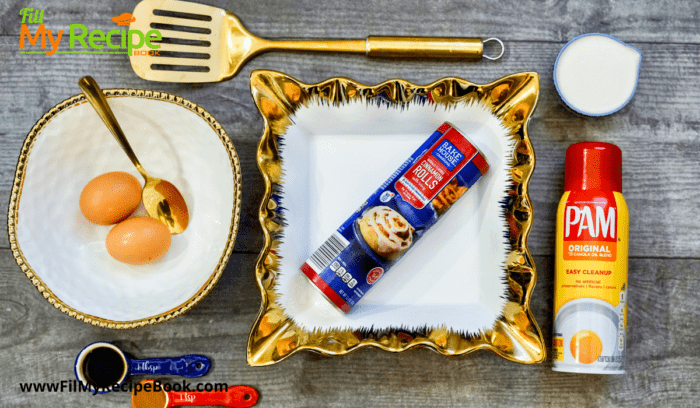 After cutting up the cinnamon roll, place it in a casserole dish and then break the eggs and mix.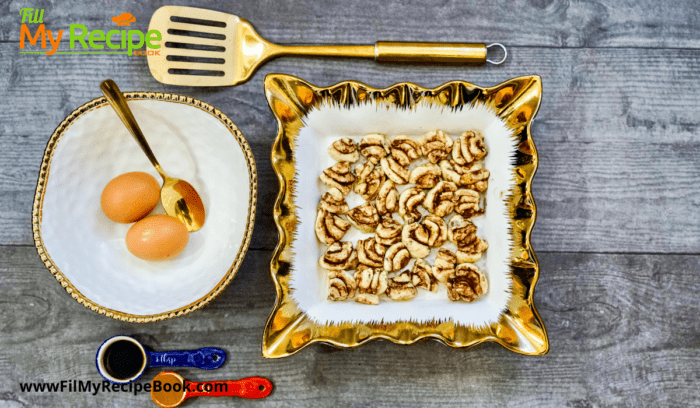 Wisk the egg and other ingredients as specified on the recipe below.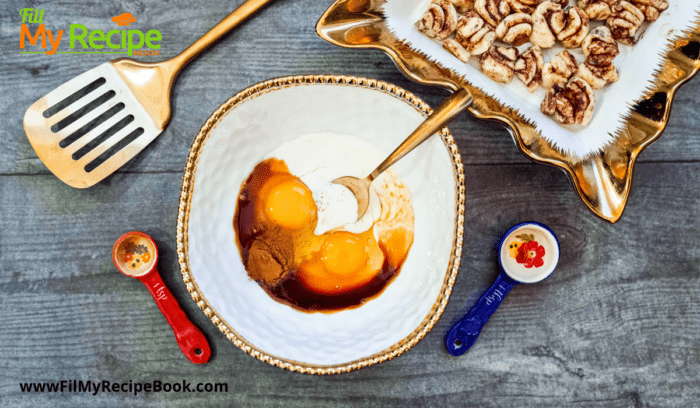 Pour the mixed ingredients over the cut up cinnamon roll in a casserole dish.
For the Christmas season or any special occasion place these ingredients in a decorative plate for serving.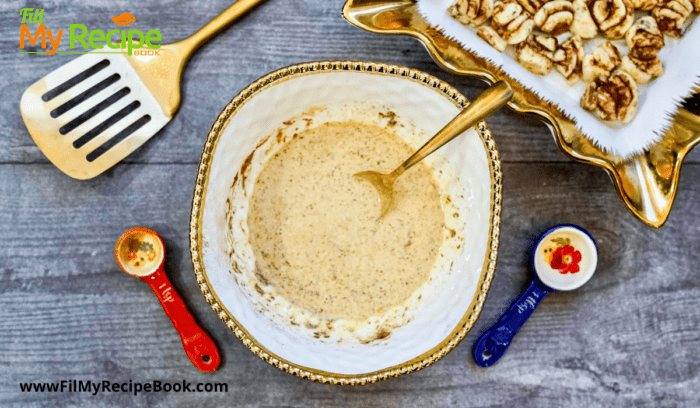 Bake this casserole for about 12- 15 minutes. Then take out the oven and place on a cooler rack or cloth.
Make the white cinnamon icing and pour over the baked cinnamon roll casserole totally.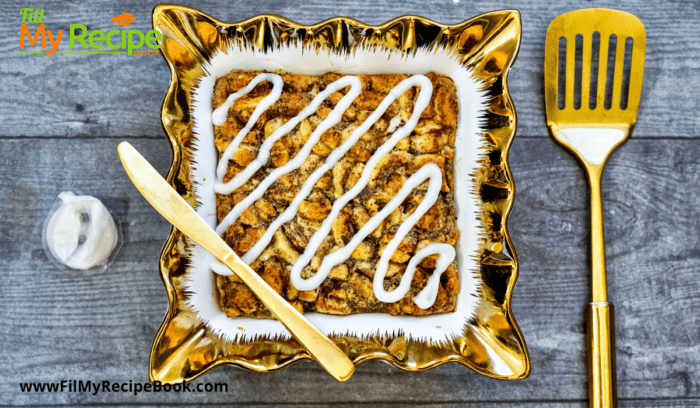 Smooth out the icing and leave to cool a little.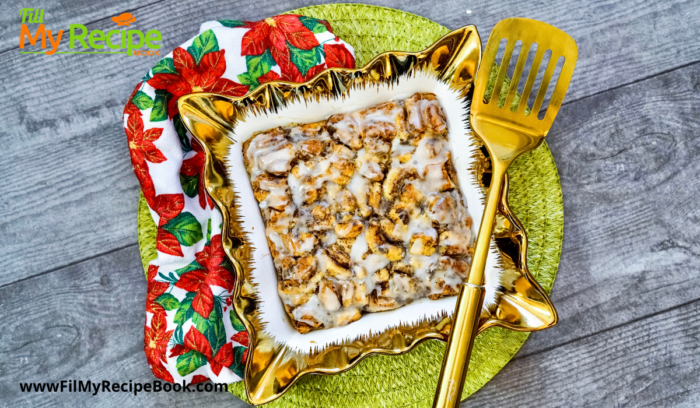 Once its ready for dishing up, cut into medium pieces to serve to guests.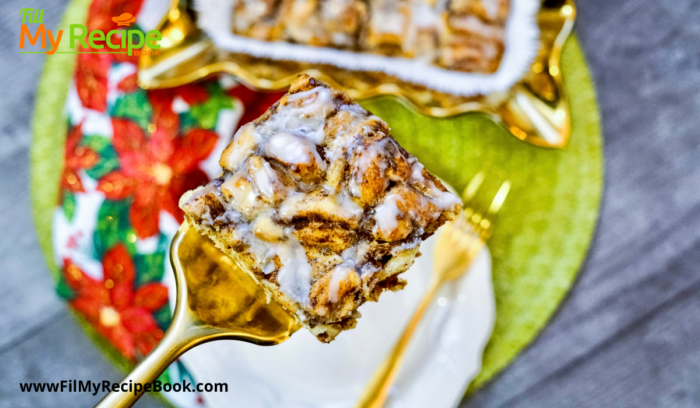 A very decorative cinnamon casserole served in a plate for your guests.
Its always very pretty when you can serve up some tea time treats or cakes for guests and you have these beautiful dishes and a casserole dish.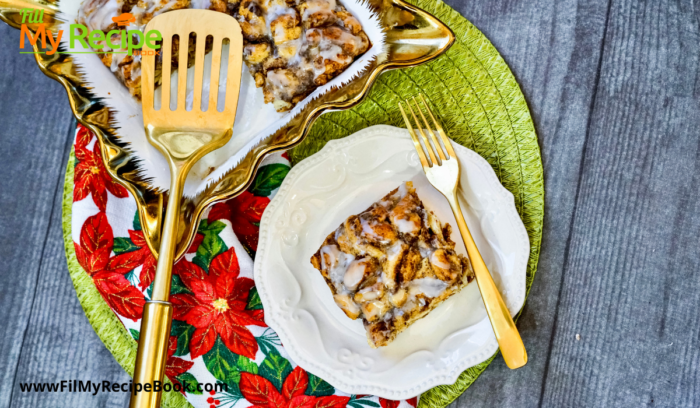 Below is the recipe for this easy and simple breakfast casserole dish.
Get some breakfast freezable ideas —-> 17 Make Ahead Breakfast Freezer Recipes
Cinnamon Roll Breakfast Casserole
Ingredients
1 Package Cinnamon Rolls

Icing (included)

2 Eggs

non stick Cooking Spray

1/4 Cup Milk

1 Tbsp Vanilla

1 Tsp Cinnamon
Directions
Pre-heat oven 375 degrees.
Spray baking dish with cooking spray.
Cut up the cinnamon roll into pieces and place them in the casserole dish.
In a mixing bowl, combine eggs, vanilla, milk & cinnamon.
Pour mixture over cinnamon rolls and bake for 12-15 minutes.
Remove from oven and ice.
Serve while warm & enjoy
You loved this recipe then you will also enjoy this one for a snack or tea time treat to serve for your guests.
Amazing ideas for rolls and buns. Below.