Bake these Oat Raisin & Date Muffins for a tasteful treat or light breakfast with a dot of butter. Fruit filled and healthy bran muffins.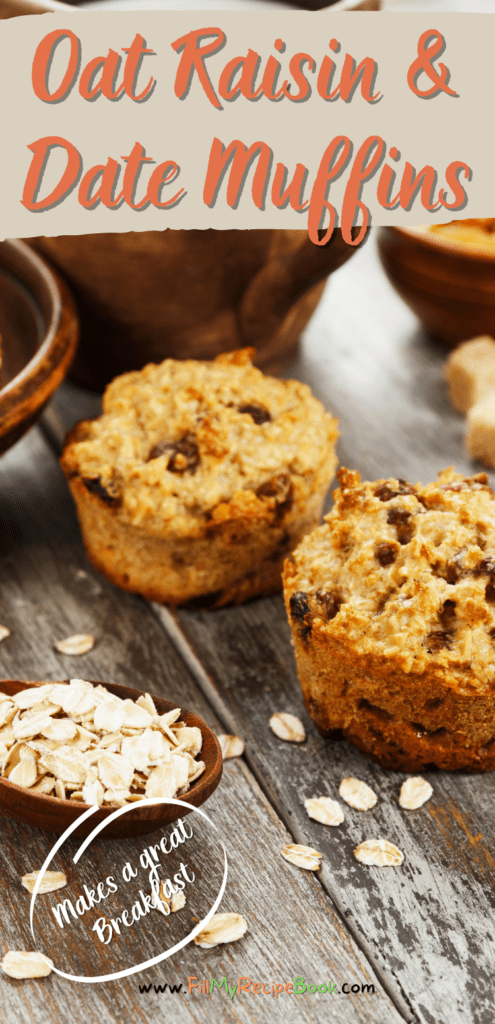 Oat Raisin & Date Muffins
Muffins are so versatile with their fillings. Personally I love these oat muffins filled with raisins and chopped up dates. So tasty and filling especially when eaten for a breakfast.
Some main Ingredients needed.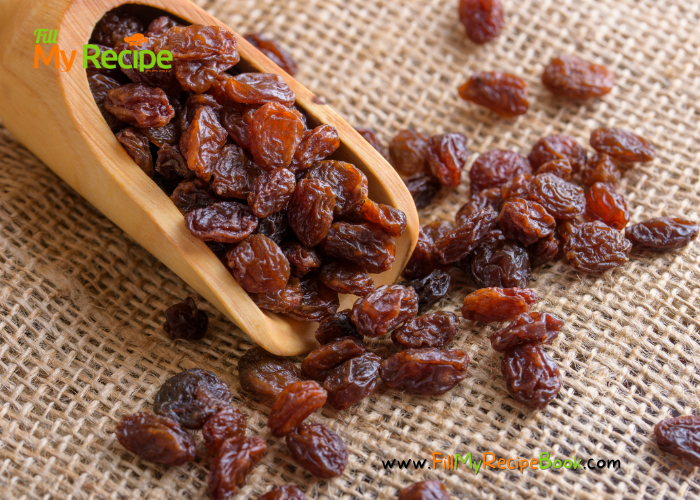 Raisins adding taste.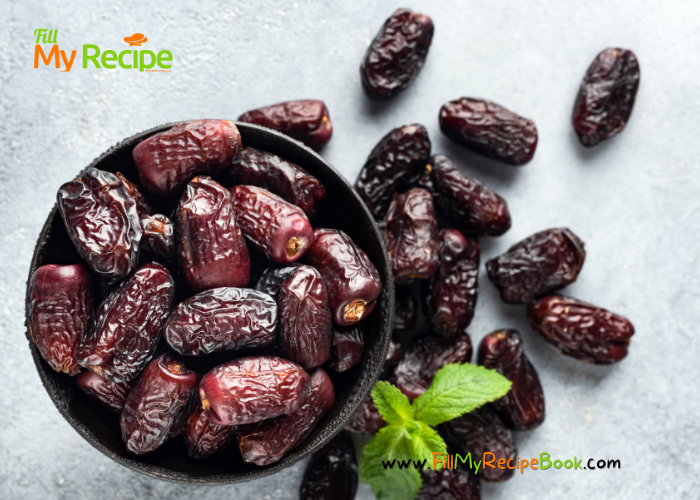 Dates chopped for the fillings.
Some amazing rolled oats for the added muffin breakfast taste.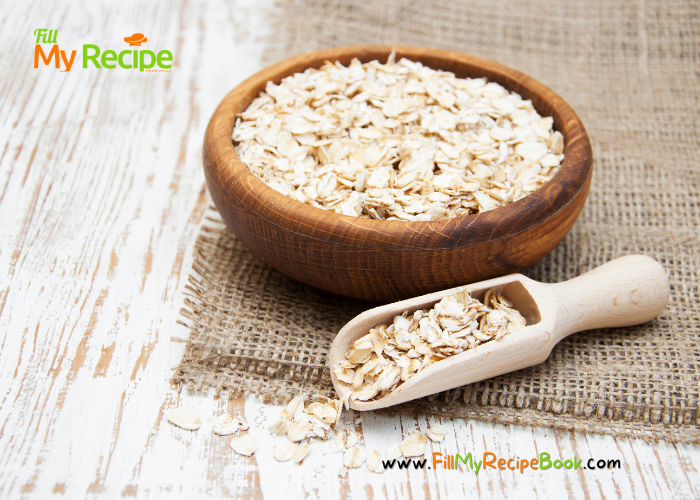 How To.
Follow the recipe on this page to mix together the ingredients for these yummy and delicious muffins.
Baked and cooled on a rack, before serving. May serve warm or cool.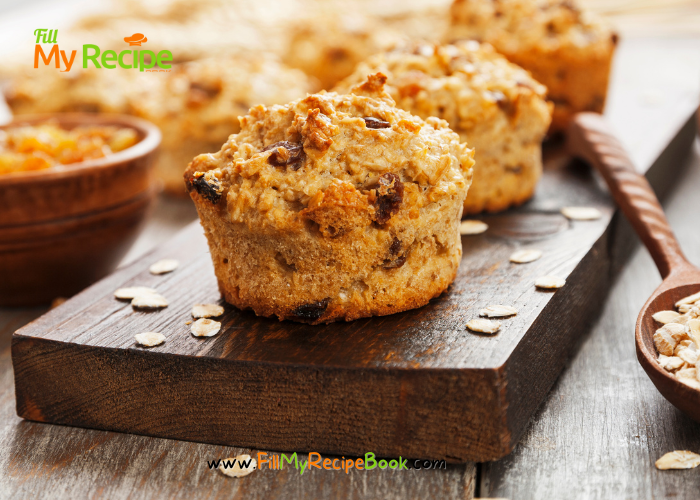 These muffins have some cinnamon in them and play an important role for diabetics. It helps lower blood sugar and also may help with blood pressure. Then of course they make the muffins taste great as well. Taking a bite and getting those sweet date taste and soft raisins inside them.
To serve you could also cut them in half and spread a dollop of butter on the halves.
But that does not need to stop there as you then can add jam or anything you love to eat.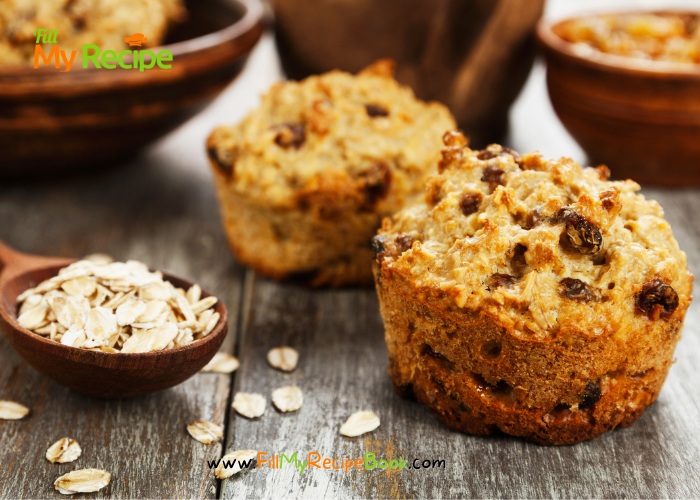 Recommendations.
(click on the highlighted heading for the recipe)
Create more muffins that use banana and those that don't. —-> Breakfast Banana Muffins Recipe  and Easy Chocolate Banana Muffins and Scrumptious Banana Oat & Honey Muffins and 12 Healthy Zucchini Muffins and Gluten Free Zucchini Muffins and Amazing Pecan Crumb Muffins and Divine Oat and Chocolate Muffins and Simple Crumbed Pecan Muffins and Tasty Banana Blueberry Muffins and Cheesy Ham Egg muffins and Fresh Homemade Raspberry Muffins
Get more tasty muffin recipes —–> 8 Tasty Muffins Collection and other recipe ideas —–> 18 Easy Muffin Recipes
Here are more oat recipes for ideas —-> 8 Amazing Jungle Oats Recipes
as well as these breakfast ideas —-> 20 Easy Vegetarian Breakfast Recipes
Sharing some great organic kids recipe ideas —–> 20 Organic Kids Treats Recipes
These are great to make for snacks —–> 11 Healthy Date Snack Recipes
Here are some amazing recipe ideas for you —–> 30 Ideas for Fruit Recipes
Here we share recipe ideas to create for —-> 21 Quick and Easy Snack Recipes
Get these great Christmas breakfast ideas —–> 35 Easy Christmas Breakfast Ideas and make these ahead —–> 17 Vegetarian Christmas Breakfast Recipes
Some ideas for a beach snack —–> 20 Easy Beach Snack Ideas Recipes
A few more oat recipe ideas to create —-> Chocolate Chip Oat Cookies
Print
Oat Raisin & Date Muffins
Bake these Oat Raisin & Date Muffins for a tasteful treat or light breakfast with a dot of butter. Fruit filled and healthy bran muffins.
Author:
Prep Time:

15 min

Cook Time:

20 min

Total Time:

35 min

Yield:

12

Category:

Desserts

Method:

Baking
Ingredients
1 Cup of Rolled Oats
1 Cup of flour
1/2 Cup of brown sugar
1/2 teaspoon of salt
1 teaspoon of Baking powder
1/2 teaspoon of Baking soda
1/2 teaspoon of cinnamon
1 Cup of raisons
1/2 Cup of chopped dates
1/2 cup of butter (1 stick) melted and cool
1 cup of buttermilk
1/2 teaspoon of vanilla essence
1 large beaten egg
Instructions
Preheat oven to 200 Deg. C (400 Deg. F)
Grease or line with cup papers a muffin tray of 12
Mix together the dry ingredients of flour oats sugar salt baking soda and baking powder cinnamon dates and raisons.
In another bowl mix the egg buttermilk and vanilla and melted butter.
Then combine with a spoon the wet ingredient with the dry ingredients. Stirring only until combines.(about 10 sec or so) Do not over mix.
Fill the muffin pan equally and bake at 200 Deg. C for about 20 minutes until tested cooked. (with a clean knife)
Leave in the muffin pan for about 5 minutes then take out and leave to cool on a rack until needed.
Notes
These amazing oat muffins can be filled with fruits or cranberries and nuts. Depends on your taste.
Keywords: Oat Raisin & Date Muffins