Easy Banana Pancake Recipe to make with the large amount of ripe bananas at hand. Quick and easy and simple recipe for breakfast.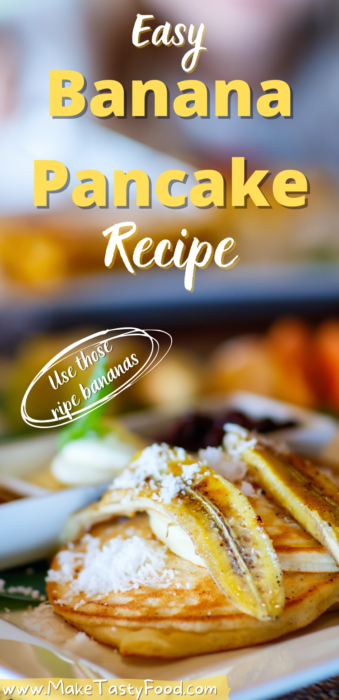 Easy Banana Pancake Recipe
Have plenty of ripe bananas? Well then this recipe is just for you.
Mash some very ripe bananas and make these tasty pancakes for breakfast. Add your favorite fruits on top with honey or syrup. Such a versatile breakfast as you can use any fruit that is available in your fridge.
But this recipe is for those who have a large bunch of bananas available and need to do something with them. Mashing and freezing them is also a great option. To use for banana bread or pancakes and muffins, as well as smoothies. Only you must write on the zip lock how many cups of bananas are mashed for the different recipes you need them for.
Go ahead and make them they sugar free as well as made with oats.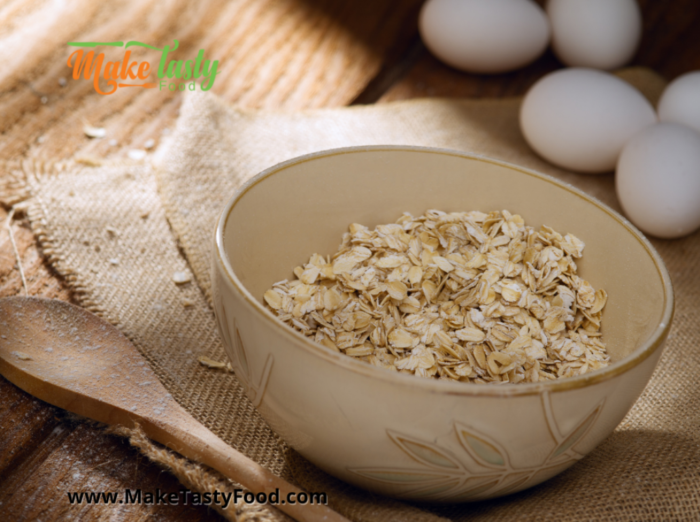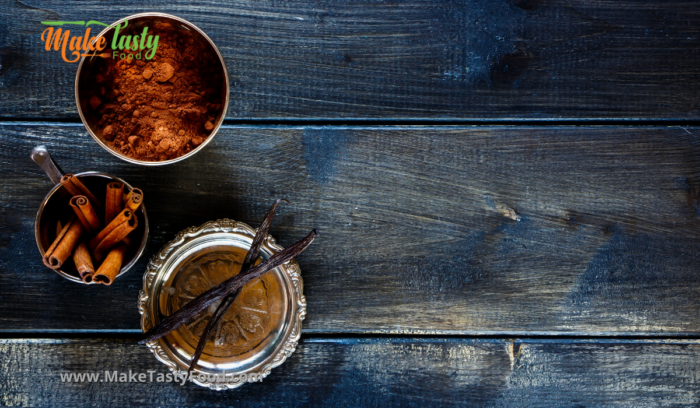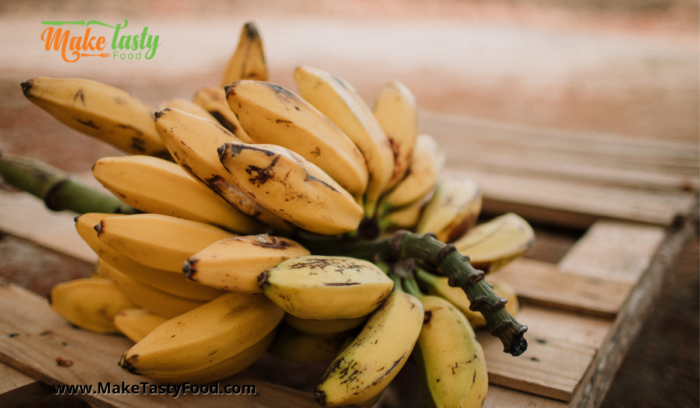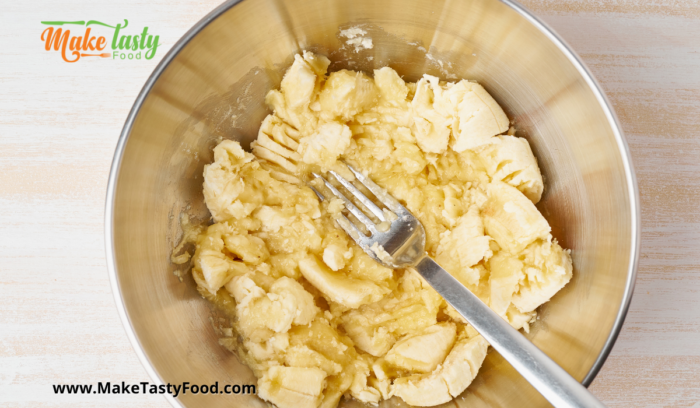 Adding some olive oils in the pan to lightly fry the banana oat pancakes then flip them until golden brown.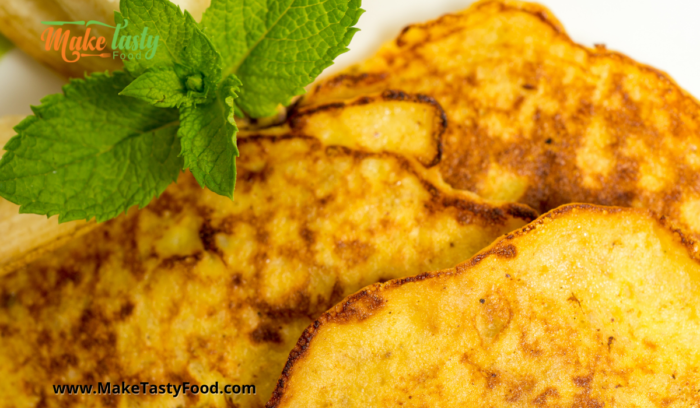 Serving these delicious pancakes on a plate for breakfast with some fresh juice or coffee.
Adding some organic honey or syrup over the roasted banana and pancakes makes a scrumptious breakfast.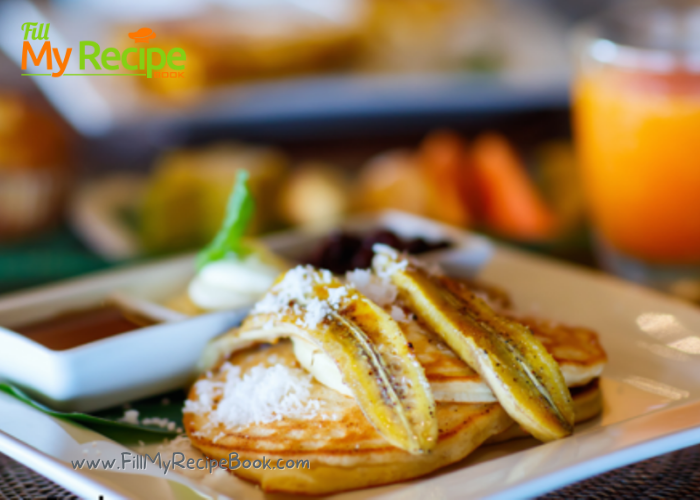 A different version of the banana pancakes with some fruit and drizzled with some healthy organic honey or syrup. A filling breakfast for any person to have.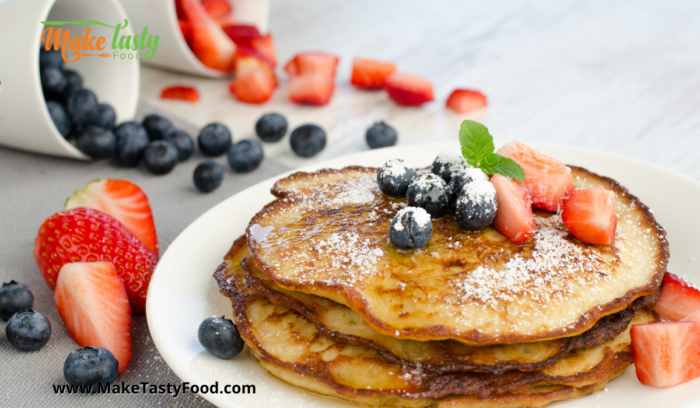 Below is the easy sugar free banana pancake recipe for you to download or save.
If you prefer to write it out then download this FREE General Recipe Page to do that.
Recommendations.
(click on the highlighted wording for the recipe page)
Banana recipe ideas to create ––>Easy Chocolate Banana Muffins and Breakfast Banana Muffins and Tasty Banana Blueberry Muffins and Scrumptious Banana Oat & Honey Muffins and Chocolate Banana Cake with Chocolate Chips
Spoil mother on the special day recipe ideas —-> 22 Easy Mothers Day Breakfast Recipes
Create Brunch or breakfast for easter weekend recipe ideas —-> 26 Easter Breakfast or Brunch Ideas
Other pancake recipes to make ideas —-> Quick Versatile Flapjacks and Maple Syrup Drizzled Pancakes and Easy Homemade Pancakes and Mini Heart Pancakes with Berries
Make this versatile recipe for an easter breakfast in the form of a bunny.
Get some ideas here.—-> 10 Easy Easter Ideas
and a few more —-> 25 Healthy Easy Breakfast Recipes and for valentines day ideas —-> 16 Easy Valentine's Day Breakfast Recipes as well as these ideas —-> 14 Valentine Family Breakfast Ideas
Get more recipe ideas —–> 15 Pancake and Crepes Recipes
You will also love to make some of these recipe ideas —-> 16 Rainy Day Snacks Recipes and other ideas —–> 17 Easy Vegan Snack Recipes
Breakfast recipe ideas —–> 28 Easy Breakfast Ideas Recipes as well as these breakfast ideas —-> 20 Easy Vegetarian Breakfast Recipes
Sharing some great organic kids recipe ideas —–> 20 Organic Kids Treats Recipes
and other fruity ideas —-> 27 Fruit Inspired Recipes
Here are some amazing recipe ideas for you —–> 30 Ideas for Fruit Recipes
Get these great Christmas breakfast ideas —–> 35 Easy Christmas Breakfast Ideas
Print
Easy Banana Pancake Recipe
Easy Banana Pancake Recipe to make with the large amount of ripe bananas at hand. Quick and easy and simple recipe for breakfast.
Author:
Prep Time:

5 min

Cook Time:

20 min

Total Time:

25 min

Yield:

4

Category:

Desserts, breakast

Method:

Stove top No Bake
Ingredients
2 Large Eggs
1/2 Cup of quick oats
1 pinch of salt
2 Mashed ripe bananas
1 teaspoon of vanilla essence.
1/2 teaspoon of cinnamon
olive oil for frying
Instructions
Mash your bananas and keep aside.
Then add the eggs and vanilla and mix well. Then add the cinnamon and the oats, mix well.
In a greased or slightly oiled pan. Add a 1/2 cup of banana pancake mixture. Cook until the slight show of bubbles. Then turn over carefully.
Carry on in this manner until all mixture is complete and keep aside on a plate.
Serve with some honey and fruit (such as blueberries and raspberries or strawberries and even chopped up bananas.)
To make another sweet sauce if you do not have honey or syrup. Make a butter and sugar syrup to drizzle over the pancakes. Roast some bananas as well to go with these pancakes.
Scrumptious
Keywords: Easy Banana Pancake Recipe
Other Recipes
Some recipes made with bananas.
Learn about the banana trees here on the homestead. The Farm Bananas and Trees
Enjoy