Homemade Macaroni and Cheese family size recipe. Oven baked casserole is always a lunch favorite for family or for vegetarian meat eaters.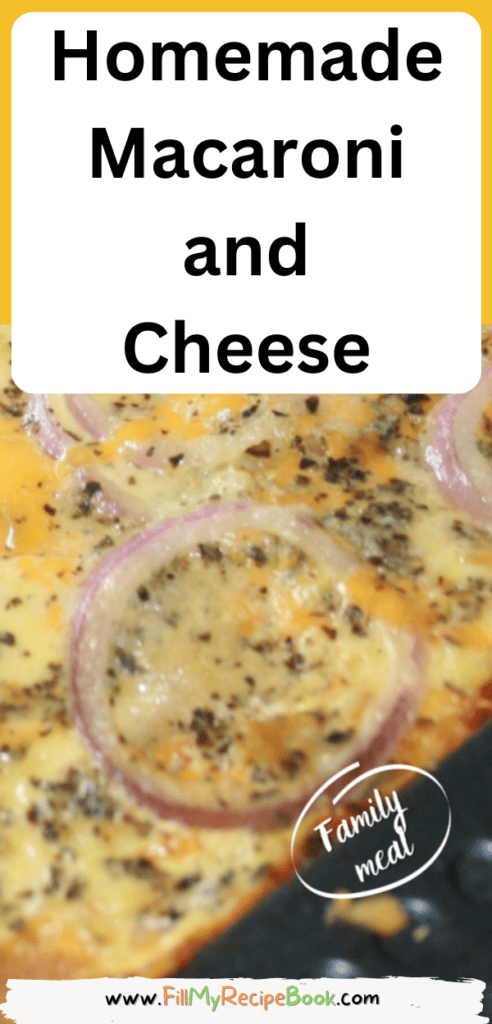 Homemade Macaroni and Cheese
A homemade macaroni and cheese recipe idea to create for a larger family meal.
This family meal was my favorite since I was a child and was my mothers favorite dish as well. Couldn't wait for that meal. Updating it with added garlic and cream for that amazing rich flavor. Oven baked with some bacon added or leave it without for vegetarians. A South African recipe that is easy and can be simply made with a few ingredients or spice it up as you can.
Family favorite macaroni and cheese with extras, just depends on the day.
Why should you not rinse mac and cheese?
Don't rinse the pasta as it removes the starch and we don't want the starch to be removed as it helps the cheese stick to the pasta. Rinsing the pasta onced cook will cool it down which we do not want.
What seasoning is best for mac and cheese?
Oregano, basil or marjoram as well as Italian spices go well with pasta and cheeses. Add a little in your liquid and sprinkle some on top of the dish.
Why is evaporated milk better for mac and cheese?
If you love to have a different taste for mac and cheese without using the rich cream or milk then add some evaporated milk it will give a creaminess and body to the dish without being as heavy as cream.
Ingredients
Simple ingredients such as elbow macaroni pasta, milk or cream and egg and tomato paste or tomato and onion mix. Other ingredients to add are onions and bacon. Topped with dried parsley or basil. (view the recipe idea attached for the exact ingredients and instructions.)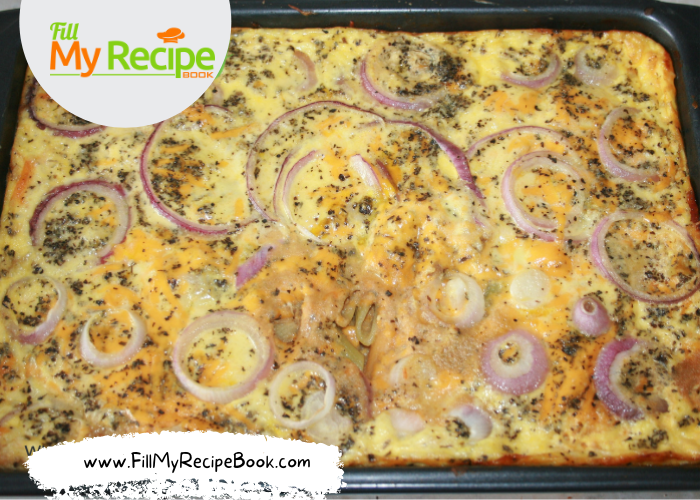 How To
I now add in some different ingredients to the normal plain mac and cheese, because my husband doesn't like pasta much. Therefore I add bacon.
A glass Pyrex casserole dish is preferred to be used as then you can see when this dish is ready and cooked. It looks bubbly and no liquid is visible.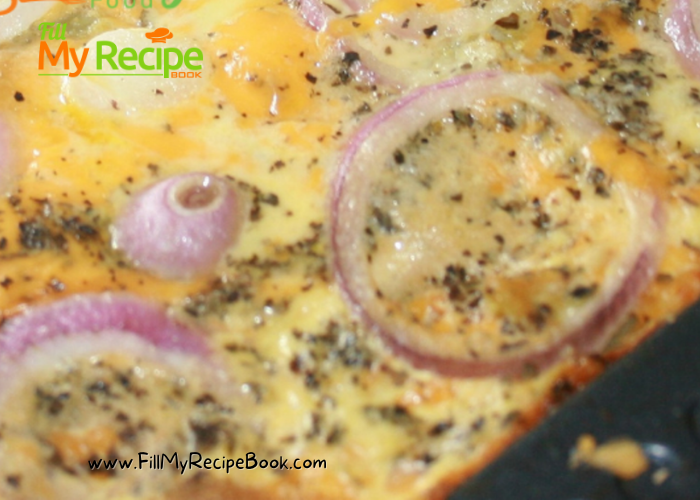 This amazing dish can be made for a large family gathering and it will always please. Some of my family are vegetarian so I then don't use bacon or make a separate dish for them. For a small family I use half the ingredients suggested below. For a family of 8 use these amounts.
Recommendations.
Get some make ahead casseroles to freeze. 10 Make Ahead Freezer Casserole Recipes. and Get these vegetarian recipes —-> 14 Vegetarian Freezer Casseroles Recipes
Also view more casserole recipes to bake here. 20 Easy Casserole Baked Recipes
Having a dinner party? Then get some ideas and help here…..25 Easy & Quick Dinner Party Recipes
family meals —–> 22 Large Budget Family Meal Recipes
and more —– 13 Make Ahead Vegan Casseroles Recipes
You love using garlic in meals then get these ideas —–> 18 Garlic Meal Inspired Recipes
Some recipe ideas for bacon filling —–> 17 Easy Bacon Filled Recipes
Great family meal ideas —–> 24 Easy Family Meal Recipes
Supper or lunch casserole ideas —-> 22 Family Casserole Dishes as well as these —-> 23 Easy Casserole Recipes
Get some cheese recipe ideas —–> 26 Heavenly Cheese Recipes
Some great family recipe ideas —– 24 Easy Family Favourite Recipes
Some great family recipe ideas for dinners —–> 34 Easy Family Dinner Recipes and more supper or dinner ideas —–> 22 Easy Healthy Dinner Recipes
You will also love these casserole ideas —–> 20 Taste of Home Casserole Recipes
Print
Homemade Macaroni and Cheese
Homemade Macaroni and Cheese family size recipe. Oven baked casserole is always a lunch favorite for family or for vegetarian meat eaters.
Author:
Prep Time:

15 min

Cook Time:

1 hour

Total Time:

1hrt 15 min

Yield:

10

Category:

casserole

Method:

baking
Ingredients
750 g

of elbow macaroni noodles. (I prefer the small open tubes, but any type you like will do, open tube ones obtain some ingredients in and that makes it good.)
teaspoon, Himalayan Salt and pepper (as per other bakers, a generous helping of salt when boiling your pasta)
lots of garlic

250 g

bacon —-(optional for not for vegetarian)

4

tomato chopped. (normally add the tomato and onion or any other veg like spinach, in a blender chop it)

1

large onion (red or white) chopped  OR a tine of tomato and onion sauce.

250 g

 mushrooms sliced.

900 g

 cheddar and Mozzarella cheese grated (mixed or as preferred)

1

liter cream (or milk or even evaporated milk) OR dilute half cream and milk.

6

 to 

8

 eggs
dried parsley or basil leaves or Italian spices.
Instructions
 
Heat oven to 180 to 200 deg. C
Fill a medium cooking pot with water for the boiling of the pasta. Bring to boil with added salt, and place pasta in and cook for a few minutes.
Chop tomato and onion, sauté in pan with olive oil or coconut oil, till soft. Sauté mushrooms and add to the tomato and onion mix. Put aside.
Or if preferred place the tomato and onion in a blender with small amount of liquid blend.
Chopped up bacon to inch size pieces when frozen, sauté in pan.
Use a nice large Pyrex glass bowl for the dish.
Then layer half the pasta at bottom of the dish.
Generously sprinkle garlic flakes(or fresh garlic, chopped)and salt over the layer of pasta.
Sprinkle lightly a layer of cheese over the pasta. (not to much.)
Then layer tomato, onion and mushroom mix, over the pasta, using half of the mixture as well.
Layer cooked cut up bacon over the tomato and onion and mushroom mix. Leaving some bacon for the top layer.
Layer the rest of the pasta over this mixture and sprinkle more garlic over the pasta.
Then left over layer of tomato and onion and mushroom mix over pasta.
left over bacon on top.
Sprinkle the rest of the cheese on the top generously, the cheese must cover the top. Spice it up with parsley or basil dried leaves. For color and taste. Decorate as you please.
Then whisk up the eggs and cream and milk with salt and pepper. Pour mix over the dish until it is soaked up and almost level with the top and all the macaroni's are covered with the mixture.
The dish ready for baking.
Place on lower rack of the oven to bake. Till brown on top. For about an hour.
I normally heat the oven up higher to cook quicker if its a large bowl of macaroni.
To check that its cooked you will see through the glass that all liquid is firm.
Serve with salad of choice and our choice some tomato sauce.
 
Notes
A casserole dish can be changed to the families taste, add different ingredients to the dish. The basics stay the same. 
Keywords: Homemade Macaroni and cheese for a family
Family Size.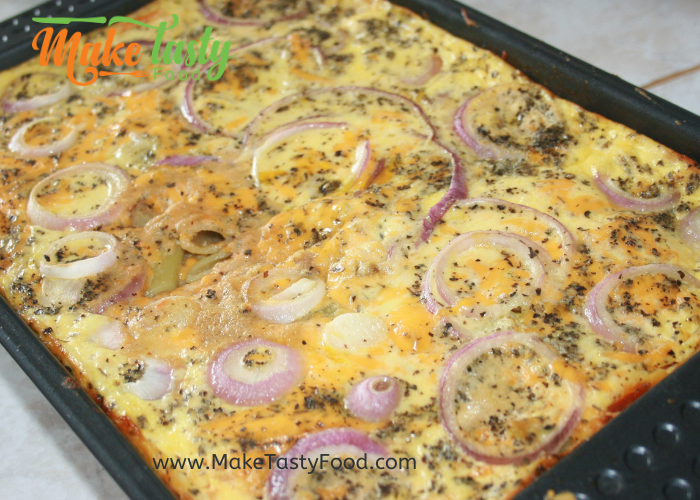 These are other casserole dishes made.
More Oven Baking Recipes for you. As well as FREE Printables for your kitchen.