23 easy casserole recipes ideas to bake in a jiffy for a lunch or dinner. Hamburger or cheese filled meat or veggie dishes.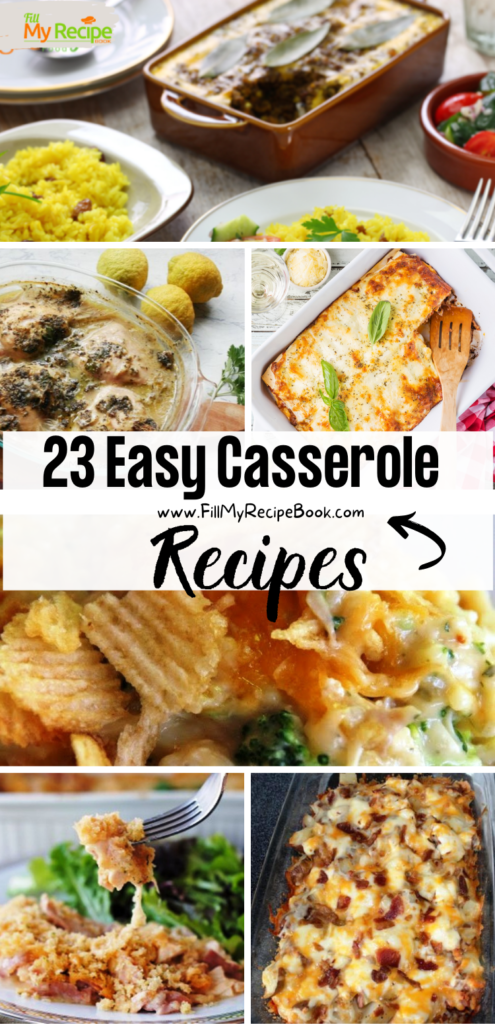 23 Easy Casserole Recipes
Here there are easy casserole recipe ideas to create for a lunch or dinner or supper. Some are vegetable casseroles and potato casseroles for side dishes. Others contain meats and pasta or rice. Who doesn't like making these for a all in one meal.
(click on the highlighted heading or image for the recipe)
A Tuna Lasagna Casserole that can be made easily and makes a tasty meal for lunch or supper. Made with some cream and cottage cheese.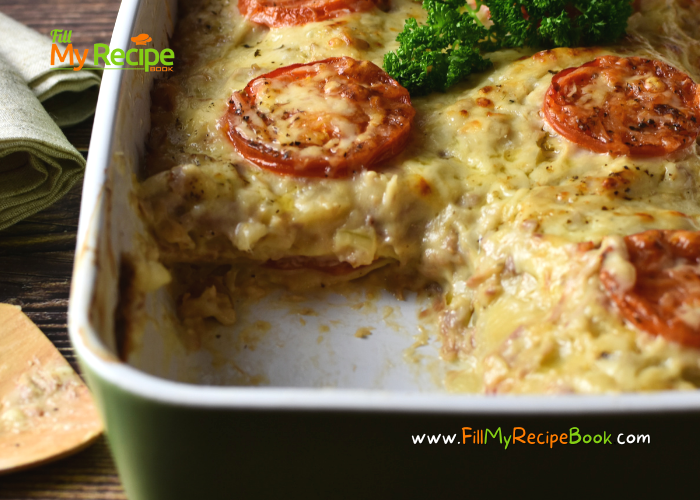 Traditional Bobotie and Yellow Rice
Traditional Bobotie and Yellow Rice casserole. Made with beef or mutton minced meat with some warming curry spices apricot jam and raisons.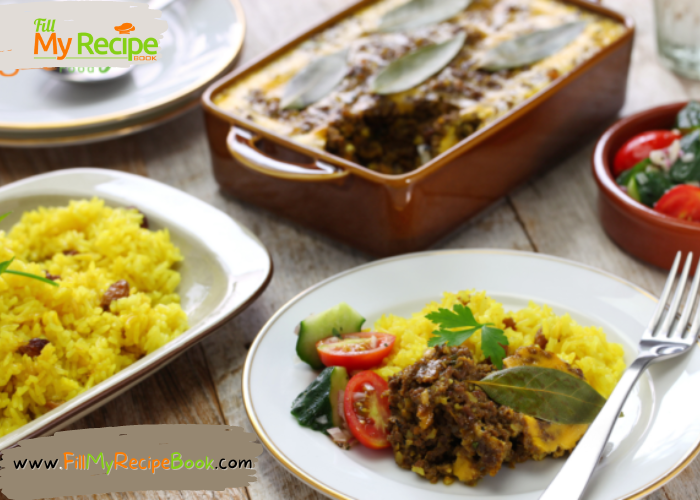 Basil Pesto Vegetable Lasagna. This vegetable lasagna is made with three cheeses to give it a tangy but healthy taste with vegetables.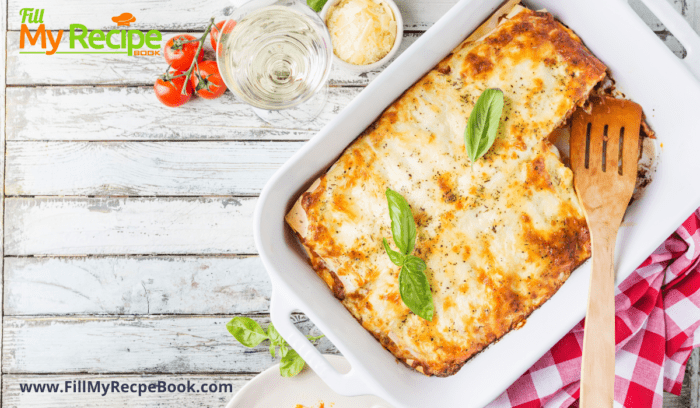 The Tasty Vegetable Dish recipe baked with your favorite vegetables you can add potato and bake in a Pyrex casserole makes the tastiest meal.
Chicken Mushroom Bake, a 2 ingredient quick supper dish for the busy person. Fill the casserole dish and bake for a tasty rich chicken dish.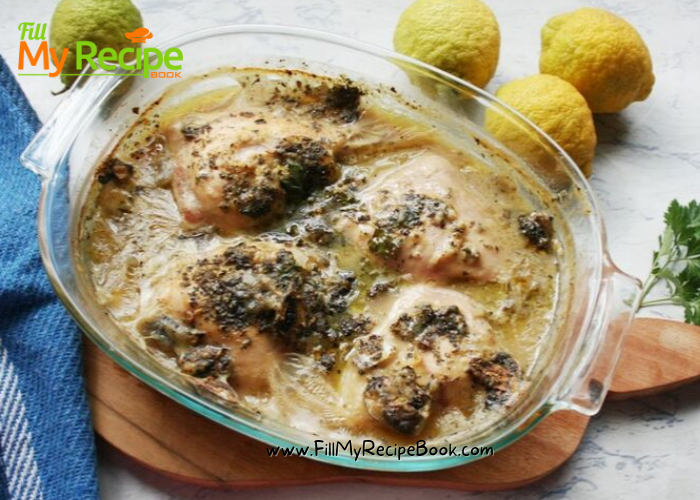 Homemade Tangy Lasagna Dish. A meal that is filling and made with beef mince and tangy cheeses and a simple tomato sauce, then baked.
Homemade Macaroni and Cheese family size casserole, is always a lunch favorite when family visit, make vegetarian or add bacon for the meat eaters.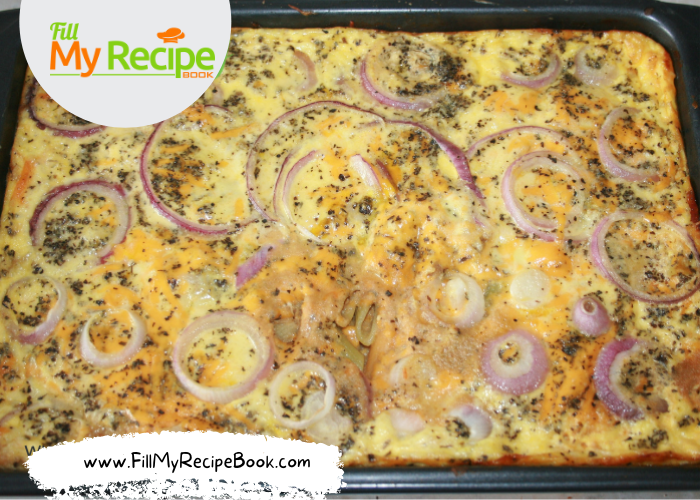 Creamy Chicken & Broccoli Pasta Casserole
Creamy Chicken & Broccoli Pasta Casserole dish with sauté mushroom and bacon. Mixed and baked with cheddar cheese and herbs and spices.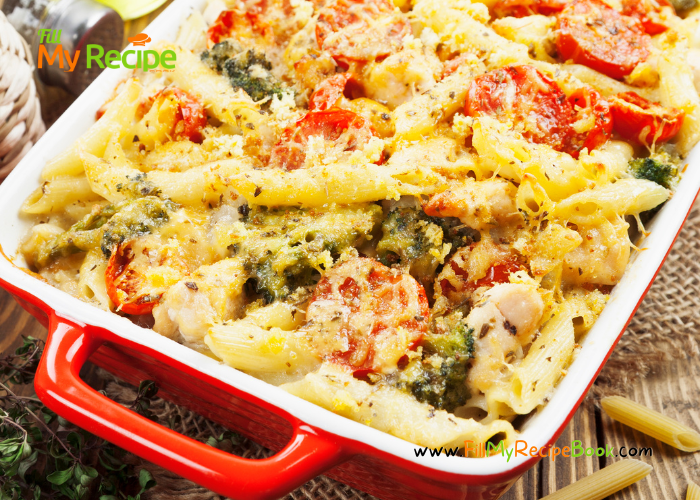 Baked Parmesan Chicken with Garlic & Mayo
Baked Parmesan Chicken with Garlic & Mayo. Makes a great tasting dish with rich flavor of the mayonnaise and parmesan mixture baked.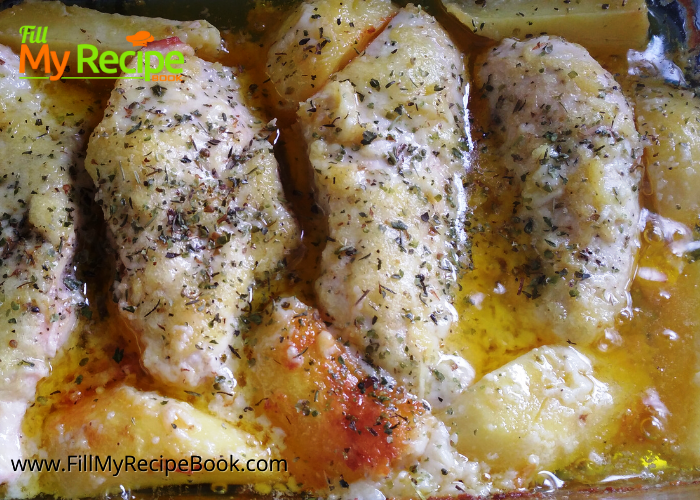 Potato and Garlic Bake casserole recipe. A warm side dish for a braai or dinner party that is a 3 ingredient dish just fill with cream bake.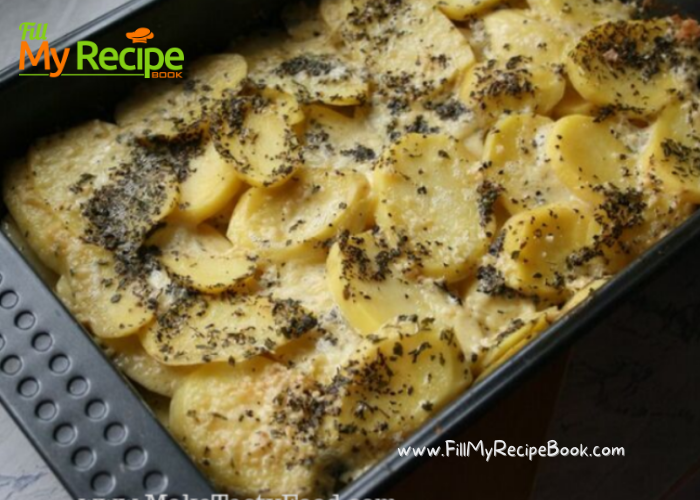 A Homemade Cottage Pie recipe bake casserole for lunch or dinner. Easily pan fry the ground beef and ingredients and top with mash and parmesan.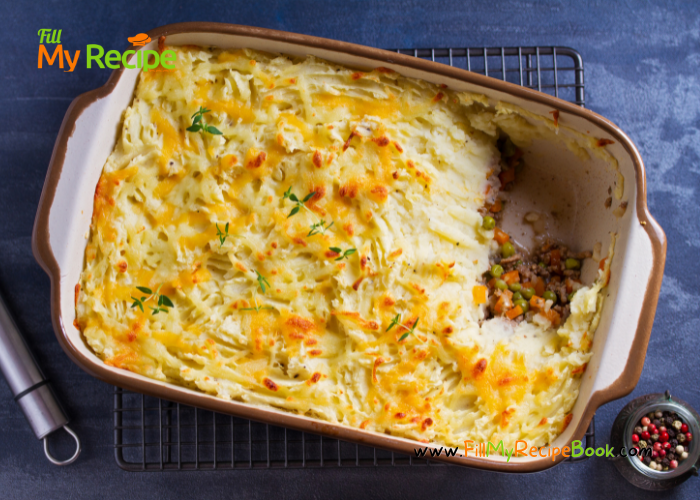 Creamy Cabbage Casserole with Cheese
A Creamy Cabbage Casserole recipe with melted Cheese topping. A baked vegetable dish made with cream of mushroom soup.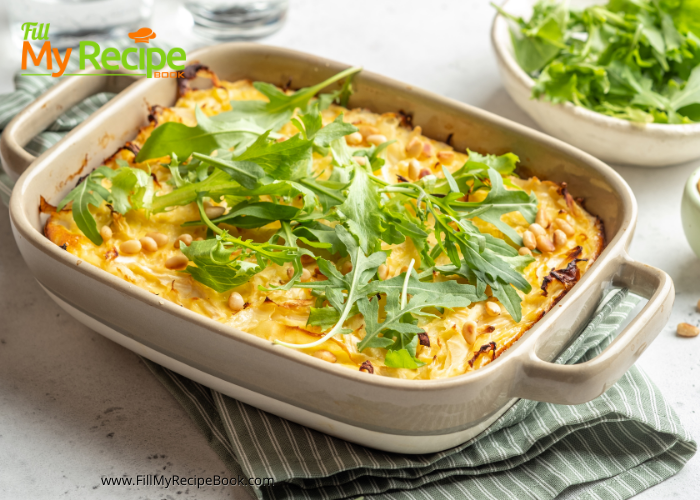 Baked Bacon & Parmesan Potato.
Baked Bacon & Parmesan Potato easily made with favorite flavors, bacon with parmesan cheese then baked in an oven as a delicious casserole.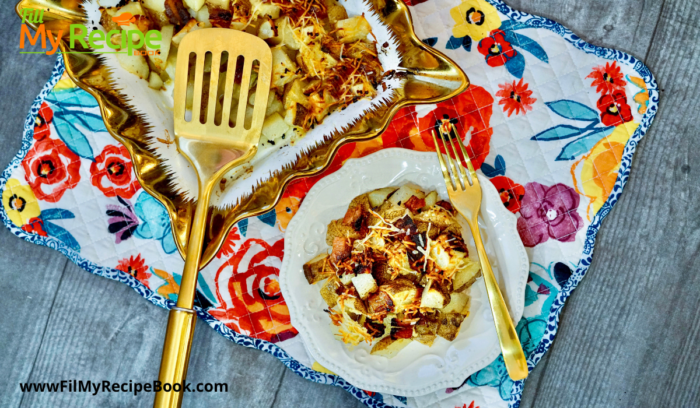 Broccoli, rice, and chicken casserole
This easy broccoli, rice, and chicken casserole is topped with a buttery Ritz cracker crust. This meal comes together in less than 45 minutes and it takes one bowl and one casserole dish.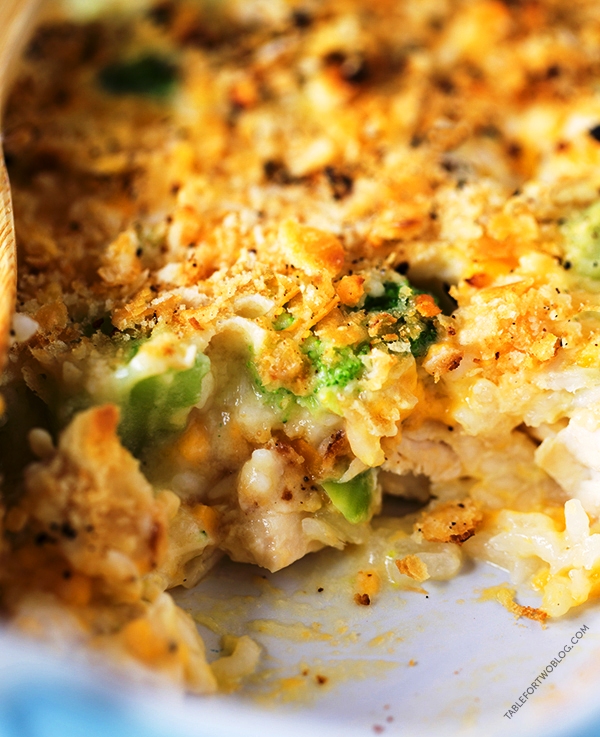 This Mexican Tater Tot Casserole was a hit with my family! It was spicy, hearty and tasty.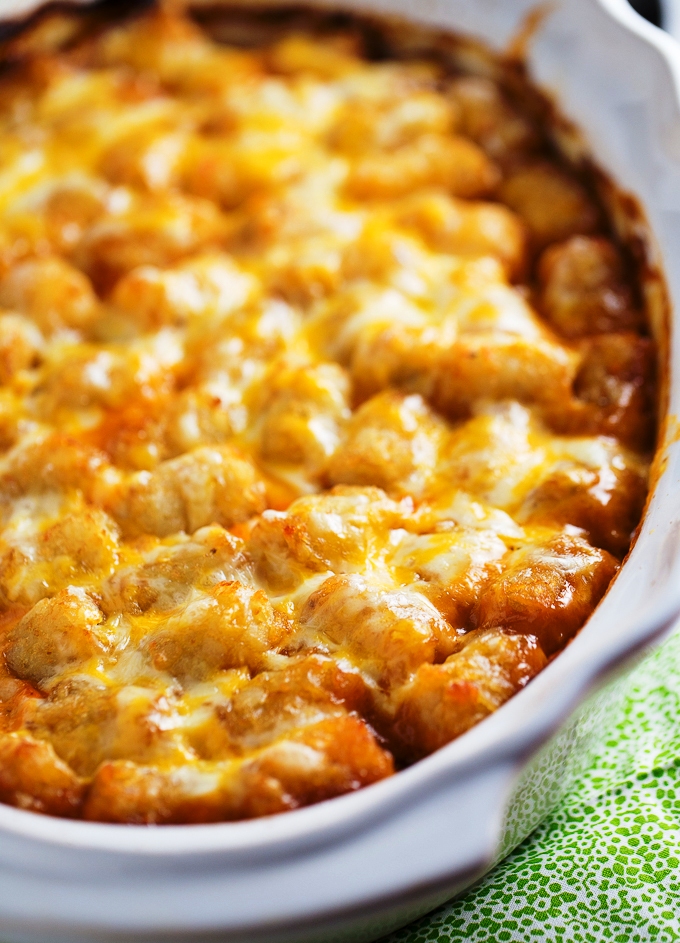 Breakfast casseroles are so easy to put together for a special occasion morning (Christmas! Birthdays! Overnight guests!) and they are so incredibly yummy! I can't believe that I don't make them more often than I already do.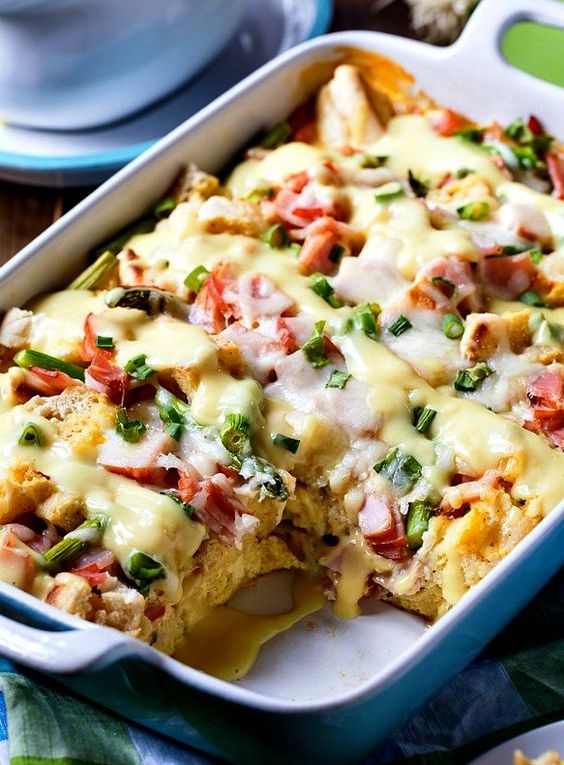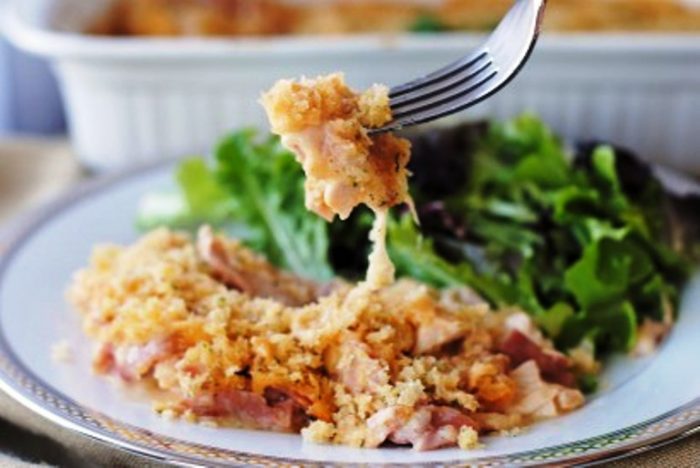 Hamburger Potato Casserole Recipe has everything you need for a great meal. Lots of creamy potatoes, hearty beef and more make this a crowd favorite.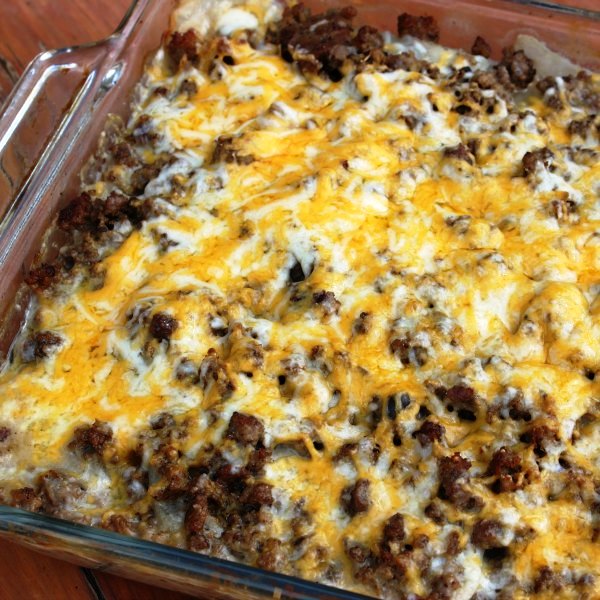 Easy baked burrito casserole recipe
This easy casserole recipe is filled with ground beef and loaded with cheese. It's a one dish meal your family will love.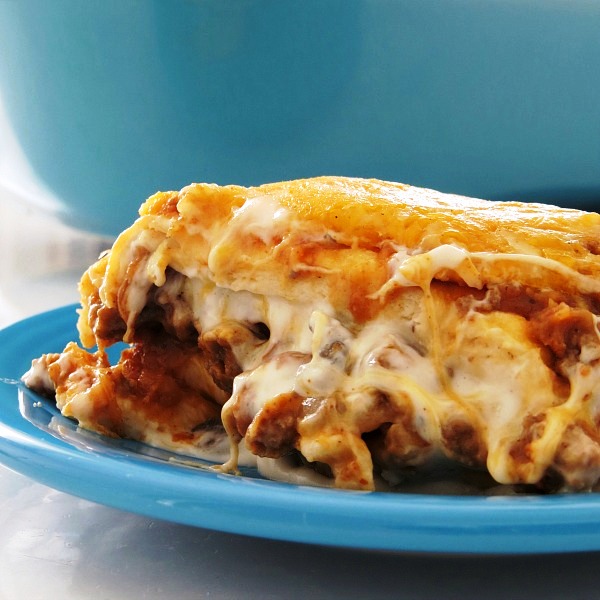 Cheesy and full of bacon, this side dish casserole is amazing. It has all the flavors of a loaded potato, just in casserole form.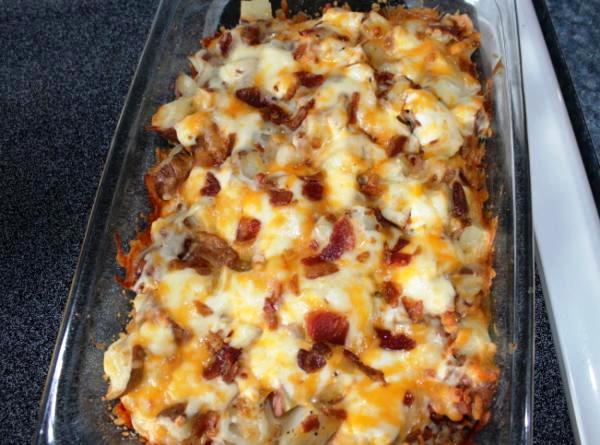 Stuffed pepper explosion casserole
Make this easy Stuffed Pepper Explosion Casserole, all the great flavors of the traditional dish, but so easy.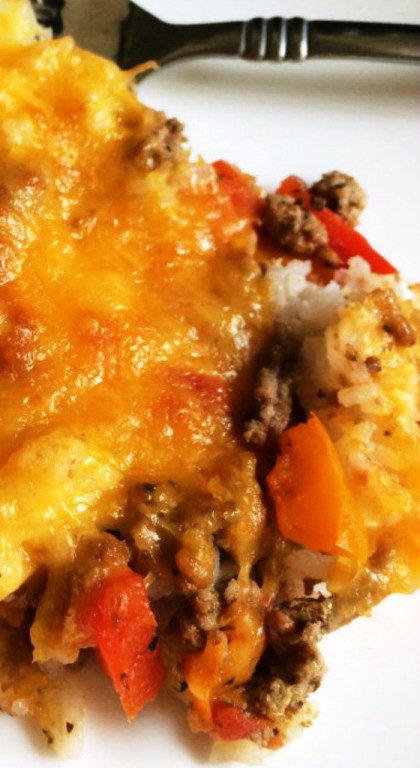 Veggie-loaded breakfast casserole
A super simple veggie loaded breakfast casserole that's easily customizable! I loaded mine with shredded potato hash browns, tons of fresh veggies, and a big dash of hot sauce.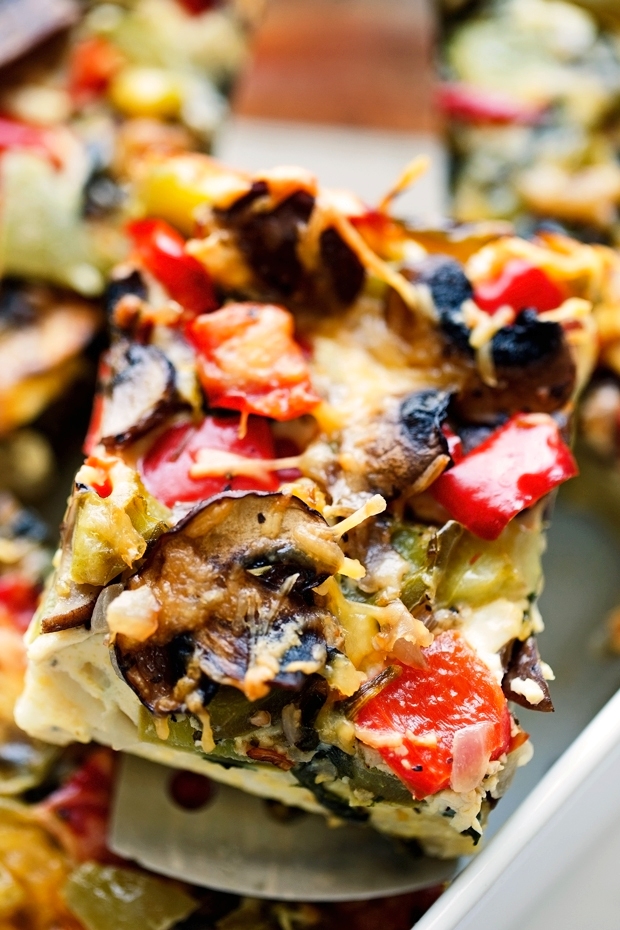 Chicken & potato chip casserole
Chicken and Potato Chip Casserole – chicken, rice and broccoli covered in melted cheese and crisp potato chips.