Basil Pesto Vegetable Lasagna. This vegetable lasagna is made with three cheeses to give it a tangy but healthy taste with vegetables.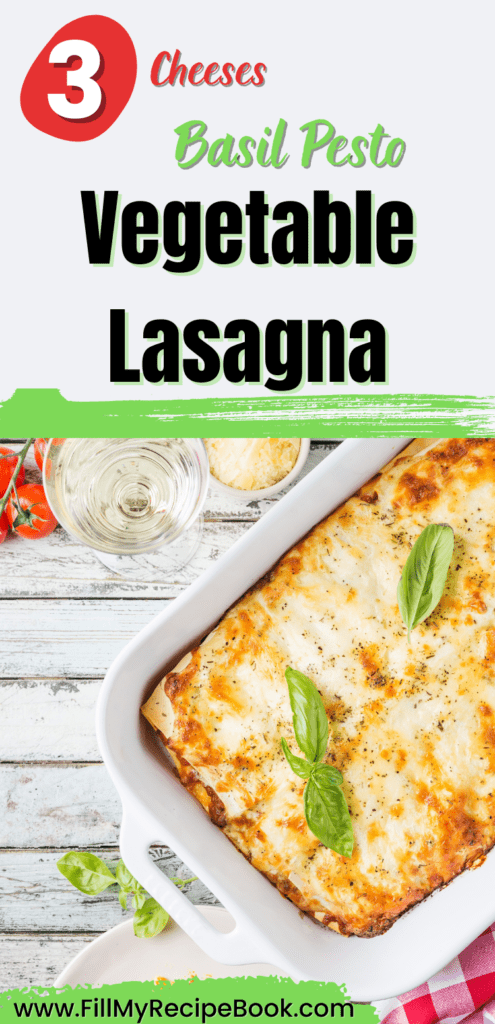 The ingredients needed for this Recipe.
You can add any vegetables you have available or that you prefer for lasagna. Or use these basic vegetables below.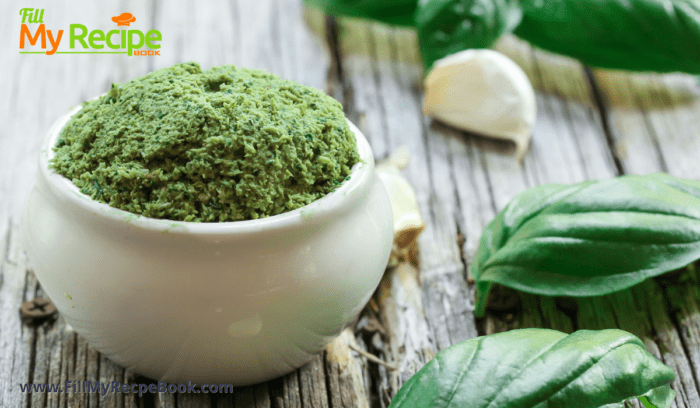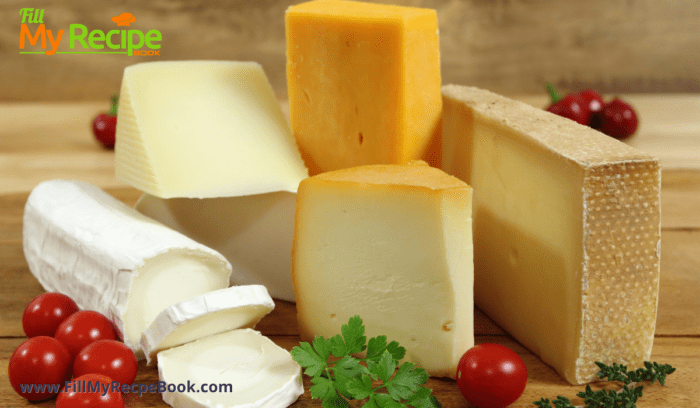 Above make some basil pesto to spread between the pasta sheets. Then there is the three cheese that make it so tangy. Love it.
Below is some main veggies such as baby spinach and red bell peppers and onion.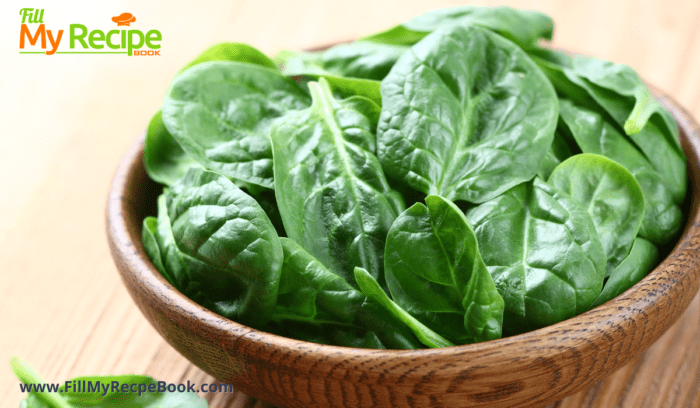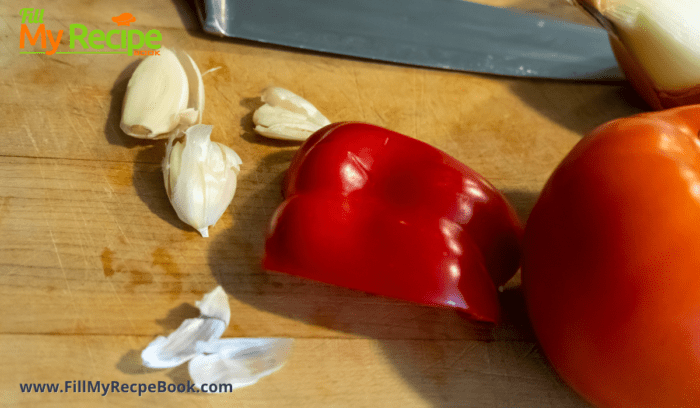 The main seasoning would of course be salt and pepper and some garlic.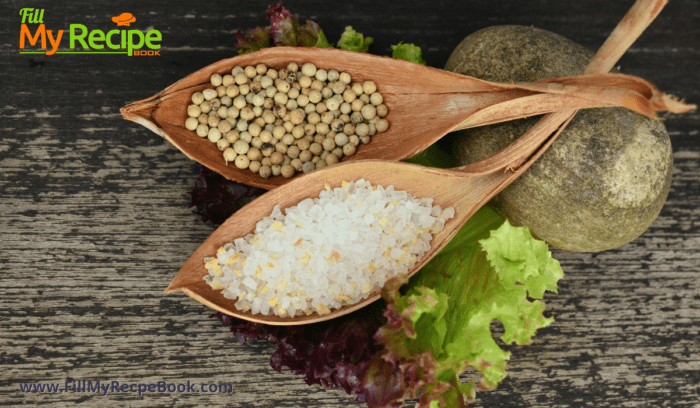 Take some of your marinara tomato sauce you have made in advance or that you have in stock.
Get the recipes here. (click the highlighted words) Simple Marinara Tomato sauce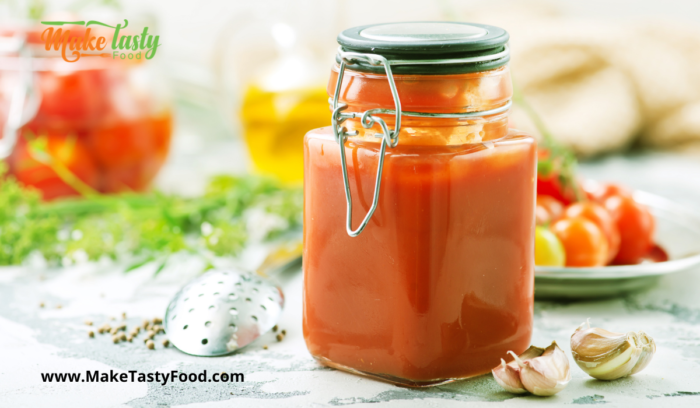 According to the recipe below use these ingredients of pasta sheets and eggs and grated cheeses.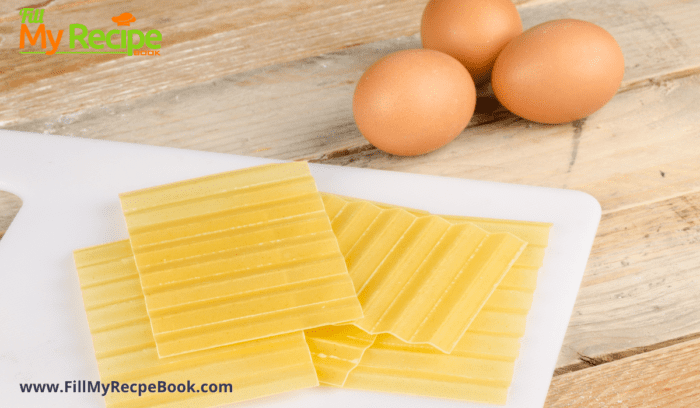 Layer the ingredients as per recipe below and bake in the oven.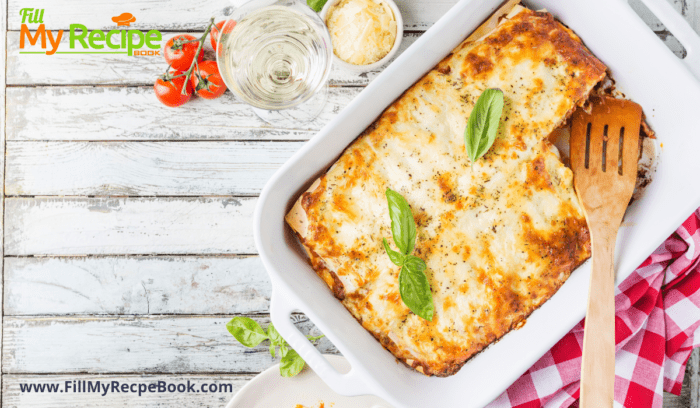 Serve on a plate with some salads.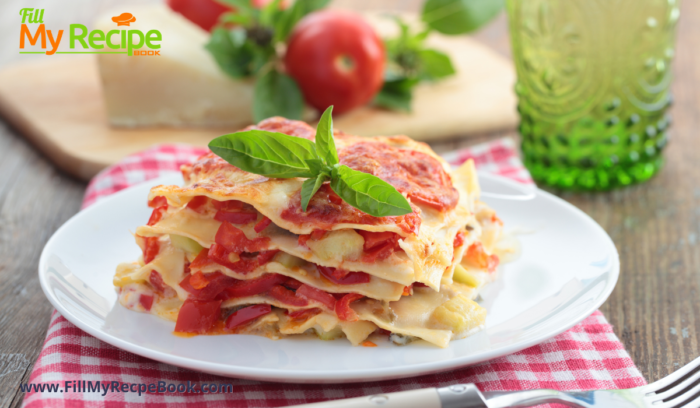 Basil Pesto Vegetable Lasagna.
The recipe below for a great meal to bake and even make extra for freezing.
In our family there are eight of us and only two are not vegetarian. So we add some beef minced meat with the vegetables, and make a smaller dish with this lasagna recipe. Two different dishes are made in different sizes and extra is frozen for ready meals to warm up during the month.
Recommendations.
(click on the highlighted headings for the recipes)
More vegetarian recipes to choose from. —-> 10 Easy savory quiche recipes and Quick Fajita Veggie Quiche and Healthy Breakfast Sweet Potato Hash and Healthy Garlic Salted Kale Chips and Homemade Corn and Black Bean Tortillas
Here are a few more vegetable recipe ideas to create —-> Tasty Vegetable Dish Recipe and Creamy Cabbage Casserole with Cheese and Creamy Pumpkin & Vegetable Casserole
Other recipe ideas that use Basil —–> 16 Cooking With Basil Recipes
Get more casseroles recipes to bake and freeze. —–> 10 Make Ahead Freezer Casserole Recipes as well as vegetarian meals —-> 14 Vegetarian Freezer Casseroles Recipes
Get more light meals here.—–> 14 Quick Light Summer Meals.
family meals —–> 22 Large Budget Family Meal Recipes
and more —– 13 Make Ahead Vegan Casseroles Recipes
You will also love these —–> 8 easy lasagna recipes ideas as well as these —-> 12 Lasagnas With a Difference Recipe
Some recipe ideas for meals with veg. —–> 24 Meals with Veggies Recipes Ideas
Supper or lunch casserole ideas —-> 22 Family Casserole Dishes as well as these —-> 23 Easy Casserole Recipes
Get some cheese recipe ideas —–> 26 Heavenly Cheese Recipes and these recipe ideas as well —–> 24 Tasty Parmesan Inspired Recipes
Look no further for these pasta recipe ideas —–> 22 Easy Pasta Recipes
Here are some great ideas for a vegetarian —-> 15 Easy Vegetarian Lunch Recipes
These are simple ideas that can be made with left overs —–> 21 Easy Meatless Monday Recipes
Some great family recipe ideas for dinners —–> 34 Easy Family Dinner Recipes and budget friendly ones —–> 23 Simple Family Budget Meals
You will also love these casserole ideas —–> 20 Taste of Home Casserole Recipes
(click on the highlighted word for the recipe)
Basil Pesto Vegetable Lasagna
Total time
1
hour
20
minutes
Basil Pesto Vegetable Lasagna. This vegetable lasagna is made with three cheeses to give it a tangy but healthy taste with vegetables.
Ingredients
2 Tbsp. olive oil

2 medium onions, diced

1 clove garlic, minced

1 red pepper, chopped

2 cups firmly-packed baby spinach

1 tsp. kosher salt or sea salt

1/2 tsp. freshly-ground black pepper

2 eggs, lightly beaten

15 oz. part-skim ricotta cheese

1/4 cup Parmesan cheese, grated

3-1/2 cups marinara sauce (homemade or your favorite brand)

2 cups pesto (homemade radish basil pesto or your favorite jarred pesto)

8 oz. part-skim mozzarella cheese, grated
Directions
Preheat oven to 190 Degrees C.(375 degrees F. )
Heat olive oil in a large skillet over medium-high heat.
Add onions and cook 1 to 2 minutes, stirring. Reduce heat to medium-low and allow onions to sweat, occasionally stirring about 15 minutes. When onions start to brown, add garlic and red pepper and cook for five more minutes. Don't let onions get too brown. If they start to burn, reduce the heat, and add another teaspoon of olive oil.
Add the spinach to the skillet and cook until just wilted about 2 minutes. Season vegetable mixture with kosher salt and pepper.
In a medium bowl, beat eggs, ricotta cheese, and Parmesan cheese together. Set aside.
Spray a 9 x 13 baking dish with nonstick spray. Place 1/2 cup of the marinara sauce in the bottom of the dish. Top with 3 lasagna noodles.
Top with 3 more lasagna noodles. Spread the pesto over those noodles. Top with the remaining spinach mixture, then the last three noodles,
Cover and bake 45 minutes in a preheated oven. Remove foil and bake 15 more minutes or until the cheese is browned and the lasagna is bubbly.
Per serving:
405 calories, 24 g fat (8 g saturated fat), 89 mg cholesterol, 32 g carbohydrate, 8 g fiber, 18g protein, 58% vitamin A, 53% vitamin C, 41% calcium, 12% iron
Notes
Make a few of these basil pesto lasagna dishes and freeze for meals during the month.
You would love to make a lasagna with meat then see this recipe below.
Other vegetarian dishes for you to bake.