A Creamy Cabbage Casserole recipe with melted Cheese topping. A baked vegetable dish made with cream of mushroom soup.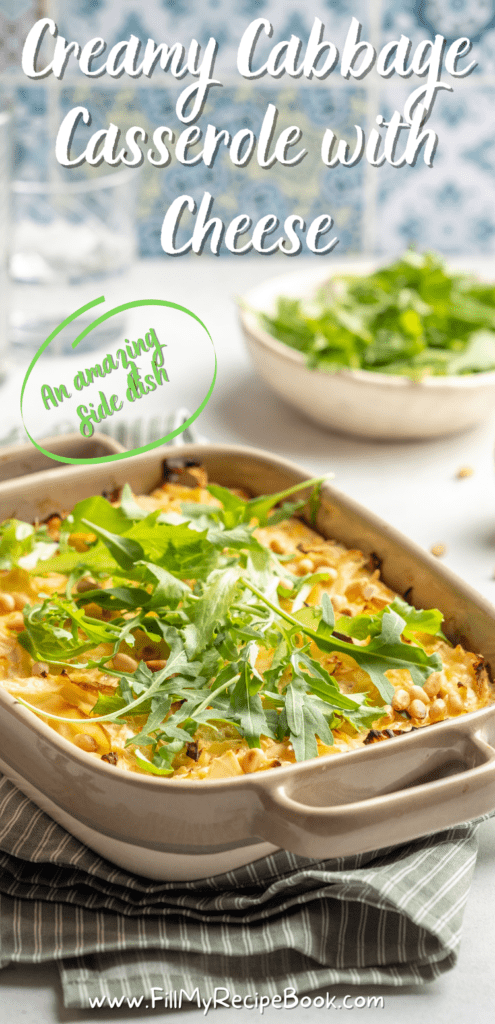 Creamy Cabbage Casserole with Cheese
An amazingly delicious casserole dish with cabbage and onion fried in some butter. Butter is what makes this dish amazing. The cabbage is only partially cooked as it will bake more in the casserole dish in the oven.
Love vegetables and especially cabbage which is hard to please most people with. So this is a recommended dish and creamy and delicious. It is baked and melted cheddar cheese with some greens for garnish tastes delicious. A amazing warm side dish to serve with a main meal. Also serves for a larger family meal. Serve for a dinner party.
Ingredients needed.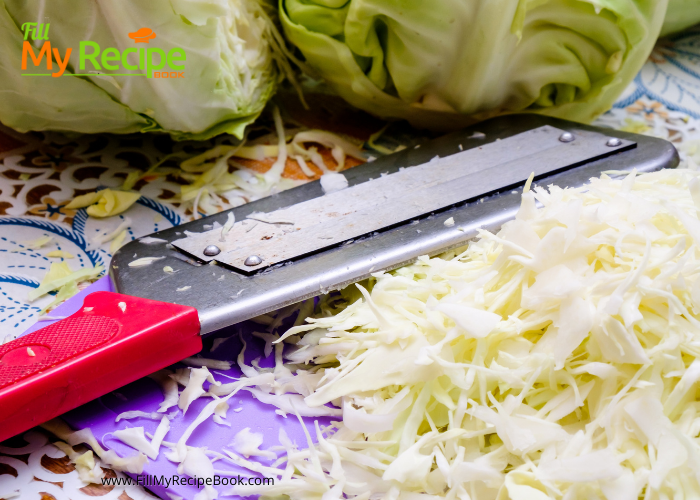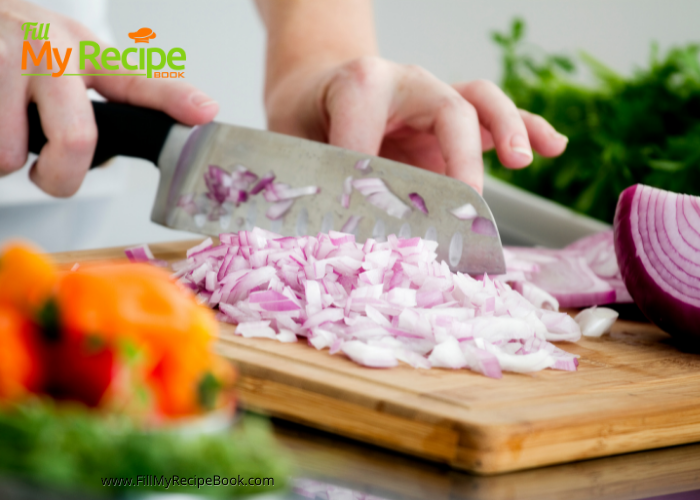 Grate some sharp Cheddar cheese for the topping. Or you can use any cheese you would prefer such as mozzarella.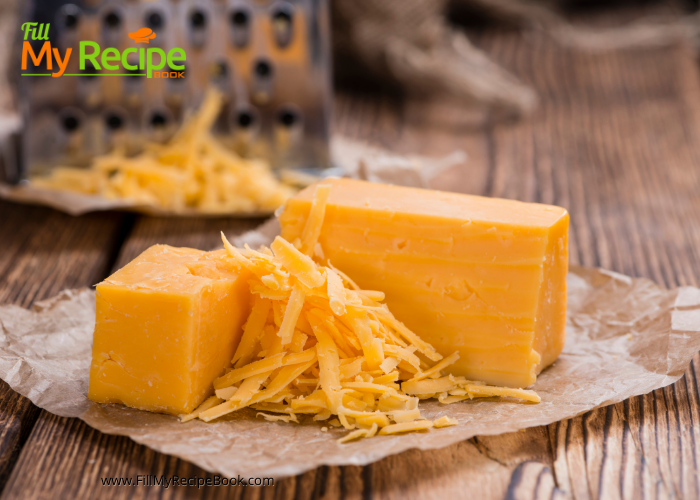 Once you have cooked the shredded cabbage and onion in a non stick pan in some butter then fill the casserole dish with it.
Adding in the mixture of mayonnaise and cream of mushroom soup. salt and pepper the dish as well.
Sprinkle with grated cheddar cheese and top with some dried parsley or basil. Or use fresh.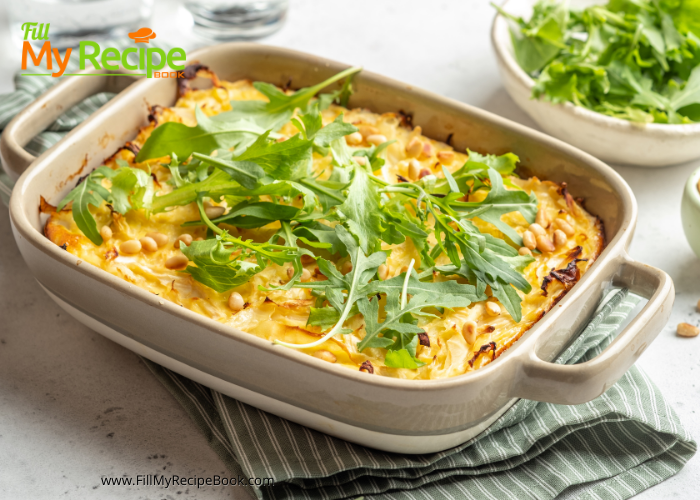 A winner for the non vegetable family that are so fussy. This recipe can be used for vegetarians and meat eating families. Change up the soups for your preference. (such as creamy chicken soup)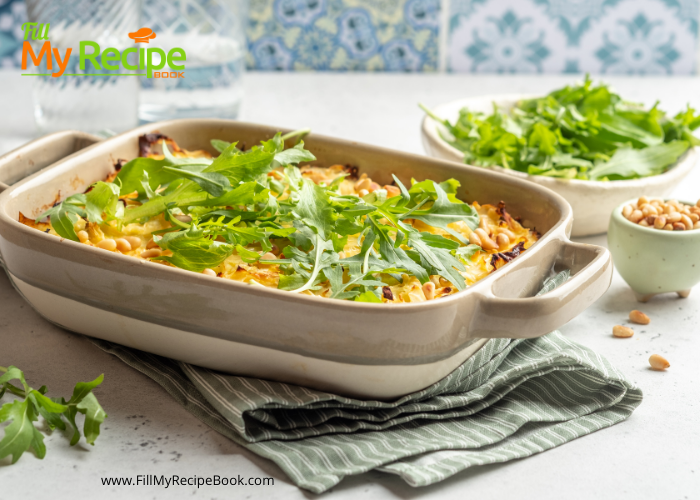 An amazing warm side dish of cabbage for your vegetable filling with a main meat meal.
Love to make dishes such as these casserole dishes. All in one and easy to prepare and cook and serve.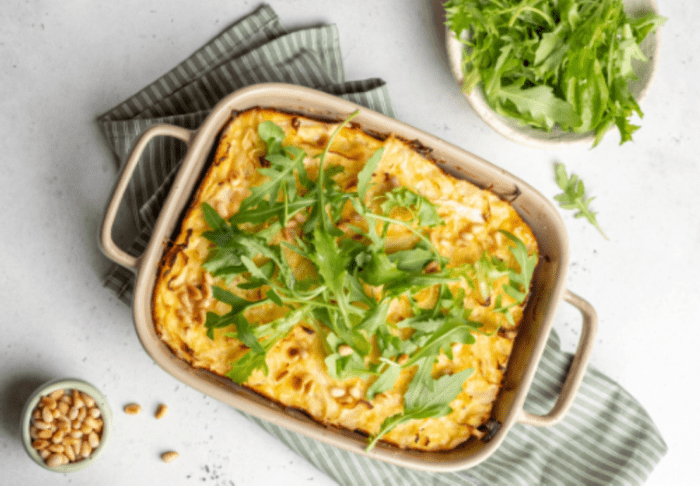 Looking for more warm side dishes then get some recipes here. So quick and easy to prepare and cook. Suites larger family meals.
Recommendations.
(click on the highlighted headings for the recipes)
Here are a few more vegetable recipe ideas to create —-> Tasty Vegetable Dish Recipe
A few more side dishes recipe ideas to create —-> Warm Side Dishes for Meals
There are also some wonderful Printables to download to use in the Household for planners and Kitchen charts for measurements and oven temperatures. FREE
RELAXING coloring pages for Adults and Kids to download for FREE
GO DOWNLOAD THEM.
View these casserole recipes as well. —–> 20 Easy Casserole Baked Recipes
View more dinner party recipes to serve for special occasions here —–> 25 Easy & Quick Dinner Party Recipes
Try these amazing delicious vegetable recipes. —-> 24 Easy Veggie Side Dish Recipes and 12 Healthy Casserole Veggie Recipes As well as these other recipe ideas —–> 13 Make Ahead Vegetable Casserole
Supper or lunch casserole ideas —-> 22 Family Casserole Dishes as well as these —-> 23 Easy Casserole Recipes
Get some cheese recipe ideas —–> 26 Heavenly Cheese Recipes
You will also love these —–> 12 Flavorful Cabbage Recipes
Other recipe ideas that use Basil —–> 16 Cooking With Basil Recipes
Sharing Thanksgiving side dishes to create —–> 27 Thanksgiving Side Dishes
Ideas for a vegetarian Christmas meal —–> 34 Vegetarian Christmas Dishes Recipes
Did you know you can enjoy a braai or barbecue as a vegetarian? get these ideas —–> 25 Vegetarian Braai or Barbecue Recipes
You will also love these casserole ideas —–> 20 Taste of Home Casserole Recipes
Some warm roasted meals for the family dinner or lunch on Christmas —–> 18 Roasted Christmas Family Meal Recipes
Print
Creamy Cabbage Casserole with Cheese
A Creamy Cabbage Casserole recipe with melted Cheese topping. A baked vegetable dish  made with cream of mushroom soup.
Author:
Prep Time:

15 min

Cook Time:

30 min

Total Time:

45 min

Yield:

8

Category:

casserole

Method:

oven baked
Ingredients
1

head of green cabbage (or mix up the red and green cabbage totally optional) grated

1

red onion chopped

8 Tablespoons

(

1/2 cup

)of butter

1 Tablespoon

of olive oil
Salt and pepper to taste

1

can (10oz) cream of mushroom soup

1/3 cup

of mayonnaise

1 cup

of sharp cheddar cheese grated.
Dried parsley or dried basil for topping
Instructions
Preheat Oven to 350 Deg. F (180 Deg. C)
Grease casserole dish or use spray and cook. (about 2 quarts in size)
Coarsely grate or chop the cabbage and chop the onion. In a large non stick pan warm up a table spoon of olive oil and add the butter (so butter does not burn) Then add the cabbage and onion and cook for about 10 minutes stirring now and again. (partially cooked) season to taste.
Place the cabbage in the prepared casserole dish.
Then in a bowl mix the can of mushroom soup and mayonnaise, then add it to the cabbage and make sure all of the cabbage is thoroughly combined with this mixture. Press evenly in the dish.
Sprinkle the grated cheddar cheese on top and then some dried parsley or basil.
Place in the oven and cook for about 30 minutes until the cheese on top has browned a little and has melted.
Serve warm with main meal.
 
Notes
The can of mushroom soups can be replaced with cream of chicken soup.
If you do not have a tin or soup then I mixed some packet of mushroom soup powder with some cream to 1 and 1/4 cup full. Works well.
The topping may be mixed with some bread crumbs or crackers and butter.