13 Make Ahead Vegetable Casserole recipe ideas to create. Easy healthy fresh vegetables dishes baked and topped with cheeses side dishes.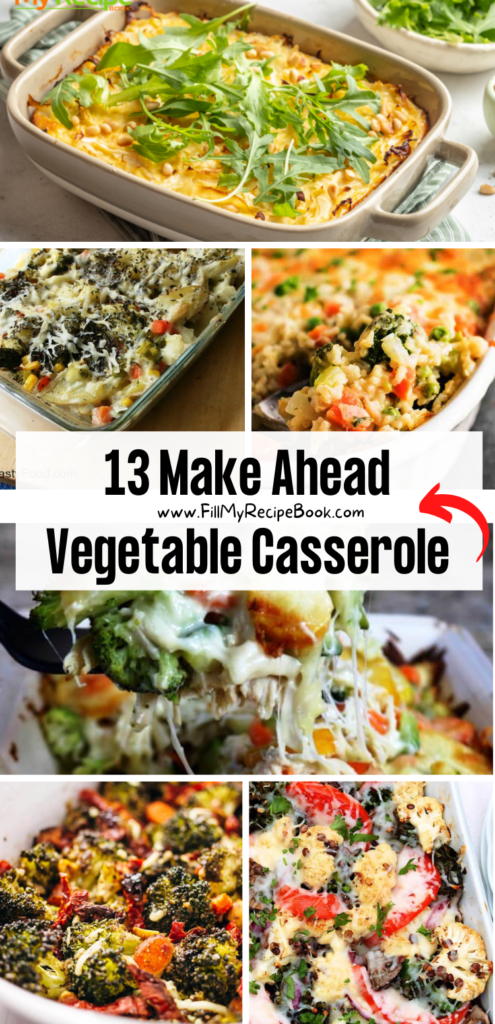 13 Make Ahead Vegetable Casserole
Great to take as a dish to a large family gathering, when you are invited or if you have a large family at your home. Very pleasing and healthy vegetables to make sure your family is eating well. Low carb and vegetarian or vegan, improvise for your taste.
I love to use powder cream of mushroom soup, to sharpen the taste and use cream instead of water.
(click on the highlighted heading or images for the recipes)
Enjoy.
The Tasty Vegetable Dish recipe baked with your favorite vegetables you can add potato and bake in a Pyrex casserole makes the tastiest meal.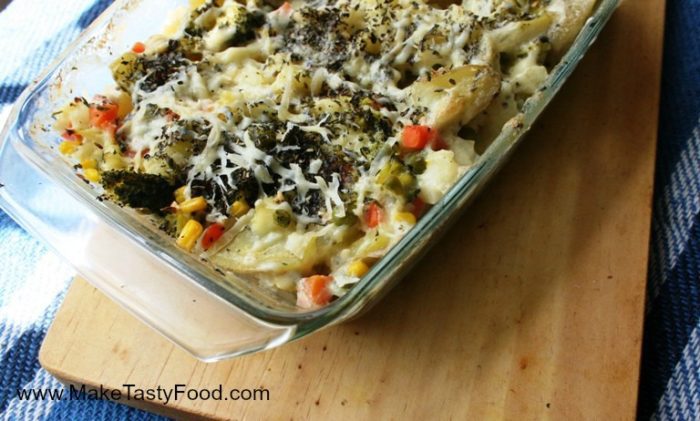 Creamy Cabbage Casserole with Cheese
A Creamy Cabbage Casserole recipe with melted Cheese topping. A baked vegetable dish made with cream of mushroom soup.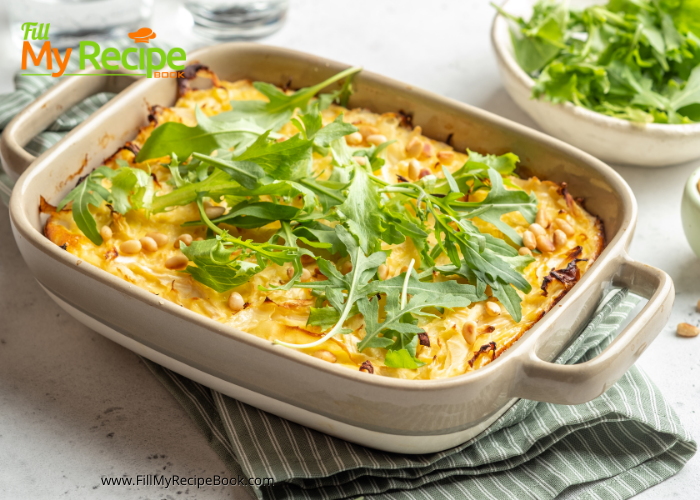 Potato and Garlic Bake casserole recipe. A warm side dish for a braai or dinner party that is a 3 ingredient dish just fill with cream bake.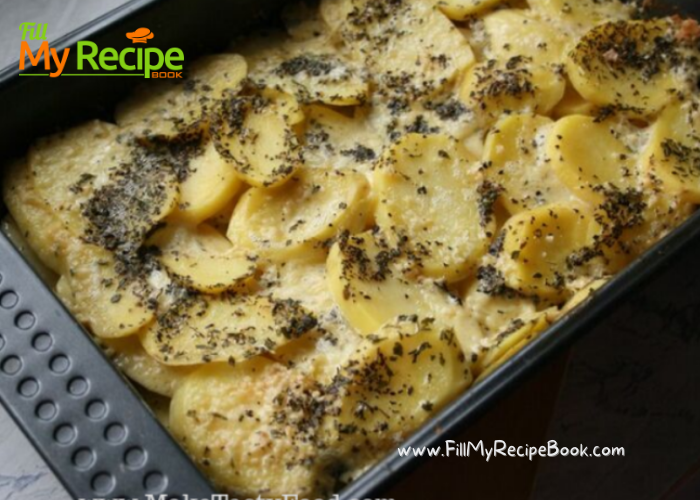 Make-ahead-creamy-vegetable-casserole
A make ahead casserole consisting of vegetables and a creamy sauce – served as a side or a main, this casserole will most certainly get vegetables onto your table and into the bellies of your loved ones.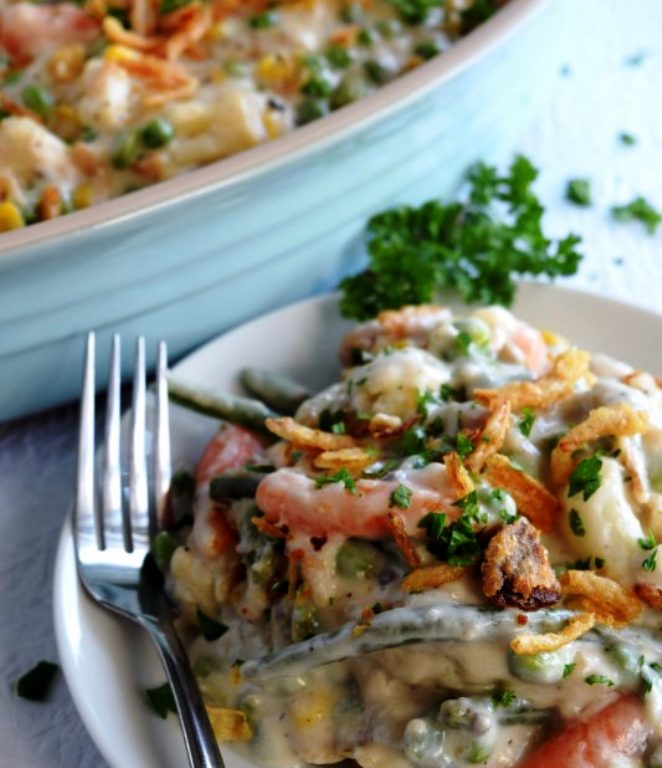 This creamy, cheesy Baked Zucchini Casserole is made with fresh zucchini, rich cream, and lots of cheese! It is an easy keto zucchini recipe that everyone will love.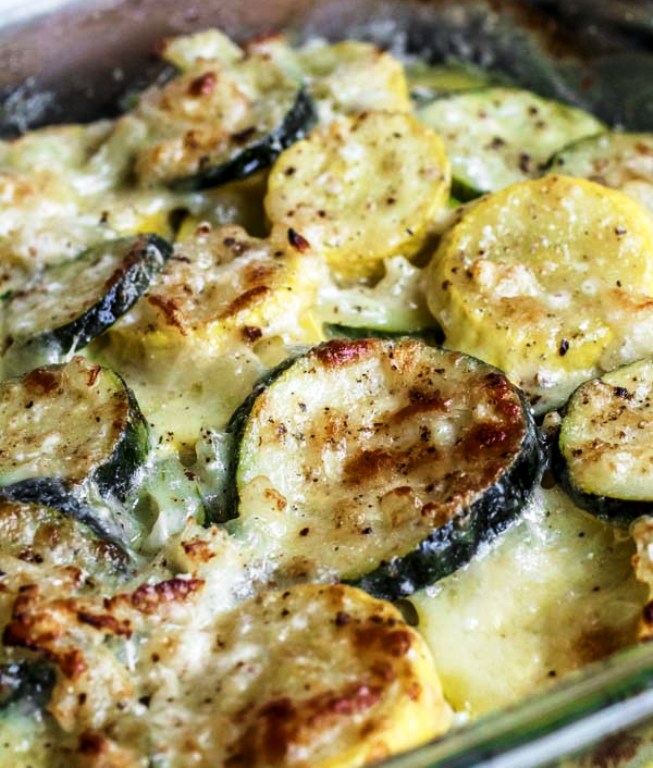 Creamy-vegetable-and-rice-casserole
Deliciously cheesy rice and vegetable casserole. A great go to casserole dish to feed a crowd! You can't go wrong with this classic favorite vegetable side dish.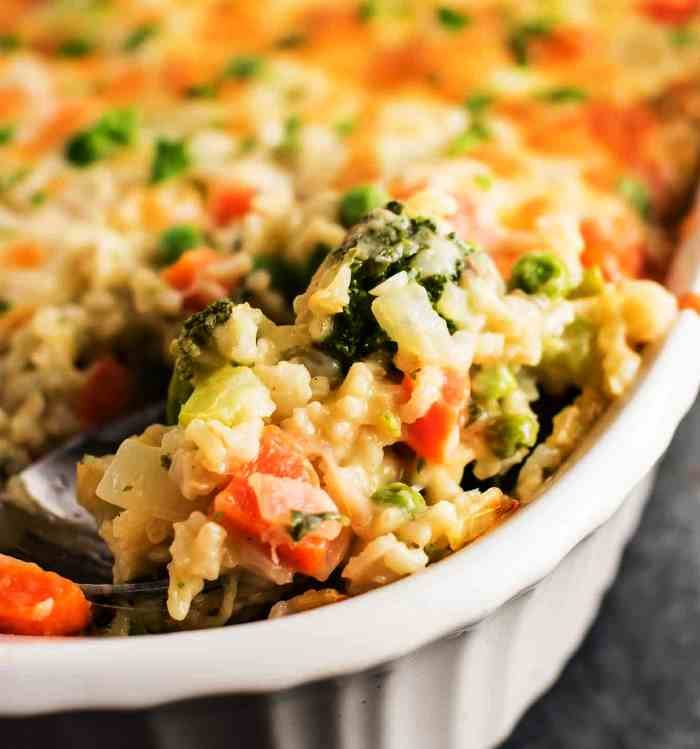 Loaded Cauliflower Casserole Recipe with bacon and cheese is a "skip the baked potato recipe" that will make you want more.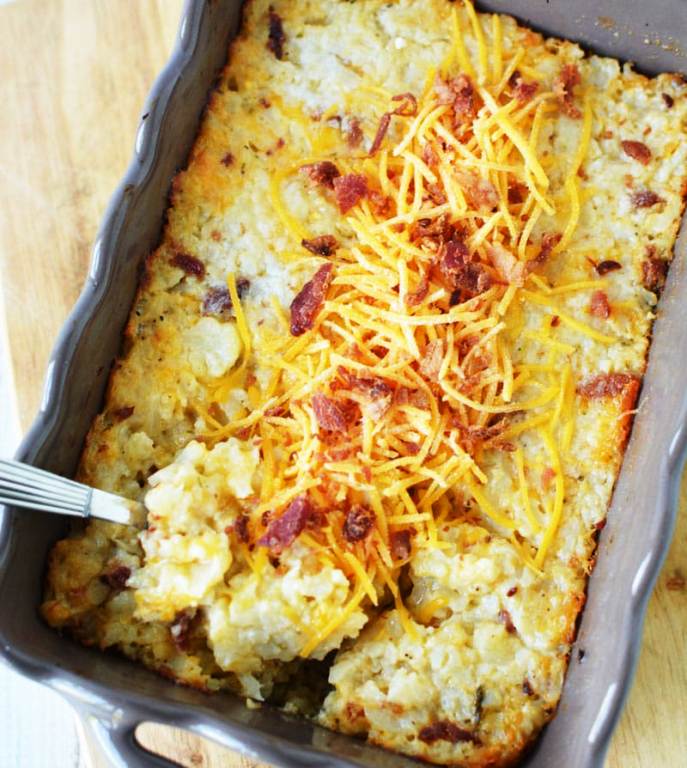 Easy-cheesy-chicken-vegetable-casserole
You'll love this four-ingredient recipe for EASY Cheesy Chicken Vegetable Casserole. It's moist and so full of flavor no one will miss the carbs.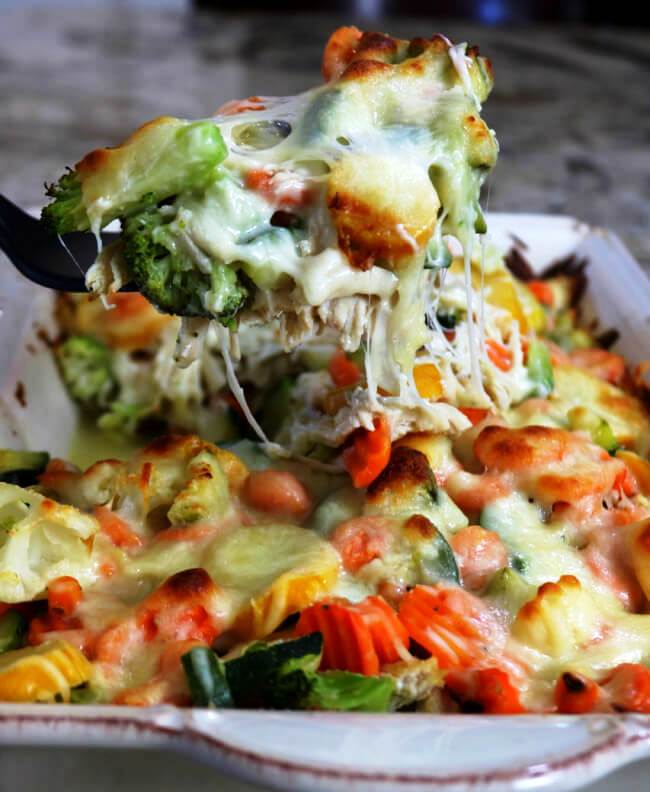 California-blend-vegetable-casserole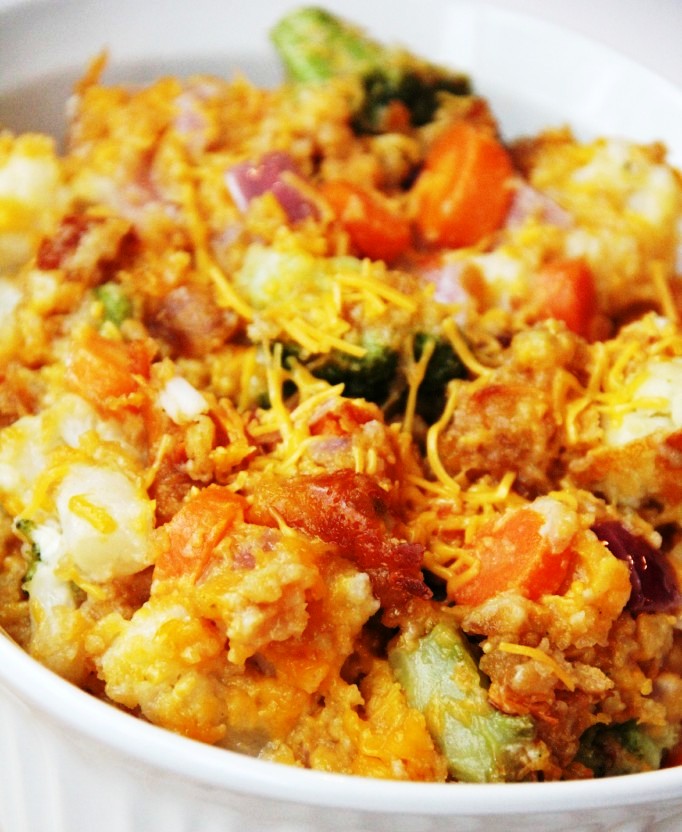 This plant-based recipe is so creamy and tasty that no one will even realize how healthy it is! Whether you're vegan, vegetarian or omnivorous, this delicious and comforting casserole is sure to win you over.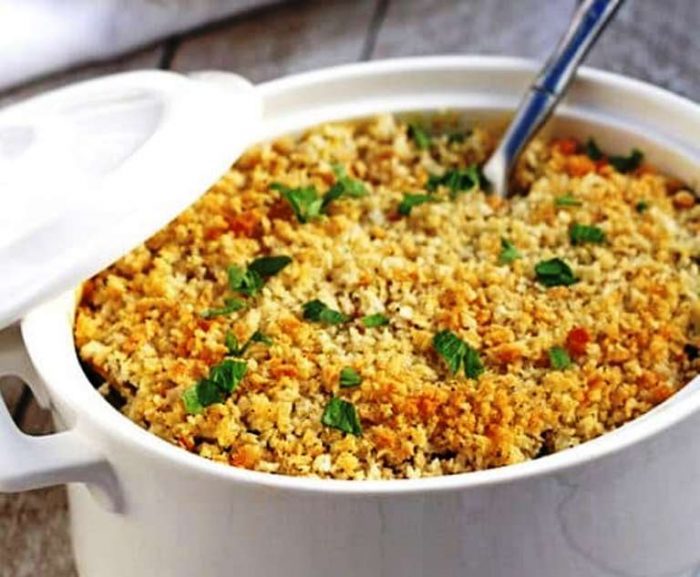 Try out this delectable roasted broccoli salad with carrots, parmesan cheese, balsamic vinegar, and plenty of garlic. It's an easy and healthy recipe that anyone can make in the oven to serve as a vegetarian side dish or a main.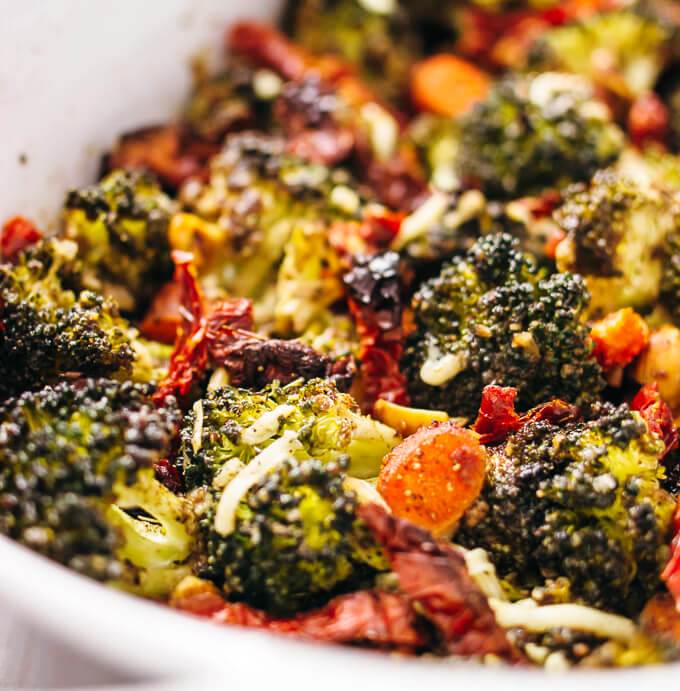 Cheesy-roasted-lentil-and-veggie-casserole
This wholesome dish has just enough cheese to make it decadent but enough plant-based protein and nutrient-rich vegetables provide a healthy-but-filling reset whenever your body needs it.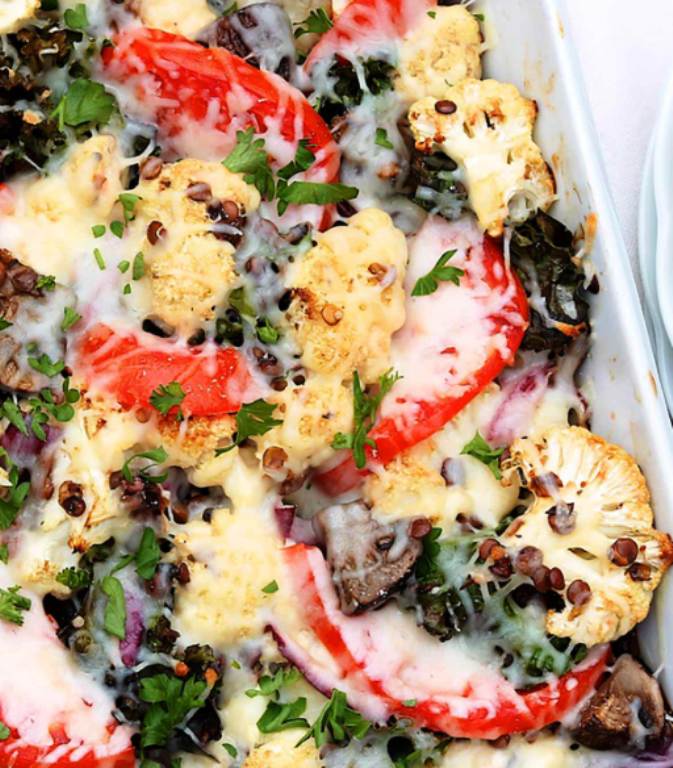 Sweet-potato-zucchini-casserole
This Sweet Potato Zucchini Casserole recipe is incredibly flavorful, gluten-free, and easy to make. It'll be on your table in less than 30 minutes and is a one-pan meal loaded with protein, vitamins, and nutrients.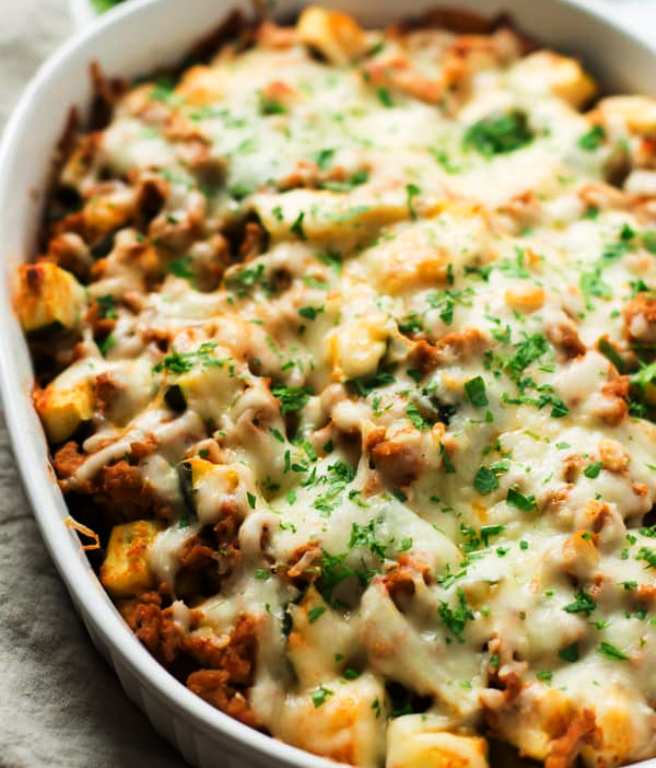 Recipes were chosen for their versatility and health, They are just inspiration for you to make some amazing vegetable recipes for the family. Great warm side dishes.
more recipes to make below.
11 Vegetable Supper Dishes Recipes