Roasted Honey Glazed Gammon with mustard recipe. Oven roast for a Christmas or Easter dinner or lunch. Eaten warm or cold for platters.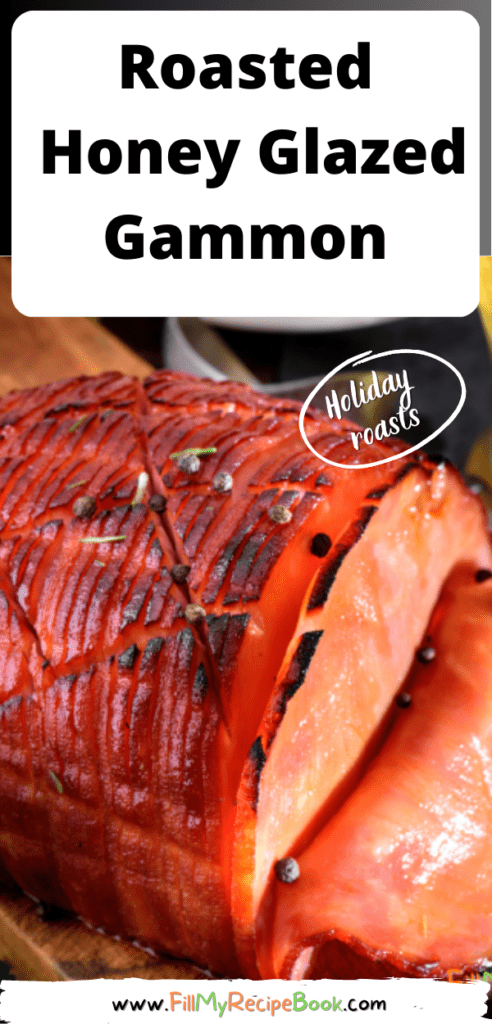 Roasted Honey Glazed Gammon
It is the season for roasting this amazing gammon for the Christmas lunch or for a cold meat platter.
Boiling the gammon first to cook it faster than just roasting it. Roasting will take a long time if not boiled.
This gammon is so versatile and it is nice to have slices of gammon over after a meal for salads the next day. Or to have on a sandwich for a quick meal or even to add in omelet or quiche. So much to do with the gammon. Christmas is about sharing with family and having a family meal. My parents used to bake a lot and make a few roasted meats to have on a meat platter for Christmas day and all the left overs are for the holidays. Eaten with salads for the next few days. Why not give the cook in the house a break and have all these cooked foods and salads in the fridge for a few days. An easy meal to set up and to enjoy.
What is the difference between Ham and Gammon?
Both are cuts from a pigs hind legs. Only the gammon is meat that has been cured. ( by being salted, brined or smoked.) And it is sold raw.
Ham is meat that is dry cured and cooked and ready to eat.
Is Gammon healthier than Ham?
Its said to be a better choice than deli ham as deli ham might be lower in fat, but contains an unhealthy amount of sodium, which Gammon does not.
Ingredients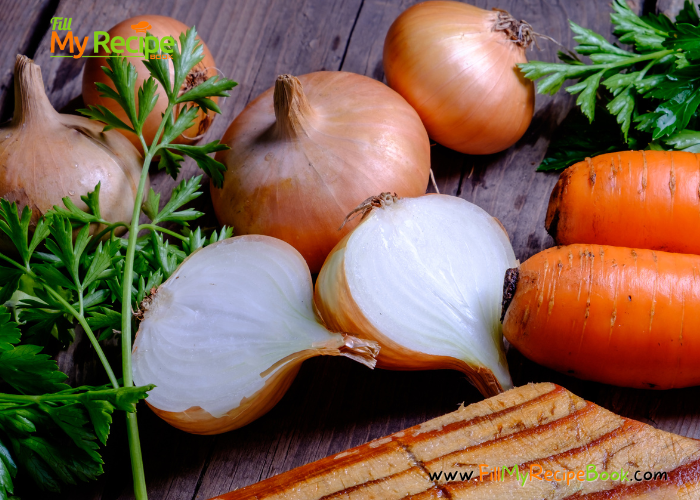 Carrots and onion and bay leaf to boil the gammon with until cooked. Its faster than just roasting.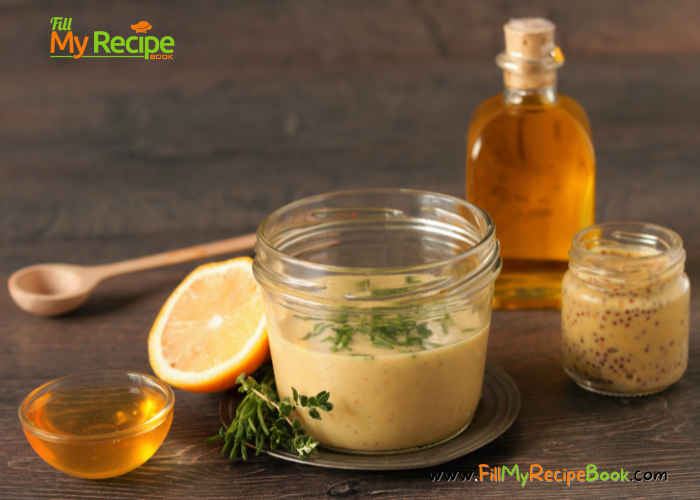 The magic glazing the honey mustard and sugar sauce to glaze the scored gammon with and roast it.
How To.
The first thing you would do is obtain a large pot to fit this boneless piece of gammon in filled with water and the carrots and onion and peppers and bay leaves. Watch the water levels.
The meat is boiled first as it takes of a lot of time for roasting it slower. But do it this way makes the meat moister and easier to slice.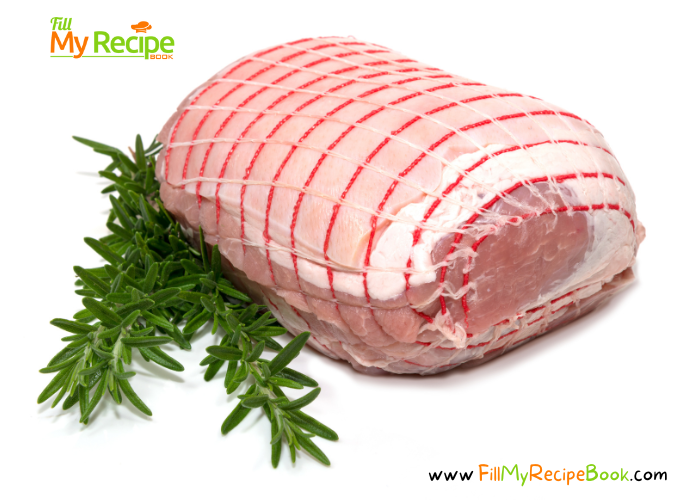 A meshed piece of gammon probably boneless. Which I prefer as then you have a lot more meat to slice and its easier to slice. Uncooked ready to boil in the pot with veggies.
Once the boiling/ simmering is over you would remove the mesh and score the fat of the gammon in diamond shapes and stick cloves in the meat area between the fat. Glaze it with the honey mustard sauce. Then in the oven it goes to roast and brown.
How to make this easy Honey mustard glaze.
Mix the honey and mustard and sugar together. (as simple as that) See the recipe requirements attached)
Then brush on the prepared gammon to roast further.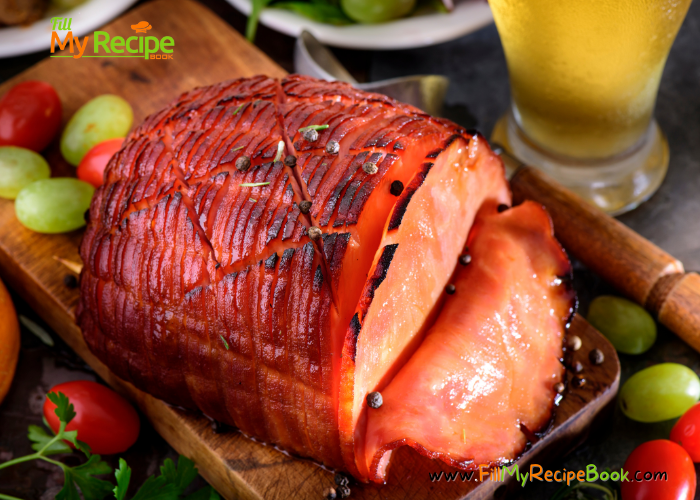 The gammon is roasted cloves taken of and carved when warm as its easier.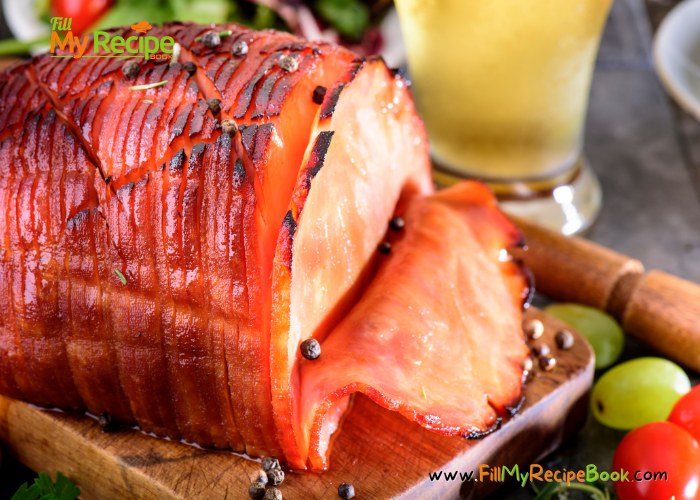 The image below shows you a boneless gammon that is roasted and cut, which is much harder to make great slices of meat for a meat platter.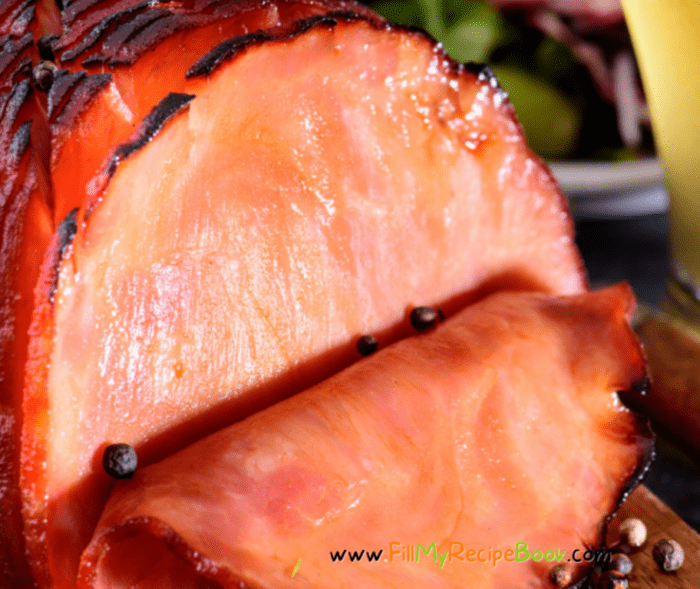 Cut various roasted meats for a Christmas platter for the day with cold side salads.
Recommendations.
(click on the highlighted heading for the links)
Download a General Recipe page to write out your Recipes Here for FREE
Also view more printables for kitchen and home planners.
Get some more ideas —–> How to Cook with Honey Recipes
More ideas to use honey with.—–> 13 Honey Dressings and Sauces Recipes
Other family meals you would love to make —-> 14 New Year's Day Family Feast Recipes
Use the sliced meat for a —–> Christmas Roasted Cold Meat Platter.
Some warm roasted meals for the family dinner or lunch on Christmas —–> 18 Roasted Christmas Family Meal Recipes
View and get recipe inspiration for Easter food —-> Traditional Easter Foods and Treats
More roast meat recipe ideas ….
Print
Roasted Honey Glazed Gammon
Roasted Honey Glazed Gammon with mustard recipe. Oven roast for a Christmas or Easter dinner or lunch. Eaten warm or cold for platters.
Author:
Prep Time:

1 hr

Cook Time:

3 hrs

Total Time:

4 hrs

Category:

pork, meat

Method:

oven roast

Cuisine:

English
Ingredients
Obtain a gammon joint or boneless gammon of your choice.

1/3 cup

of cloves

3 Tablespoons

of Honey (or maple syrup)

2 tsp

of Dijon mustard

1/4 cup

of brown sugar

1

onion halved

2

or

3

medium cleaned carrots
a few bay leaves

1 Tablespoon

of peppercorns crushed
Instructions
Obtain a large enough pot to fit the Gammon in and fill the water to over the meat. (keeping the string or mesh on)
Add the carrots whole and halved onions, the bay leaves and peppercorns. Make sure they inserted in the water as well as the gammon. Bring this to a boil. Cover the pot with a lid and simmer for the required amount of time for the kilograms of the gammon (normally it will say on the packaging)
Make sure the gammon is always covered with water and does not boil/simmer dry.
Remove the gammon from the pot once its done. Remove the cloves.
While the gammon is still warm do the following.
With your roasting pan ready and oven preheated. Take the string/mesh of the gammon carefully.
The with a sharp knife cut diamond slits in the skin fat, being careful to not do it to deep.
Next is to place a clove in the meat at the intersection of the scorings. All over the gammon piece.
In a small bowl mix the honey and mustard and sugar to a smooth paste. Using a pastry brush add the honey mustard glaze onto the gammon.
Preheated oven at 160 Deg.C, place the glazed gammon into the oven and roast for for approximately an hour (depending on the size of the gammon) The glaze should be brown and golden.
Leave to cool or carve and serve warm.
Gammon can be eaten as a warm dinner or kept for the meat platter and sliced up.
Gammon is amazing for sandwiches and salads or cold meals with salads. A wonderful Christmas meat to keep for a few days (if able to) for cold meals and salads.
The liquid you boiled the gammon in can be saved as a broth.
Notes
The boiling time on a boneless Gammon or a gammon with bone depends on the weight of the meat. Normally on the package you buy it will tell you the time to boil. (Hrs per kg)
Keywords: Roasted Honey Glazed Gammon
How to make a meat platter for Christmas or any accasion.
Christmas Day Cold Meat Platter.